Back to our stories
Regina's Career Journey with Boots Ireland
It has always been important for me to work for a brand with similar values to myself, where there is a focus on the positive impact that can be made on communities and society.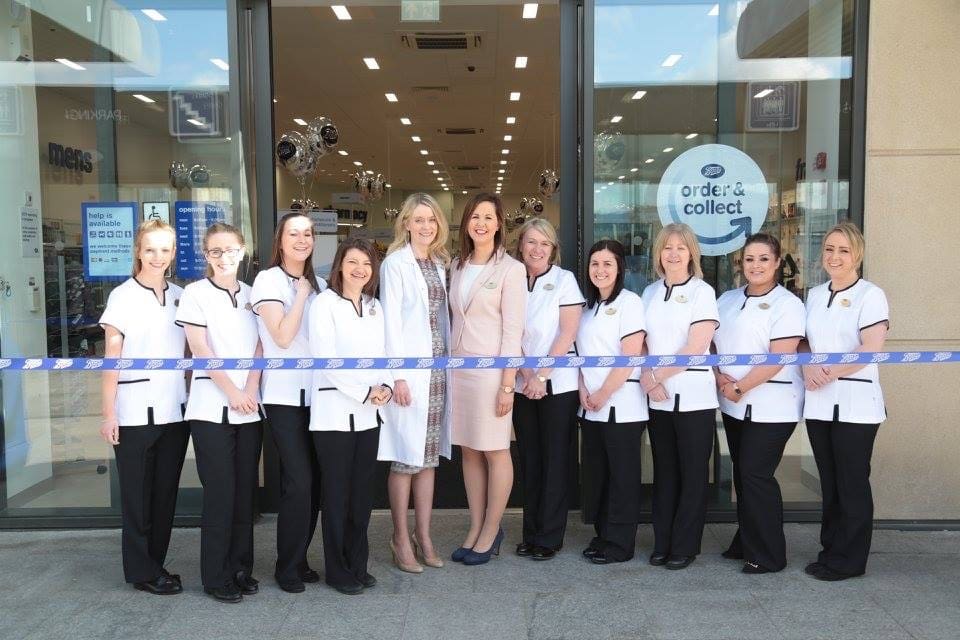 Following completion of a Business degree amid the global recession in 2012, I was unsure of what the future held. Job security with a reputable brand was a priority, so I joined Boots as a Deputy Manager in the brand-new Blanchardstown flagship store. The team there supported me to complete the Assistant Manager and Healthcare Advisor programmes alongside the requirements of the Graduate Programme. I grabbed every training opportunity with both hands as I believe to truly support your store team to deliver you need to be able to understand what is required of each role.
Tell us about your progression to General Manager
During the COVID-19 pandemic a secondment opportunity arose as General Manager of our Jervis Street store, which was the first Boots store to ever open in Ireland. During my time there I completed the Dispenser programme to allow me to gain a greater understanding of our pharmacy business and how I can lead the growth of this. Throughout my career I have been supported by incredible leaders who have helped me accomplish my goals and it is important for me to be able to pass this onto fellow colleagues. I have witnessed team members progress from Customers Assistant to becoming Store Managers and beyond within the company which shows the company's commitment to developing internal talent and this one of the most rewarding aspects of the role for leaders.
What are the most rewarding moments in your career so far?
Throughout my time at Boots I have held management positions in nine stores across Ireland and each holds fond memories. My highlights include a new store opening in Carrickmines in 2016 where I had the opportunity to be involved in the project from start to finish, as well as recruiting and developing my own team. The store continues to perform exceptionally, and the team were awarded Boots Ireland 'Store of the Year' in 2019. I also had the privilege of leading the Grafton Street team to achieve 'Pharmacy Team of the Year' in 2018. I have never experienced anything quite like the pride both teams took in their respective roles.
It has always been important for me to work for a brand with similar values to myself, where there is a focus on the positive impact that can be made on communities and society. I have been fortunate to partake in many different fundraising activities for the Irish Cancer Society, our charity partner, and to witness the sustainability journey the company is currently on. The contribution we can make to communities around us gives great job satisfaction. This has never been more evident than leading a team throughout the COVID-19 pandemic where our most vulnerable patients put their trust in us to look after them and we made sure not to let them down.
Becoming an Employee Relations Partner
In September 2019, I decided to return to part-time education and undertook a master's degree in HR. Throughout the two years of study, I was supported by Boots and my line managers to work flexibly around my study commitments whilst still maintaining a full-time role. On completion of my course in August 2021, a new secondment opportunity arose that enabled me to put what I had learned into practice and I was delighted to join the HR team as Employee Relations Partner for Ireland. This has been a huge development opportunity for me, and I have enjoyed the chance to support our store teams in a new and challenging way.
What are your thoughts on your future at Boots?
As I celebrate 10 years with Boots this year, I look forward to the next 10 years and beyond, supporting stores and teams across the business to deliver exceptional care for customers and patients. If you are considering a career with Boots, why not take the next step and become a part of something special.
Search and apply for jobs in Ireland at Boots today!
Back to top