Why join us?
At Boots we have a variety of pharmacist jobs, so you can find a pharmacist career that gives you the chance to make a real difference to our customers' lives. You will be using your expert knowledge and caring advice, as well as leading the delivery of private and NHS services.
Whether you want to become an Independent Prescriber (IP), a Pharmacy Store Manager or take on a senior field based role, we'll support you and your career development. We offer a number of flexible pharmacist roles, full or part-time positions, fixed-term, weekend and relief roles with opportunities in our community pharmacies, care homes and hospital outpatient dispensaries. Find out more about our career pathways below.
Pharmacist Roles at Boots
The Pharmacist role is at the heart of the community, where you can really make a difference. You will have the opportunity to:
Build great relationships with the local community in order to provide them with expert care and advice.
Lead the team in the pharmacy, to ensure efficiency and enhance the processes in delivering excellent patient care.
Deliver a range of Pharmacy services and use your clinical knowledge.
We recruit across the country, from Cornwall and the Lake District to Norwich, Reading and Hull.
If you're interested in Locum roles visit out Locum Pharmacist jobs page to find out more.
Our latest Pharmacist jobs
Pharmacist (Relocation)
Pharmacy
Nationwide Roles
Boots Pharmacy Summer Placement 2022
Pharmacy
Nationwide Roles
Why Boots is the right place for you
At Boots care is at the heart of everything we do.
Discover how this creates an open and inclusive working environment that enables all our teams to thrive.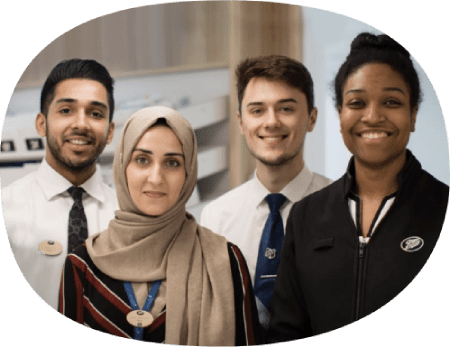 FAQs
We offer a number of flexible working options to suit our colleagues needs including job share and part time working. If this interests you, please use the call back button to discuss further.
There is a large demand for pharmacists, especially in rural locations.
Pharmacists with Boots typically earn between £36,600 and £48,000 dependent on experience. This salary increases if you take on a managerial role.
There are a variety of different paths available for pharmacists at Boots. You will be offered the opportunity to develop your career with a flexible approach.