Why join us?
For over 170 years we have been working to improve the health and wellbeing of our local communities with the aim to be the first choice for healthcare, reaching our customers and patients in new ways and with real convenience. With over 2,300 stores across the UK you can find your perfect job in pharmacy, from our local pharmacies to our largest flagship stores, from care homes, through to hospital services, we can offer brilliant pharmacy careers to you.
We're all about changing things for the better. And at Boots, this starts with every colleague and every team.
Pharmacy Roles
We offer a variety of pharmacy roles to grow your career with Boots. Whether you're starting your journey as a Pharmacy Advisor (Dispenser), a Trainee Pharmacist, or you are an experienced Pharmacist looking for further clinical opportunities, you will be key to providing excellent patient care and expert advice.
See where Boots can take your career by searching for Pharmacy jobs in the UK.
Back to top
Why Boots?
At Boots care is at the heart of everything we do.
Discover how we support you to achieve your goals, how we're creating an open and inclusive working environment and explore our meaningful benefits.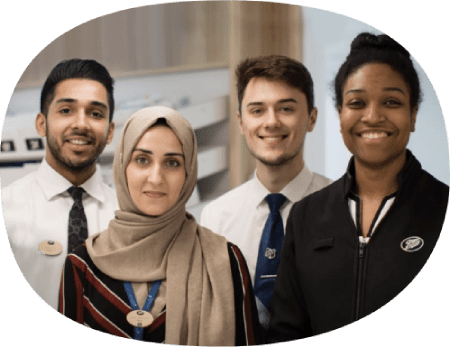 FAQs
Answer
Yes, we have a number of entry level roles such as our Pharmacy Apprenticeship programme and Trainee Pharmacy Advisor role.
Answer
You can register for jobs alerts by visiting our job search page and logging in. Search for a job in your location using specific key words relating to the role you're looking for. You can then click to 'save this search' and set how frequently you would like to receive updates.