Our Pharmacy Programmes
As a Trainee Pharmacist you'll receive expert support from your store team and the wider Boots pharmacy network. In return, our patients will benefit from your empathy, patience and focus. Together we'll continue to be the trusted and much-loved community pharmacy we've been for more than 170 years.

If you're a Boots colleague looking to secure a Trainee Pharmacist placement in England or Northern Ireland, you can apply via our Internal Fast Track process. This way you can secure your position on the Foundation Training Year without completing a summer placement or going through the Oriel process.

A summer placement is a great opportunity to benefit from some extra work experience and to get to know us a little better before joining the Foundation Training Year.
During the Foundation Training year you'll work in store with your pharmacy team, spending time getting to know them and your patients too. At the same time, you'll continue your training online and also attend learning days with other Trainee Pharmacists from Boots stores in your area.
Register your interest
We're passionate about developing our internal talent so if you're a Boots colleague who is currently studying towards a pharmacy degree and you're interested in continuing your career at Boots on the Foundation Training Year, find out more below.
Apply now
The Boots Pharmacy Placement, which is open to current MPharm students in their second or third year, is a great way to put your learning into practice over the summer.
Students who perform well during their Boots Pharmacy Placement may receive a Foundation Training Year offer for a role in one of their preferred locations across England or Northern Ireland.
The 2023 Boots Pharmacy Placement is now live! Applications are open until Friday 27th January, to find out more or apply, just click below.
Apply now
Benefits
Salary

Trainee Pharmacists on the Foundation Training Year will be offered a competitive salary. The hourly rate for our Boots Pharmacy Placement meets the National Living Wage.

Pension Scheme

Once you've completed your registration, you'll have the option to decide how much to save, from 3% - 6%, and we will match your regular savings.

Lifeworks

A clinical support service that helps colleagues through everyday issues and concerns about family, health, life, money and work.

Bonus scheme

We offer a generous discretionary annual bonus based on company performance.

The Benefits Box

Our reward website where colleagues can log in to view all our salary sacrifice options, everything from savings clubs to private medical insurance.

GPHC / PSNI

Reimbursement of GPHC/PSNI fees in full.
Your learning and development
You'll be supported every step of the way by a dedicated Supervisor and a Healthcare Academy Trainer, as well as your Store and Area Managers. All of your learning can be accessed online, and you can talk with your Foundation Training Year peers and access tools via an app. You'll also be invited to monthly study days.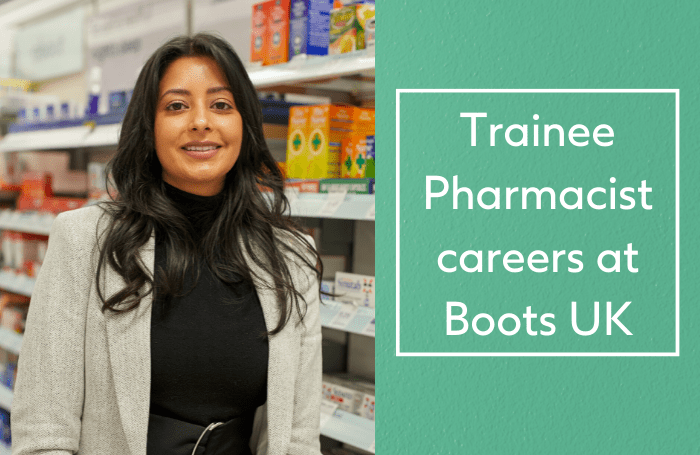 How to apply
Hints & Tips
1

Application

Applying for a Boots Pharmacy Placement means you're more likely to secure a place as a Trainee Pharmacist with us in a preferred location
If applying through Oriel for your training, we recommend you choose as many locations as possible to improve your chance of securing a position. There's no limit to the number of places you can add to your preference list
We prioritise offers for our Foundation Training Year scheme to colleagues who already work for us. Did you know that you can set up job alerts on www.boots.jobs to let you know of any part time roles available in your local stores?

2

Interview

In an interview, you can use experience from university, work or your home life. Use an example that answers the question and showcases your skills
Take time to prepare for your interview – from making sure you have everything ready the night before to thinking of some good examples that demonstrate a range of skills and capabilities
We're interested to know what you have done, but we're more interested in what you've achieved and learned through those experiences, so please build this into your answers
Visit your local Boots store, get a feeling for our customers, what the pharmacy counter looks like and what the atmosphere is like. This will help you in your interview
Our Culture
/
As part of your Foundation Training year you'll work with a group of peers to deliver a health promotion event in the community. These have tackled topics from high blood pressure to e-cigarette use, healthy eating for children and sexual health at university.
/
We want to make a real impact to the communities we serve, so that's why we're proud to work with our charity partners, Macmillan Cancer Support, The Prince's Trust and The Hygiene Bank and as a Boots colleague there are many ways to support and get involved!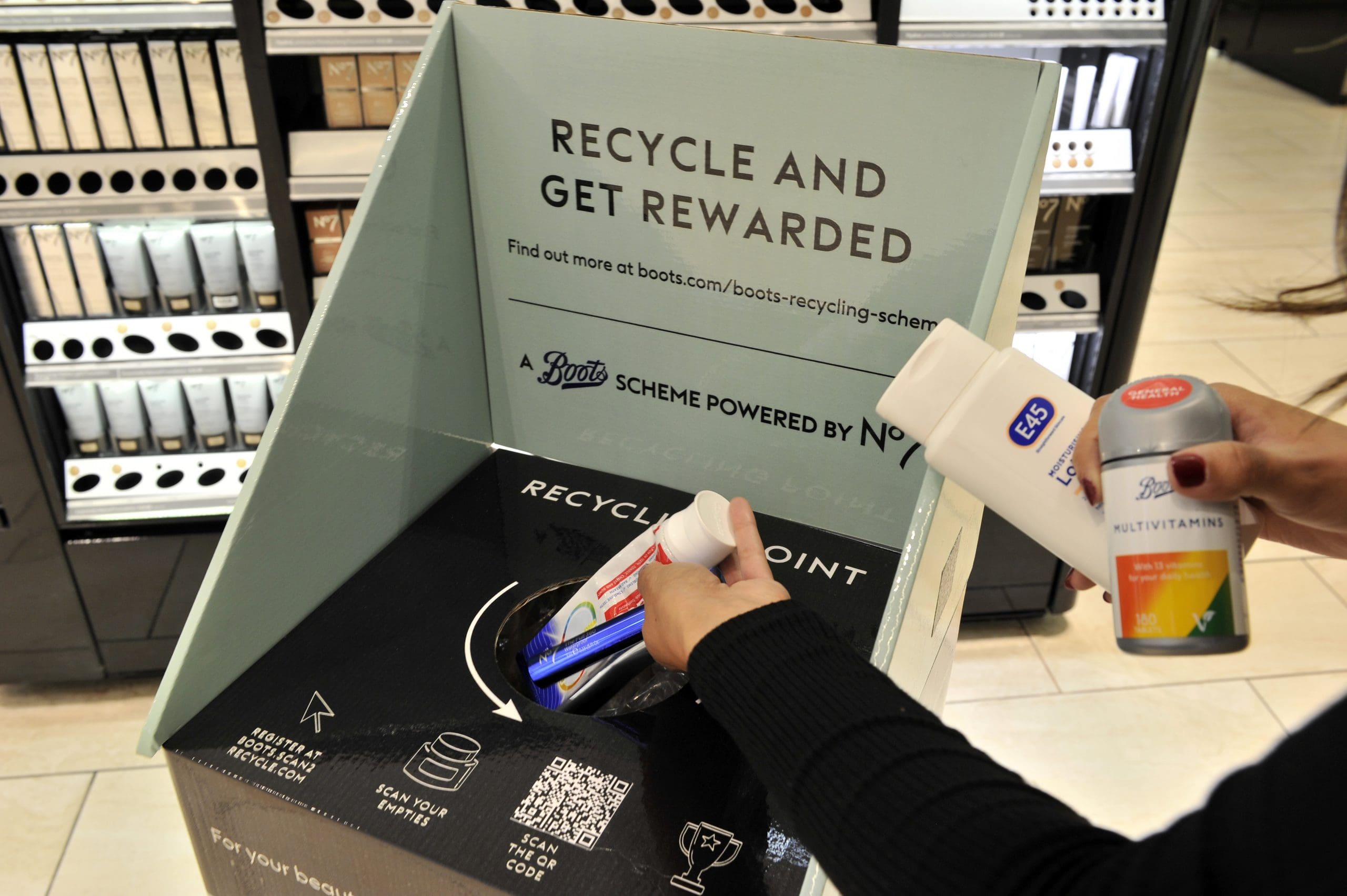 /
For 170 years, we have demonstrated a commitment to operating as a socially responsible business and we aim to make a sustainable difference every day through reducing our impact on the environment.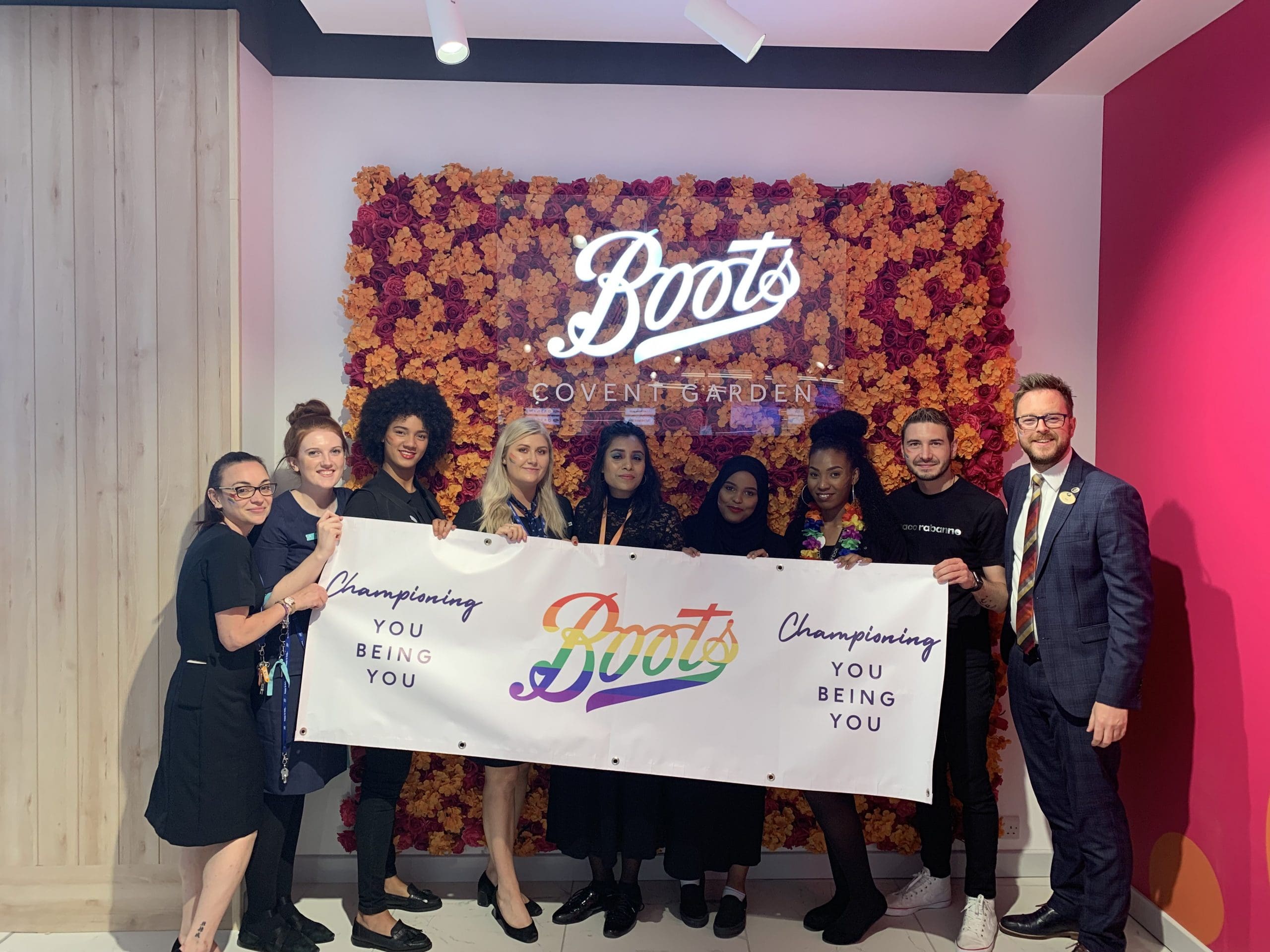 /
We're 100% committed to ensuring that all of our team members feel happy, safe and valued 100% of the time. Our teams, whether in stores or our support office, inspire us with great ideas, drive new plans forwards and help make Boots a fantastic place to work.
Trainee Pharmacist stories
/
/
Overall, my experience with Boots has been extremely valuable; I have had a fantastic opportunity to grow and develop into a pharmacy leader, ever ready for the challenges and experiences that I will encounter throughout my career.
- Neel Bhatt
View Neel's Story
View All Stories
/
If my first 7 months as a qualified Pharmacist has taught me anything, it is that support and further training during the early stages of your career is absolutely essential.
- Scott
View Scott's Story
View All Stories
Our Team
Meet our Healthcare Academy Trainers
Between offer and start date we'll keep in touch with the latest news and details of upcoming events, including meeting your store team. You'll meet your regional Trainee Pharmacist cohort on your Welcome Day.
Meet our Healthcare Academy Trainers
Between offer and start date we'll keep in touch with the latest news and details of upcoming events, including meeting your store team. You'll meet your regional Trainee Pharmacist cohort on your Welcome Day.
FAQs
Answer
Yes, we encourage all MPharm students to look at our latest part time opportunities across www.boots.jobs. You can also register for job alerts and when a role that matches your requirements becomes available we'll let you know
Answer
We typically offer anywhere between 85-90% of our Trainee Pharmacist colleagues a position with us once they have successfully passed their registration exam.
Answer
Current employees do not need to complete the Boots Pharmacy Placement as we have a fast-track offer process. For further information please go to the 'Employee Fast Track' section above.
Answer
Careful consideration is given to the store you are offered to ensure you receive the best possible experience. If your current store is deemed suitable then this will be offered to you however, if this isn't possible another suitable alternative store will be recommended.
View all FAQ's
Back to top