About franchise opportunities
Why Boots Opticians?

Why Boots Opticians?

At Boots Opticians, you will fully own your own business, something that sets us apart from other franchised optical providers in the UK. We are a business that is committed to help everyone see their world vividly. We are clear on our ambition to be no.1 for customers and colleagues.
You'll get all the benefits of being part of our organisation, including: access to exclusive products and a cost-effective supply chain, joined up trading with Boots Hearingcare, links to the largest loyalty card scheme in the UK and the opportunity to utilise our fantastic learning & development programmes for clinicians and colleagues.
However you'll also get the freedom to trade locally and the profit line is owned by the Franchise Partner with our 100% franchise model.
Enquire now
We take care to ensure that a Boots Opticians Franchise opportunity is the right choice for you and Boots. We have a clear journey to become a fully approved Franchise Partner for Boots Opticians, find out more below.
Enquiry
If you would like more information or to speak in confidence to a member of the Franchise team, then please complete the enquire now form so one of our dedicated Franchise colleagues can contact you.
Enquire now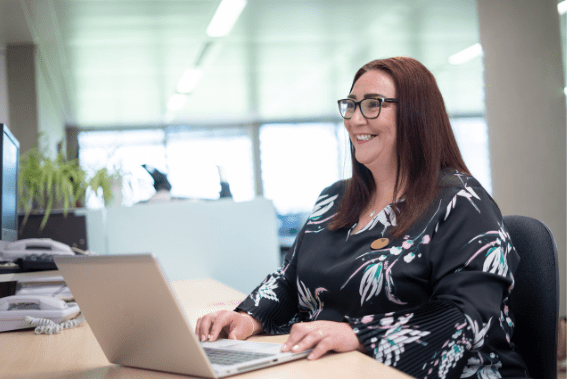 Get to know you
We will organise an informal call with you to understand your current situation in more detail and your experience within the optical industry, as well as your future ambitions.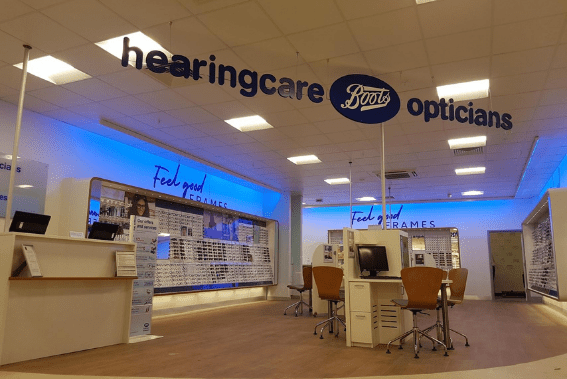 Assessment
Once progressed, you will then complete a structed interview with one of our Business Development Managers. Here you can show us you at your best and gives you the opportunity to ask any further questions.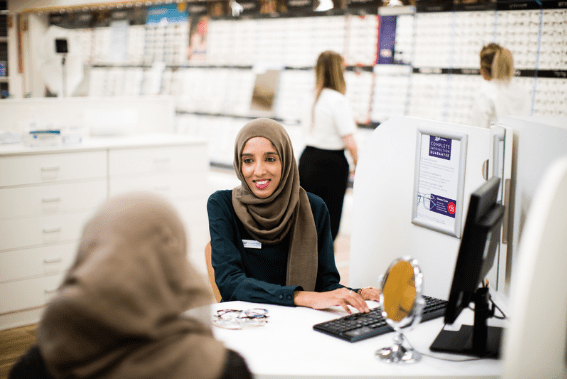 Business plan
Once suitable opportunities come along, we will ask you to complete a business plan which you will later present to the business to help us identify suitable applicants.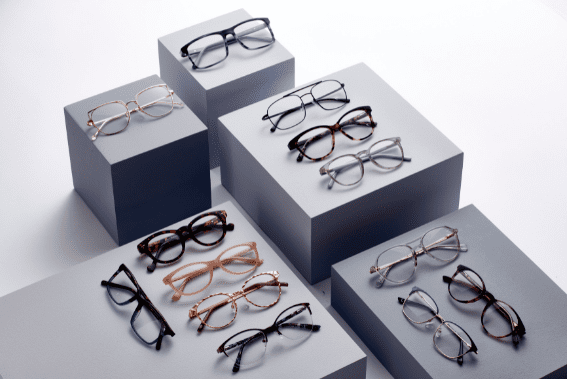 Approval
Good to go! Once approved we will walk you through the Boots Opticians cycle of franchise so you can fully understand the journey and support that lies ahead.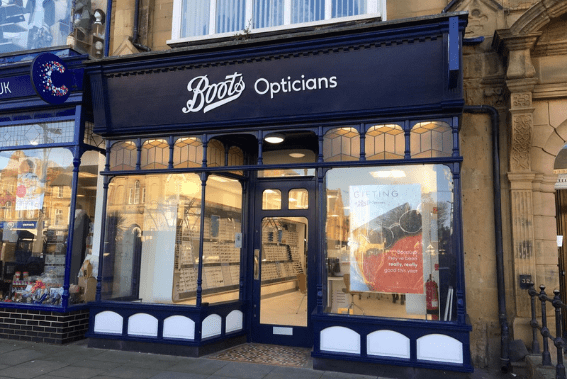 Testimonials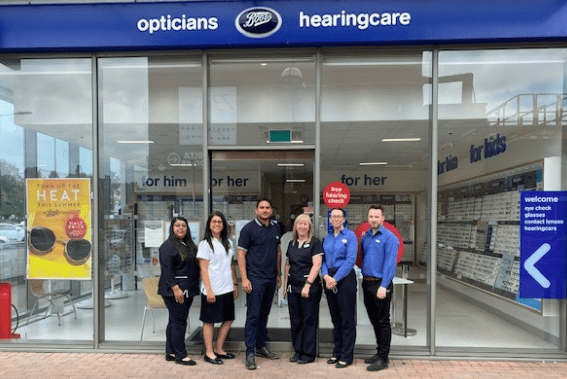 /
Sonia opened her first store in 2016 as a Franchise Partner in Mere Green. Sonia shared "I have felt supported by Boots all along the process, the design and layout of the practice and then the building of the practice further confirmed to me that the decision to open with Boots was absolutely the right thing for Mere Green customers and for me".
- Sonia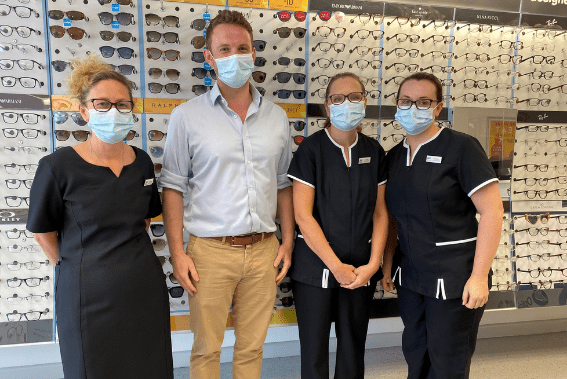 /
Rob is the Franchise Partner in Devizes which opened in 2012 and has now gone into partnership with Alisha to open his second store in Warminster. Rob commented "The brand continues to be strong and well placed to focus upon the healthcare agenda for patients. The product offer is fantastic and allows us to meet the needs of our local customers."
- Rob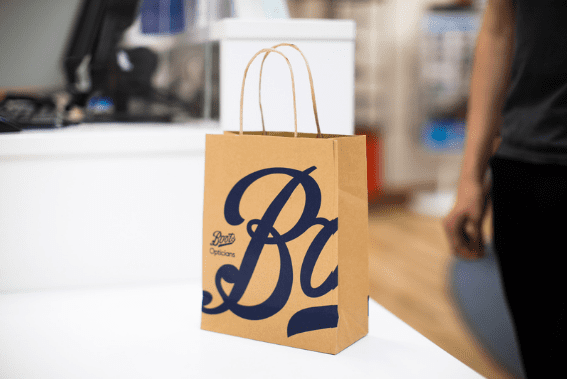 /
Moving towards practice ownership has been a long term goal of mine, having been a long term resident Optometrist. Joining and leading the experienced team at the Long Eaton store has been rewarding, exciting and stimulating. I am immensely grateful for the wealth of support afforded to me by the Franchise Support Team at Boots Opticians through every step of the journey."
- Alkesh
Our team
As a Franchise Partner you'll have a dedicated team to help and support you throughout your whole journey including:
• Franchise Support
• Franchise Partner Accounts
• Business Development Managers
• Property teams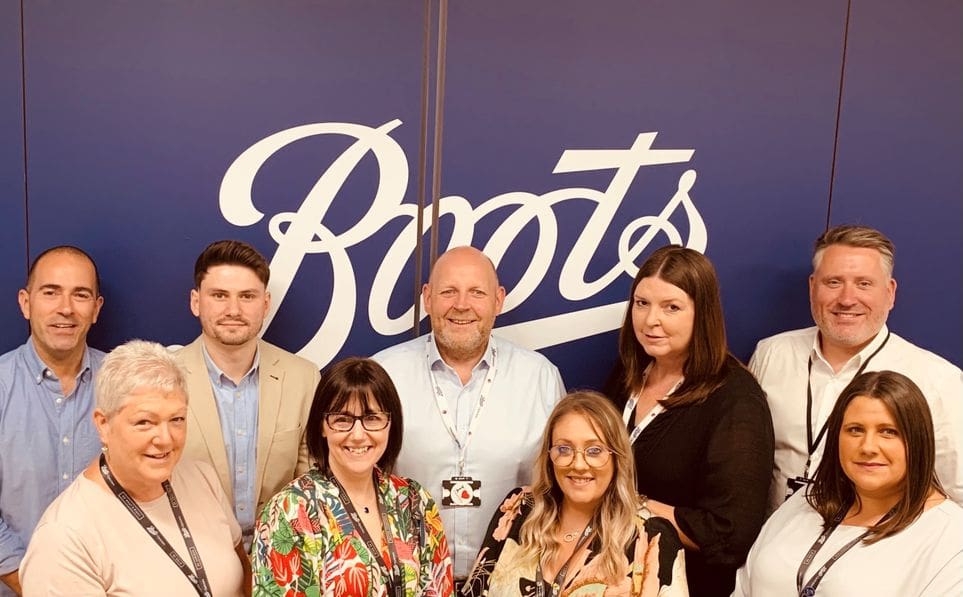 As a Franchise Partner you'll have a dedicated team to help and support you throughout your whole journey including:
• Franchise Support
• Franchise Partner Accounts
• Business Development Managers
• Property teams
FAQs
Yes, the Franchise Partner pays Boots a monthly service fee percentage, based on net sales, for the rights to trade under the Boots brand name. There will also be a contribution towards the cost of services used within Boots Opticians like national advertising and promotions, maintaining the IT systems, etc.
Yes, each year a small proportion of our franchise practices are sold to new and existing Franchise Partners due to current Franchise Partners choosing to sell their businesses. In addition, we occasionally convert a number of our owned practices to franchise if they better suit the franchise model.
Yes, you can promote your business in your local community and we have a variety of resources to support you. We encourage local relationships to be built as the Franchise Partner invests in their local community for the long term care of their patients.
No, Boots do not recommend any particular firm of accountants to complete your accounts but we do request quarterly reports in a specific format to allow our Business Development Managers to support your annual business reviews.
Back to top