Back to our stories
Apprenticeships, working in Retail Supply and my advice for starting out in your career
Be a sponge. Make sure you take in all information that's thrown at you, some of it you won't need and some of it you will be referring to 5 years down the line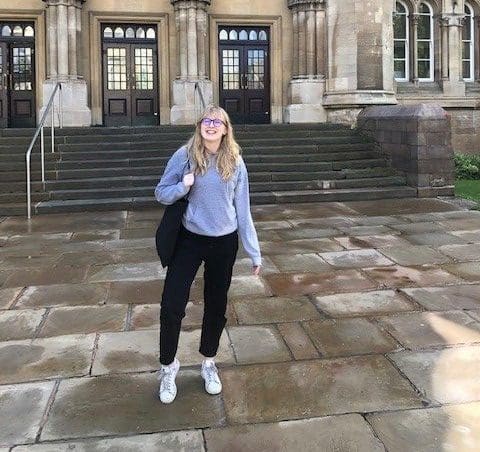 Talk to us about your role at Boots
Hi, I'm Alice! I have worked at Boots for over 5 years now starting as a young apprentice after finishing my A-Levels. I currently work in the Fragrance Supply Team and have worked in Warehousing, Operational Planning and Alliance Healthcare roles before this. No day is the same in Retail Supply, I love launching new products and working with some great suppliers.
How did you get to where you are today?
I've been lucky enough to do two apprenticeships at Boots. My first one was a level 4 Business and Administration apprenticeship that lasted two years. This involved job rotations in different parts of the business as well as completing a qualification. My most recent apprenticeship was the Chartered Manager degree apprenticeship. This was three and a half years completing a degree at Nottingham Trent University whilst also doing my day job.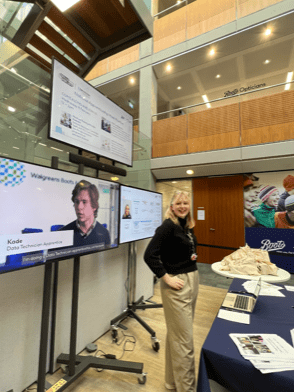 Outside of your role and your apprenticeship, how else have you found support?
I am part of the Women of WBA Business resource Group (BRG) which is great. A few years ago, they did a Women in the Workplace mentoring programme in partnership with Nottingham University, which was absolutely fantastic, I still refer to some of those exercises today. I am not part of a mentoring programme but would love to be, I would really love to support more apprentices on their journey.
What advice do you have for someone just starting out in their career?
Be a sponge
Make sure you take in all information that's thrown at you, some of it you won't need and some of it you will be referring to five years down the line.
Network
Signing up to some Business Resource Groups is a great way to network as well as learning about and supporting inclusion initiatives . You never know who you are going to meet at the events.
Successes
Keep a list of successes so you can refer to them in development conversations. When looking at new roles I would refer to tasks that I have done, understand the skills and then look for roles that use those skills and more.
Development
Always look for development opportunities. I don't mean to keep moving job to job but there are lots of courses available on our own Boots Learning platform and also online to help you learn new skills. I have done courses on LinkedIn, and they have really helped with my development.
End goal
Try and work on understanding what your end goal is. Are you hoping to be a manager? Do you want to work in a different industry? Do you want to work on projects?
What is next for you?
I'm happy doing what I am doing right now, I am wanting to move into managing people as that was a huge part of my Chartered Manager degree apprenticeship. I would also like to work on projects regarding the sustainability of the supply chain and use my project management skills within that. A short-term goal for myself is to find a mentor within the business to provide some extra guidance and experience.
Back to top