Why join us?
Our warehouse teams play a crucial role in ensuring our stores are well stocked and our customers have access to the products they need. From our award-winning Stores Service Centre in Nottingham, to our state-of-the-art operation in Burton-on-Trent and our unique Dispensing Support Pharmacy in Preston, there are lots of opportunities to join our team and grow with us.
At Boots, it's all about working as a team – our people are the heart of what we do. From a Warehouse Operative job to Pharmacy Dispensing Support, there are a range of roles to make a difference to our customers and patients.
We recruit new Warehouse colleagues for both our Beeston and Burton-on-Trent operations through our agency partners, if you would like to apply please visit the Pertemps and AM2PM websites. We sometimes advertise roles on our careers site too so take a look at our latest jobs below.
Why Boots?
At Boots care is at the heart of everything we do.
Discover how we support you to achieve your goals, how we're creating an open and inclusive working environment and explore our meaningful benefits.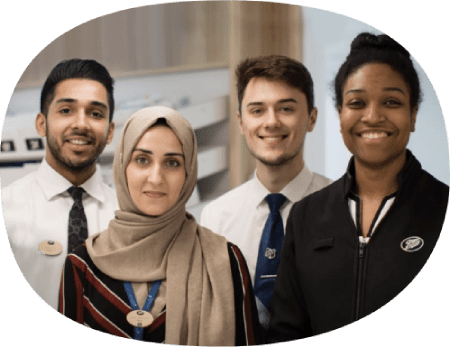 FAQs
Answer
For the majority of our warehousing roles you don't need to have any specific qualifications. Basic numeracy, literacy and computer skills will be required, along with a keen eye for detail. Excellent communications skills and the ability to work in a team in a fast-paced environment will be applied in warehousing jobs.
Answer
We typically recruit our Warehouse Operatives via our two agency partners. Our Nottingham warehouse is via Pertemps and our Burton warehouse is via Pertemps and AM2PM. Although these roles are temporary initially, there are always opportunities to apply for permanent roles. We'd also encourage you to keep an eye out on the Boots careers site as we do sometimes advertise roles on here too!
Answer
You'll be picking order items, working in a fast paced warehousing environment, working to productivity/accuracy targets and ensuring orders are picked correctly so our customers have a great experience!