Why join us?
As trusted advisors, we're involved in a wide range of activities. This can include everything from reviewing weekly and monthly sales-margin-cost performance, to tracking the performance of new store openings, to exploring new customer propositions like a new online trading platform, or even supporting with some large-scale IT investments.
It's a supportive and collaborative team, with a strong development culture. Our annual YOUniversity week, is a fantastic event that gives team members an opportunity to focus on their potential and wellbeing, with courses, classes and guest speakers. We're also proud to offer a study support package for eligible team members wishing to further their academic qualifications.
Whether you're a Financial Accountant, Data Analyst or a Finance Manager, there are a wide range of positions that play an active role in ensuring targets are met, strategies are understood and the numbers reported are accurate. With the opportunity to support across the wider Walgreens Boots Alliance business, including Boots Ireland and Boots Opticians, all finance and accounting jobs at our Nottingham Support Office will allow you to work innovatively and make a difference to our business.
Latest Finance & Accounting Jobs
Nottingham Support Office
Nottingham Support Office
Why Boots?
At Boots care is at the heart of everything we do.
Discover how we support you to achieve your goals, how we're creating an open and inclusive working environment and explore our meaningful benefits.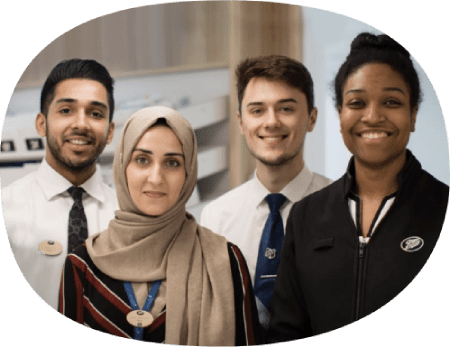 FAQs
Answer
If you're looking to start your career in finance, our entry level finance jobs can include Finance Assistant, Administration Assistant and MI Data Analyst roles.
Answer
To be successful in a Finance role we look for team members who have numerical mindsets, analytical skills and strong stakeholder management.
Answer
Yes, we are proud to be able to offer a variety of flexible working patterns to support our team members to achieve a good work life balance, just speak to our Recruitment team to find out more.