Why join us?
At Boots we put our colleagues at the heart of what we do, so our HR teams are key to the success of our business. There are a wide range of Human Resources jobs available at Boots where you'll be empowered to make an  impact through engaging with what's important to our team members. We have many roles that all have their own important part to play in our success; from Recruiters to HR Business Partners, Administrators to Reward Partners.
Our Support Office is based in Nottingham and has been home to the brand since John Boot opened a small herbalist store in 1849. Our HR jobs in Nottingham offer a diverse range of roles in which you can support the wider global business as part of a rewarding and supportive team.
We invest in our colleagues and are dedicated to your career development. Check out Our Stories to read more about careers at Boots, including how our team members have progressed through the company in our Legendary Leaders series.
Back to top
Why Boots?
At Boots care is at the heart of everything we do.
Discover how we support you to achieve your goals, how we're creating an open and inclusive working environment and explore our meaningful benefits.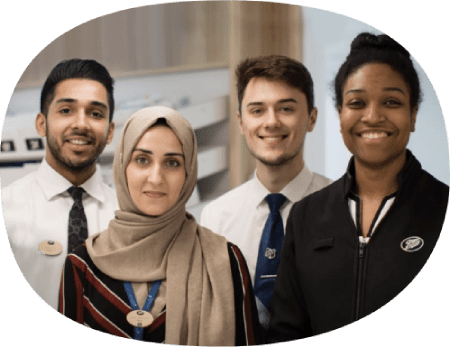 FAQs
Answer
There are lots of different roles within our HR teams, from generalist positions, such as a HR Business Partner, through to more specialist roles such as Reward, Learning and Development and Recruitment. These roles will vary in seniority depending on the amount of specialist knowledge that may be required and the scope of the roles. We also have a mixture of field roles, such as our Beauty Trainer positions and Field HR Business Partners, and roles that are based from our Support Office in Nottingham.
Answer
To apply for HR roles within Boots head to our careers site www.boots.jobs and go to Search Jobs . You can then filter by 'Support Office' roles and then filter by 'HR' roles to see our latest vacancies within HR.
Answer
Most teams in HR have entry level roles. We will sometimes bring Graduates into our function who move through the different areas to gain experience across many HR disciplines. We also have entry level roles in our specialist areas such as Recruitment, Learning & Development and Reward where people can grow their careers as a specialist or over time broaden out into more generalist HR roles.