Why join us?
From our Local Pharmacies to our Flagship stores, no store is the same which means we have a wide range of opportunities to help develop you and your career.
Retail Management Jobs with Boots
Working for the UKs largest health and beauty retailer you will have the opportunity to continue to grow your career in beauty, pharmacy and opticians, and see where Boots can take you.
Retail Assistant Manager
You will work alongside the Store Manager to inspire, lead and deliver the company strategy.
Retail Manager
Whether you're in a flagship store as a pharmacy manager or a local convenience store, it's all about fantastic customer care.
Back to top
Latest Retail Management Jobs
Worthing, Montague Street
Chichester, 10-12 North Street
Why Boots?
At Boots care is at the heart of everything we do.
Discover how we support you to achieve your goals, how we're creating an open and inclusive working environment and explore our meaningful benefits.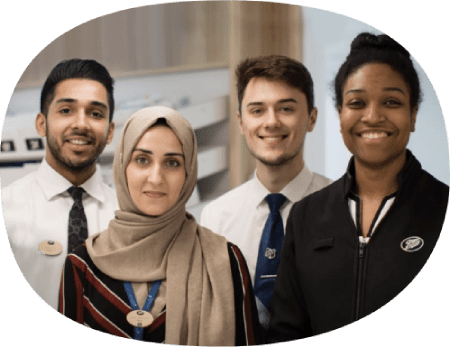 FAQs
Answer
No specific qualifications are needed for Retail Management roles.
Answer
Have great communication skills and a strong understanding of how to lead and deliver a company strategy whilst coaching and developing individuals and teams. You'll need to be an excellent leader with some retail leadership experience, with really great customer service skills.
Answer
Create and maintain a brilliant culture, supporting and developing talent for your store and key roles within the region. Conducting regular reviews, audits and risk assessments to protect patient and public safety. Lead and inspire growth whilst delivering the company strategy.