Why join us?
Pharmacists are at the heart of our business and have been since we opened our first pharmacy in 1849. As a Boots newly qualified Pharmacist, we want to make sure that when you join us you have the right support in place from day one. That's why you'll start your pharmacist journey with our unique Boots Newly Qualified Programme. Our Newly Qualified Pharmacist Programme supports you through your first two years of practice through a mix of e-learning, study days and self-directed study. You will also have one of our Healthcare Academy Trainers as a tutor to support you with supervised learning events, give you feedback, and help you to develop.
As a newly qualified Pharmacist with Boots you will:
Start your journey with our Newly Qualified Pharmacist Programme
Receive a competitive starting salary
Receive 33 days holiday including bank holidays
GPhC registration fees paid
Contributions towards RPS membership fees
If you would like one of our team to contact you to discuss opportunities as a newly qualified Pharmacist please fill in this short form here.
Back to top
Latest Newly Qualified Pharmacist Jobs
Nationwide Roles
Permanent
Full-time | Part-time
Why Boots?
At Boots care is at the heart of everything we do.
Discover how we support you to achieve your goals, how we're creating an open and inclusive working environment and explore our meaningful benefits.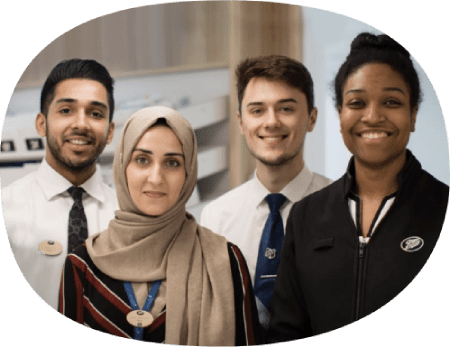 FAQs
Answer
Yes, you will join our Boots Newly Qualified Pharmacist programme which supports you through your first two years of practice.
Answer
Yes, we offer a range of flexible working options.
Answer
You will receive a competitive starting salary.