Early Careers & Development at Boots
Are you a student or school leaver ready to kickstart your career? Or are you looking for a new challenge or change of job? At Boots, we have lots of opportunities for you to learn, develop and shape your career; from apprenticeships, on-the-job training programmes to self-development resources.
Training and Development
Once you join us, no matter what role you are in, you'll be given access to a wealth of learning. Whether that's specific training for your role or tools to help you to take control of your self-development, you'll have the resources to enhance your skills and confidence. Plus, with lots of different career pathways across the company to consider, there are lots of opportunities to grow and progress within your career with us.
Apprenticeships
There are many ways to do an apprenticeship at Boots – whether you join us directly on an apprenticeship programme or, if you are already in a role with us, there are plenty of options to learn on the job and develop your skills. Remember, apprenticeships are open to anyone over the age of 16, no matter where you are on your career journey.
Recruitment for our apprenticeship programmes takes place throughout the year as and when we have opportunities and any live apprenticeships will be displayed below.
Students and Graduates
Whether you are a school leaver or still in education, we have a wide range of entry roles and trainee positions such as Customer Advisors, Beauty Specialists, Opticians Retail Assistants and Trainee Pharmacy Dispensers, where you'll gain valuable skills and experience.
If you are a graduate or undergraduate, we have direct entry graduate roles and internships available throughout the year, subject to the business needs. You can search all our latest vacancies or set up a job alert by clicking on Search Jobs.
Work Experience
We recognise the importance of meaningful work experience and how this helps you prepare for the world of work. If you would like to do work experience in one of our stores, please contact your local store to see if they can accommodate this – visit our FAQs to find out more. Alternatively, if you are looking for a wider overview of Boots, then why not consider our virtual work experience programme in partnership with Speakers for Schools. Find out more about the programme and how to take part below.
Back to top
We are delighted to be working with a national charity, Speakers for Schools, to deliver our virtual experience programme. This multi-staged and interactive programme takes place over a three month period, starting at the beginning of the year, and just requires a couple of hours commitment per month during this time. You will have the opportunity to find out more about us and hear from our experts about the life-changing work we do, as well as build your skills and confidence.
If you are aged between 14-19 and are interested in taking part, please signpost your school to register with Speakers for Schools on the link below.
Why Boots?
At Boots care is at the heart of everything we do.
Discover how we support you to achieve your goals, how we're creating an open and inclusive working environment and explore our meaningful benefits.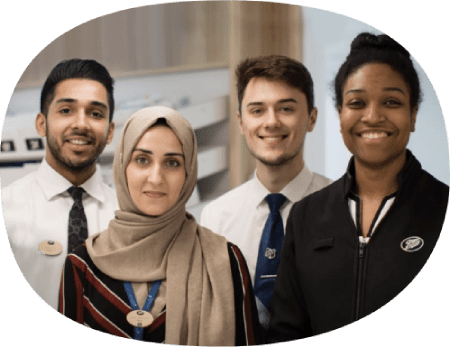 Safeguarding
At Boots we are committed to caring and keeping all our colleagues safe. In this section we will provide you with some key information on Safeguarding and Prevent and what we are doing to promote the safety and welfare of all our colleagues.
Safeguarding is about protecting people from being harmed whether that be to themselves or by others.  Not letting anything affect their physical or mental health or hold back a young person's development.  It's also about taking responsibility for helping them get the support they need.
Prevent is about safeguarding people from the threat of terrorism.  It is part of CONTEST, the government's counter-terrorism strategy aimed at protecting people from radicalisation, so they're not drawn towards extremism.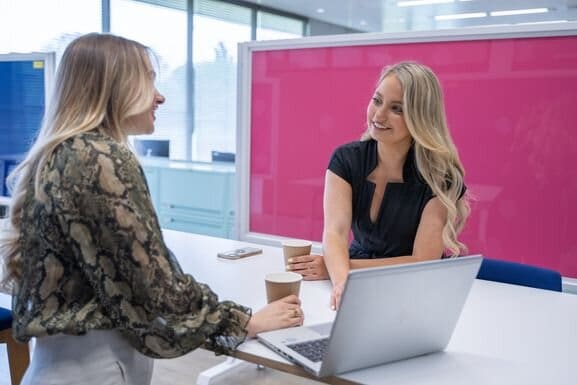 /
Our Safeguarding policy outlines key areas of responsibility and the processes and procedures we have in place in which we operate in.  We ensure all colleagues, including apprentices and their line managers are aware of this policy which can be accessed via our company intranet. We also ensure they and anyone who represents Boots at community activities, completes the e-learning training to fully understand our Safeguarding and Prevent responsibilities
All members of our Apprenticeship team, also complete regular e-learning and training for both Safeguarding and Prevent and also deliver training to all our apprentices, to ensure they are fully aware and equipped to deal with any related issues.
We also have trained personnel and a dedicated helpline for all colleagues as well as free, confidential support assistance through LifeWorks, our third party provider.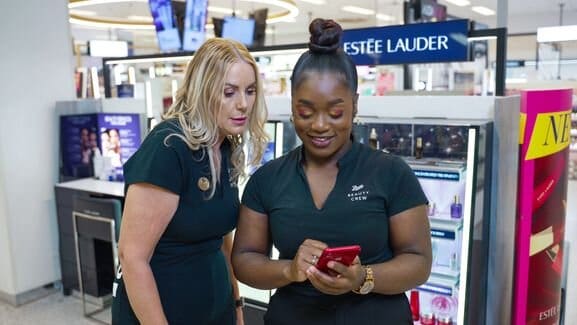 /
Resources
FAQs
Answer
If you are a graduate or undergraduate, we have direct entry graduate roles and internships available throughout the year, subject to business needs. Just go to and click on Search Jobs to start your search. As a graduate at Boots you'll experience opportunities that will stretch and challenge you and you'll have plenty of opportunity to develop your skills further and learn new ones on the way.
Answer
We recruit for our apprenticeships all year round, as and when the business needs them. You can search for apprenticeship vacancies on . If there are no live apprenticeship vacancies don't forget you can apply for our direct entry roles such as Trainee or Assistant positions and have the opportunity to carry out some of our development programmes, which may include an apprenticeship, whilst you are in role.
Answer
As with any role in Boots, you will always get the help and support from your line manager and your team to allow you to become the best you can be. In addition you will also get support from our apprenticeship provider giving you all the encouragement and guidance you need.
Answer
During your apprenticeship you will build your knowledge, skills and behaviours, helping you to be successful in your role and progress within the business with the support of your line manager.