Back to our stories
Top 5 Reasons to choose a Pharmacy Career
As healthcare changes around us, our role as Pharmacists will continue to gradually evolve alongside this in new and exciting ways.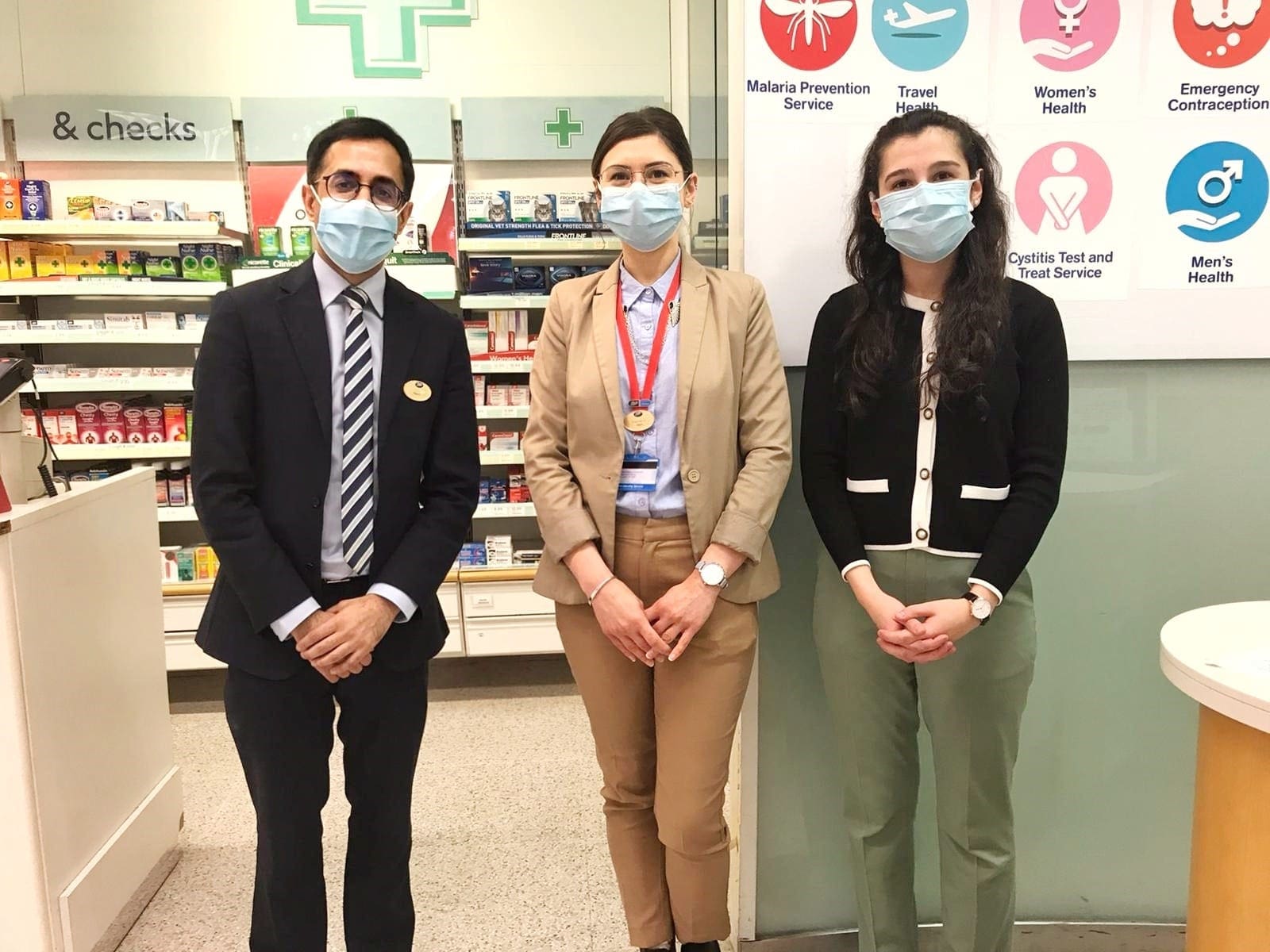 Ritesh Bakrania is a Head of Stores at Boots UK, as well as a Qualified Pharmacist. Ritesh speaks to many of our Pharmacists daily and knows first-hand what it is like to work as one. We asked him to find out the top 5 reasons people say they decided to choose a career in Pharmacy! Here they are: 
1. Working on the front-line
,
 helping people every day
As a Pharmacist, we get the opportunity to work with patients directly on a daily basis and make a significant difference to their lives, even with the smallest of actions. The variety of interactions you have with your patients daily means no two days are the same. Every day will have moments where you can make a difference for someone.  
2. Part of
the
 community
Pharmacists are one of the most trusted professionals working with the public and it is this trust that enables the profession to make a real difference in the communities they serve. Not only do we form great relationships with other healthcare professionals, but we get to know about our patients as we see them regularly over long periods. As the most accessible healthcare professional out there, the role becomes integral to the communities that we serve, and this makes the job so rewarding.  
3. Room to grow
Pharmacists have the ability to grow and transition throughout their career. There's so much variety – Pharmacists only working in dispensaries throughout their entire career is long gone. The reality of the situation is that Pharmacists are increasingly tasked with new jobs or responsibilities as part of their training and skill development. As healthcare changes around us, our role as Pharmacists will continue to gradually evolve alongside this in new and exciting ways. 
4. Diversity of
leadership career
 options
Pharmacists have an ever-increasing variety of leadership opportunities they can consider to grow beyond their clinical roles. As a senior leader in the business, I've had the opportunity to grow and develop Pharmacist leaders across multiple roles, including Store Manager, Area Manager and Pharmacist field leadership roles – and in doing so, stretch their skill and leadership beyond pharmacy and into other fields such as retail, operations and loss. 
5.
Flexibility
As a Community Pharmacist, whatever your lifestyle and your working requirements, there will always be a role that will suit you. Whether this is part time or full time, working just on weekends or doing midnight shifts, working during summer holidays or going to one of our sunny coastal stores for a 6 week spell every year – with the right conversation with your line manager, pharmacists can be deployed in infinite variety of ways. This means that you can balance other priorities in your life whilst still working in the profession you trained so hard for. 
Whatever your motivation is to start your career in pharmacy, you can find out more about our Pre-Registration Pharmacist programme here:
If you are looking for a change, see what Pharmacist jobs are available to see where your career could take you.   
Back to top