Back to our stories
My Varied Career in Pharmacy – Harmanpreet's Story
Throughout my career so far, I have met some amazing people who have supported my career aspirations and allowed me to be at my best.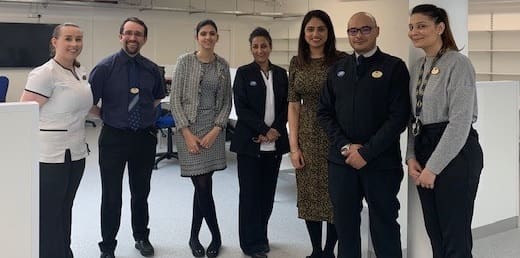 My career in Pharmacy started when I turned 16 and began working as a Trainee Healthcare Advisor in a busy local Boots Pharmacy in Hull. I had always been a customer at my local Boots and found the pharmacy teams knowledgeable, friendly and willing to help. This attracted me to the position when it was advertised. During my two years at sixth form, I continued to work as a Healthcare Advisor and started to learn more about the pharmacy business and profession which inspired me to study pharmacy at university.
During the summer whilst at university, I completed my summer placement programmes in larger stores, with more retail elements and I loved being part of a diverse and multi-skilled team. From the customer assistants to the pharmacists and area managers, I always felt well supported in my development and training which allowed me to be at my best every day. This confirmed that Boots was the company I wanted to work for after graduating.
After completing my Pre-reg in 2012, I went on to be a Relief Pharmacist and gained experience in different types of pharmacies and leading pharmacy teams with other experienced Pharmacists and Store Managers. I loved the instant feedback I would receive from customers and patients on the service I offered, and I really enjoyed leading my pharmacy team to success. A Store Manager role was the natural next step for me to allow me to build on my strengths and learn more about the commercial aspects of the business.
After a couple of years working as a store manager, I was offered the role of Pharmacy Operations and Leadership Manager. This involved me leading a team of Relief Pharmacists in the region and supporting stores with the operational running of their pharmacies in a safe and efficient manner and allowing them to grow their business. This was across six areas, and I really loved the variation in this role and building relationships with the wider regional team.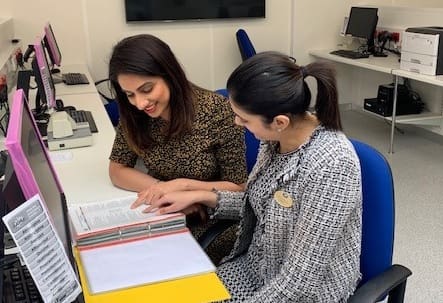 I then went on to work in the Nottingham Support Office as Professional Development Manager for Pharmacy Services in Learning & Development. I supported the development of the overall Healthcare Academy agenda and specifically led the learning and development for Pharmacy Services and hospital specialist training. This role allowed me to influence company-wide projects and understand how pharmacy services are developed, launched and implemented in store. It was great to meet all the people who support us in stores and learn more about different teams across the business, their responsibilities and the overall company structure and I definitely think support office roles are a fantastic opportunity when they become available.
I returned to a field role over two years ago. In my current role as Pharmacy Operations & Governance Manager, I am the pharmacy business partner to Area Managers across Leicestershire & Nottingham. I help to resolve pharmacy operational and standards issues for stores, and coach pharmacy teams to lead for business growth and patient safety.
I was also fortunate to be given the opportunity to support a large health and beauty store over the Christmas period last year, managing a team of over 60 people and ensuring we hit company targets in both retail and pharmacy. Again, I loved learning about the wider business and leading my team during this critical period. People are the heart of our business, and watching them grow and improve was the best part of this role for me.
Throughout my career so far, I have met some amazing people who have supported my career aspirations and allowed me to be at my best and I look forward to the future with all the exceptional teams at Boots.
If you have any questions about a Pharmacist role with us, click here to speak to our in-house recruitment team on live chat or go to our Pharmacy Careers page.
Back to top