Back to our stories
My role as a Clinical Governance Optometrist – Hazel's Story
When I originally became an Optometrist, I did not realise there were so many options. I would encourage others to think about their own development and next steps – there are a lot of opportunities within Boots Opticians!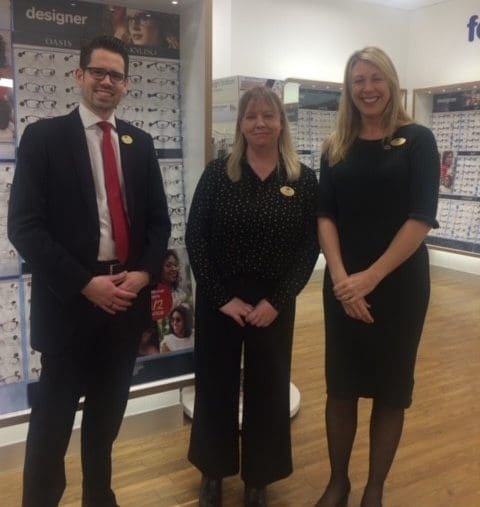 Meet Hazel, one of our fantastic Clinical Governance Optometrists at Boots Opticians. Hazel joined Boots Opticians in 2009 after the merge with D&A Opticians and has progressed in a variety of roles since, developing her career to where she is today. We asked Hazel a couple of questions about her career so far and the importance of her role.
Tell us about your role as a Clinical Governance Optometrist at Boots Opticians
My role is very varied, ultimately ensuring patient safety by having high levels of clinical governance in our stores and helping our customers when they have any clinical concerns. I really enjoy getting to support our clinicians across the country, from Northern Ireland to all different parts of England and Wales.
As Clinical Governance Optometrists, we may be involved with several clinical aspects of practice, including supporting with GOC (General Optical Council) requirements as well as NHS requirements and visits. There are always clinical development opportunities where we coach our clinicians to help reflect, learn and progress. This approach allows us to be consistent in the clinical care we provide to our customers, in all areas of the business.
I have had the opportunity to work with many other teams across the organisation and I have recently been involved in additional projects such as enhancing our children's eye exam kit. I am also Editor for our monthly Professional Services Newsletter, which allows us to frequently communicate directly with our clinicians.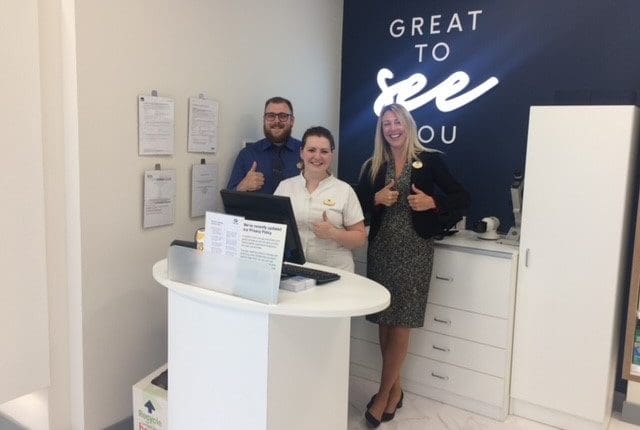 You joined D&A Opticians as a Newly Qualified Optometrist before the merge with Boots Opticians and have progressed to your role as a Clinical Governance Optometrist – tell us more about your career journey
After my first year as a Newly Qualified Optometrist, I progressed to a larger volume store where I practiced for a year, before becoming an Optometrist Manager just after the merger of D&A with Boots Opticians. I grew this successful business with the help of my team for five years, culminating in a nomination for Store of the Year! I learned so much during these years, and as a result was offered the opportunity of a secondment role as New Customer Offer Champion for Cheshire and Shropshire. This gave me the opportunity to work at a regional level, which I really enjoyed. As the secondment drew to a close, I knew I wanted to continue to work regionally and I successfully applied for the role of Clinical Governance Optometrist.
Over the years, the role has evolved and changed. I have been involved in many regions with differing capacities which I really enjoy. With the support of Boots Opticians, I have recently had the opportunity to develop further by starting the Medical Retina course with City University.
When I originally became an Optometrist, I did not realise there were so many options. I would encourage others to think about their own development and next steps – there are a lot of opportunities within Boots Opticians!
You provide fantastic support to our Clinicians through the Safety and Support Governance Framework – how does this impact our Optometrists?
We are currently the only business able to offer this level of area support to our clinicians. Store Governance visits ensure consistent hygiene standards, shop floor and test room standards, and skilled team members in every store for the clinician. Our Clinical Policy Programme further embeds this, through colleague engagement. We support clinical record card audits that can help clinicians proactively identify any areas they might have an opportunity to improve, and in doing so, provide outstanding clinical care and consistency for customers across the business.
Our clinicians are encouraged to learn and frequently reflect on their practice proactively. Through our team, they feel supported when there is an opportunity to improve processes and experiences for our customers. Our clinicians have shared feedback that it is very useful to have a clinical expert to ask advice and guidance and give them the confidence they need in a variety of situations.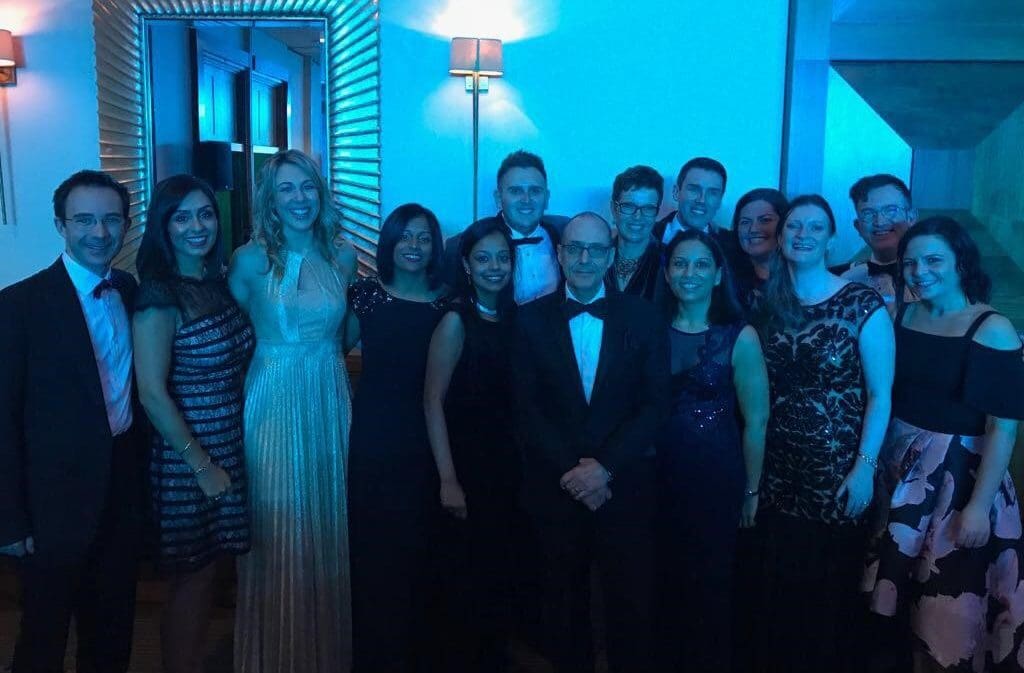 You are a vital support to our new Optometrists at the start of their journey with Boots Opticians. Why are their inductions so important?
Our Newly Qualified Optometrists represent the future. It is so important that we set them up well for their career, to allow them to reach their potential and be the best clinicians they can be! Along with our Learning and Development team members, we can provide the support they need from the beginning, to continuously improve clinically and provide our customers with the best possible care.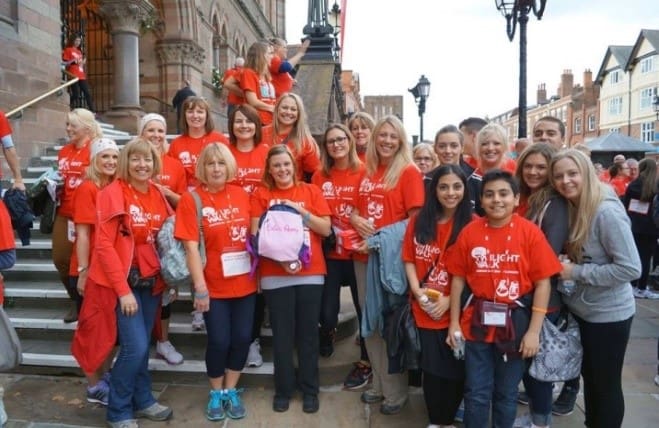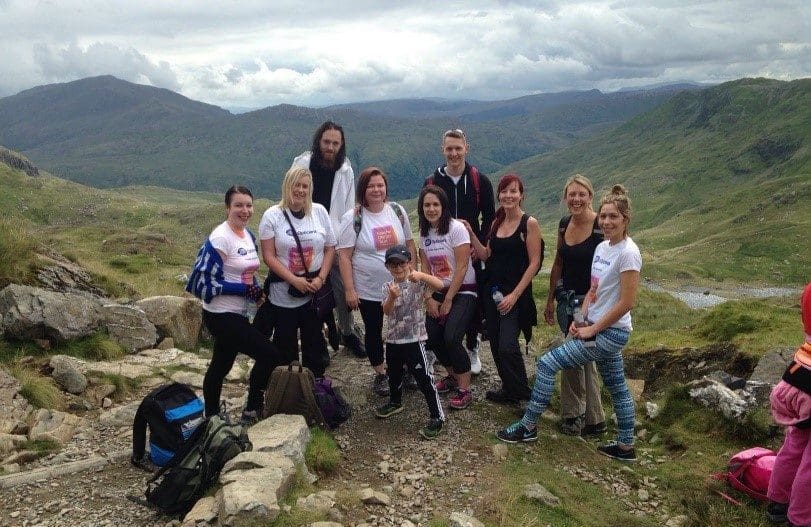 What are you most proud of in your current role?
There have been significant changes in stores this year, now more than ever due to the impacts of COVID-19. At times this has been really challenging, with frequent updates to guidance as the pandemic progressed and the role Optometry has played whilst hospitals have been more stretched than usual. As a result, it has been so important to support Area Managers, Store Managers and clinicians over this time and give them the confidence to continue to provide essential eye care to those who need it, in a safe way. We have adapted the way we work to be able to provide this remotely. Regular communication has become a necessity and we are reaching more clinicians than ever before through the Professional Services Newsletter, sharing regular updates. I also think it is such a positive message to be able to share such incredible stories from stores where we have helped customers – sometimes in life-changing ways. I feel very privileged to lead this and from the feedback received, I know clinicians value this in practice.
If you are interested in joining Boots Opticians and want to read more about our opportunities, click here.
Back to top