Back to our stories
Tips for Optometry students from a Boots Optometrist – Sachin's Experience
I see myself taking a career pathway into an Area Manager or Clinical Governance role, as it is my dream to also guide the future generations of clinicians to deliver the best care for patients.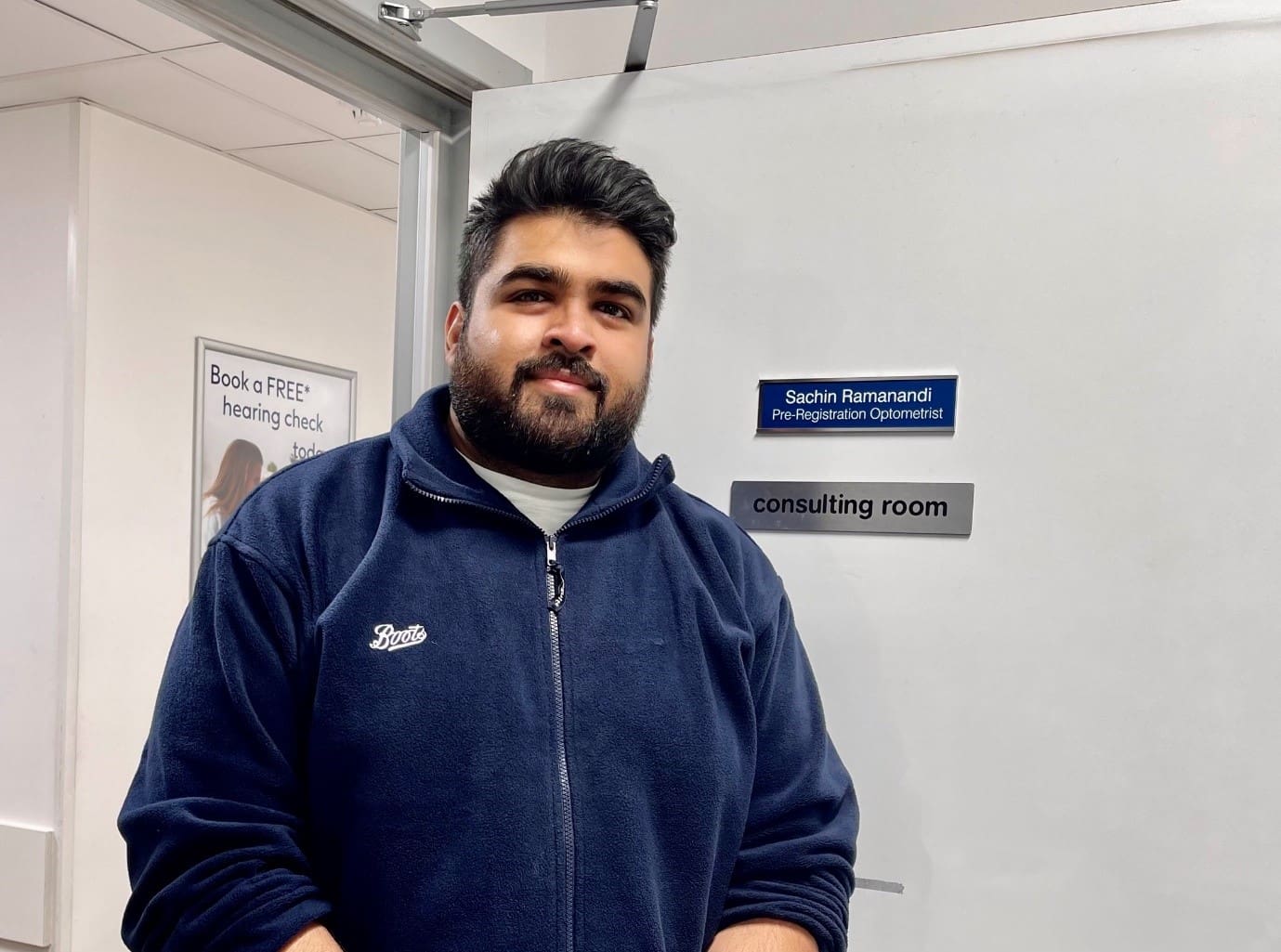 How is your Pre-registration Optometrist year going so far?
It was challenging to begin with due to having to adapt to testing times and getting used to store procedures. However, with the help of the team and supervisors in store I was able to fully adjust to all the new processes. Throughout the year, my supervisors have continued to be supportive and have spent a vast amount of time ensuring I have received the best training possible. This is something I am so privileged and lucky to have!
Fast forward to now, I feel much more confident in my ability to communicate with patients, meaning I can effectively build an excellent rapport with all the patients I care for.
Tell us more about how you have been supported throughout the programme
The programme offers a lot of one to one support with your supervisors, from monitoring your progress and setting targets to effectively motivating you to reach your optimum goals. My managers have supported me a lot during the process for factors both in work and in my personal life, and I cannot thank them enough. The Boots Pre-registration Optometrist programme also provides you with a tutor who runs various classes and peer group sessions which have advanced my clinical skills and allowed me to smoothly pass my assessments. Boots provided free access to the Johnson and Johnson STEP® programme (an innovative educational programme specifically designed to help optometry students succeed) so we have also covered basic ophthalmic techniques. Throughout the year I have been able to further increase my knowledge through online modules and face to face training sessions. It's a combination of all these elements which have allowed me to grow in my role and competently serve our patients and community.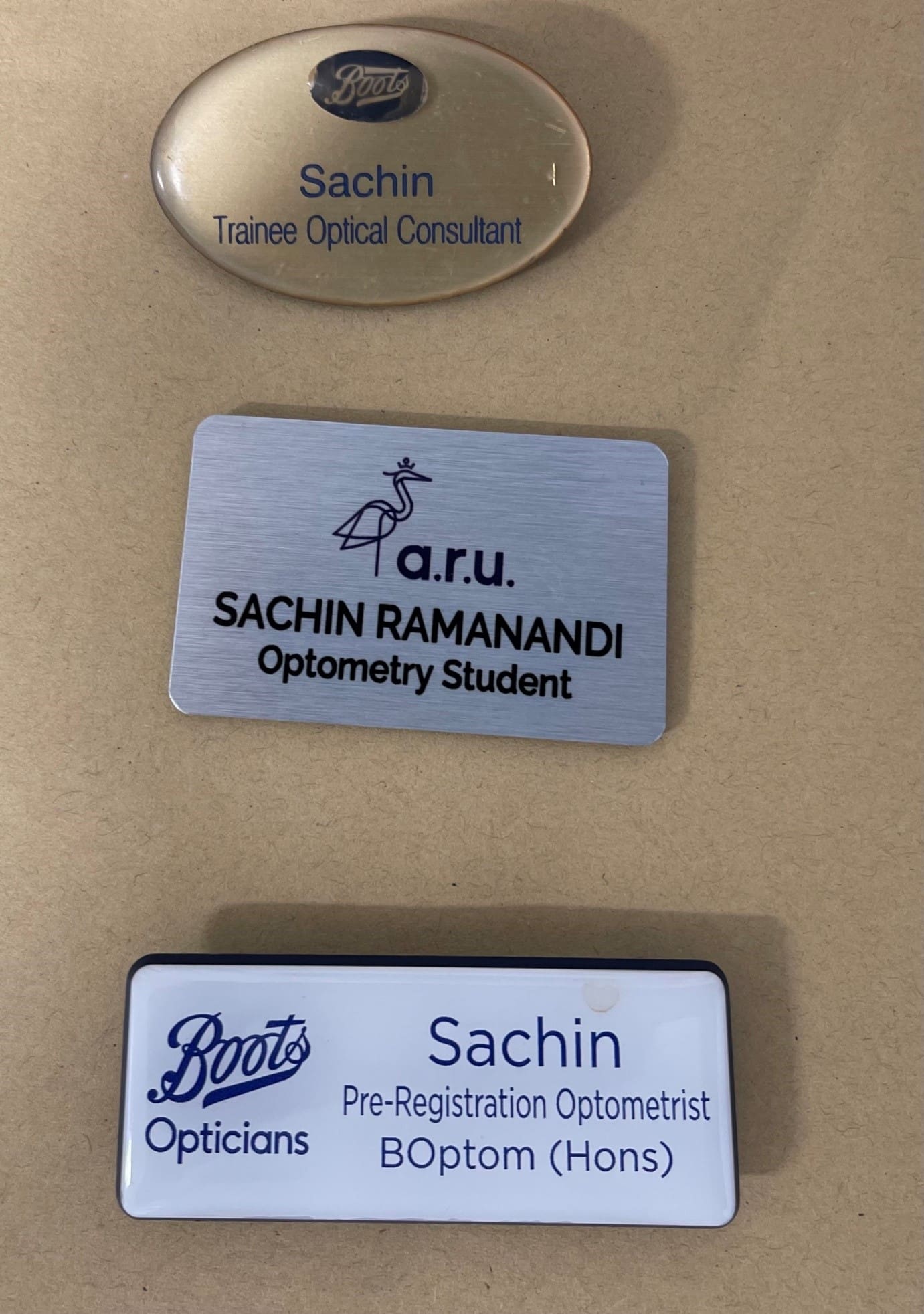 Why did you choose Boots Opticians for your Pre-registration Optometrist year?
I have worked in various job roles at Boots since the age of 16, so it was a no-brainer for me to begin my journey to becoming a Qualified Optometrist with the company that had benefited and supported my life for many years already. I've now advanced from a shy Optical Consultant to a confident Pre-registration Optometrist.
Boots is also a well-known brand on the high street, and I feel this makes for a reputable brand to be working under. I believe Boots enriches the lives of patients and team members, which for me is pivotal in one's journey. As a patient myself, I was always taken aback when I had tests done at Boots Opticians for how thorough they were with testing!
What advice would you give to a new Pre-registration student?
A wise person always told me 'walk before you can run'; always improve your knowledge and understand it's a process – it will take time, but you will come out of it wiser and competent. Enjoy the process and be ready to be challenged with patient cases. Be equipped to learn something new every day. This is my best advice, as this will reflect well on your progress through the scheme.
When you make a mistake, write it down and revise it so it doesn't happen again!
When you do something well, write it down and use it as a template to flourish again!
Prepare well in advance for your assessments as this will make the anxiety of exams disappear and make you feel determined to be your best.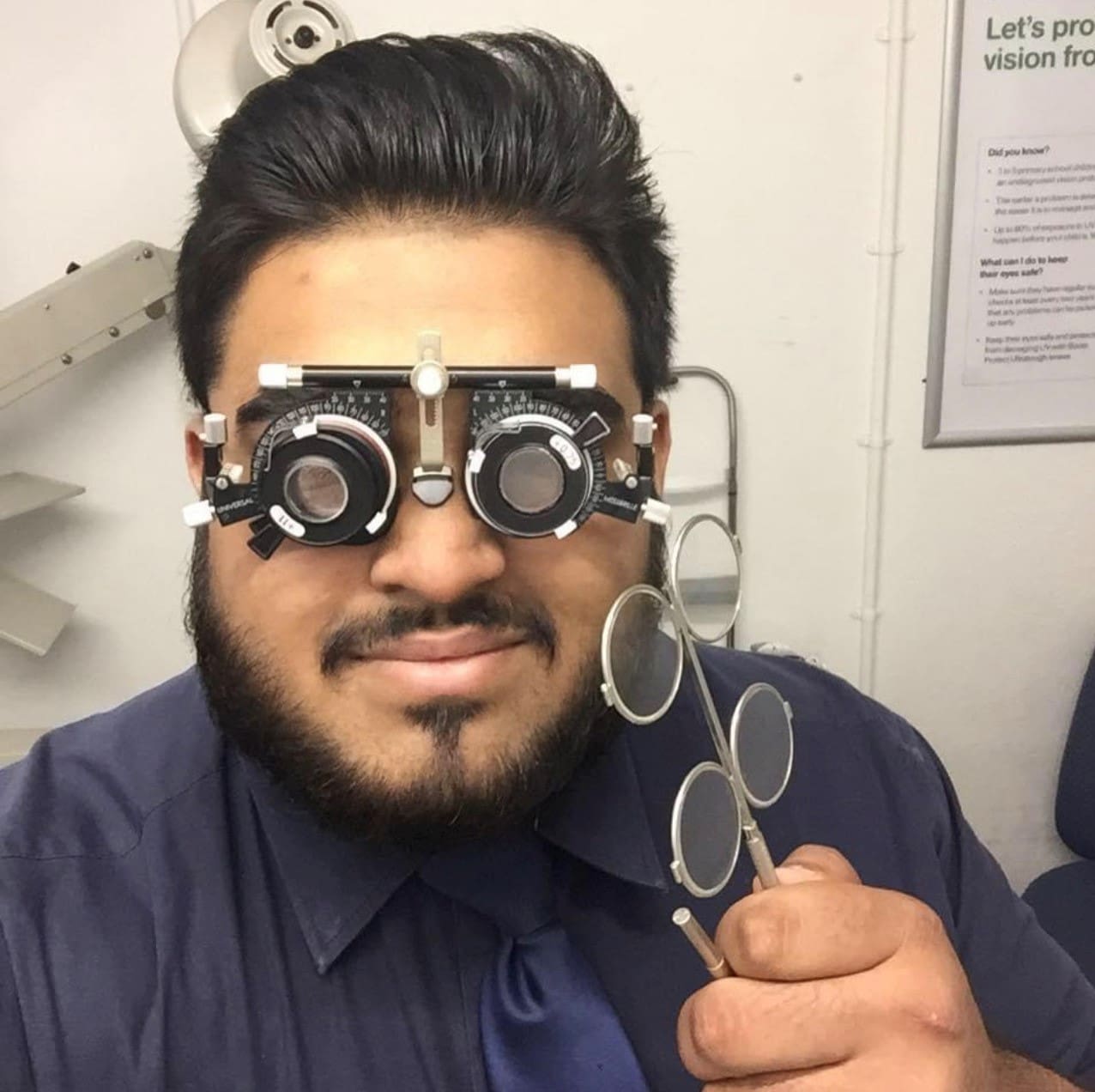 What would be your top tips for anyone about to sit their OSCE exams?
1. Have an idea of how to translate jargon so the patient can understand. Not only will this help you in the exam, but it will allow you to give better management for patients in store, reflecting on your competence as a clinician.
2. Have sound knowledge on every technique and how to perform it, from Focimetry to direct ophthalmoscopy.
3. Get texts books!
4. Attend all the Boots sessions – they will reaffirm everything giving you sound confidence.
5. Be confident! You have all the background knowledge through the year, keep applying that to your day to day work practice.
How do you see your career progressing with Boots Opticians?
After qualifying, I hope to continue my work as an Optometrist and help the lives of patients. I see myself taking a career pathway into an Area Manager or Clinical Governance role, as it is my dream to also guide the future generations of clinicians to deliver the best care for patients. Managing is something I am very used to and something that follows in the family. My mother worked as a Boots Pharmacy Manager for upwards of 40 years and she has always mentored me in my work life.
I do hope to gain further qualifications such as Independent Prescribing as I do have a fascination with the mechanisms of drugs on the eye, as well as using this extra qualification to better treat our patients.
If you would like to find out more about our Pre-reg Optometrist Programme click here.
Back to top