Back to our stories
Championing equity and celebrating International Women's Day 2023 with Anne Higgins, Boots Pharmacy Director
Embrace every opportunity that comes your way. Life, and your career are a journey, enjoy the journey, embrace all the twists and turns, don't always strive for perfection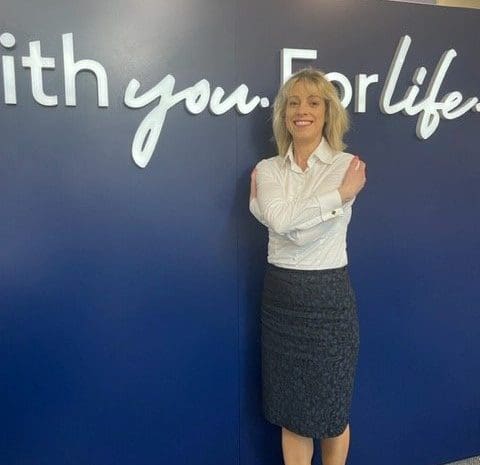 Tell us about your career since we last spoke in 2017!
In 2017 I was appointed to the role of Stores Director. It was a fantastic role which allowed me to shape and influence the business to ensure the best decision making for customers and colleagues.
Just before the pandemic in 2020, my role changed to focus solely on Pharmacy. Seeing how our pharmacy teams stepped up within their local communities to meet the health needs of their patients has been a real inspiration for me.
Since then, I've moved to the role of Pharmacy Director.  It's a real honour after 25 years working with Boots to hold the role of Pharmacy Director for the largest community pharmacy in the UK. I'm so proud of our Pharmacy business and our Pharmacy teams.
International Women's Day (IWD) is coming up on 8th March, what does IWD mean to you?
International Women's Day is important to me for two main reasons. Firstly, it's a celebration of all the amazing achievements of women right across the world. It's also a chance to highlight gender equity and for everyone, particularly those in leadership roles, to reflect on the benefits of gender equity and on their role in bringing it to the workplace. By learning about the barriers that exist, we can all make changes for the better. It's important we all be the change, that we live it, so that everyone can thrive and reach their potential in an inclusive workplace.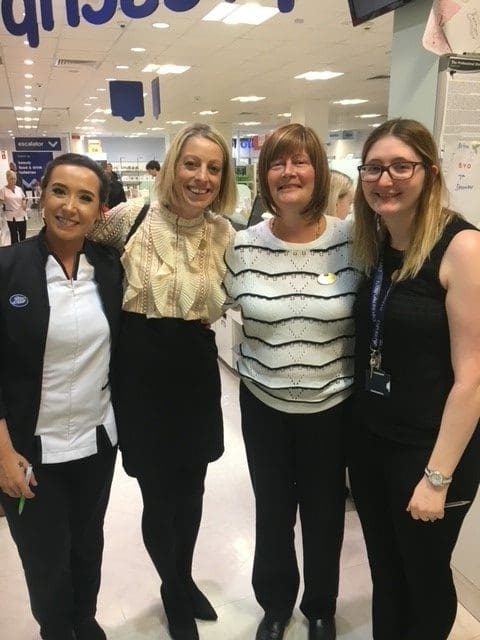 This year's IWD theme is #EmbraceEquity, how are you and your colleagues supporting this to create an equitable environment for team members?  
Firstly, we are talking and learning about it.  There is still a lot to learn about unconscious bias so as not to let it affect our behaviour or decisions. By understanding what equity is, we can start to make commitments of how we can live those values in how we lead. Everybody at Boots, across all roles, can support by committing to understand equity and to consider it in how they lead and in their decision making too, so they can make a positive difference in the workplace and in society.
What does it mean to you working at Boots as a woman?
I'm proud to be a woman working at Boots. Over 80% of our workforce are female and the majority of our customers are female and it's important to have female role models in key leadership roles in the organisation. I feel it's a great privilege in my role as Pharmacy Director to help shape the strategic direction of our pharmacy business and I can do that with gender equity in mind and bring my voice and experiences as a working mother to my leadership and act as a guide and mentor for others.
What advice do you have for women just starting out in their career?
For women just starting out on their careers, I would say keep an open mind and don't try to have all the answers. Embrace every opportunity that comes your way. Life and your career are a journey, enjoy the journey, embrace all the twists and turns, don't always strive for perfection, it's not necessary. There are times you will succeed and times when you will fail, both are equally important.  Every part of the journey is a learning experience even sometimes we can take on a role that isn't a perfect fit, that's ok, we're still learning and developing as a leader. Nothing is perfect all the time, it's all skills and life lessons to add to our tool bag.
For me, I never really had a destination in mind for my career when I set out as a pharmacist. I always just wanted to do more, I felt I could contribute more, so when a new opportunity came up, I always just gave it a go. It's been an amazing journey so far and I'm proud of the difference I've been able to make in the many roles I've held and I'm still learning every day!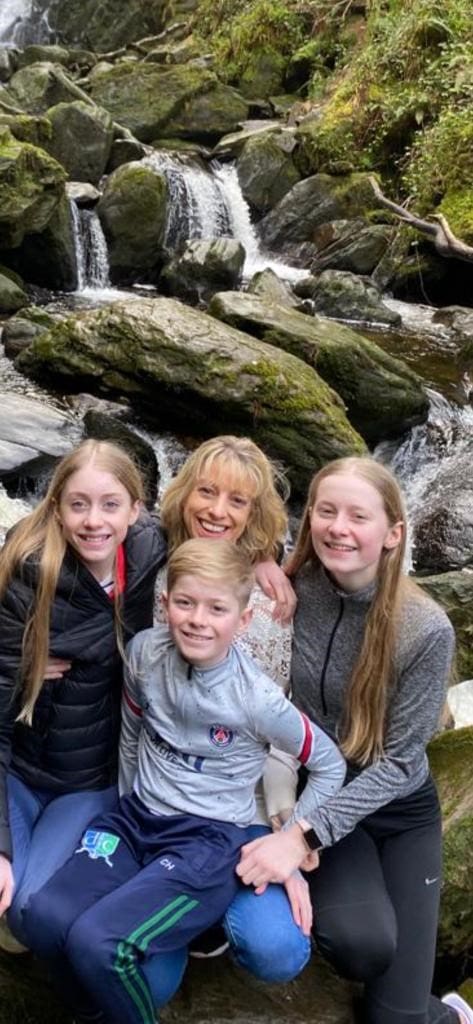 Back to top