Back to our stories
My career so far in Community Pharmacy, from Pharmacy Student to Learning and Development Designer – Jawaad's Story
I have met fantastic people who have helped me develop as a Pharmacist; each sharing knowledge in their own unique way. From this experience, I know that Boots is the best environment for someone to grow in community pharmacy and become a leader of the future.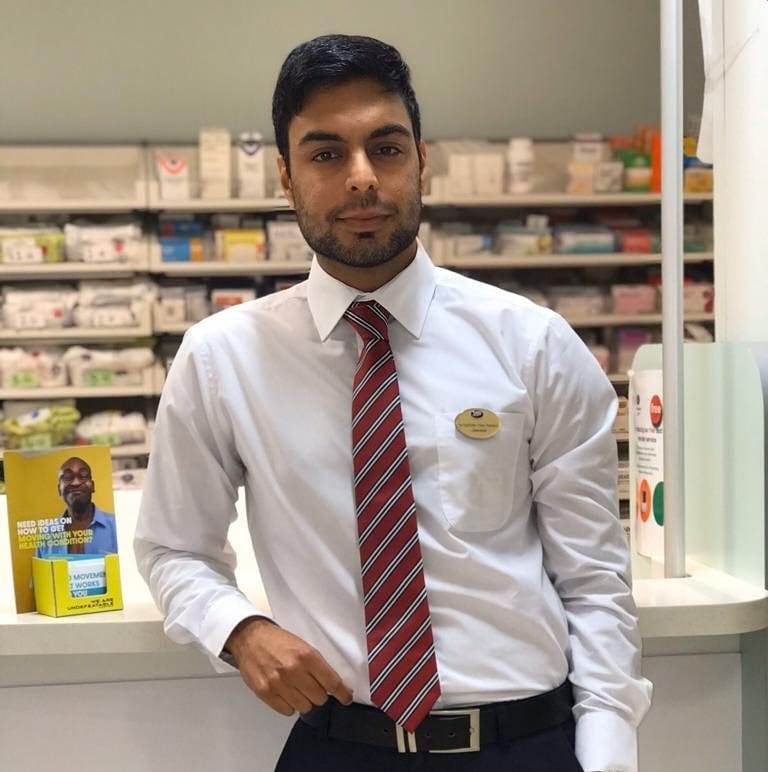 Hey! My name is Jawaad Qayum, I am a qualified Pharmacist and currently work as a Pharmacy Learning and Development Designer at Boots Nottingham Support Office. I am also an Events Lead in the Race, Ethnicity and Cultural Heritage (REACH) Business Resource Group.
With Boots being the UK's leading pharmacy-led health and beauty retailer, I find that there is a huge amount of opportunity in any area that you want to develop in and that you are always well supported in achieving your goals. Here's a quick tour of my career journey at Boots so far!
Boots Pharmacy Summer Placement
In 2018 I took part in the Boots Pharmacy Summer Placement and instantly knew that Boots was the place for me and my pharmacy career. I loved the feel-good atmosphere in store, the amazing support network around me and being in an environment that provided me to learn and become a brilliant pharmacist of the future.
Boots Trainee Pharmacist Foundation Year
In 2019 I began my Foundation Training year. It was a very rewarding experience where everything I had learnt during my MPharm degree was applied daily in the working world, and each day presented new challenges to learn from. I was first placed on the healthcare counter to gain a true understanding on how we can improve the health of our patients when treating minor ailments and making product recommendations. After this, I was placed in the dispensary where I learnt its many processes, such as Dispensing Support Pharmacy – an exciting innovation aiming to reduce the time Pharmacists spend on repeat prescriptions by using an automated dispensing hub. I then had the opportunity to focus my learning wherever I wanted. I have an interest in Care Services, so I was involved in the daily tasks of dispensing prescriptions for the care settings in our area.
The support network I had as a Trainee Pharmacist was great; there were regular meetings with my supervisor and line manager, however, this support extended beyond my store as I also had a Healthcare Academy Trainer (HAT) who focused on giving me the best possible start at Boots. My HAT provided support in many ways, one of which was delivering regular training days to go over key content with fellow Trainee Pharmacists. The purpose of these days was to develop our knowledge gained from the year, as well as our studies, to best prepare us for the GPhC exam and our future as a Pharmacist. Without these, I would not be the confident Pharmacist I am today!
With pharmacy placed on the nation's frontline in healthcare, there is an increased demand for our services and one of the highlights in my training year was taking the lead on conducting audits to ensure that patients are receiving optimal treatment with the medication that they are taking. I also organised a campaign on mental health where we went out to Coventry to explore public perceptions of mental health, raise awareness and fight the stigma associated with experiencing mental health difficulties. As part of the campaign, we collected anonymous data which showed that we had great success in raising awareness and defeating stigmas. Knowing we had this impact was a proud achievement of mine!
After such an important training year, I passed the first ever online GPhC exam! This was a big milestone in my life as there were many years of hard work and studying behind it. I am forever grateful for the support that Boots had given me to achieve this dream; placing me with excellent colleagues, a manager that cares about your progress and a HAT who supports your goals.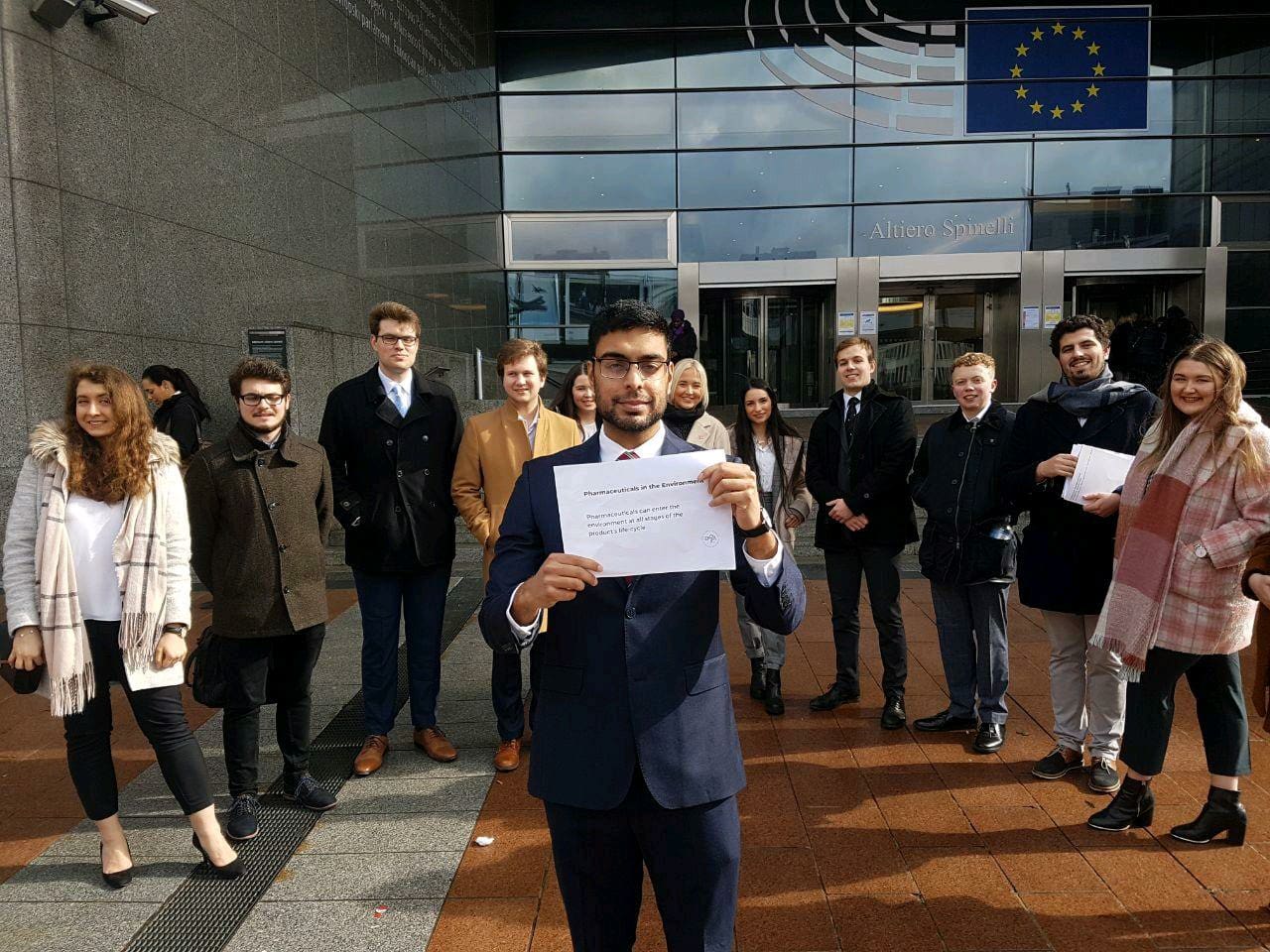 Qualified Pharmacist
I began as a Relief Pharmacist across Worcestershire and Cheltenham where I had exposure to many types of stores, with different patient demographics and varying pharmacy service requirements. Boots provided the relevant training for a variety of services offered in store; one of my proudest moments was being involved in the national influenza vaccination service.
My training year prepared me well for the life of a Pharmacist, as many of the situations that I was exposed to and the case studies in the training days allowed me to develop my decision making in many areas. The main difference in being a qualified Pharmacist as opposed to a Trainee Pharmacist is that you are responsible for the activities that occur in the pharmacy. Many Trainees may find this prospect daunting, but the Boots Trainee Pharmacist Programme really prepares you for the first day in practice and helps build confident Pharmacists of the future.
I loved working in store alongside great team members in the dispensary and, as a Relief Pharmacist it was rewarding to work in different stores, building a rapport with people from many backgrounds and making a difference to lives across many areas.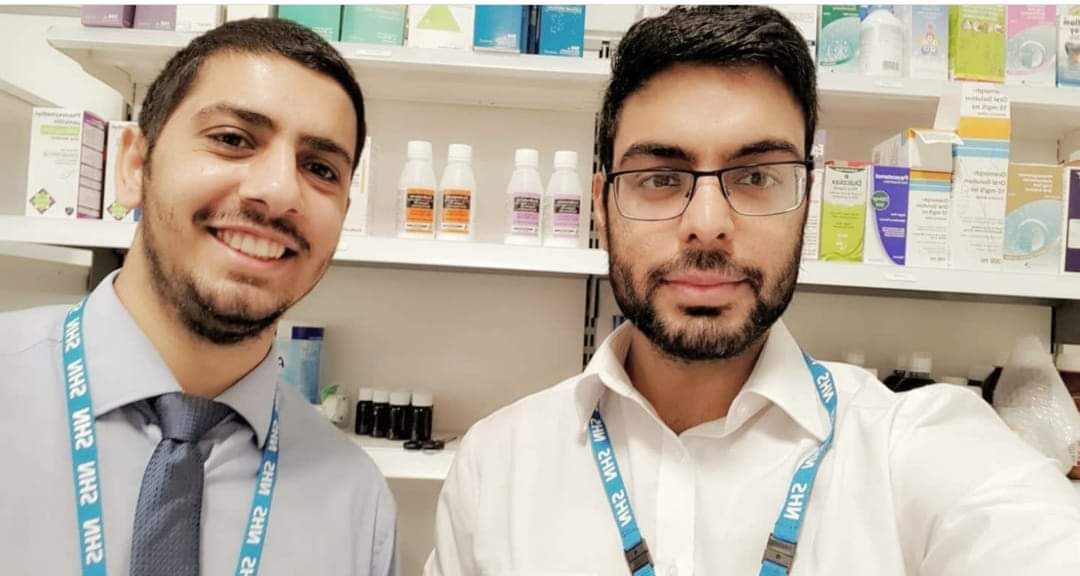 Pharmacy Learning and Development Designer
Following a successful year as a Relief Pharmacist, I was proud to become a Pharmacy Learning and Development Designer at our Nottingham Support Office. In this role, I work alongside a brilliant team to deliver high quality training programmes for over 25,000 pharmacy and healthcare team members to support their development and career aspirations as we strive to deliver excellent patient-centred care in all our stores.
One of the main projects that I am working on is the Pharmacist Induction Programme. This is designed to give Pharmacists the best start possible and guides them through the induction period when beginning with Boots. It is a fun piece of work to do, as it involves networking with many stakeholders across the business to understand the needs of each specialist area within pharmacy. I enjoy the variety of the work and being able to build a strong network with so many different people, both internally and externally.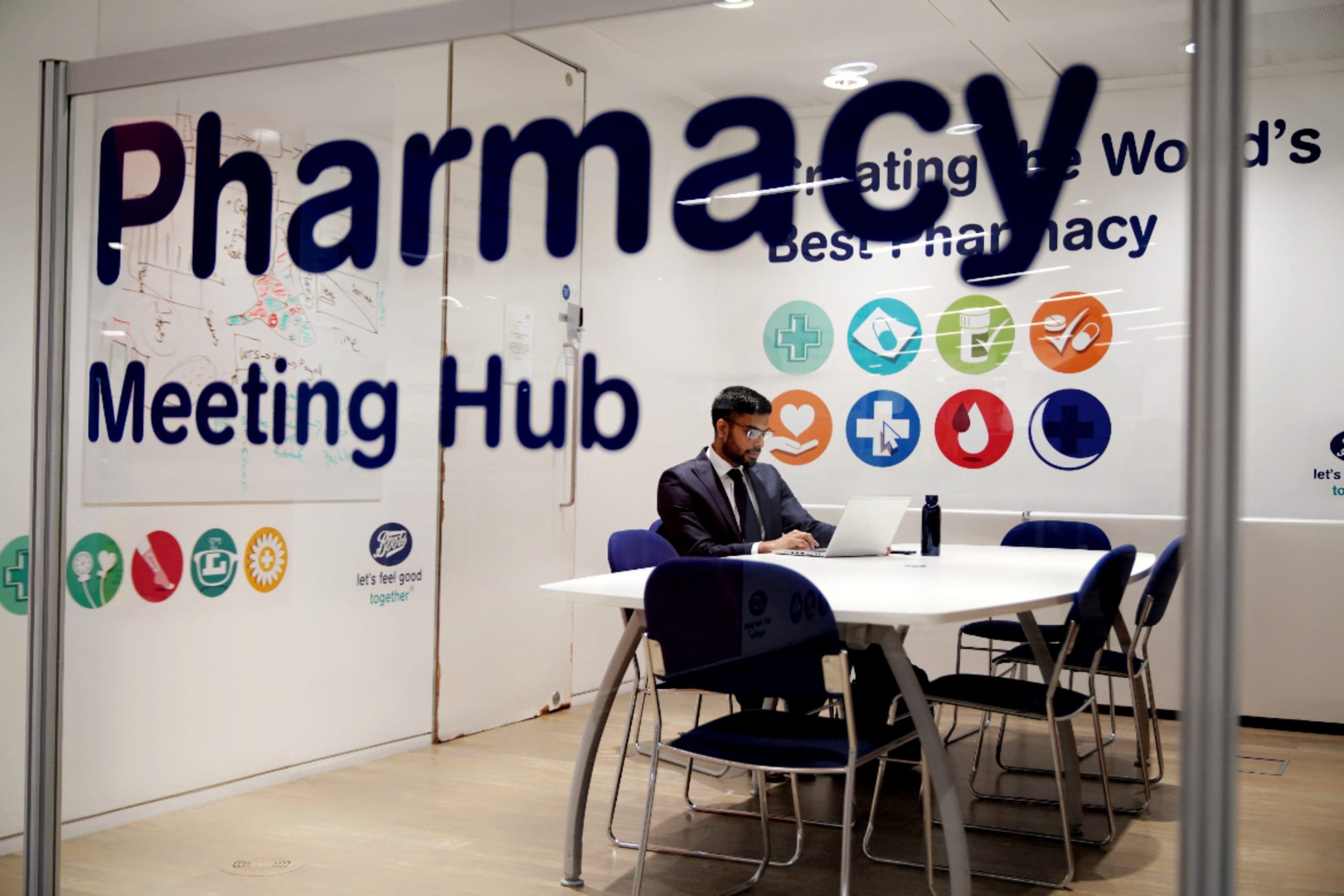 Race, Ethnicity and Cultural Heritage (REACH) Business Resource Group
Business Resource Groups at Boots bring employees together in the workplace based on shared characteristics, interests or life experiences. I joined the REACH Business Resource Group and recently became their Events Lead because I am committed to having a truly diverse and inclusive culture in everything we do. I work alongside an amazing team coming from many areas of our business to implement brilliant events over the year that celebrate the diverse backgrounds we all come from and raise awareness around important cultural topics of today. Given that my role as a Pharmacy Learning and Development Designer is crucial to ensuring our business adopts inclusive, representative and accessible design practices, I love developing my skills to uphold our Diversity, Equity and Inclusion principles.

Would you recommend Boots to others?
In my journey at Boots, I have met fantastic people who have helped me develop as a Pharmacist; each sharing knowledge in their own unique way. From this experience, I know that Boots is the best environment for someone to grow in community pharmacy and become a leader of the future. It is an exciting time to be in healthcare, as the role of Pharmacist is developing to run more clinical services, with the scope of opportunity widening for us, as well as our dispensary teams to do so much more to meet the healthcare needs of the public.
I would recommend joining Boots because of the opportunity that exists in developing yourself within the company. A pharmacy degree gives you so many transferable skills that you can utilise in many roles, which is why I am in a Support Office role today. The opportunity is always there, but it is up to you to take that leap of faith.
If you have any questions about a Pharmacist role with us, click here to speak to our in-house recruitment team on live chat.
Back to top