Back to our stories
Our Legendary Leaders: Shirley Walker, Area Manager
When you are exceeding expectations of your role, you can have a good conversation with your line manager about progressing into leadership roles.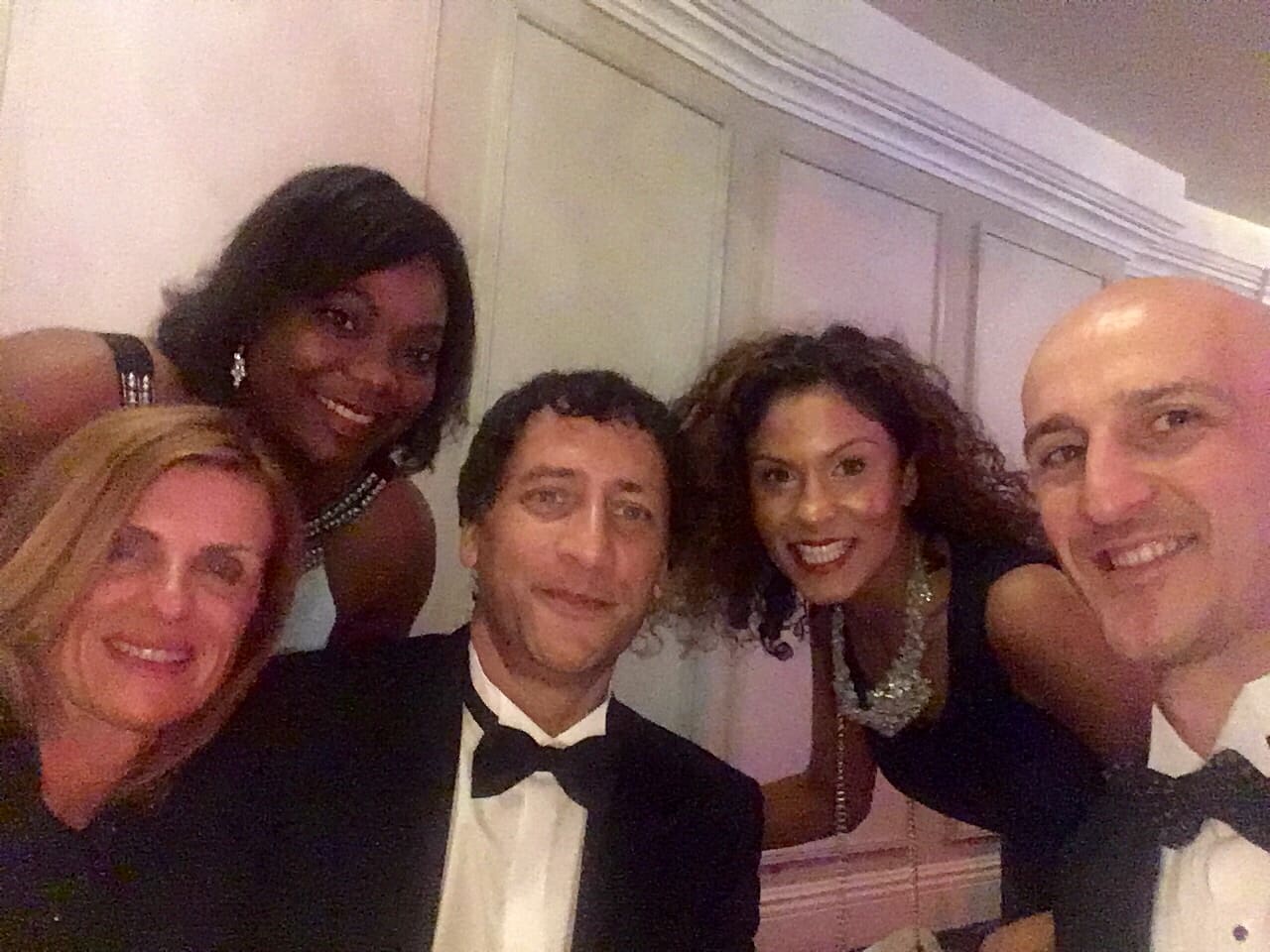 Meet Shirley, an Area Manager in London. Shirley has a huge depth of experience from her 20 years at Boots. Read about her inspiring journey and what advice she would give to anyone looking to progress into a leadership role. 
Tell us about your career so far with Boots
I have worked at Boots for 20 years, joining as a summer placement student in Brighton during my degree. I went on to complete all three summer placement programmes and Pre-registration programme with Boots. I also kept a weekend part-time job during term-time. It was always my ambition to work for the biggest Pharmacy chain in the country. 
I have had roles in Store Management in all store formats from local pharmacies to our large retail stores in London.  
I have also carried out Support Office roles in Nottingham as an Assistant Development Manager, as well as a Business Development Manager with the most gratifying project being the creation of the Bromley Anticoagulation service. I also worked in our External Partnerships team as a Healthcare Partnership Manager (HPM) and negotiated contracts with various commissioners including NHS Trusts and Clinical Commissioning Groups (CCGs). This role and others helped me to contribute as a Company Chemists Association (CCA) member of the Bromley Bexley and Greenwich Local Pharmaceutical Committee (BBG LPC) which I have been a member of for over a decade. 
Having completed both a Postgraduate Clinical Diploma and an Independent Prescribing course sponsored by Boots, I have had the privilege of launching and leading as Anticoagulation Service Manager in the Bromley/Croydon/Sutton Anticoagulation Services. This was an enhanced clinical management role which enabled me to use my skills as an Independent Prescriber to manage patients with Atrial Fibrillation. I have supported patients as a Macmillan Information Pharmacist too.
I have also worked as a Pharmacy Support Manager (previously Pharmacy Operations and Governance Manager) which is a field-based role in Eastern England supporting 70 branches in Essex. 
What is your current role?
I am now currently the Area Manager of Romford and Ilford in London, which is an area with a high dispensing items business as well as care services, a Medisure hub and a large population of Pharmacists. As an Area Manager, I get to do what I love, which is Pharmacy, looking after my people and giving great care to my customers and patients. 
What has made staying with Boots so easy?
I have always wanted to experience a breadth of roles in my career ranging from management to field based, head office based, clinical and senior management and I have been able to do all of this with Boots. I have been given several opportunities to nurture and develop my capabilities over the years. 
Why were you interested in Store Management?
During the time that I was an undergraduate working for Boots, I was always in awe of how the Store Manager would have overall accountability of their store; looking after their colleagues, giving great care to their customers while also working behind the scenes ensuring compliance to legal and health and safety requirements, adhering to pharmacy governance principles and ensuring operational effectiveness in both retail and pharmacy.  
Therefore, when I was asked to enrol on a fast-track Management Step Up Programme (FMSP) immediately after my Pre-registration Programme, I was thrilled to oblige. 
What keeps you motivated?
I grew up in a Pharmacy household. Both of my parents are Pharmacists. I have a real passion for Pharmacy but not as I knew it in the past. I believe Pharmacists now have a much more enhanced clinical role which enables us to provide end to end care for the patients we look after. My motivation is to contribute to that message that Pharmacists can do so much more. For this reason, I continue to sit on my LPC so many years on. 
I am also motivated by supporting others to progress in their career. I have been a Pre-registration tutor on numerous occasions, as well as a mentor for several colleagues over the years. I participated in a Chemist and Druggist career event and also supported with undergraduate engagement events. It is so gratifying to see how my career to date paves the way for other up and coming Pharmacists to follow their ambition. 
What are you most proud of achieving in your career?
Although I have had many great achievements, the first day I wrote an anticoagulant prescription for an atrial fibrillation patient in a Boots consultation room will remain my proudest moment. This Bromley Anticoagulation service was shortlisted as finalist by the Health Services Journal (HSJ) Value in Healthcare Awards under the "Community Health Service Redesign" category.  
What advice would you give to someone looking to progress into leadership roles?
My advice is to take pride in the work you do and excel in whatever your role entails. You must always have a personal development plan so that you know what you are working towards. When you are exceeding expectations of your role, you can have a good conversation with your line manager about progressing into leadership roles. 
What's next for you? 
I would love to have a more senior and more strategic role in Boots and to be involved in shaping the future of Community Pharmacy to improve the standing of community pharmacists in the broader NHS agenda. I have so much more to give!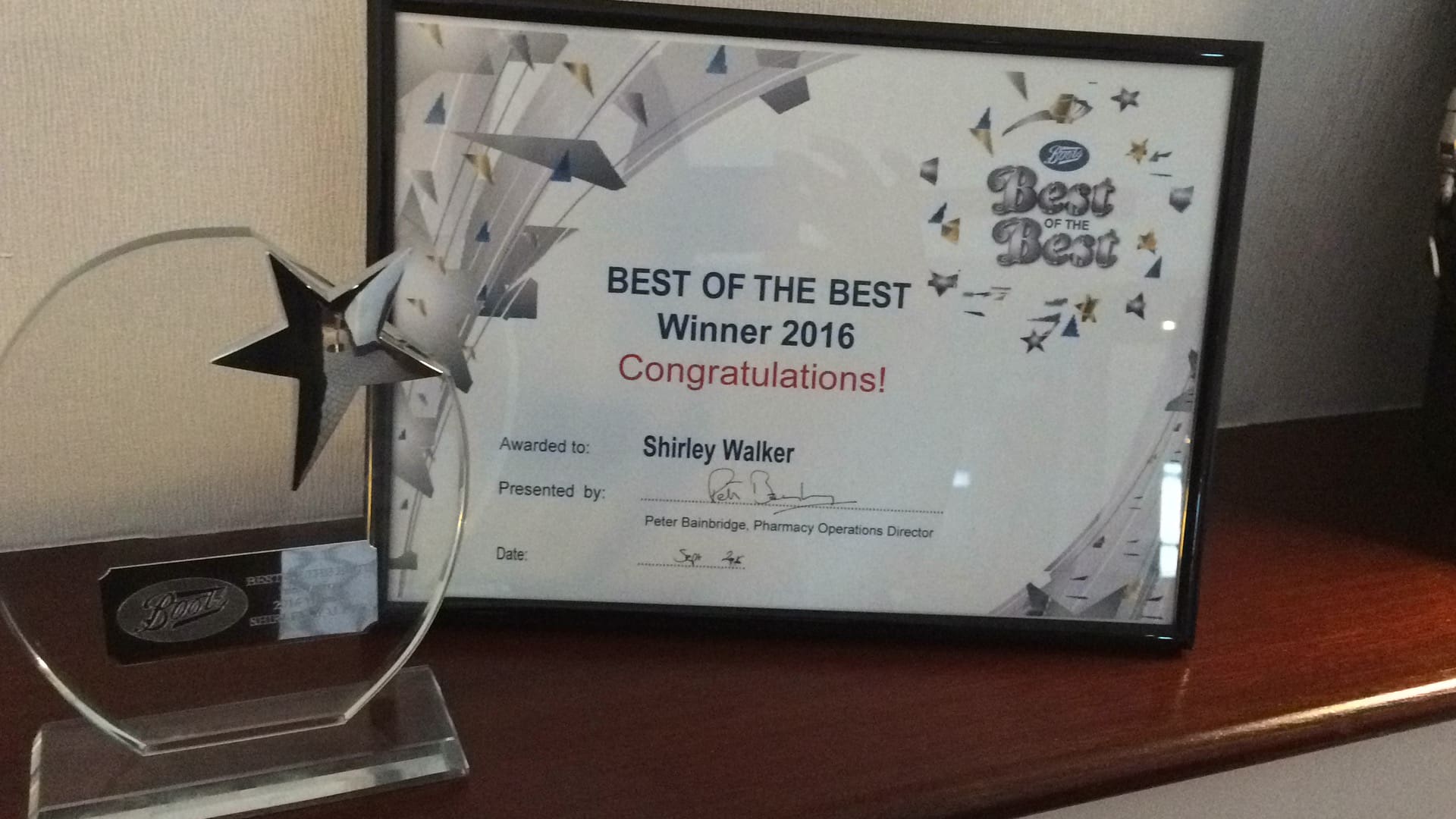 If you have any questions about a Pharmacist role with us, click here to speak to our in-house recruitment team on live chat.
Back to top