Back to our stories
Our Legendary Leaders: Sachin Patel, Senior Ethical Commercial Manager
Do not be afraid to have aspirations. It doesn't matter if you can't see someone that looks like you where you want to be… You can be the first and be the inspiration for others.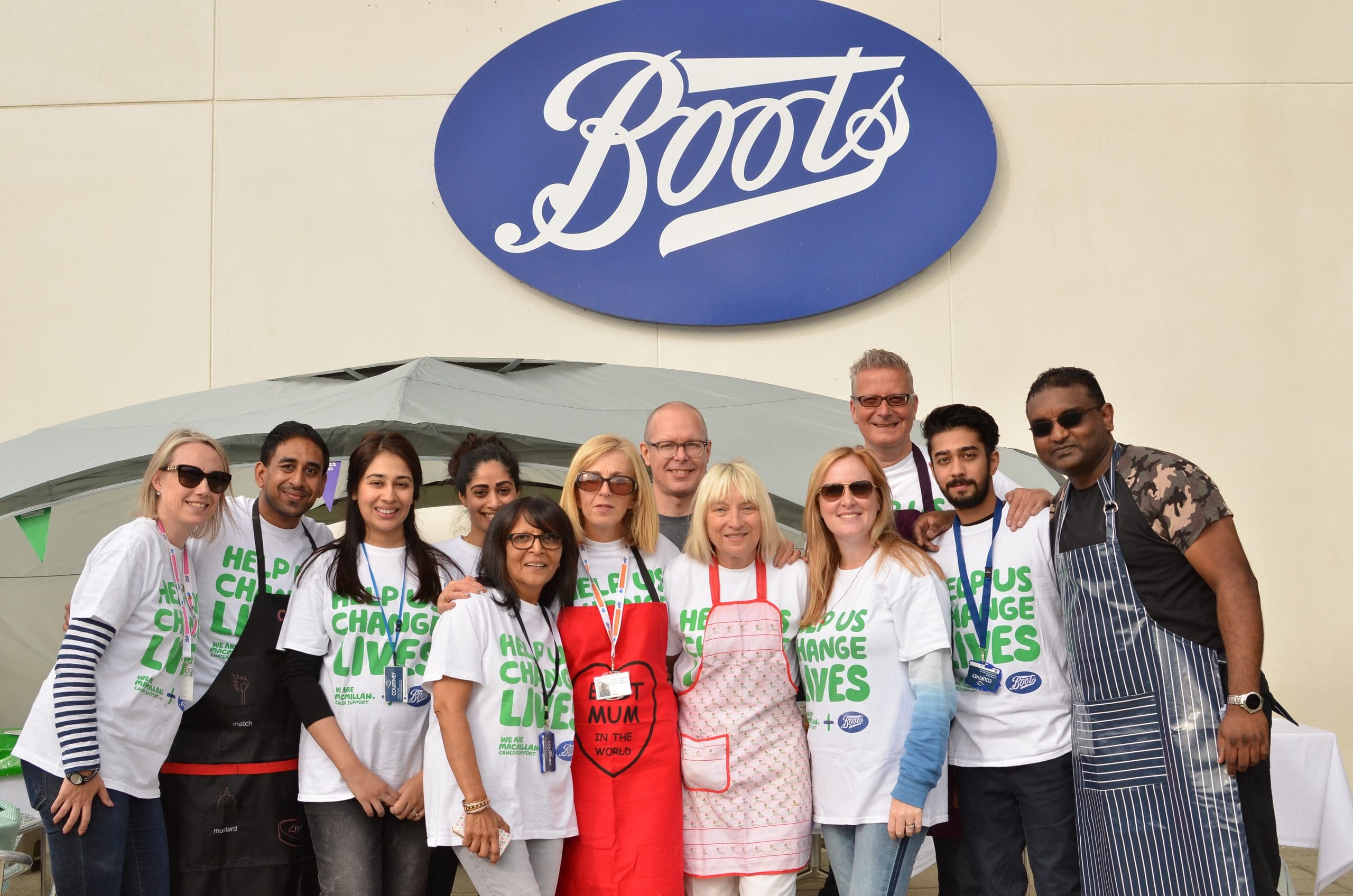 We hear a lot about colleagues who have been with the business for many years and Sachin is a great example of this. Starting in 1996 with work experience, he is now our Senior Ethical Commercial Manager based in our Weybridge Office. In this blog, Sachin shares his career journey, achievements and advice on how you can progress your career.
How has your career progressed at Boots?
I have been with Boots for over 20 years, starting with work experience, I then completed the Pharmacy Summer Placement and Pre-registration Pharmacist year to become a Qualified Pharmacist in 2004. From there, I moved to Pharmacy and Store Management before taking roles within Support Office in 2008. I am now the Senior Ethical Commercial Development Manager and part of the BAME BRG Leadership Team.
I have had the opportunity to develop myself in lots of different ways. For example, I undertook a postgraduate diploma in Primary Care and Community Pharmacy whilst working full time as a Store Manager and Group Pharmacy Manager, before moving into an Area Pharmacy Management role at the time of the merger with Alliance UniChem. I then used my post-grad diploma to move into the Support Office where I started as a Pharmacy Services Development Manager. During this time, I was also a representative for the Company Chemists Association (CCA) at the Berkshire Local Pharmaceutical Committee (LPC) for nine years and I supported Pre-reg training days which allowed me to share my journey with Pharmacists at the start of their career, showing them that they had so many options to explore within Boots. After receiving media training, I've been able to speak with the media about pharmacy services launches such as the Cervical Cancer Vaccination service, which was a different experience!
Tell us about a career highlight or achievement?
Stepping out of my comfort zone and joining the Race At Work panel has to be a career highlight. Having recently joined the BAME BRG (Business Resource Group) and with the sense of belonging, I volunteered to be a part of the panel. I felt comfortable to express my opinions and to share my experiences as I knew I would be heard. Following the event, I learnt that the business was going to introduce a 'zero tolerance to abuse' policy from customers in our stores. Colleagues shared with me that I inspired them to speak up and share their experiences too. I am now the Weybridge Site Lead for the BAME BRG and truly believe that embracing our differences can be our greatest strength, enabling our diverse workplace to thrive.
What other activities are you involved in outside of your day-to-day role?
I am part of the Wellbeing team for Ethical Commercial & Pharma Partnerships – providing the team with well-being initiatives. I have also led fundraising events (Macmillan & Children In Need) raising over £1,300.
How do you motivate and engage your team?
In every team I have worked in, I have always taken time to get to know everyone in the team regardless of levels or direct involvement in my day-to-day work. I think it's important to build strong relationships with all my colleagues, based on trust and respect. Creating an environment that is inclusive where we can bring our true selves to work every day, brings the best out in each other and allowing everyone to flourish.
I believe in leading by example, priding myself on the hunger and desire to achieve the best outcomes, whatever it takes. That includes supporting my colleagues to help them deliver their goals and objectives too.
What values and traits would you say are important to become a good leader?
The five that are most important traits I believe it takes to become a good leader are:
Honesty and integrity
Passion & resilience
Great communicator
Empowerment of others through delegation
Empathy & humility
What would your advice be to someone wanting to progress in their career?
Firstly, do not be afraid to have aspirations. It doesn't matter if you can't see someone that looks like you where you want to be… you can be the first and be the inspiration for others.
Always be open to new challenges, be okay with being uncomfortable, for that will bring out capabilities you were unaware of.
Find role models and mentors that can impart their wisdom.
And lastly, always re-evaluate what is important to you and don't worry if your career path takes longer than expected or you deviate from it… Just stay true to yourself.
Are you interested in seeing where you could take your career with Boots? Visit our pharmacy page, or find out more about our Nottingham Support Office.
Back to top