Back to our stories
Supporting Boots COVID-19 Testing for NHS Workers – Mike's Experience
I'm proud to be able to support our front line workers as we navigate these unprecedented times… We're all in this together.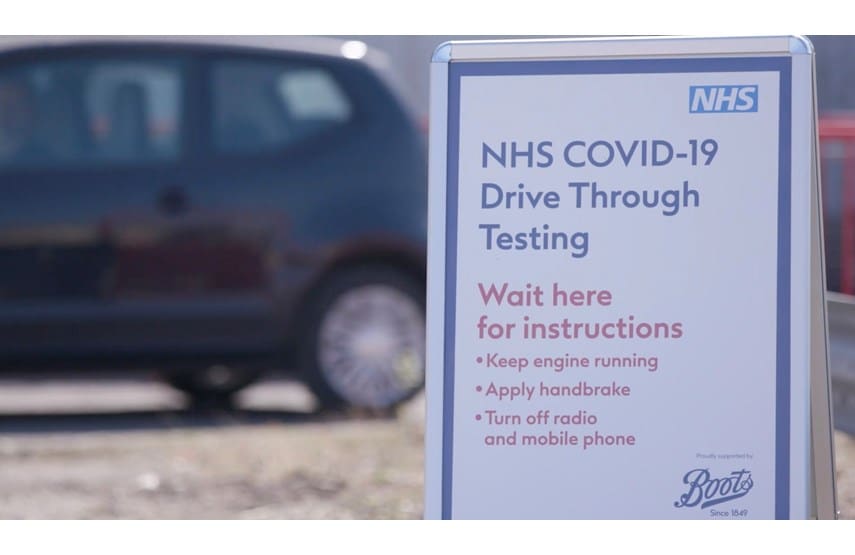 I'm Mike and I work in the Professional Programmes recruitment team for Boots Opticians, recruiting our future Optometrists.
When the announcement was made that Boots is supporting the NHS with COVID-19 testing and the business asked for colleagues to step forwards and be the first testers, it was something I absolutely wanted to do to help get frontline staff, who are in isolation, back to work.
Here's my experience of my first few days as a COVID-19 Tester at the Boots Nottingham site.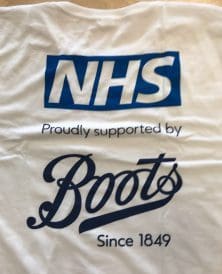 Day One:
I must admit, I was a little nervous about what to expect going in to today's training, but when I arrived there were people from across the whole Boots organisation who had been testing NHS staff for a number of days and put all us new recruits at ease.
I started my training with Dan (Boots Opticians Optical Consultant) and Kirsty (No7 Business Manager) led by Clare, one of our Healthcare Academy Trainers who is normally responsible for training our Pharmacists. She made sure we were trained to a high standard, with the right personal protective equipment (PPE) and were confident in conducting the tests. The training really helped to see how this feels for the NHS colleagues coming to see us and it's amazing to think that this simple test can have such a massive impact on fighting the virus.
The idea is that if you're an NHS worker, and are currently in isolation with symptoms, the test can determine if it is COVID-19, or if not, once you are well again, you would be okay to return to work without needing to continue to self-isolate.
By the afternoon we were ready to go and do our first tests alongside Boots Opticians colleagues from our Nottingham Victoria Centre and Castle Boulevard stores. The Nottingham testing centre consists of five drive through lanes, each of which is manned by two testers. We have two teams on alternating shifts to enable us to test 7 days a week.
The whole process is continually evolving and improving, with a debrief session at the end of each shift to give feedback to our logistical partners. It feels great that we have the opportunity to make an impact not only by providing the testing but to also feedback on the operation as a whole.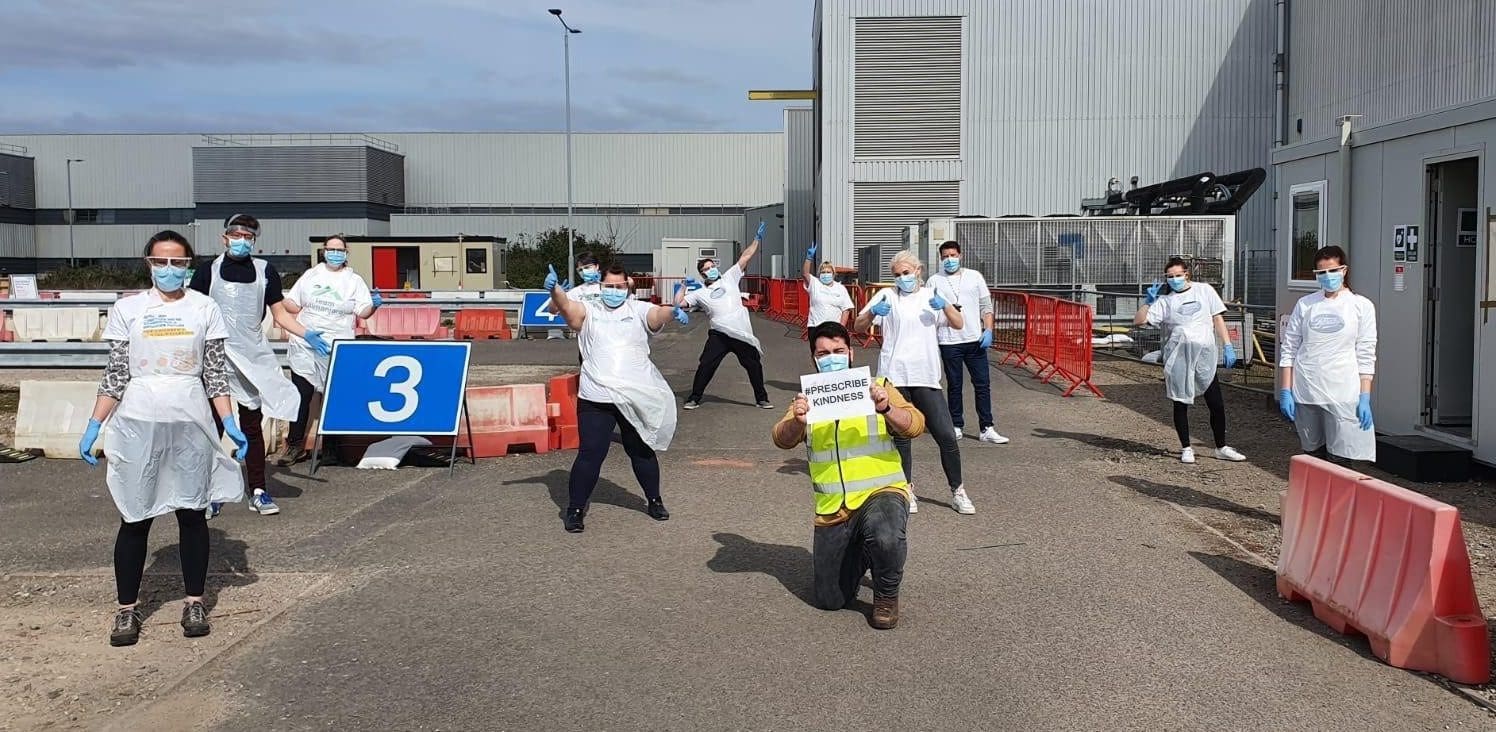 Day Two:
On my second day I was testing with Morag, Head of Corporate Social Responsibility for Boots UK.
The test process is quite complex as we need to follow strict procedures to ensure that everyone is safe and that there is no cross contamination. We worked well together, checking each other's PPE and alternating the testing of patients driving through.
Morag was proud to tell me about the launch of a great initiative with The Hygiene Bank and Fareshare to donate products to NHS Frontline workers through Hospital Trusts and to charities across the UK to ensure vulnerable people in need are supported during this crisis. Something she said that really struck me was, "this virus does not discriminate but it's impact will not be equal", so it's really great that Boots is able to support those who don't have access to essential toiletries items, and to be able to support NHS Workers.
Over the course of the day we tested doctors, nurses, paramedics and a whole host of NHS staff. It was incredibly humbling for them to thank us for the work we are doing to help… We all agree here that it's the least we can do!
It's hard to think that this whole operation was developed and brought to life in only 10 days and I think this is testament to what our business, the Government and NHS can do when we are faced with such a crisis. I'm proud to be able to support our front line workers as we navigate these unprecedented times… We're all in this together.
#PrescribeKindness
Would you like to join us to help support communities? Click here to search and apply for roles near you.
Back to top