Back to our stories
48 Years at Boots UK – Celebrating World Pharmacists Day 2021
Over my career I can say I have saved the lives of patients - that's what I get out of bed for in the morning.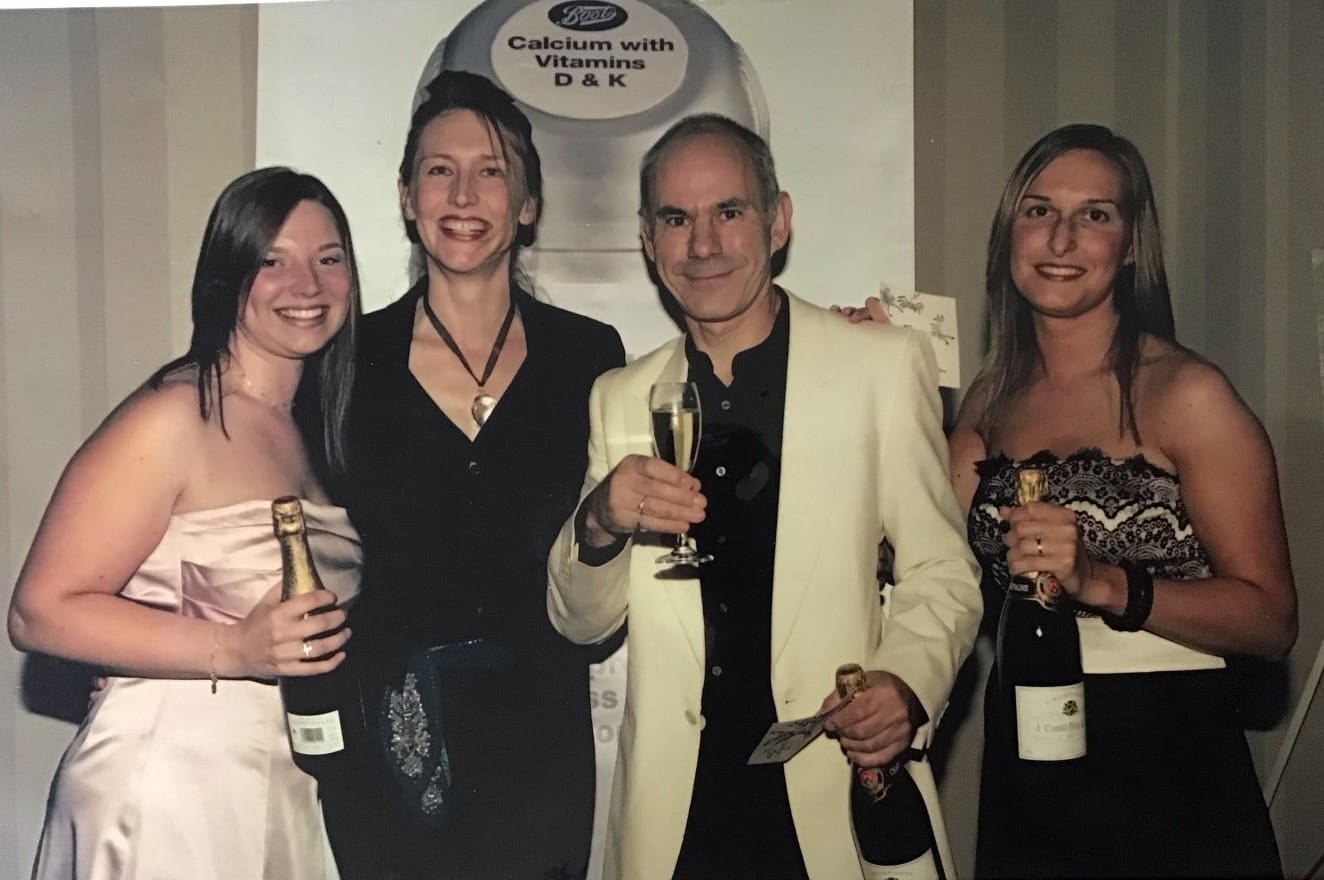 Meet Jon, one of our incredible Relief Pharmacists at Boots UK, who started his career with us in 1972. Get ready to take a trip down memory lane with some photographs from Jon's 48 years in Pharmacy to celebrate World Pharmacists Day 2021.
48 Years in Pharmacy
I have worked at Boots for about 48 years both in Store Management roles and, more recently, after retirement (which lasted for about ten minutes) as a part-time Pharmacist, averaging about two to three days per week.
My Pharmacist Career at Boots UK
I first started working at Boots in around 1972 as a vocational student and went on to do my Pre-registration Pharmacist (Trainee Pharmacist) year in Leeds in 1974. Upon qualifying, I went onto a Relief Pharmacist role before securing my first management position as Pharmacy Manager in our Sheffield High Street store, where I met my future wife who was working there.
Since then, I have managed stores in Whitby, Melton Mowbray and Oakham, taking a short break from the latter to do some national training on vitamins which I put together myself and received an award from our CEO at the time, my second national award given to me by him.
The last store I managed was nominated for Store of the Year on four consecutive occasions, which was really rewarding for me and my team.
I'm now a Relief Pharmacist, covering sickness and helping my colleagues at various stores in my area.
I really value the feedback from my customers and patients on the help I am able to give them, and over my career I can say I have saved the lives of patients – that's what I get out of bed for in the morning.
My goals in life is to complete 50 years of service and become a member of the Boots 50 Year Club! I hear you get a gold-plated Zimmer frame… just kidding!
Here are a few photos of some of the many great memories I have from my Boots career: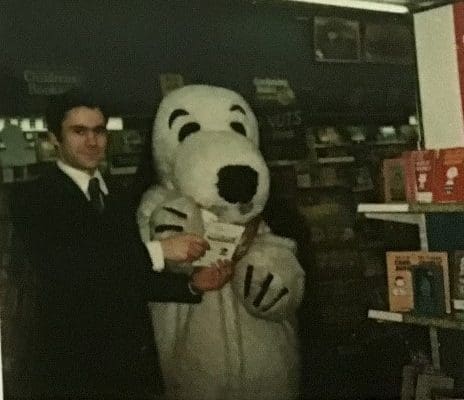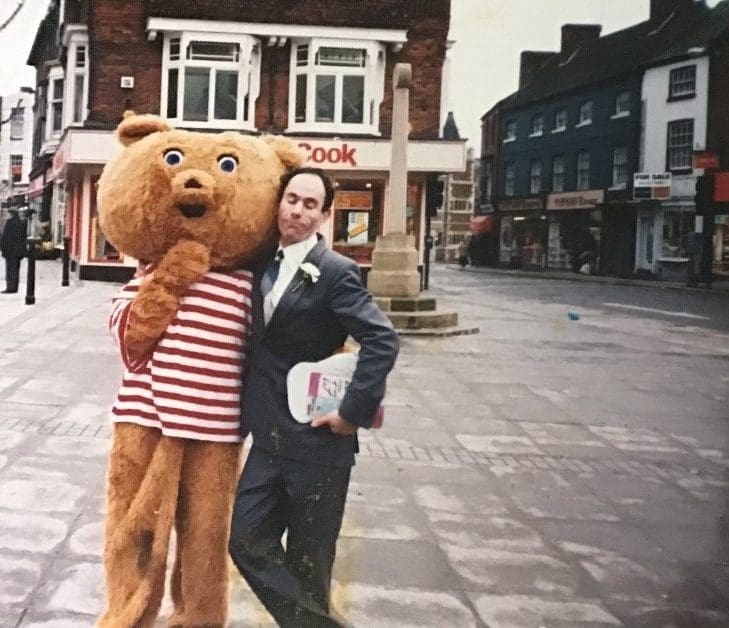 These photos are from fund raising events – I'm the person standing next to the costumed characters, although some say the resemblance to them is spooky. Here I am with Snoopy in 1978 in Sheffield and the bear in 1996 in Melton Mowbray.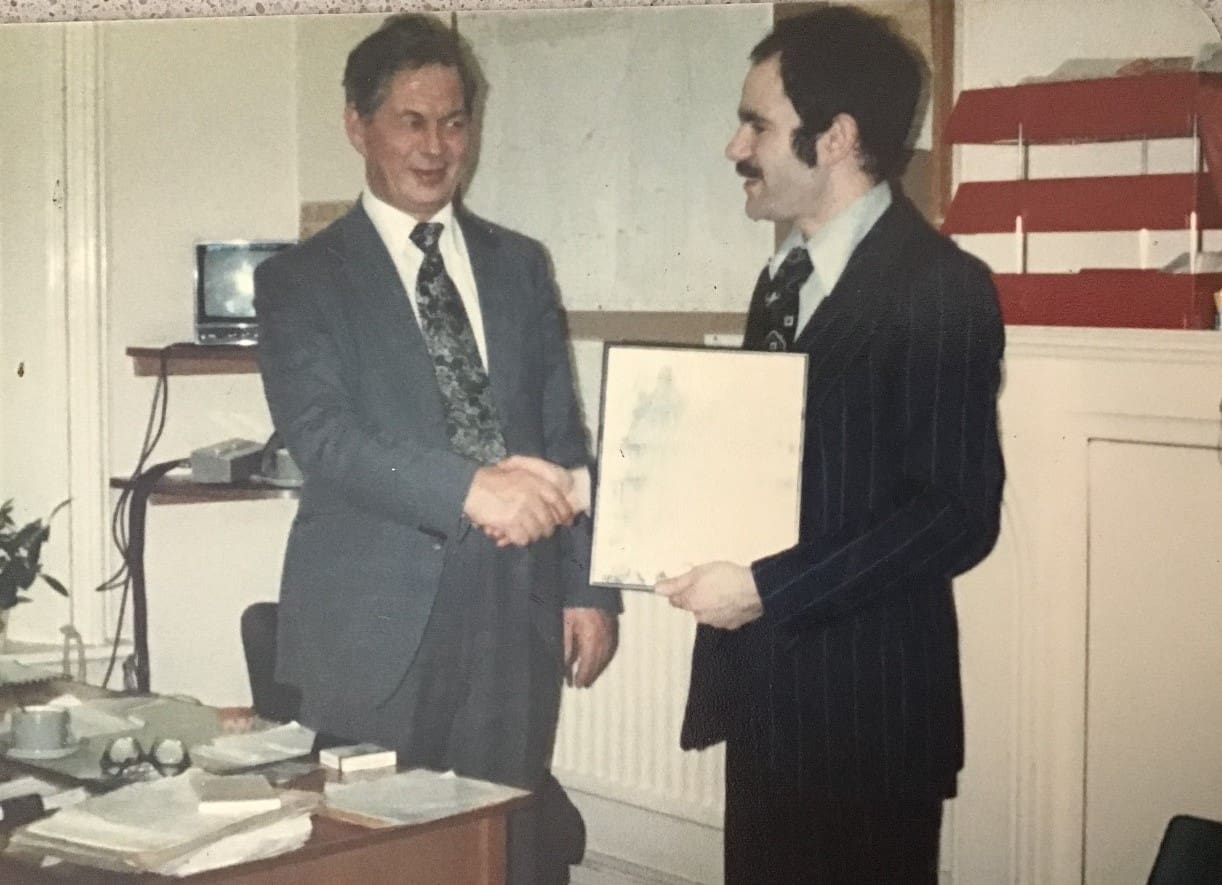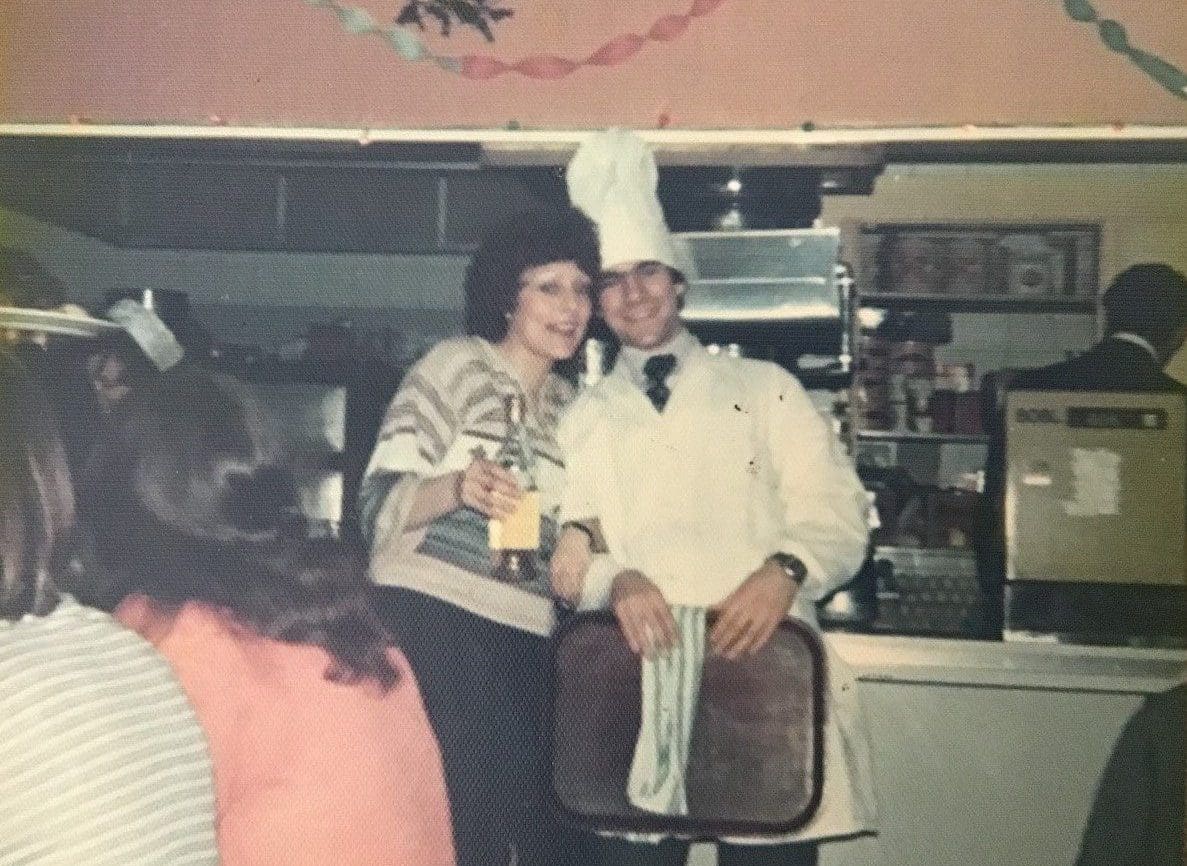 Both of these are from Sheffield around 1978-1979, receiving an award and serving Christmas lunch to the staff.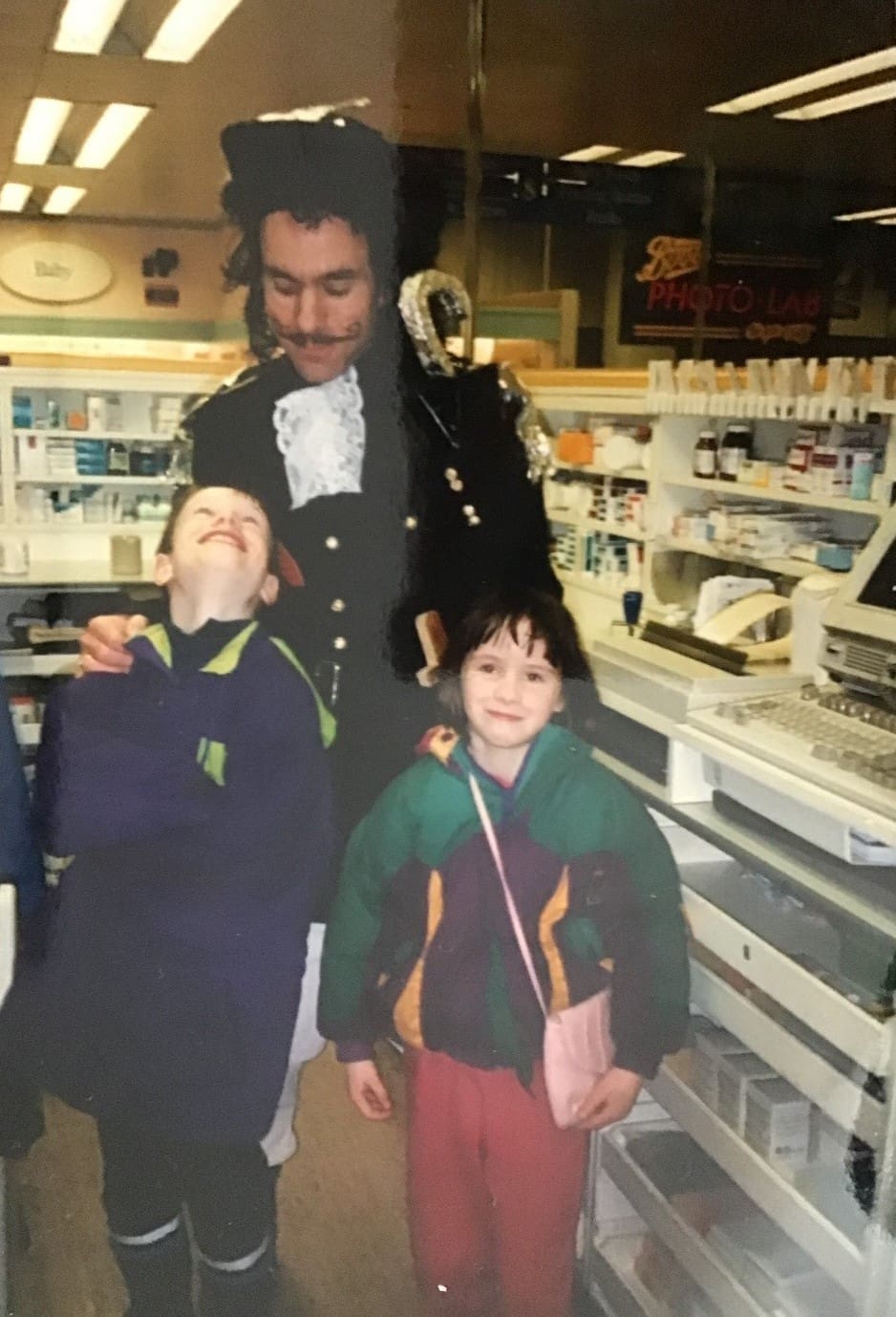 Late night Christmas shopping in Melton Mowbray about 1990 when we won the stores fancy dress competition!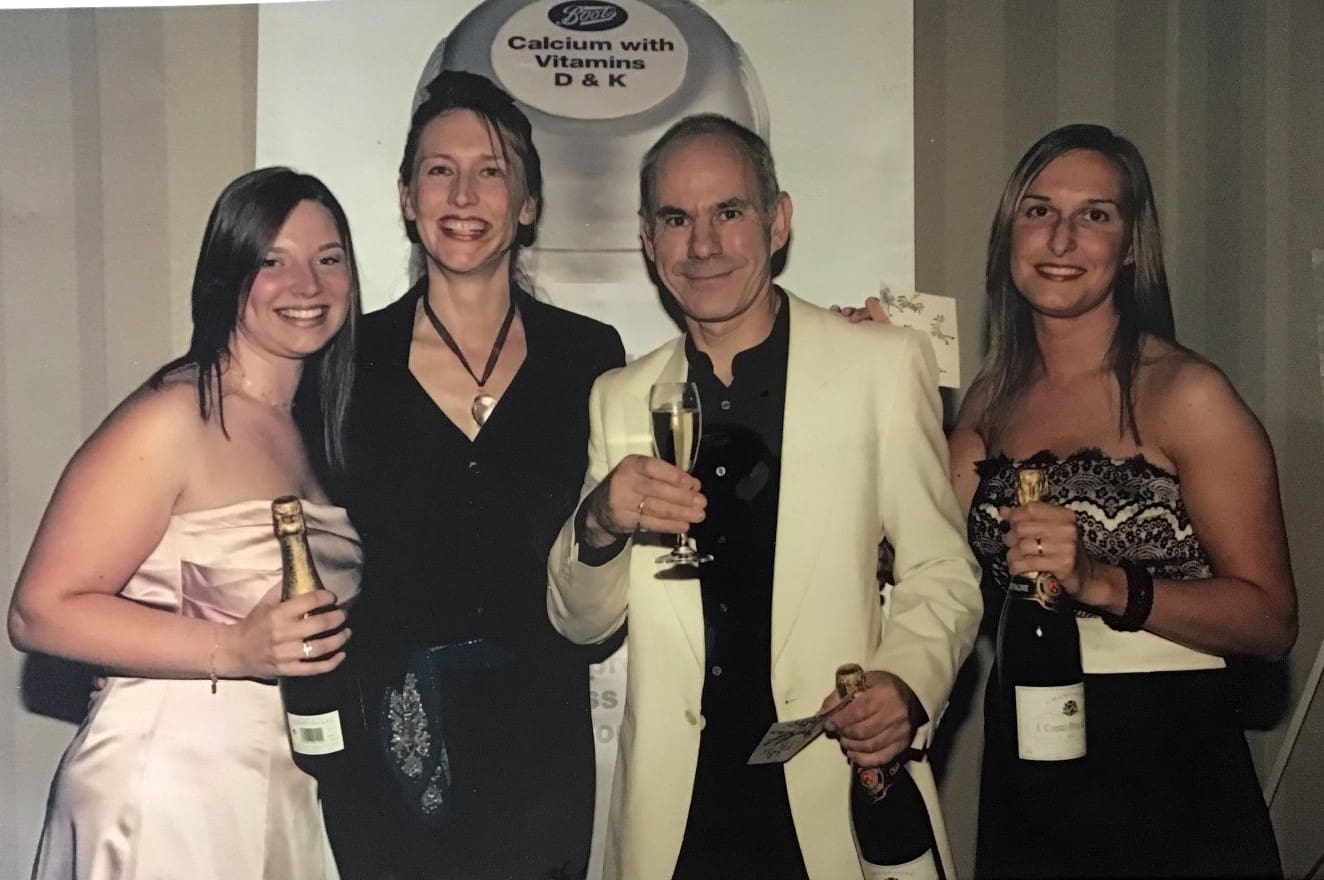 Here I am celebrating winning the Top 50 Stores Presentation for Healthcare with my team from the Nottingham Support Office in around 2007.
Here's me today, proudly showing off my two national awards presented to me at our conference by our CEO, two years in a row.
I'm still working hard at aged 68 and enjoying every minute of it!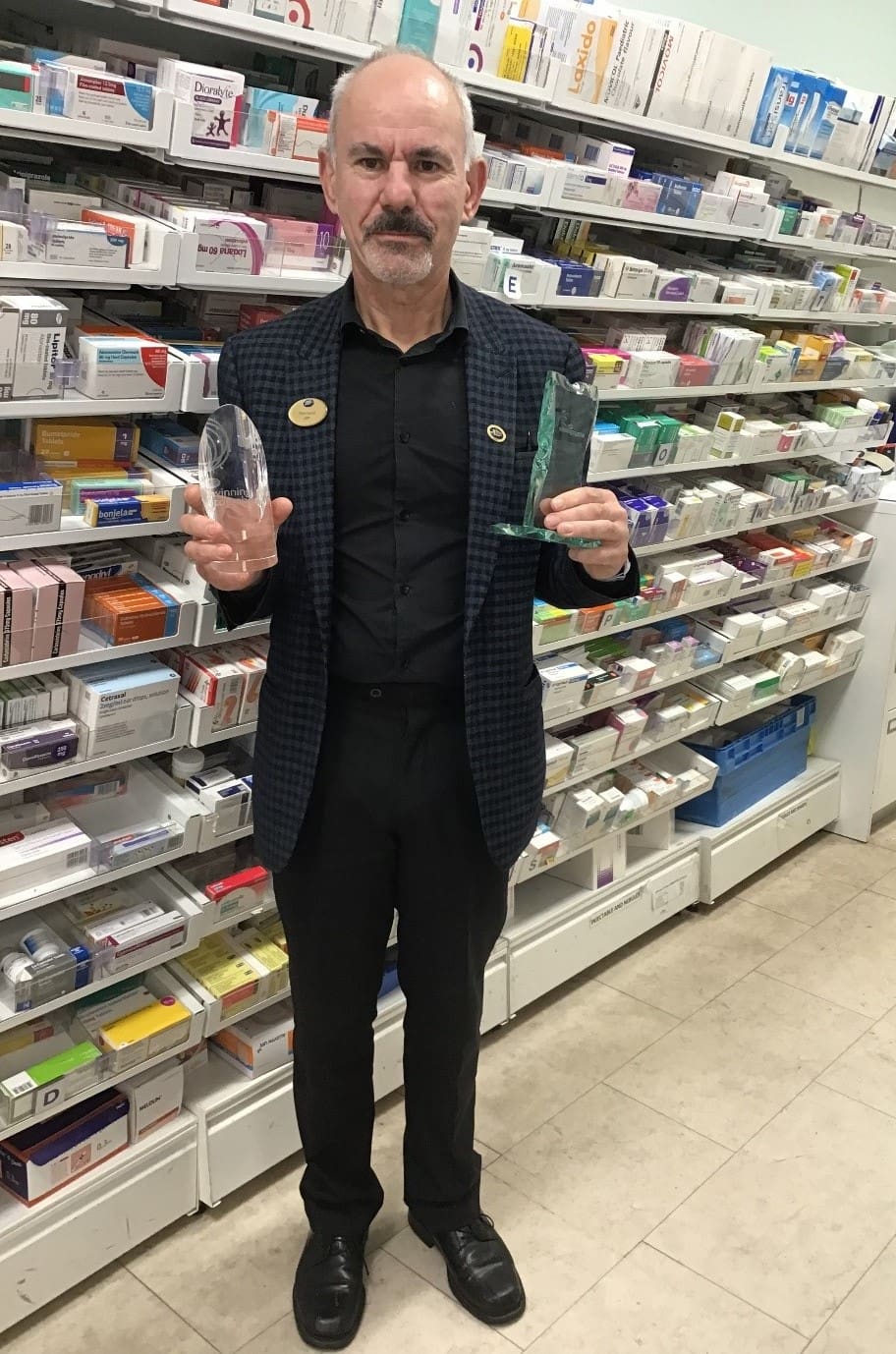 Happy World Pharmacists day everybody! #WPD2021
Are you interested in following in Jon's footsteps and would like a fulfilling career at Boots?
Whether you are looking for your first role in a Pharmacy or you're already a qualified Pharmacist, we have opportunities to suit your career requirements – click here to read more.
Back to top