Back to our stories
Educating others and flying the flag for people with disabilities in the workplace
I fully believe we are making a huge difference, not only by flying the flag for disabilities, but by educating people, challenging processes, and making sure everyone, no matter who you are, that you are included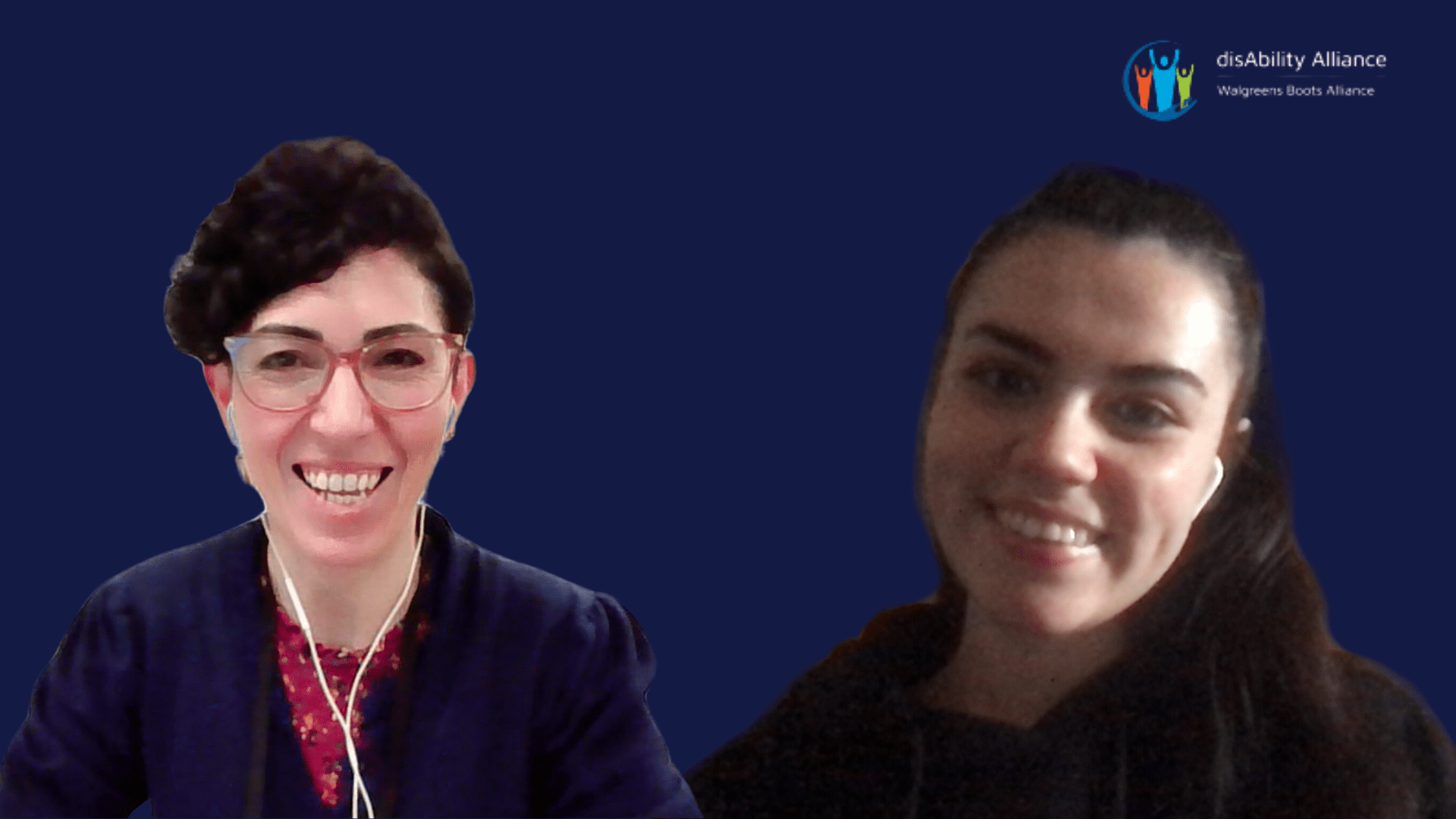 Tell us a bit about yourselves…
Rosa:
I joined Boots three years ago as a Continuous Improvement Manager in the Finance team and two years ago I was appointed to work for the UK Transformation & Change team in the same role.
Also, I have been a member of the disAbility Alliance Business Resource Group (BRG) for the past two years where the BRG leadership and myself have been working towards raising disability awareness and accessibility within the business.
Sam:
Hi, my name is Sam! I started my Boots journey back in 2019 as a Customer Service Advisor after graduating in Broadcast Journalism.
When I was in my second year at university, I discovered I had two learning disabilities, dyslexia and dyspraxia. From this moment, my goal was to make all my work easy to understand, bring my imagination to life and make every step I take as inclusive as possible.
I achieved my dream role at the start of this year when I joined the Internal Communications team. My amazing managers Beth and Emma have always allowed me to be creative and let me bring my ideas to life, even if they seem impossible at the time. I love giving a project its own identity and seeing it through from start to finish. I have been extremely lucky to have a wonderful work family who champion my disabilities and have made me feel included and valued.
What is the purpose of a Business Resource Group?
Sam:
At Boots, we have some incredible business resource groups, each representing different communities, backgrounds or initiatives. They are voluntary and help spread awareness and support the business' Diversity, Equity and Inclusion agenda. Not only does each BRG represent a community, but they help create a sense of belonging as we can meet people across the business and share stories, experiences, advice and educate others. Collectively we have the power to make change and our aim is to help enhance team members experience at work so they feel represented. I encourage everybody to join a BRG as it important to learn about the diverse workforce we have. You can meet so many people you may have not met in your day job or put yourself forward for an activity or session you may have never done before.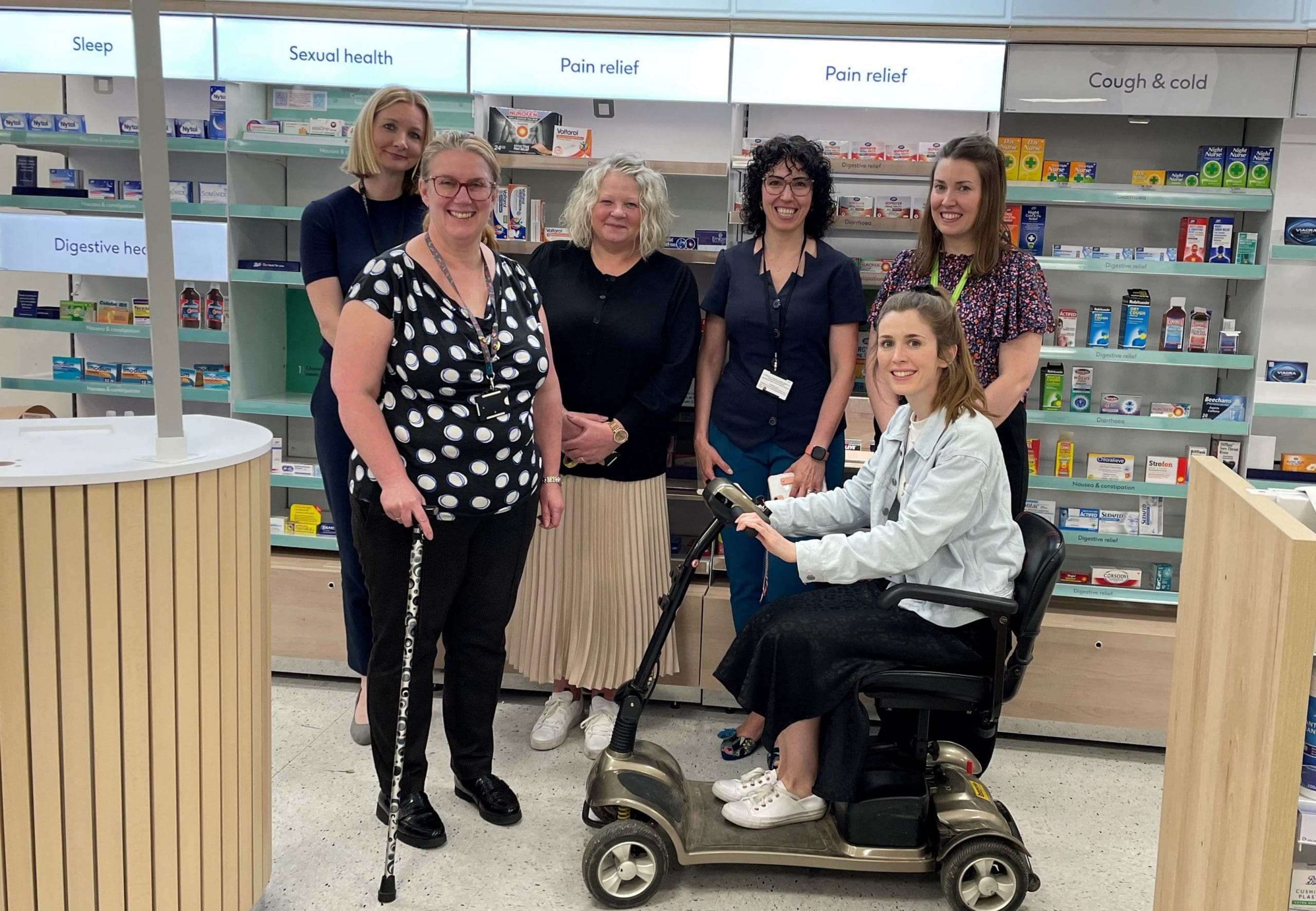 Why did you join the disAbility BRG?
Rosa:
I joined the BRG because of my little boy. I wanted to be able to create a work environment where he could one day thrive. Boots is a big organisation so we can try to lead by example within the retail industry. I am 100% positive that we are making a difference, we have accomplished so much in the last two years and I feel we have picked a great momentum.
Sam:
I was in the Customer Support Centre at the time and I felt like there was still a lot of misunderstanding surrounding disabilities and I wanted to take it upon myself to help educate people.  When I first discovered my disabilities at the age of 20, I couldn't believe I masked it for so many years. Most people assume dyslexia is that you can't read or write, however, my dyslexia means that my brain cannot process information straightaway and I have trouble understanding so I may need people to explain again. I had also never heard of dyspraxia until my diagnosis, there are still so many disabilities that people may not know about, so by joining the BRG, I could help provide a platform with other members to share their stories so we can help raise awareness and education.
I fully believe we are making a huge difference, not only by flying the flag for disabilities, but by educating people, challenging processes, and making sure everyone, no matter who you are, that you are included!
How does being part of the disAbility Alliance BRG make you feel and why?
Rosa:
It makes me feel empowered to change and make an impact in people's life for the better. It makes me feel confident in challenging the status quo and really trying to work with different people to make the business truly inclusive for our colleagues and our customers.
Sam:
The disAbility Alliance BRG is a family. We are not like any other family; we all have our superpowers which makes us unique. I love meeting our members and learning more about disabilities I may not know much about and educating myself, no matter what age we are there is still so much to learn. Overall, it makes me feel like I belong.
How are you supported in your day-to-day role?
Rosa:
The main support that I get is flexibility. I am a carer so flexibility means everything to me. This means that I am not restricted to core hours to deliver my job. I can build, move and shift things as needed this helps me to be the best I can be at work.
Sam:
I have been incredibly lucky to have managers who have taken the time to understand and listen to me regarding my disabilities and willing to educate themselves. They will always reassure me that no question is a silly question, repeat queries even if I don't understand them the first time and go above and beyond to make sure I have the adjustments I need.
To find out more about Diversity & Inclusion at Boots click here or search our current vacancies and join our team today.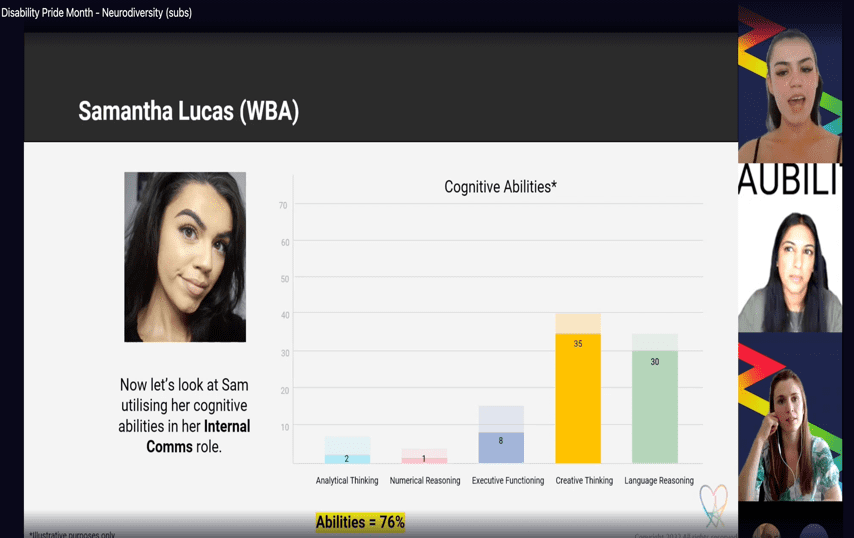 Back to top