Back to our stories
Life as a No7 Business Manager, championing diversity and my hidden disability – Charlotte's story
I think it is really important to have Business Resource Groups within the company to celebrate all our team member's differences and educate others within the business.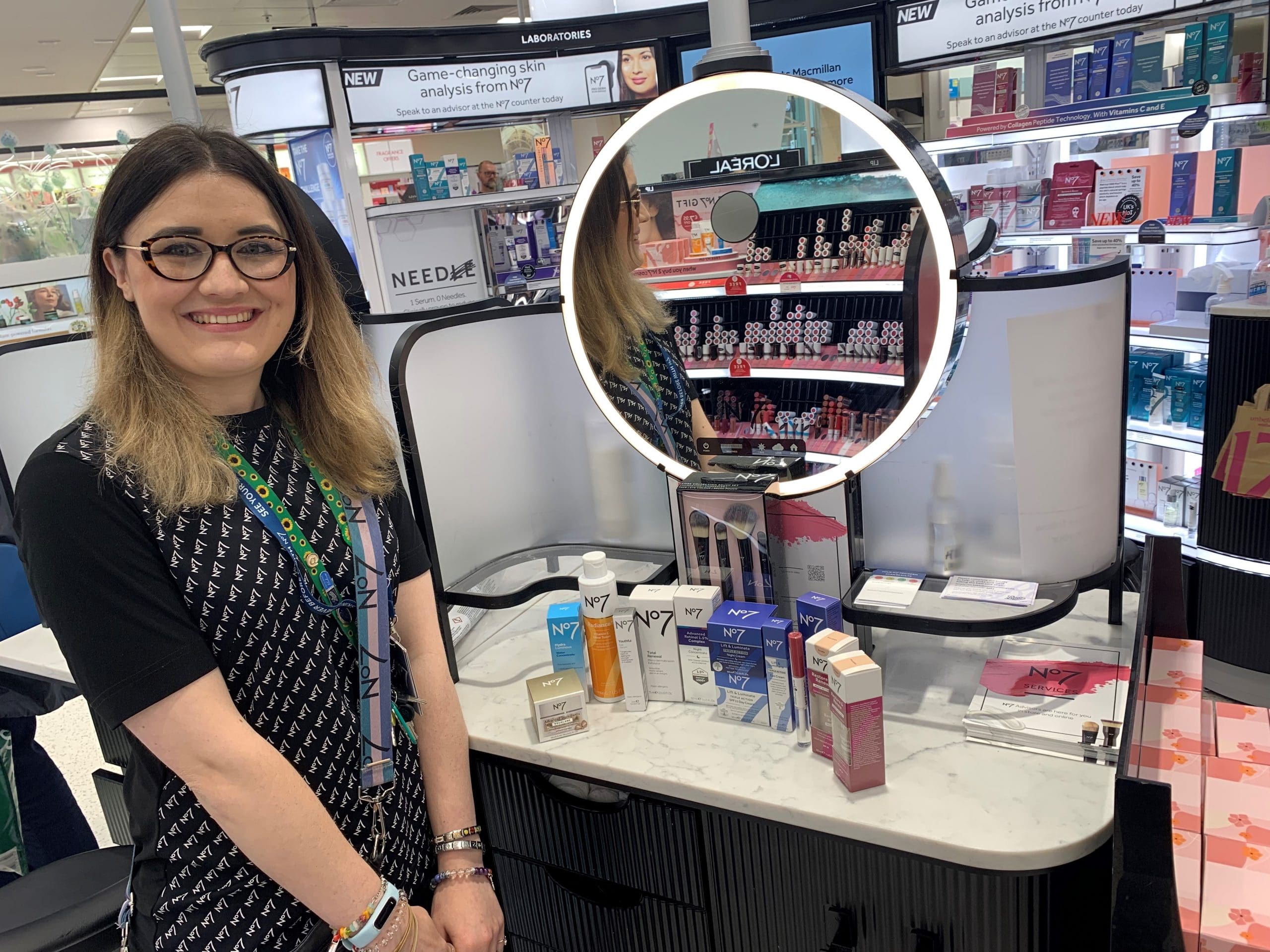 Hello, my name is Charlotte and I have worked at Boots for nine years. I started as a Trainee Healthcare Advisor when I was 21, after completing a degree in Drama and Applied Theatre in Education, having previously worked in retail since I was 16. Boots was local, had a great reputation and was second nature to me as it was in an industry I already had experience in. Looking back, I never thought I would still be here nine years later when I first started as I had no idea of the career progression opportunities, the many different areas of the business or the rich heritage of our company. If I had to describe my journey at Boots so far in three words, they would be: inspiring, exciting and versatile.
My favourite things about working at Boots are the community feel of every store I have worked in, the development opportunities, the disAbility Alliance Business Resource Group (BRG) and the lifelong friends I have made.
Your first roles in Pharmacy
I began my journey at Boots as a Trainee Healthcare Advisor, which was a fantastic stepping stone into the world of pharmacy. I got to learn about medications, gain a Healthcare qualification and support pharmacy team members as well as learn about the store's operations. I took ownership of my own counter and was supported throughout my learning journey by the store Pharmacist. Following this, I trained as a Dispenser which allowed me to gain in-depth understanding in the world of prescriptions. This was a very fast paced and exciting role. The training and exams were very accessible and I was given plenty of support through the learning journey. I chose to become a Dispenser as I wanted to progress with my career to management. I fell in love with pharmacy and had a real passion for getting to know my customers and supporting them with their healthcare needs. My proudest moment was being promoted to Store Manager of a Boots local pharmacy store!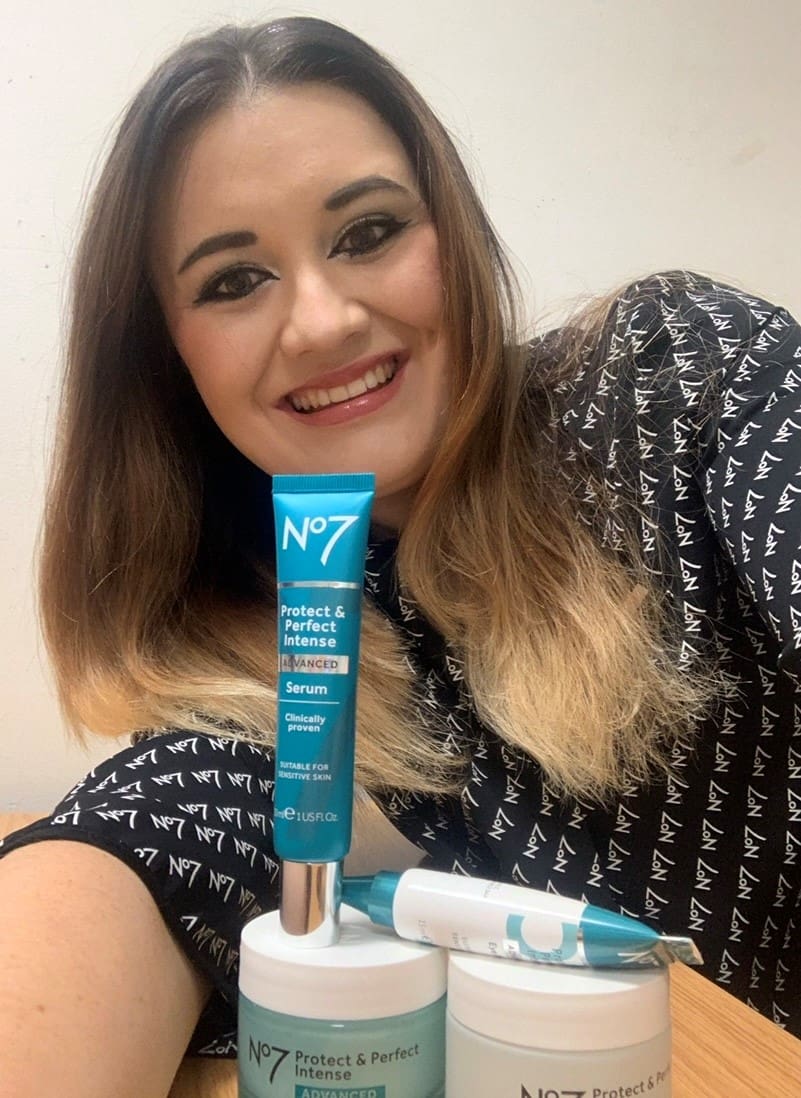 Progression to No7 Business Manager
The No7 Advisor role is very customer focused as the main responsibility is finding solutions to our customers' skincare and cosmetic needs. After working as a No7 Advisor for just over a year I felt like I needed a new challenge. I saw a role on Boots.Jobs for a No7 Business Manager in a local store and thought with my background experience as a No7 Advisor and Store Manager that this would be a good opportunity for me. I consulted with my Store Manager and asked her advice, where she encouraged me to apply for the role. I was currently running my own No7 counter in store and analysing the data, so the progression just felt right, and I was excited by the thought of running a larger account!
A day in the life of a No7 Business Manager
At the beginning of every day I start by checking my counter takings from the previous day, this allows me to set targets for the rest of the day and week. I check the appointment diary for the day and week before going up onto the shop floor and discussing my findings with my team, so we devise and delegate a plan for the day. I then help place the delivery away and clean every station ready for the day ahead.
During the day I approach customers in and around the No7 counter, making sure that myself and my team support as many customers as possible, taking it in turns to do consultations for both walk-ins and pre-booked customers. My special passion is for our Macmillan patients. On No7 we offer a service in partnership with Macmillan Cancer Support, where we guide cancer patients through skincare regimes, brow mapping and tailored advice to suit each individual. Since becoming a No7 Business Manager I have set up a relationship with the Macmillan department at the local hospital, although it is still in the early stages, I am hoping to set up evening group classes on what No7 can offer.
We have recently launched the new Pro Derm Scan Service which is a dermatologist grade service that analyses the skin on four key areas: fine lines and wrinkles, oil content, hydration and pores. This has been such an exciting launch for us on No7 and is an effective and supportive tool for myself and my team. Customers have been really eager to try the new service and it allows us as No7 Advisors to give even better service tailored specifically to that individual and their skincare needs.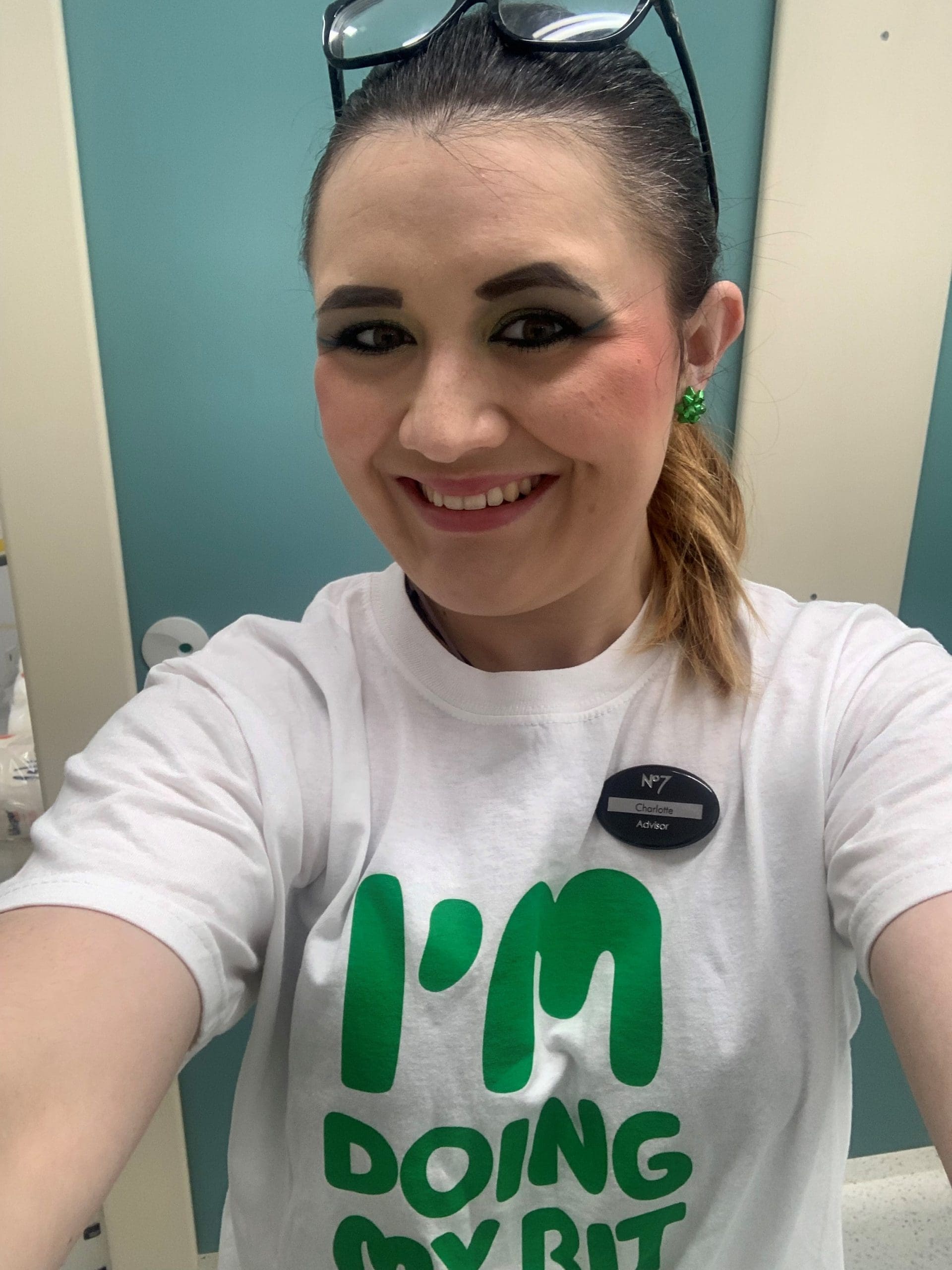 The Diversity, Equity and Inclusion No7 Advisory Board
I am very lucky to have been chosen to be on the No7 DEI Advisory Board. This enables me to give a voice to minorities and support No7 to be an inclusive brand. Through being on the board I have had the exciting opportunity of being chosen to represent No7 at a photoshoot in London and I have discussed ways in which we can make No7 more inclusive. My speciality area is disability as I have a hidden disability called Fibromyalgia and I want to make sure all disabilities are represented through our brand.
Tell us more about the disAbility Alliance Business Resource Group (BRG)
I have now been a part of the disAbility Alliance BRG for 18 months. I wanted to join this BRG as it felt like a community that I would just fit into as I have Fibromyalgia and I wanted to help support in raising the profile and awareness of other disabilities. I think it is really important to have BRGs within the company to celebrate all our team member's differences and educate others within the business.
So far during my time within the disAbility Alliance BRG I have presented a talk as part of International Day of Disabled Persons (IDPWD) about Fibromyalgia and the effects it has on me personally, which was aired to the whole business, and I have also arranged for a Paralympian gold medallist to do a presentation for the wider company.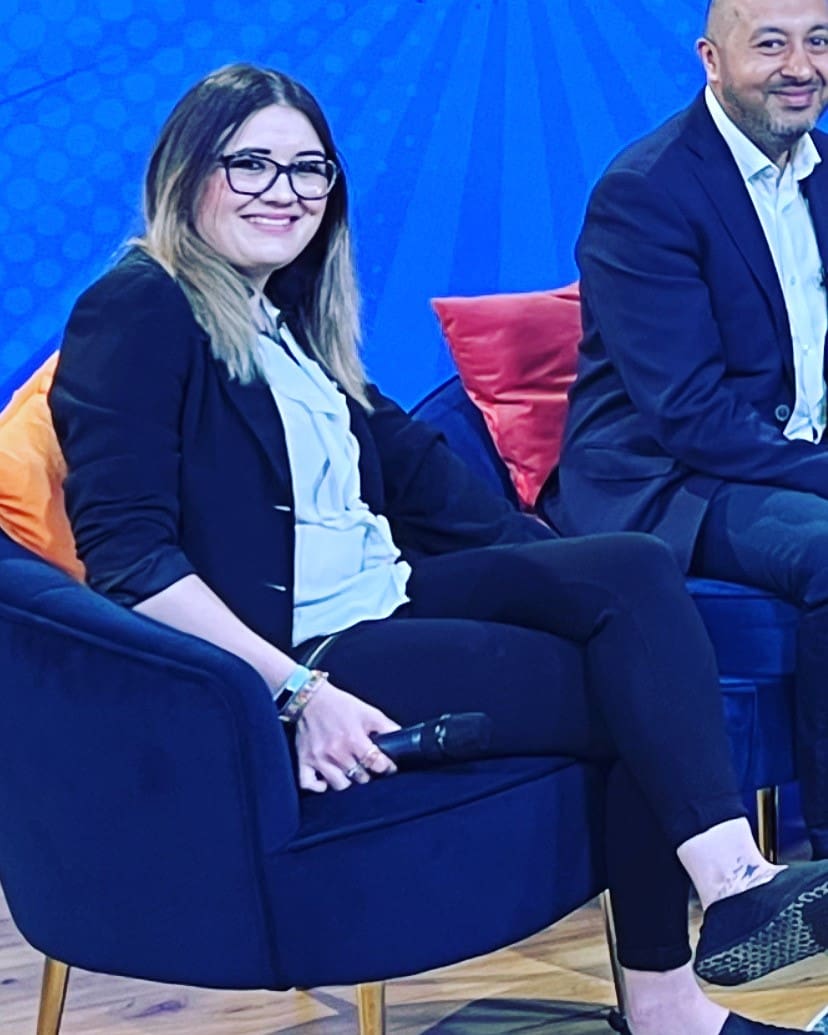 Boots archives, heritage and history
Something I have become incredibly interested in is Boots' heritage and during the pandemic I started my own collection of old Boots artefacts. I made contact with Judith, one of our Archivists at Nottingham Support Office, and the Archives team where all our archives are stored and was given an invitation to visit. In May 2022 my dream came true and I was able to visit in person. I had a fascinating couple of hours getting to know Judith and looking around the archives. My dream is to eventually volunteer or even get a job in the Archives department.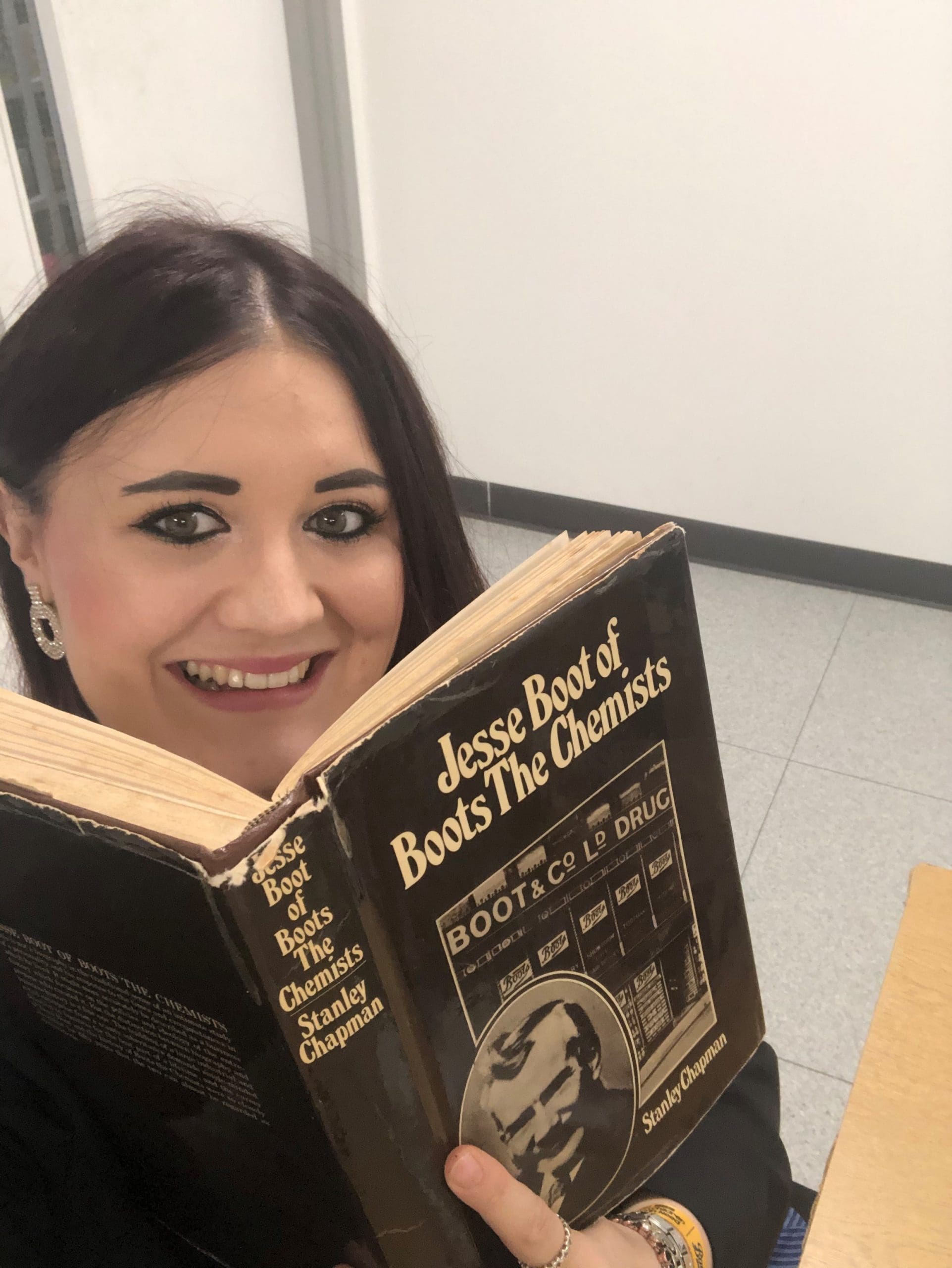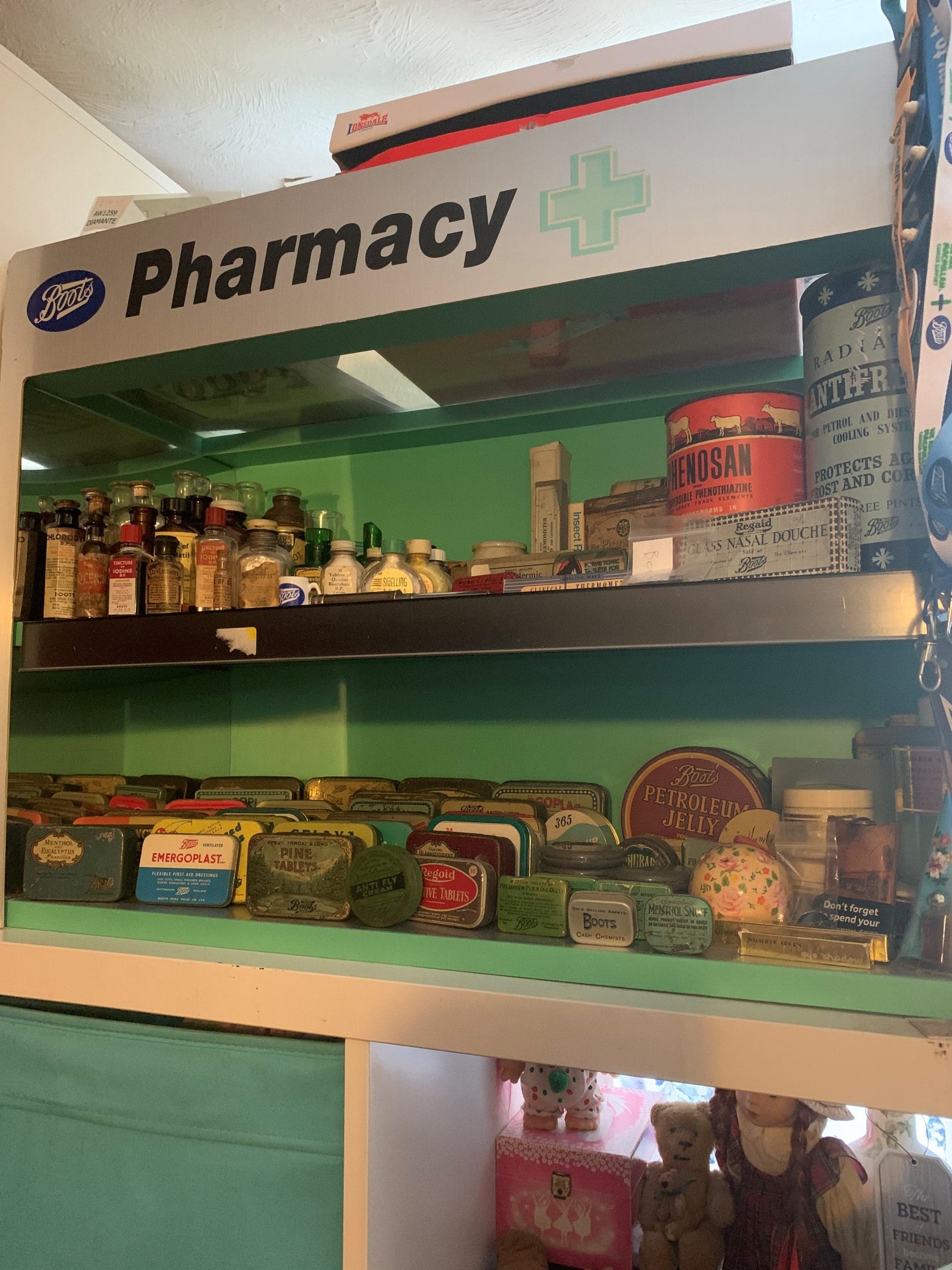 Best of the Best Awards 2022
This year I was lucky enough to be nominated for the Boots 'Best of the Best' awards for my area. I was nominated for the 'Care Award' category for my contribution to DE&I, colleague care and disability awareness and I am so thrilled to have won the award for my area and to continue to the regional awards.
The regional awards were held at Lingfield Race Course with the theme 'A Day at the Races'. I put on my glad rags and had a fantastic day catching up with team members across my region. The atmosphere was electric. When my category was called on the stage, I sat with silent anticipation and could not believe it when my name was called out. I almost cried with elation! All my hard work has been noticed. I won a trophy, gift voucher, a certificate, and a place at nationals. I cannot wait to see what the national awards hold!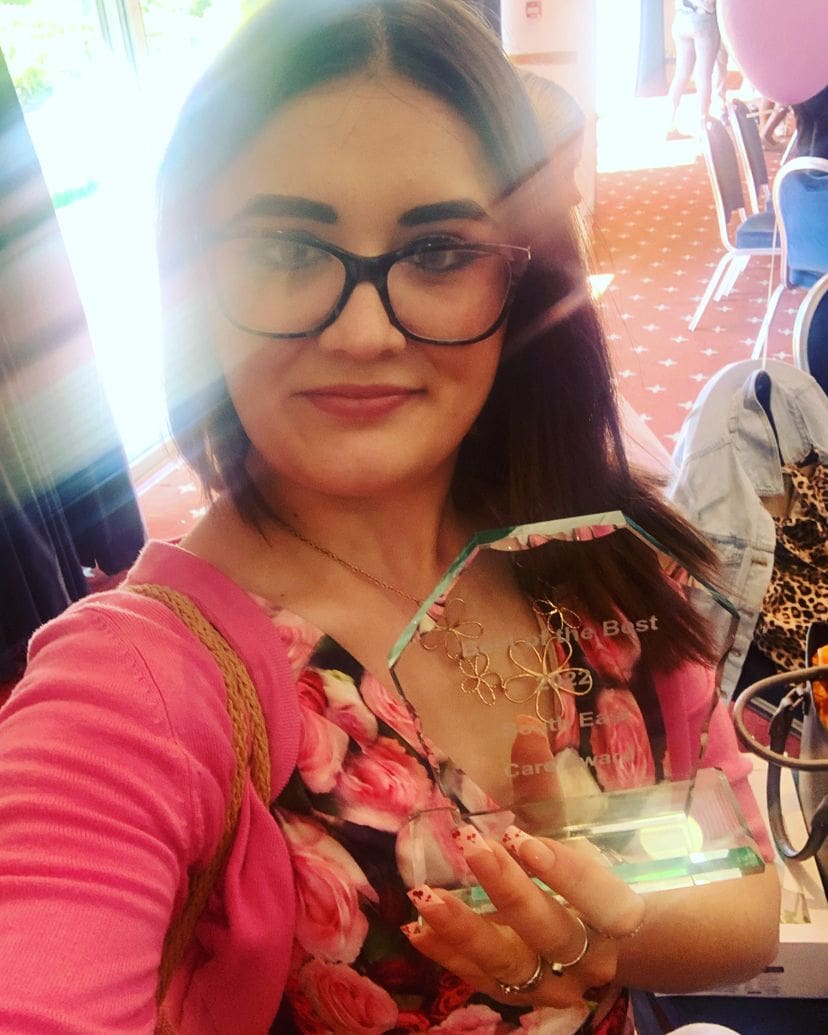 Being part of the No7 team is more than just a job – it's a chance to be part of something different and to make a positive impact every single day. Read more about No7 careers here.
Back to top