Back to our stories
Our Legendary Leaders: Andrew Caplan, Retail and Pharmacy Operations Director
Working in a large organisation means opportunities present themselves which you might not have considered... I'd really encourage you to go for them!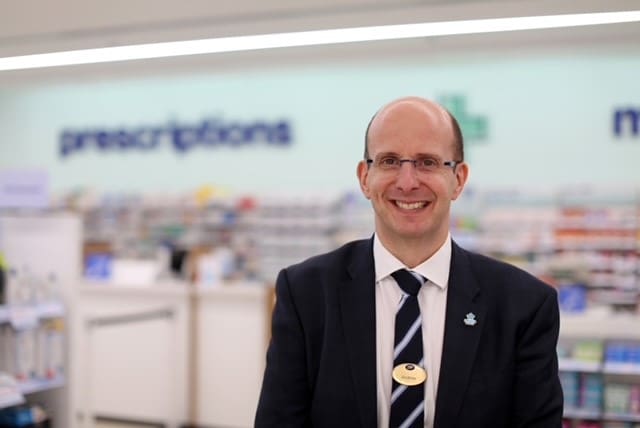 A lot of leaders and colleagues across Boots have developed their careers internally, and Andrew Caplan is a prime example of this. He joined the company as a Pre-registration Pharmacist over 29 years ago and developed his career to his current role of Retail and Pharmacy Operations Director.
Andrew is originally from Edinburgh and completed his Pharmacy Degree at Strathclyde University. He then migrated south, completing his Pre-registration Pharmacist placement in Wetherby, West Yorkshire, working in our Leeds flagship store before embarking on managing a variety of stores and different field roles.
You started your career at Boots as a Pre-registration Pharmacist, how did you find this experience and what opportunities did this present you with?
When I completed my Pharmacy degree, Boots was renowned for the best Pre-registration Pharmacist training, and that remains true today. My pre-reg year provided me with the opportunity to work alongside some great Pharmacists and support teams – I learnt loads!
What is your current role at Boots?
My current role is Retail and Pharmacy Operations Director, meaning my team are accountable for what happens in our stores, our operating procedures and processes, as well as the delivery of the plans developed in the Support Office. I am accountable for loss and governance within the business as well as the operation of our Customer Support Centre, which handles our contacts with customers. Finally, the team work to develop new operations within both retail and pharmacy which are better for customers, simpler for stores, colleagues and efficient for Boots.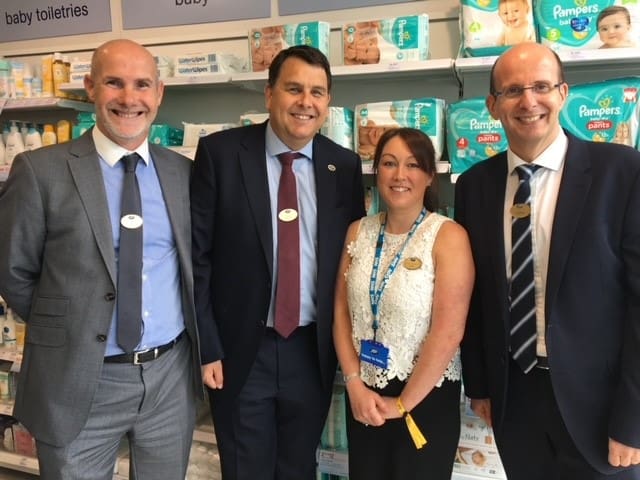 Tell us about a career highlight or achievement?
There are lots of things that I'm really proud of, but what gives me the greatest satisfaction is seeing people I have worked with develop and move on to bigger and better things within Boots.
For a recent achievement, I would call out the launch of our focus on customer care and the HUG (Hello, Understand, Go the extra mile) programme, which has seen our customer satisfaction levels rise to their highest ever and be embraced brilliantly by our store teams.
Finally, I've been involved since the beginning of our partnership with Macmillan Cancer Support. Working together, we have done some fantastic things to support the communities we serve who are affected by cancer, whether that is our Boots Macmillan Information Pharmacists, our Boots Macmillan Beauty Advisors, or the money we have raised for the charity.
What exciting projects are you currently working on?
We've got lots of exciting plans underway including upgrading the equipment in our stores so our whole set of operational tasks are technology enabled and easier to complete, as well as investing in more self-checkouts. In pharmacy, we will now start to use our new Columbus platform to simplify the tasks for our teams and improve the customer experience. We also plan to invest in new omnichannel ways for our customers to get their online orders – so watch this space!
Lastly, we've done some great stuff in beauty, with new brands and entire new departments. We now have an army of incredible independent beauty experts in our Boots Beauty Advisors who will make a bigger impact with our customers and revolutionise the beauty experience in the UK.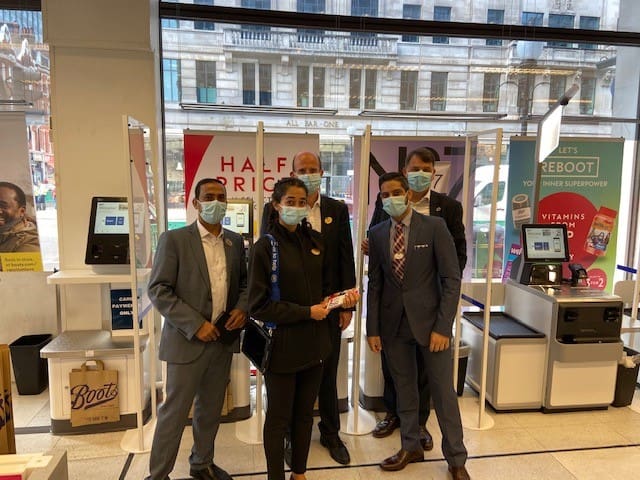 What values and traits would you say are important to become a good leader?
For me, it's all about people. Building a team of great people around you and then giving them space, support and encouragement to be brilliant. I've often thought, if I could bring all the awesome people I have both worked for and with over the years together into one team, we would be unstoppable!
What would your advice be to someone wanting to progress in their career?
Working in a large organisation means opportunities present themselves which you might not have considered… I'd really encourage you to go for them!
If you would like to find out more about our Pharmacy roles, click here.
Back to top