Back to our stories
Ten Tips for Starting as a Newly Qualified Pharmacist
When working for Boots you not only have unlimited resources, but you also are lucky to be a part of an extensive network of amazingly talented and experienced pharmacists.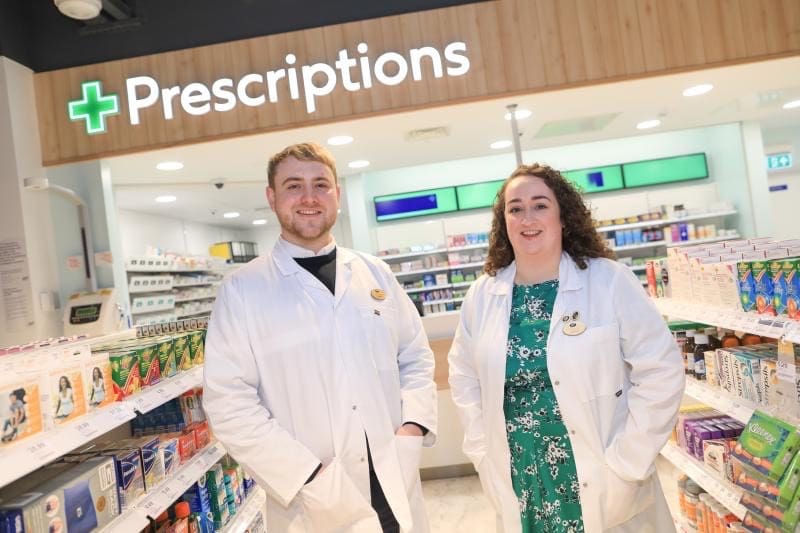 My name is James Walsh and I am a Newly Qualified (NQ) Pharmacist at Boots in Ireland
From the outset, Boots have been actively involved in my personal learning and development as a Pharmacist, both during and after my accredited degree. For me, my journey with Boots started back in May 2017. Upon completion of my third year in college I had decided to undertake the Boots Summer Placement Programme which sparked my interest in the company. The following year, I decided to continue my Boots journey and complete my 12 month placement in the Grafton Street store. During this year I not only gained invaluable clinical knowledge from my tutor and team, but I also was given the opportunity to develop other critical areas, such as relationship building, communication skills and business management. Throughout this year I was not only given extensive training and networking opportunities, but I was also presented with an environment in which I felt comfortable and in which my personal skills and talents could flourish.
During my year I was actively involved in the diversity and inclusion agenda in the workplace in which I received nothing but support from my store team and head office. I managed to organise an amazing store window display for Pride Month, while also helping to raise awareness of HIV prevention/prevalence within Ireland.
After being in an environment in which I felt comfortable and supported for my Pre-registration year, this helped making the decision to stay with Boots all the more easy.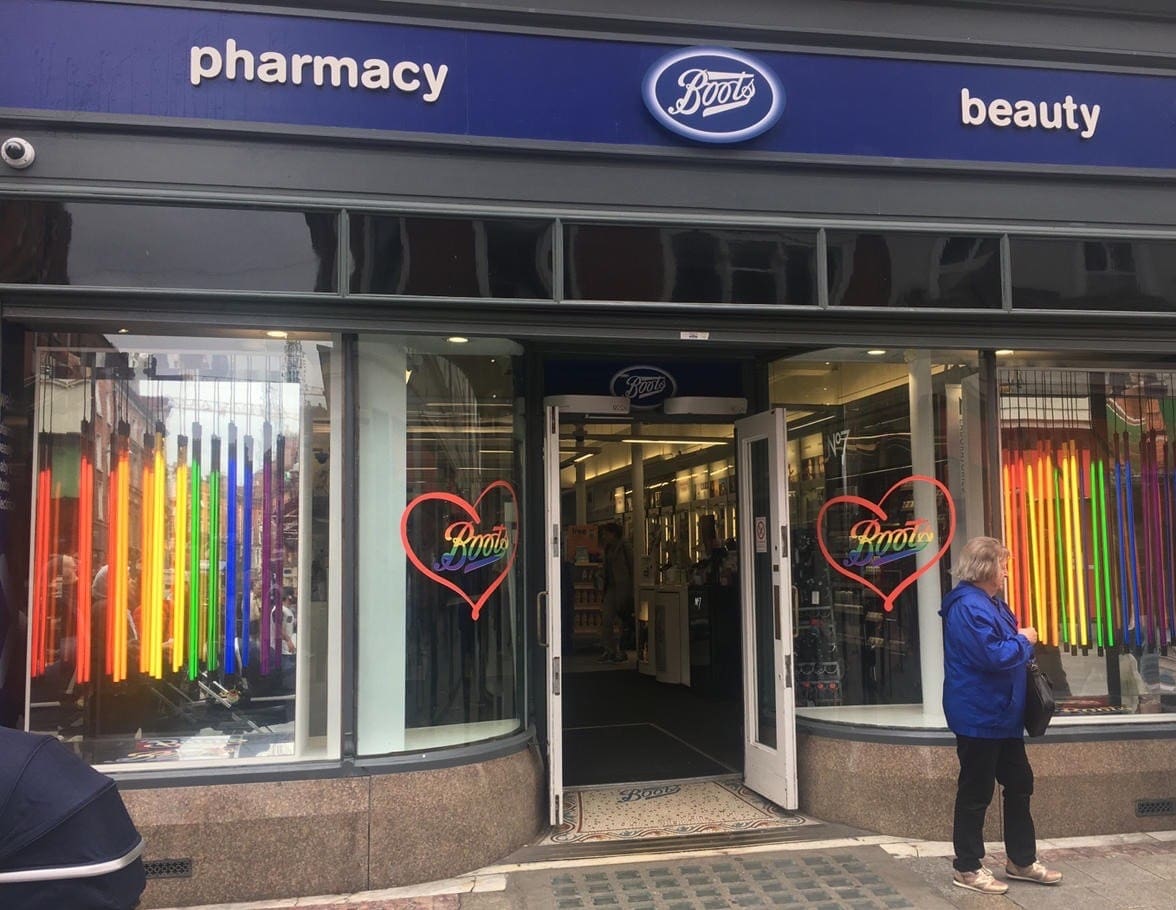 In November 2019 I started my Newly Qualified Pharmacist journey in a slightly different manner than normal, by starting in a support role in a brand new 'Store of the Future' on Dawson Street in Dublin. This was both an amazing and enjoyable opportunity to have, I was able to further develop my knowledge on operational tasks and training of other colleagues, all while working alongside an amazing team. Since starting my Pharmacist journey I have since moved onto the Relief Pharmacist team where I'm being exposed daily to many different clinical scenarios and continuously expanding on my existing knowledge and skills.
Starting as a Newly Qualified Pharmacist isn't always a seamless transition and can be quite a daunting experience. However, when working with Boots you not only have unlimited resources, but you also are lucky to be a part of an extensive network of amazingly talented and experienced Pharmacists, all of which are only ever at the other end of the phone.
Always start with an introduction
I always think it's a great idea to introduce yourself to the team you're working with for the day as this not only allows you to initiate a relationship between you and your colleagues, but it also helps with clearer communication levels within the team.
Ask questions
Regardless of which store you're in, your team will appreciate you asking for their opinion or advice on scenarios and in some cases, they already have a pre-existing relationship with the patients and can help you out with certain situations.
Always put patients'
well-being

and safety first

Make this your number one go-to rule and you won't go too far wrong. Do what you think is right and don't be afraid to check something out if you're not 100% about it.
Take every opportunity to learn
Every Pharmacist will tell you that there is a lot more to pharmacy than clinical knowledge and that there will be many situations and tasks you will be challenged with, however, this is one of the benefits of having a network of experienced colleagues at a company like Boots.
Pass on your knowledge and get all of your team involved

Get your dispensary team involved in discussions, this not only opens the opportunity for everyone to learn but allows you to pass on your knowledge and experiences to other staff.
Stay organised
Sometimes it's hard at the beginning to stay on top of changing rotas, staff or any other external factors, but if you stay organised this will help make your day all the less stressful and easy. On Relief, it's good to keep on top of all your paperwork and you'll be mastering it in no time.
Understand, why?

When following SOPs (Standard Operating Procedures) or guidelines, find out why you're doing so. SOPs are there to understand, not just to follow.
Challenge yourself
It is very easy to fall into a period of stagnancy, don't let this happen. Keep challenging yourself, keep learning and keep the career progression rolling.
Relax
You're never alone in your decision making, there is always someone to ask or to call so don't let yourself become too wound up about the details. If unsure, always ask!
Put yourself out there
Don't be afraid to speak up about certain issues or address something that's on your mind. My experience with Boots in this regard has been very rewarding. Get actively involved in any extra programmes you can or any opportunities that arise. It will not only be personally fulfilling but adds to your professional portfolio.
If you want to join us as a Newly Qualified Pharmacist contact Professional.Resourcing@boots.co.uk today.
Back to top