Why join us?
Whether you are searching for Data Science jobs or Information Security jobs, we want you to know that at Boots we champion transformation, and our IT and Technology team members are at the heart of this change. From Software Engineers to Enterprise Architects, you can get involved with all the different areas of our business, working on projects that make a real difference – from our Boots App to our world-class warehousing system.
If you want to build a career that will keep developing your skills, there's no better place to do it, start your career in IT and Technology with Boots today.
IT Learning Academy
Our IT Academy provides a unique digital learning offer, with a vision and strategy to help build the technology skills of today and tomorrow. As an Approved Organisation and Platinum Partner of the British Computing Society, you will have countless opportunities for self-development with a focus on upskilling, reskilling and professionalisation of IT, supported by our partners.
Latest Technology Jobs
Nottingham Support Office
Nottingham Support Office
Why Boots?
At Boots care is at the heart of everything we do.
Discover how we support you to achieve your goals, how we're creating an open and inclusive working environment and explore our meaningful benefits.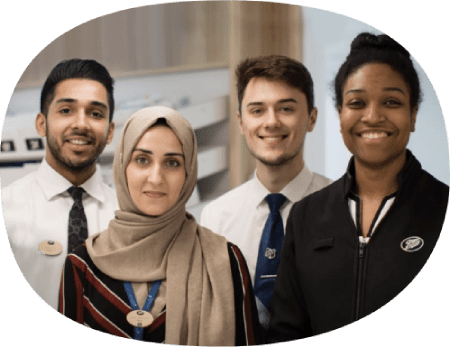 FAQs
Answer
A. Our Technology and IT function is global, so there are many different areas for you to work in at Boots. This could be Enterprise Architecture, Data and Analytics, Information Security or Engineering, with a variety of roles available including Business Analysts, Solution Architects, Delivery Managers, Portfolio Managers and more. Because we have different platforms within the IT and Technology function, there's a great variety of focuses on different areas of the business, including MarTech, Online and Healthcare.
Answer
A. To join our IT and Technology team at Boots the qualifications and experience you need will depend on the role you're interested in - each has a different technology background, so we're keen to hear from talent with a range of all capabilities and skills.