Back to our stories
Community Pharmacy careers and the journey to becoming a Healthcare Academy Trainer at Boots – Uwais' story
We are all individuals and grow and develop at our own pace, resist the urge of comparing yourself to others but be the best version of you!
Tell us a little bit about your career journey so far?
My Boots journey started as a summer placement student in Woodgate Valley, a health centre Pharmacy. The experience helped me understand the role Pharmacists and their teams play caring for their communities. It also secured my pre-registration training placement with the company in the Birmingham High Street store.
I spent the early part of my career working as a Pharmacist between Birmingham High Street and the Bullring. Both stores were fast paced, and no two days were the same. It was an exciting time to be part of the team in High Street delivering the range of private services we offer, including Travel Vaccinations and HPV.
During this time, I had the opportunity to deliver an innovative locally commissioned sexual health service and train fellow Pharmacists to provide patients with emergency contraception, ongoing contraception and even STI treatment.
My Area Manager at the time nominated me for our Step Up to Leadership programme, which ignited my desire to manage my own store.  Then, I spent several years as a Pharmacist Store Manager, a role that helped me grow and learn a lot about myself as a leader. I had the treat of managing some amazing teams that were embedded in their local communities and supporting their patients. In Amblecote, as part of a Health Centre Pharmacy managing relationships with fellow healthcare professionals including GPs, Practice Managers, PCN  colleagues and others made us an integral part of the primary care service for the local patients. In Sparkhill Birmingham, the store served a community that was reliant on the bilingual nature of the team, we always considered the adjustments we could make to best serve our community and made every endeavour to do so.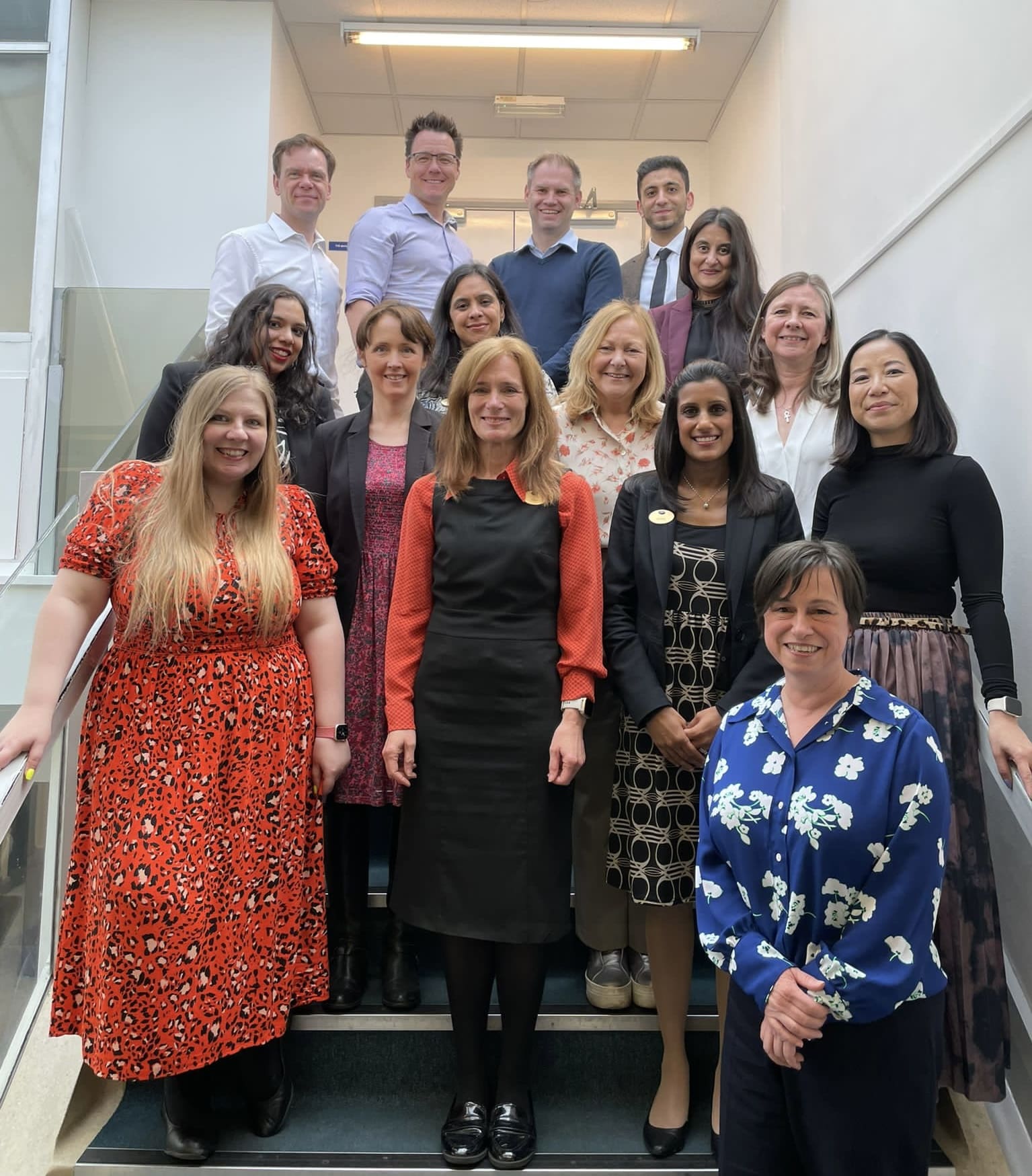 What made you decide to make the change from being a Pharmacy Store Manager to joining our team of Healthcare Academy Trainers (HATs)?
In truth, it was never a role I set out to do, nor did I see myself a natural fit for it. However, when the opportunity presented, it had the right balance between being both developmental and challenging for me. HATs played such a key role through my time at university but also early years of my career, providing guidance and encouragement, the chance to do the same for others was a key factor.
I have joined an incredible team that use their knowledge and experience to support all those around them, including each other. This people first approach fits in with everything I value most in a professional environment.
As a HAT, how do you support our pharmacists and healthcare teams?
In this role I have the privilege of supporting the development of our Pharmacy teams, starting from early careers through to experienced Pharmacists. I work to support undergraduate placements in Birmingham, providing students with the opportunity to see our fantastic organisation first-hand and hopefully inspiring some to make the journey into Boots once qualified. Part of supporting Trainee Pharmacists includes delivering our amazing Trainee Pharmacist programme and guiding them to develop into the Pharmacists they want to become. This role provides a lot of opportunities to coach colleagues and seeing them flourish as they find their own solutions or turn to you for mentorship. There is a range of training we deliver as HATs including Gateway to Pharmacy services, supporting our colleague's confidence in providing safe and effective patient-centred pharmacy services. I have also been involved in delivering the University of Leicester's independent prescribing programme increasing the skillset of our Pharmacists in what will be a key part of the role in the years to come.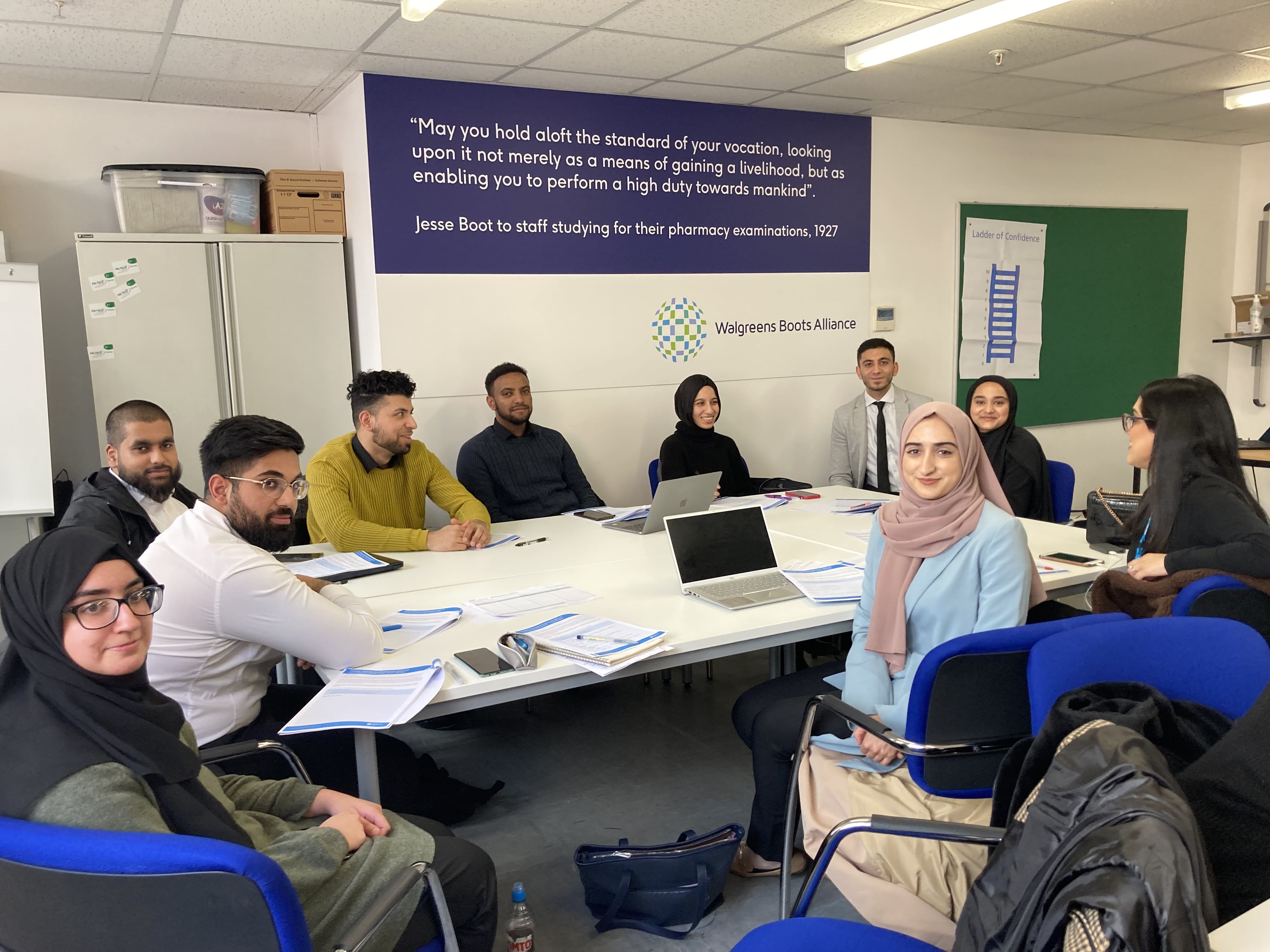 What advice would you give to someone about to start their Trainee Pharmacist year?
It is a unique time in your career as it is all about you and getting yourself ready to become a practicing Pharmacist. Take every opportunity to learn, be curious, ask questions. Get involved in every opportunity of patient care from counselling to OTC advice and pharmacy services. The relationships you forge with your supervisor and team is crucial to the success of your year, ensure you're regularly getting feedback but also giving it. Even though the exam is massively important, it is not everything, and becoming a Pharmacist is more than the knowledge you hold, a lot of the development required is around the leadership and effective communication required by Pharmacists from the GPhC. My final bit of advice applies for the training year and beyond, we are all individuals and grow and develop at our own pace, resist the urge of comparing yourself to others but be the best version of you!
What do you love about working in Community Pharmacy?
I get asked this question all the time by students and trainees. For me I love how accessible we as community Pharmacists and our teams are in supporting our patients. We are the most accessible healthcare professional, and you can get evidence based, valuable advice from your community Pharmacists without having to jump through barriers. I love being a part of that, and patients really value it.
As a Pharmacist the powerful conversations stay with you the most, it fills you with pride when you can see you've made a difference in someone's life, for example by helping them manage their medicines. There is a lot of variety in the role of a community Pharmacist and there is something to appeal to everyone, whether it is clinical services, building relationships, leadership or operations. It's a phrase that's used time and time again, but community pharmacy has so much untapped potential, we are highly skilled professionals ready to care for our patients with whatever opportunity arises from the NHS. The ever-changing landscape has already led to some pharmacists prescribing from their community stores, but there is so much more we can still do.
Back to top