Back to our stories
Simon's role in Beauty Operations at Nottingham Support Office
Boots is really committed to supporting communities and making our workplace open and welcome to everyone.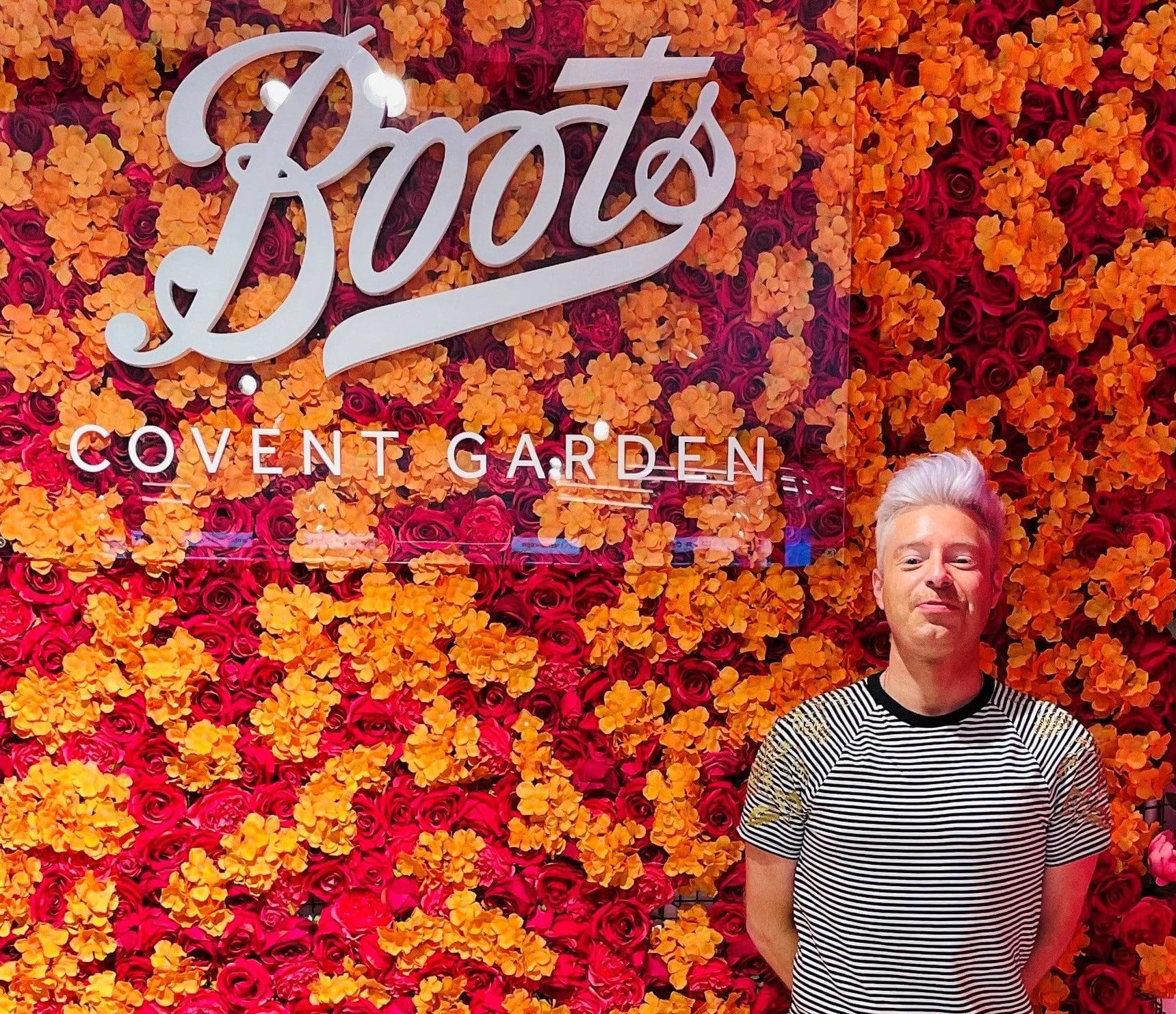 I'm Simon and I started at Boots eleven and a half years ago. For the last year, I have been a Premium Beauty Operations Specialist. My primary role is to land all Premium Beauty activity in Boots stores correctly, first time around. That can mean anything from launching a new brand or Sales Plan offer, to ensuring we have the right products for Beauty Specialists to share with our customers – no day is ever the same!
I previously worked in our Customer Support Centre and managed teams taking Boots Opticians bookings and answering Boots.com queries. This is one of the many reasons I love working for Boots – we are fortunate to have so many development opportunities.
Day to Day
Each day is different but every day I try my best to support our stores by visiting them regularly and making any activity we land as simple as possible.
Typical projects we get involved in are new brand and product launches, understanding how we put stock, testers and show material into operation, as well as getting visual merchandising materials and furniture into stores. For me, the most exciting parts of the role are the relationships this role enables you to build from our Premium Brand Partners to our store and Support Office team members.
Exciting Projects
There have been two stand out projects that I have been involved in this year.
Firstly, we transformed some of our smaller Beauty Halls, delivering a revolutionary self-select style Premium Beauty concept along with a brand new Boots Beauty Specialist colleague model. It has opened up some of our much loved brands to smaller locations and I am very proud to have been a part of this.
Secondly, we launched Kylie Cosmetics and Kylie Skin to Boots. I worked on the core project team, planned the activity into stores and delivered all the leader engagement. What a fantastic project it was to have been involved in!
New Projects
What's coming in 2022? We have a very strict non-disclosure for new launches, but what I can share is that we will not be taking a post-Christmas snooze in 2022! We have some incredible product launches coming up so make sure you keep a watch in store, online, or on our social channels for those!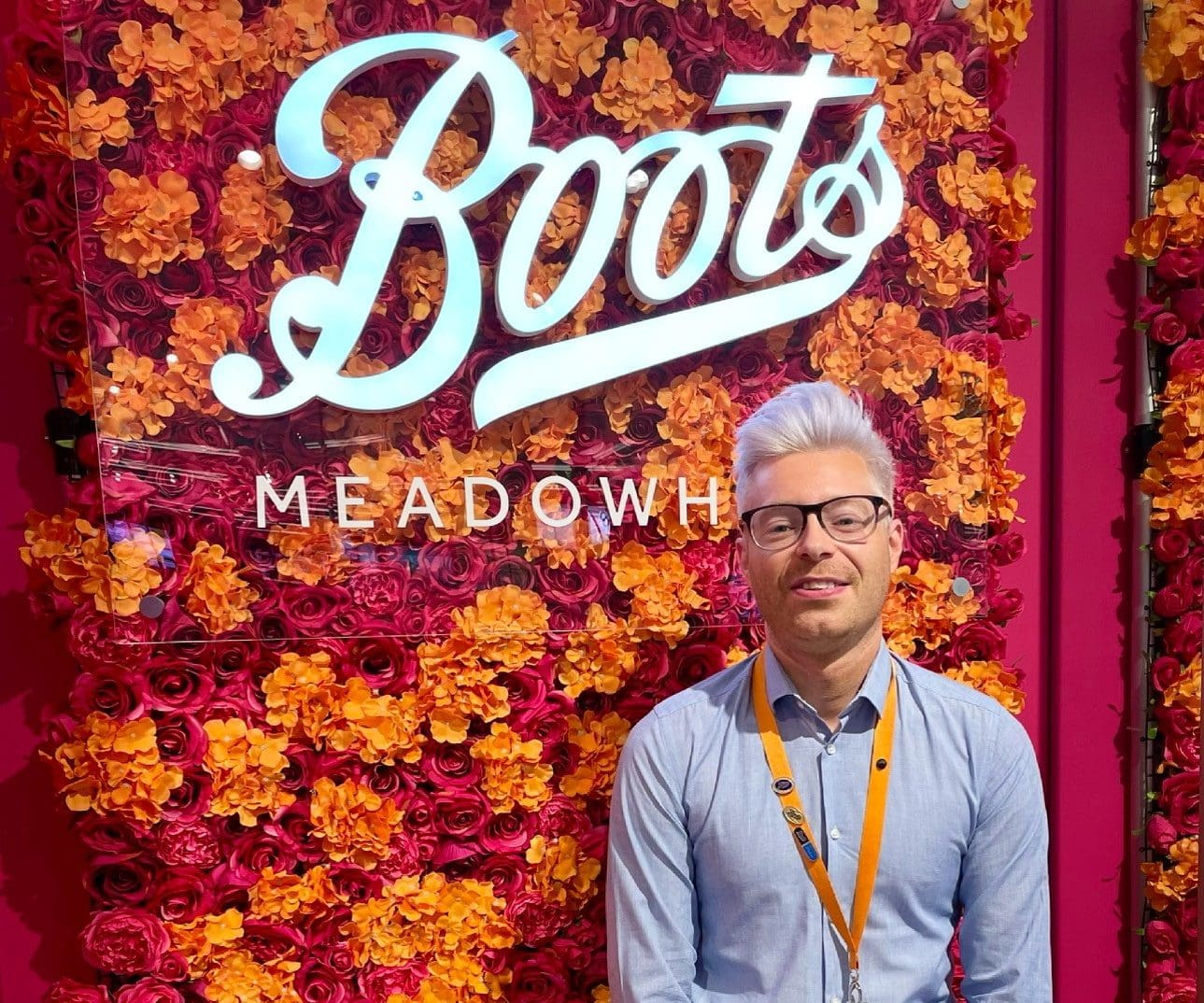 Other Activities
I am very lucky to be involved in a few different other activities outside my day to day role. I am part of the LGBT Business Resource Group, part of our incredible Diversity and Inclusion agenda at WBA. The ambition of the group is to create a platform where LGBT+ team members, friends and allies can network and support each other socially and professionally. As a champion for equality, it's a fantastic group to be part of and we impact colleagues across WBA. You can also get involved in other BRGs such as BAME, DisAbility, Women of WBA and many more. Boots is really committed to supporting communities and making our workplace open and welcome to everyone.
I am also part of the Retail Operations Forum group who get together each month to share insights and questions which the store teams have shared with us, and we have an open debate on how we can assist and support.
Finally, I am currently taking part in a pilot called Inclusion in Action Partnership, which is helping Senior Leaders grow their awareness and understanding of different communities, such as LGBT.
Nottingham Support Office
Boots Nottingham Support Office is huge – it even has its own postcode! I remember getting lost on my first day, until a kind individual pointed me in the right direction. I also remember thinking it felt very like something out of the future because the offices, green landscapes and buzz of the site created this almost utopian place of work.
There are so many reasons I enjoy working in the Support Office. I enjoy how open plan it is, which really encourages collaborative ways of working. There are fantastic places to eat such as New Ways and of course I really enjoy the famous staff shop for some great bargains on your lunch break!
Since the pandemic, Boots have adopted a more hybrid way of working and I now work between the office and from home. It has given me more freedom and choice for my working patterns each week, and it's great that the company has given me the flexibility to work this way.
As a Boots employee, we have access to the Benefits Box, where you can buy additional benefits such as holiday days or gym and social packages. It's a fantastic additional benefit on top of all of the other many reasons to work for Boots!
To anyone out there who is considering a career change this year, I would say search and apply now! What are you waiting for?!
Back to top