Back to our stories
Rachel's Journey as a Trainee Pharmacist at Boots & Advice for Pharmacy Students #WPD2023
The year is all about teamwork and your own professional development so do not be afraid to ask for support.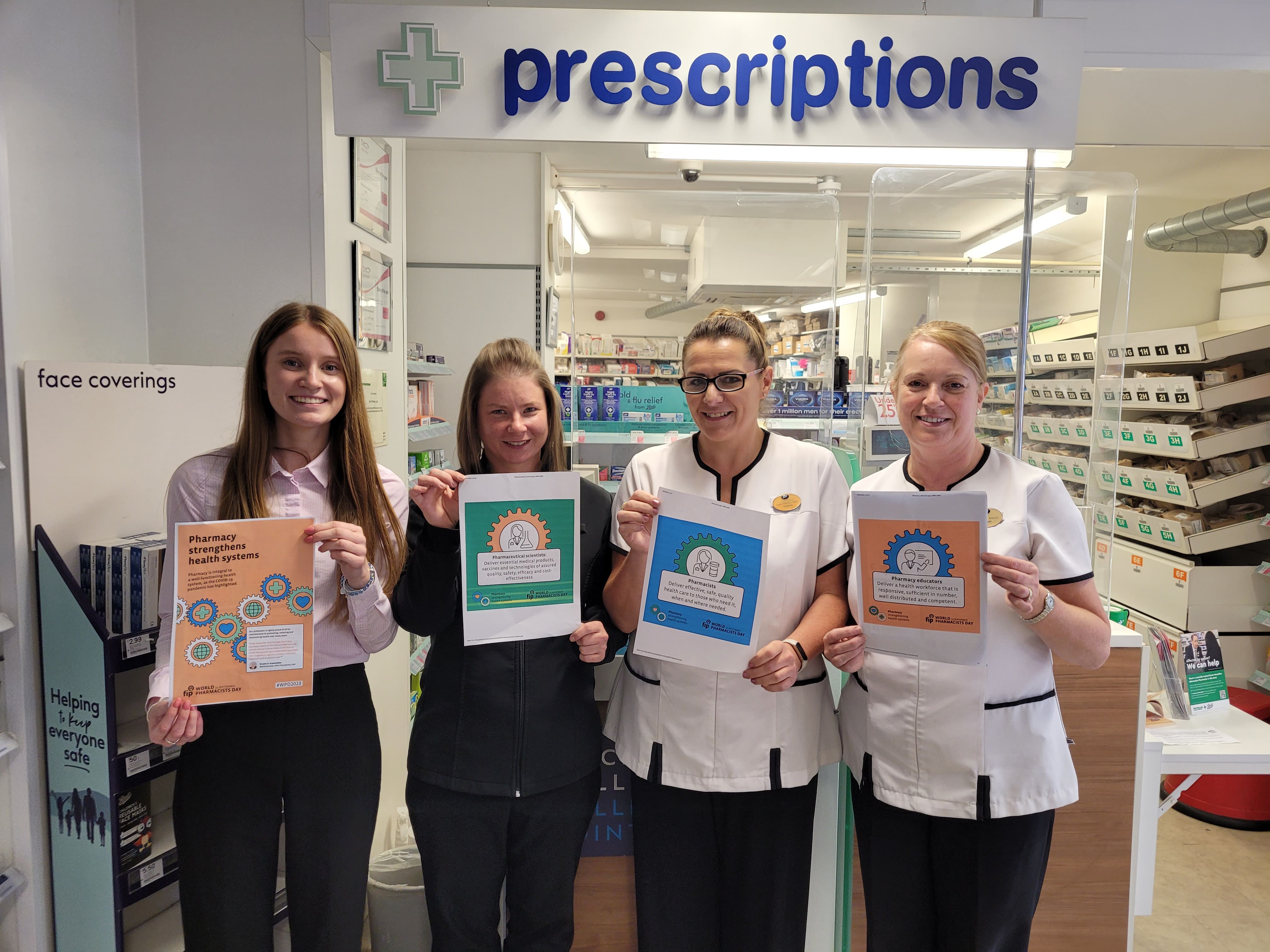 A day in the life of a Trainee Pharmacist
At the beginning of each week, I record the coming weeks pharmacy performance targets on our weekly item's tracker. I also review the previous weeks pharmacy figures, including items, commissioned pharmacy services activities, prescription collection service sign-ups, and any other business updates to brief to the team. This has really reinforced my understanding of the business side of pharmacy and strengthened my leadership skills. I have found that these activities have been especially important as they've eased the transition within a familiar setting to change my mindset from pharmacy student to Trainee Pharmacist.
During your trainee year, you will have lots of exposure to consultations with customers visiting the pharmacy. These consultations are my favourite part of the job as the Pharmacist is the first point-of-call for many customers' health enquiries, which makes you feel a real duty of care to support the customer and involve them in the decision making to help them manage their health.
Boots Greenock is a brilliant store for consultation experience; it has a thriving ocean terminal with many international cruise ship arrivals docking for tourism around Scotland. Cruise customer enquiries are always very interesting. I experience a lot of minor ailment consultations which really tests your OTC and clinical knowledge. Every day there are Patient Group Directions (PGDs) to shadow, such as EHC, UTI, Shingles, skin infections and many more. Constantly having exposure to consultations helps to support your clinical judgement skills, especially when there are cases which are more complicated, such as reviewing the patient's own personal preferences for treatment and their existing medication/medical conditions to support an appropriate supply and the best provision of care. As a Trainee Pharmacist, you also have the opportunity for involvement in supporting your team with pharmacy services, like smoking cessation and the provision of flu jabs during the busy winter period.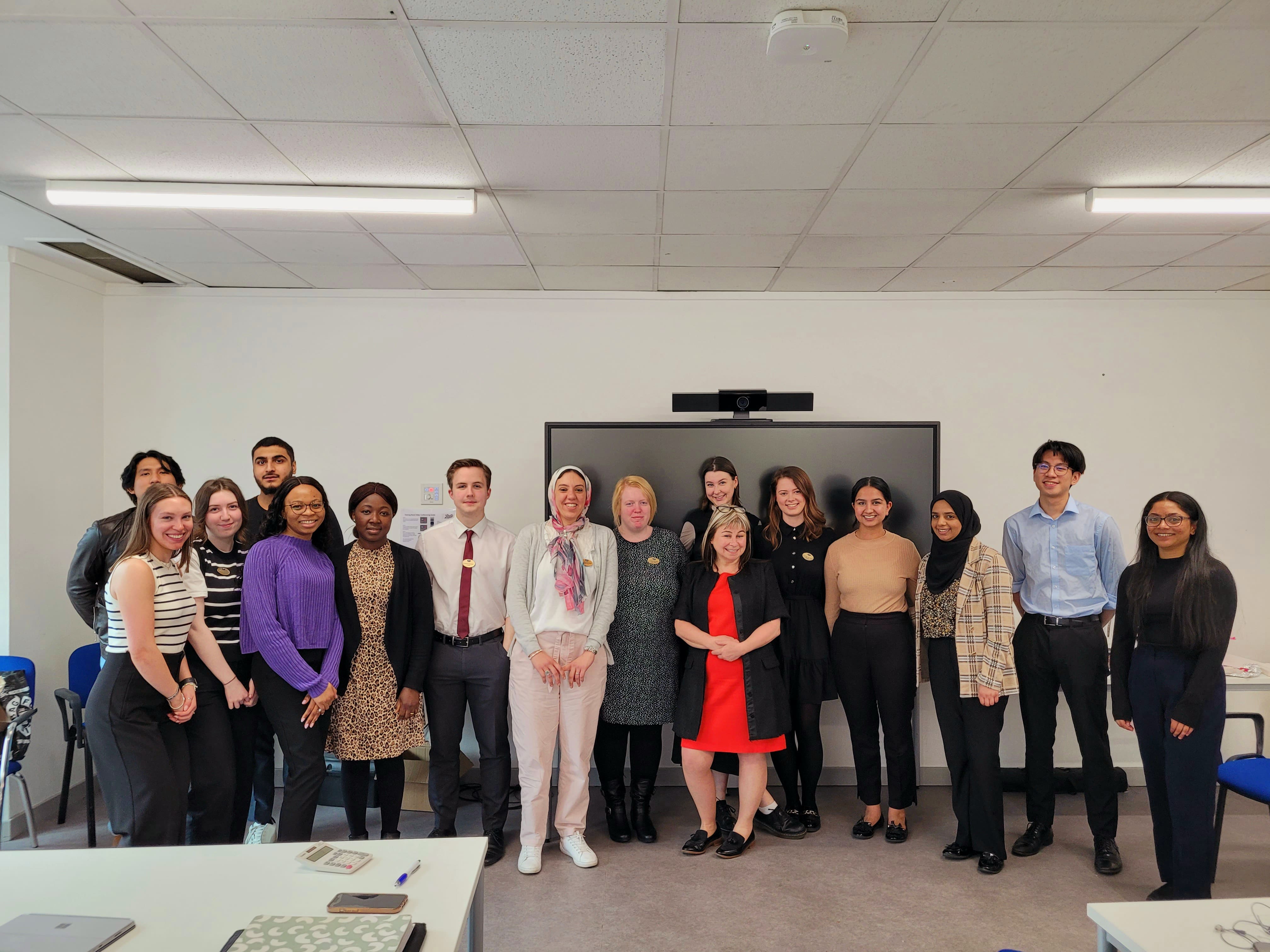 Tell us more about the support you have received
Within the Boots Trainee Pharmacist Programme there are monthly clinical study days where trainees across the country come together to work on clinical case studies which aids revision for the exam. Right from the start, you have plenty of calculation practice as you complete a practice paper every study day.  My Healthcare Academy Trainer, who leads the sessions, provided lots of helpful advice with questions about clinical cases or scenarios that occur in store. The study days are also very social as you have other Boots Trainee Pharmacists who are going through the exact same process as you, so it's always reassuring to catch up and check-in with how we all are feeling.
The programme also includes specialist study days including flu jab training, Care Services support and Substance Dependency Services to increase your skillset in these areas before qualifying. Boots also provides the opportunity to put the Care Services training days into practice by allocating placements within a store with a Care Services dispensary to gain first-hand experience.
This programme provides a great opportunity to grow your experience by organising placements, such as shadowing Independent Prescribing Pharmacists, Care Services Pharmacists and Pharmacist Support Managers, to understand potential career pathways. This really broadened my mindset to the variety of career paths that can be available to you with Boots.
Everyone you meet at Boots is supportive and they all want to help you feel ready and prepared for your first day as a Pharmacist. My supervisor, Alasdair, was amazing for support; we would have weekly check-in meetings about my progress and plan opportunities to strengthen any areas I required support with, such as spending time in Care Services, a medicines compliance aid dispensary or organising other placements. The Pharmacists who worked in the store would always be happy to support my learning by taking the time to answer any questions and provide learning opportunities within the dispensary, including consultation support and advice with clinical interventions. The dispensary team were great and have lots of experience to help your learning with the day-to-day dispensing operation of the pharmacy. Knowing each team member in store had a wealth of experience really put me in a great starting position prior to qualifying.
What's been your biggest achievement whilst on the programme?
My biggest achievement this year has been receiving recognition from both my Area Manager and Regional Manager after two significant clinical interventions I handled at the beginning of my foundation training year. One involved a customer enquiring about blood pressure machines, where I offered to show her how to use the device before buying it. As we went through the process of measuring her blood pressure, I discovered she had an extremely high reading that required same-day referral to secondary care.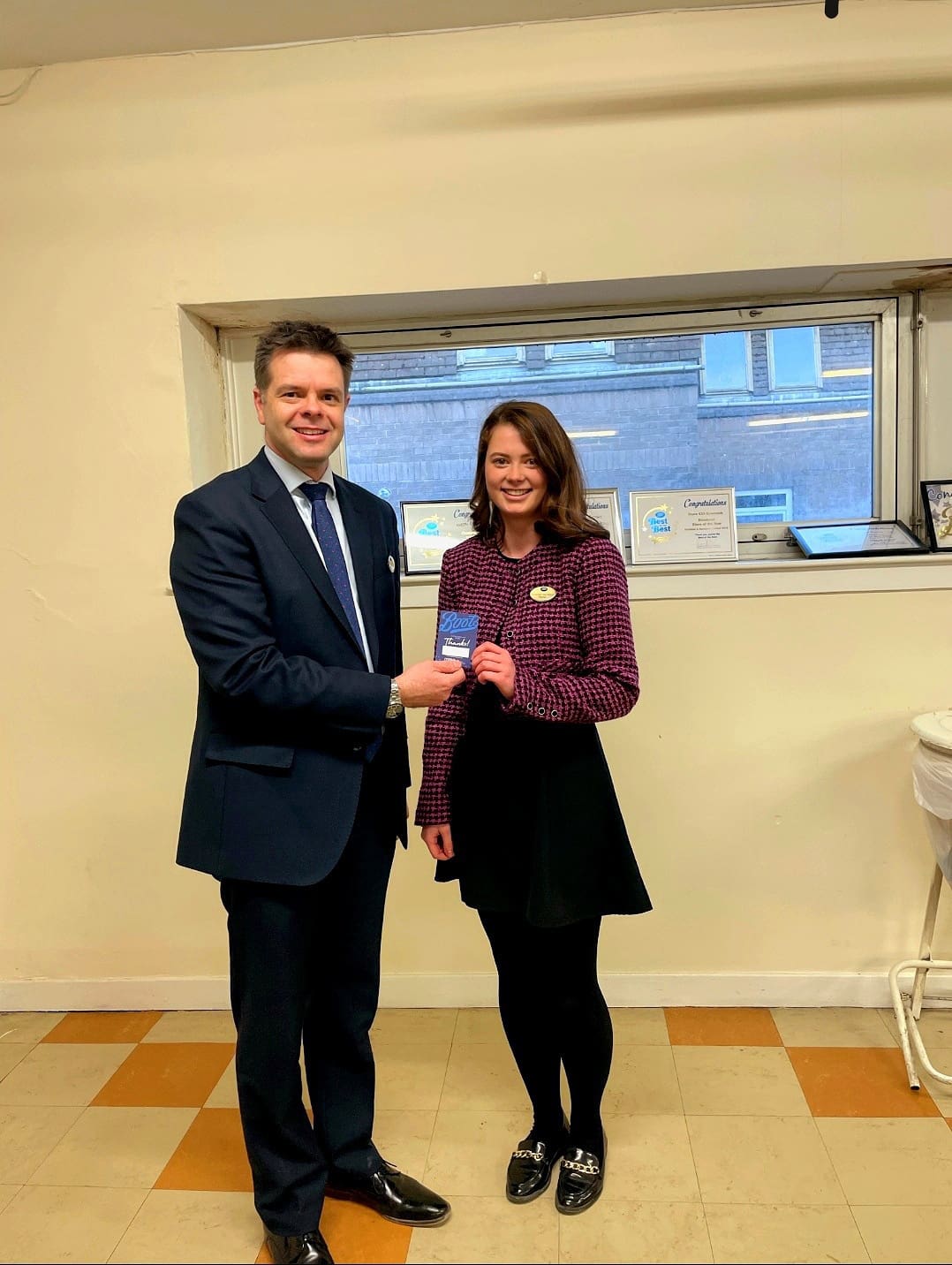 The customer was admitted into hospital that day and her family kindly came in to thank me for taking the time to help her. Another intervention involved a patient from the Substance Dependency Service who presented very breathless and unwell. I spoke to the prescriber about reducing the dose of methadone for that day to reduce any additional respiratory distress and organised for the patient to go to directly to A&E afterwards. The patient was admitted with a pulmonary embolism. These interventions highlighted to me the important role of community pharmacists as they are often the first port of call for customers and patients who have a healthcare query or concern. There is a great job satisfaction in clinical interventions as often the customer is incredibly grateful for your time and if they are regular customers you can check-in and review how they are doing when they pick up their prescriptions.
What advice would you give to pharmacy students applying and beginning their training?
My advice with applying through the recruitment portal, ORIEL, would be make sure to read through each of the programmes and find what is best for you. Whether it is in hospital, community or modular, make sure to find what additional support and resources each programme offers to help you throughout your year.
When I started my foundation training, I felt slightly nervous and overwhelmed as I did not know what to expect. Just remember that the other Trainee Pharmacists doing their foundation training have gone through this process and are in the same boat. You're never on your own and your Supervisor, Pharmacist, dispensary colleagues all want you to do the best you can and will always be happy to provide help with any questions and concerns. The year is all about teamwork and your own professional development so do not be afraid to ask for support.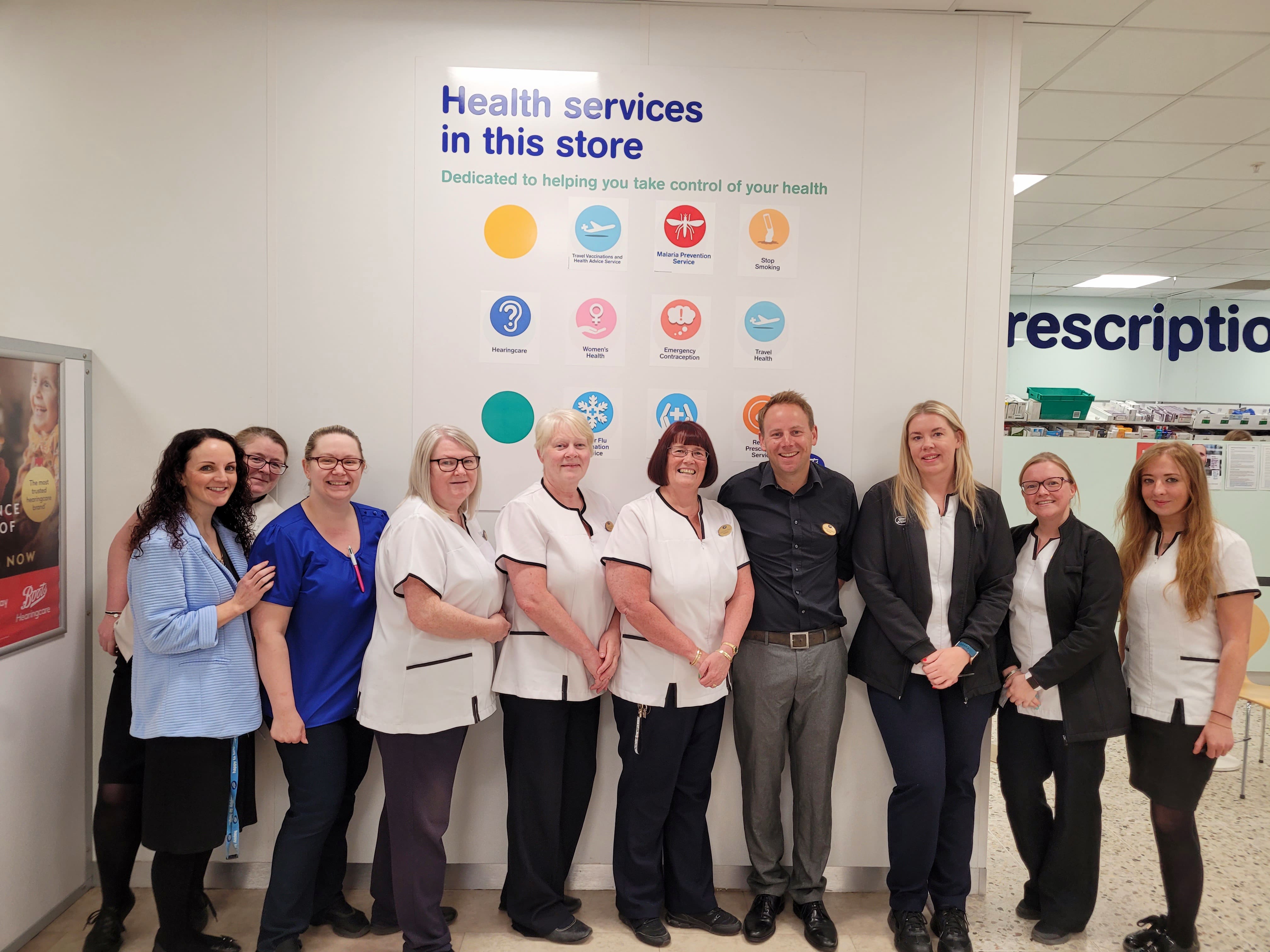 Happy World Pharmacists Day 2023!
The focus of World Pharmacist Day this year highlights the growing development to utilise our highly skilled Pharmacists within our healthcare system. There is an essential need for frontline healthcare professionals to assess, educate, triage and prescribe for patients within the community sector whilst ensuring safe and effective prescribing practices. This highlights the comprehensive skillset Pharmacists utilise everyday of their practice. Pharmacists too are working towards Independent Prescribing qualifications and opening clinics to help support patients, healthcare professionals and the NHS.
Are you interested in becoming a Trainee Pharmacist (formerly known as Pre-registration Pharmacist) at Boots UK?
Click here to visit our Trainee Pharmacist careers hub.
Back to top