Back to our stories
My Experience as a Trainee Pharmacist – Priya's Story
The connections I've made give me the support and confidence I need to do such an important job.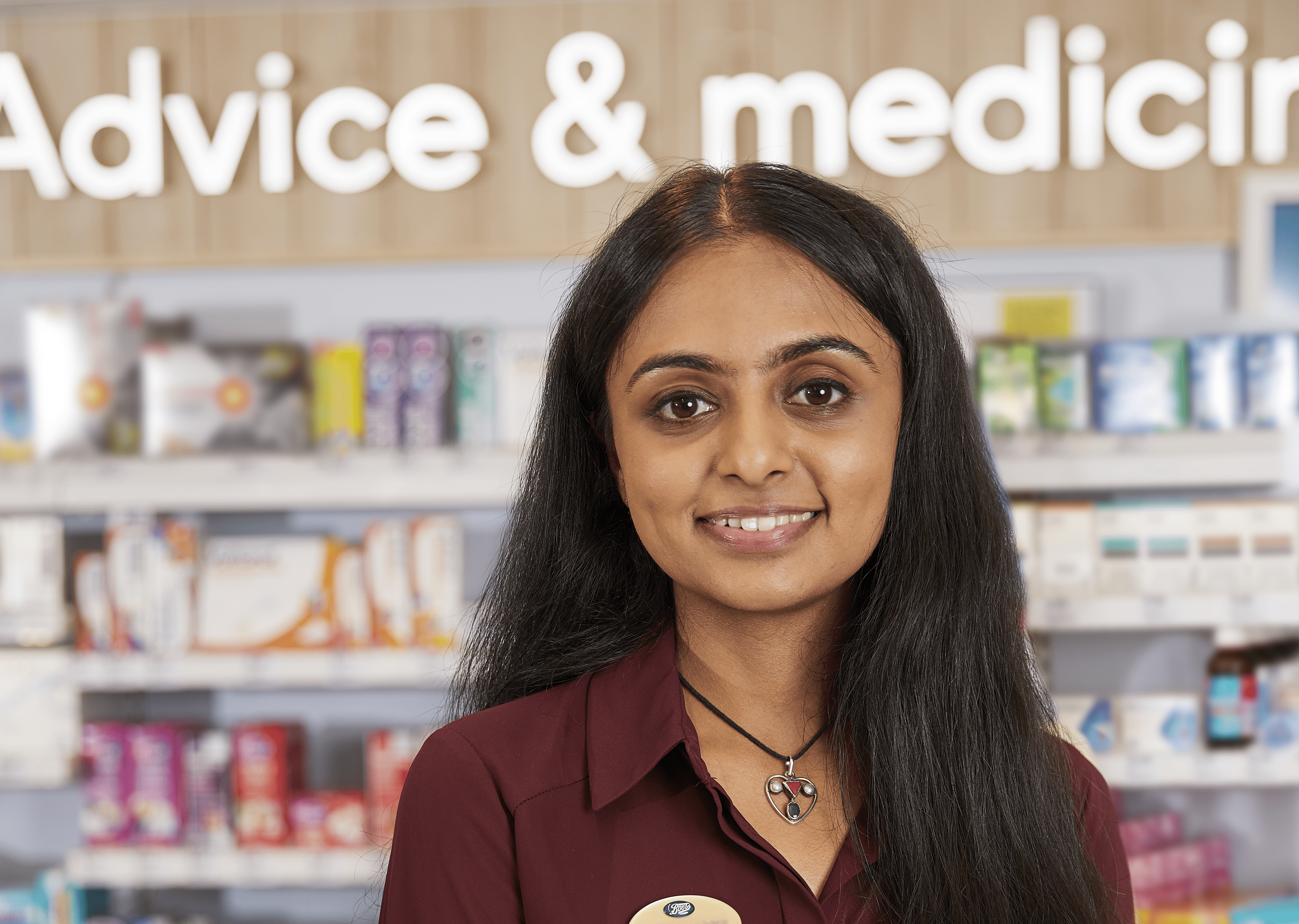 As a Trainee Pharmacist, a strong network can be indispensable, as Priya has discovered just one year into her career at Boots.
I'm one year into my GPhC Trainee Pharmacist training at Boots, at a community Pharmacy in Holborn in London. I've always shopped at Boots and used its pharmacies, so being here feels so familiar.
I decided on Pharmacy in the first place because I was curious about medicines! Their chemical make-up, how they're manufactured, how you know which medicine is right, and how much to prescribe. I wanted to learn how to help people by using these products in the right way.
When people ask me whether the responsibility of working in a pharmacy is scary, I tell them that the connections I've made during University, through my Trainee Foundation year and in my pharmacy give me the support and confidence I need to do such an important job.
It's great knowing other people in the same 'career-boat' as me. Fifteen of us meet at least once a month and go over clinical studies and coursework, as well as preparing for big exams together. We all know how big moments, like exams, or firsts in the Pharmacy, as well as daily challenges feel. We're there for each other and really help one another through.
And I'm lucky that as well as having my Trainee Pharmacist network, my team in the Pharmacy are incredibly supportive and approachable. We're friends and work really well together. There's always someone who'll listen and advise as I learn. I already feel at home here.
Be part of a Pharmacy team that does life changing work every day by choosing Boots for your Trainee Pharmacist Foundation Year. You'll be based in a store carefully selected to give you a breadth and depth of experience within community pharmacy, and you'll be supported by experienced tutors and pharmacist trainers along the way.
Back to top