Back to our stories
My Island Adventure – Sarah's Story
When deciding on whether or not to take the job and move so far away I spoke with my family and friends who told me you only get one chance at life so go and live it!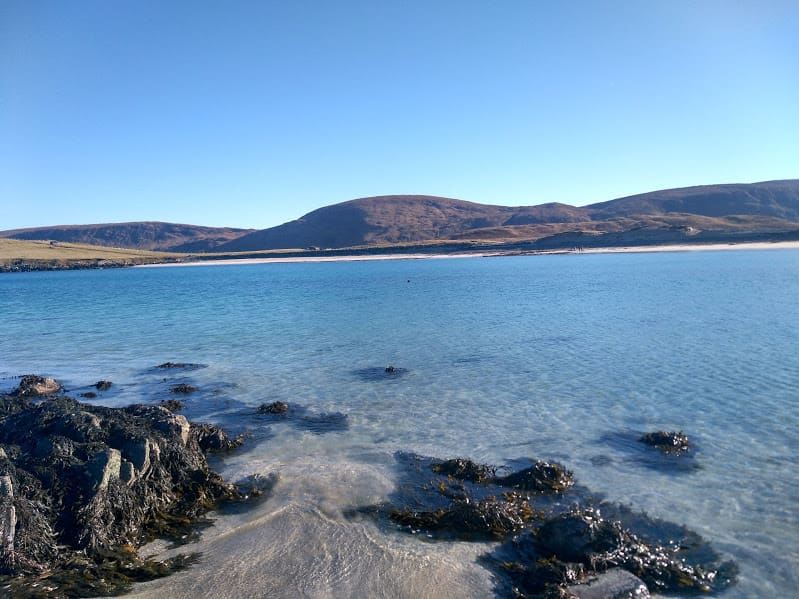 Hi, I'm Sarah the Store Manager at Boots in Lerwick, Shetland.
I live with my husband and our cat, I have worked for Boots for nine years. At the age of ten I moved from a small town in Ireland to Oxford where I spent 20+ years, more recently I've lived in Fife and worked in Edinburgh.
My Island adventure started when I received an email about an opportunity to relocate to live and work at Boots in Shetland. I thought, what do I know about Shetland? It's that little box you see on the weather a wee bit up on the East of Scotland, past Orkney. I was intrigued to find out more and thought, let's see what Shetland has to offer!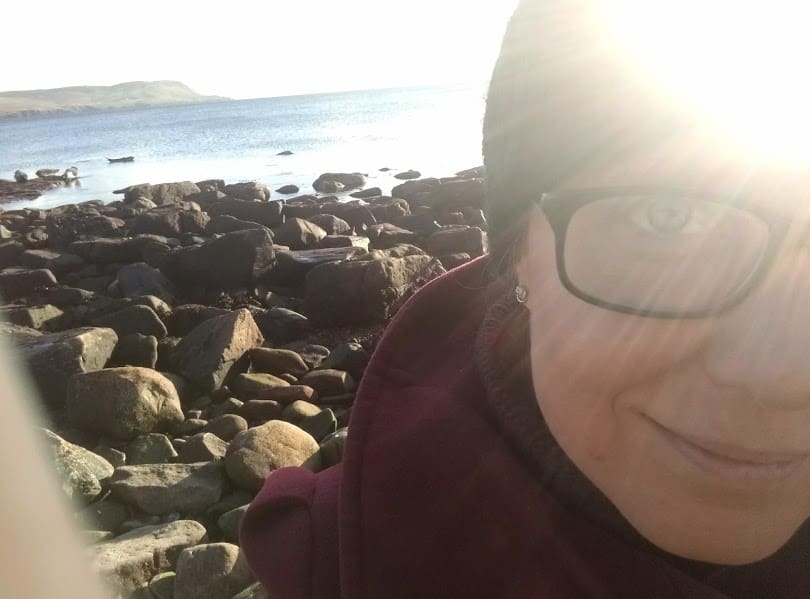 Arriving in Shetland on a cold September morning we headed to our accommodation and took in the views of the sea all around us. We headed out to the local supermarket to get in some supplies; as we got out of the car we stood taking in the amazing views and thought to ourselves… wow! We walked in to town to check out the store and get our bearings, and I realized my commute to work would now entail a 10 minute walk surrounded by great views.
So let's talk about some of the things Google had told me about Shetland and what was real –
Up Helly Aa:
I had read about Up Helly Aa – a fire festival held on the last Tuesday of January every year with Vikings roaming the streets with fire torches burning a boat.
It was one of the first things mentioned to me by my new team in store. Did I know about Up Helly Aa and did I have a Ticket for a hall? I was then told all about it and tickets were arranged for me.
On the day of Up Helly Aa, festivities start at 6am and carry on until 8am the next day. We walked in to town to watch the parade of the Jarl squad and the Junior Jarl squad and their galleys. As they marched through the crowded streets with a pipe band, the whole town covered the streets to get a good view, before heading down to the ferry terminal to have photos on board the galley. All the street lights are turned off as 1000 torches are lit and the Jarl squad and 48 other squads march through the streets bearing torches, then make their way to a park where the Up Helly Aa song is sung and the 1000 torches burn the galley that has been a year in the making. All 49 squads make the rounds between the 11 halls in and around Lerwick and perform an act (anything from a popular song, comedy or an X factor act with the real Wagner). There is also live music in between the acts. The atmosphere is amazing with everyone mingling together having a drink, a dance and great fun. Up Helly Aa is something everyone should experience once.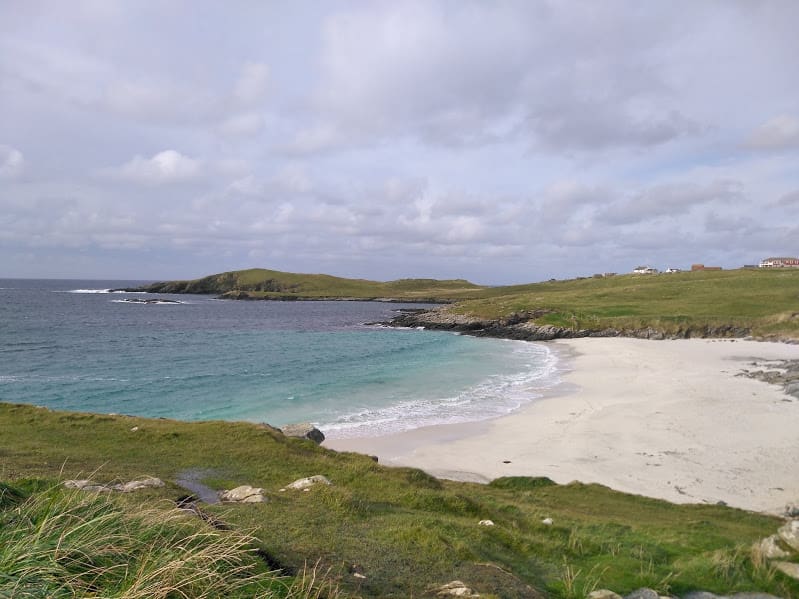 Darkness:
Although it is true in winter darkness sets in early and on the shortest day you only get 5 hours of daylight we took this as a challenge and would set out before first light and many times make it back to the car in darkness after exploring a beach or hiking. You get some amazing views of the sun setting. There is also a lot to keep you entertained from great places to eat out, the cinema and the local pubs with live music; there is always something going on and you are always made to feel welcome with people pulling up a chair and having a chat (yes strangers just wanting to have a chat).
Mirrie Dancers aka the Northern Lights:
I have always wanted to see the Northern Lights and what can I say but WOW. After a few failed attempts, one night our online app told us that it would be a good night to see them, so with a flask of coffee, a blanket and my camera we headed out of town to a nearby loch. As we drove out of town my Husband said "look at that" and the sky was glowing green. We parked up at the loch with other aurora hopefuls and the show began with reds, greens and purples dancing across the sky and a strange sparkling arch (we later found out this was a phenomenon called Steve rarely seen) we spent two and a half hours in awe watching this beautiful show.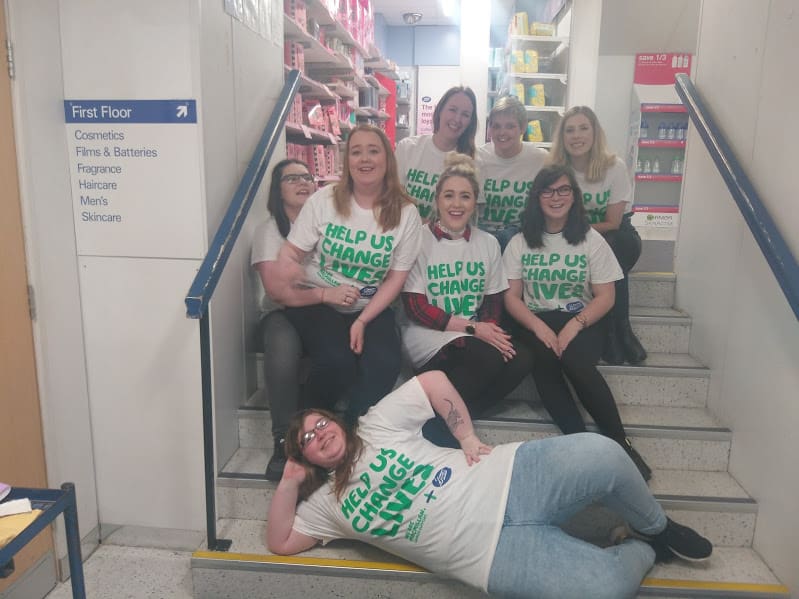 Wildlife and Beaches:
With over 1500 km of coastline, Shetland is host to over 100 beaches. We have enjoyed many walks on them and love finding new ones. The wildlife you see when out walking is truly amazing from seals and otters to whales, and for the bird lovers you can't go wrong with puffins, cormorants, fulmar, and my favorite the oyster catcher, not forgetting the famous Shetland ponies that roam free.
The weather can be stormy as you are surrounded by the North Sea but this makes for great waves and I love watching the stormy waves that can come crashing in at 30ft.
So, to sum up, I took a chance to have an experience; I moved myself, my husband and the cat to work and live in a great community on an Island and I am so glad I did. It has been an amazing adventure. When deciding on whether or not to take the job and move so far away I spoke with my family and friends who told me you only get one chance at life so go and live it.
Take a chance…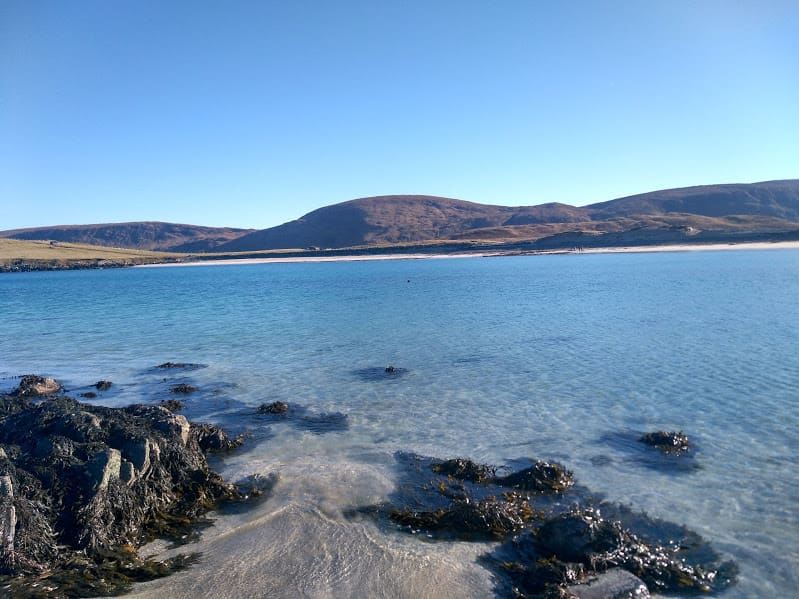 Are you dreaming of a life somewhere different? Why not take our relocation quiz to see where would suit you.
If you have any questions about a Pharmacist role with us, click here to speak to our in-house recruitment team on live chat.
Back to top