Back to our stories
Our Legendary Leaders: Liz Hewitt – Senior Christmas Buying Manager
I challenged our suppliers in 2019 to take all the plastic out of our gift range for this Christmas, over 2,000 tonnes of plastic!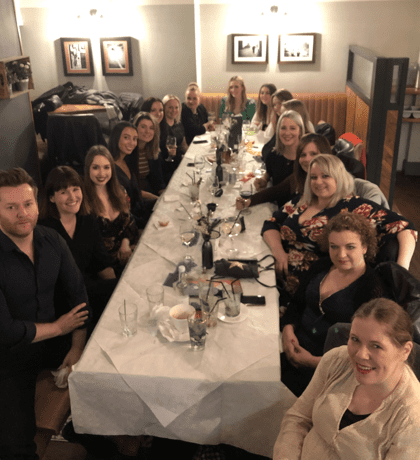 Tell us about your role 
I am the Senior Buying Manager in the Boots Commercial Trading team, responsible for the gift category and indulgent bathing. My team are responsible for choosing the range of gifts we sell every year at Christmas, we work with around 100 suppliers to build a range from scratch every single year, working around 18 months in advance to put together the perfect range for our customers. We work to understand the cultural changes, the beauty and wellness trends and fashion, colour and design trends too. We plan all the promotions and events and work with our marketing colleagues to build the customer engagement too.   
When did you start working at Boots? 
I have worked at Boots for 17 years, starting in 2003 as a Category Assistant on the washing and bathing category, I have done a lot of different roles in trading over that time, including the Senior Buyer on haircare and cosmetics and accessories… I love beauty!   
Why do you enjoy working on Christmas at Boots? 
Who wouldn't like to think about Christmas every single day of the year! I have a lot of experience across a lot of different categories in Boots and I get to use this knowledge to build a range of gifts which incorporates all these categories. I also love keeping in touch with the very latest fashion and beauty trends and building these into the ranges is great fun.   
Tell us about your team 
I love leading a big cross-functional team to deliver the biggest sales quarter of the year. This role also allows me to get close to the store teams, which I love. None of what we do for Christmas in the Support Office would make any difference if stores didn't do what they do brilliantly every year!
What's new at Boots for Christmas gifting this year? 
We've launched into lots of new categories, for example, we've got Wellness for the first time this year. This Christmas we have over 50 new brands, and over 1000 new products. It's a very exciting year! There are a couple of the highlights, we've got MAC for the first time in Boots this year, MAC will be doing some Christmas gifts for us. We also have some new ranges from Cowshed and Rituals. Two exciting wellness brands.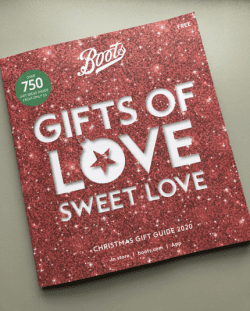 It's been a difficult year, how are we reflecting that in the Christmas ranges? 
We've created 45% of our range under £10, so we're really excited about this. It means customers can gift all those people who have helped them this year, whether that be the postman or the next-door neighbour. They can gift something for either £5 or £10.
What have Boots done to tackle plastic waste this year?  
This year we have removed all our plastic gift packaging, which is over 2000 tonnes of plastic from our gifts. This equates to 13 blue whales of plastic!   
Tell us a career highlight or something you're proud of
I have three…   I won a Boots UK Best of the Best award in the 'Legendary Leader' category nominated by the toiletries team I led in 2015. I co-led a huge team for 2 years, on a project called Sweetshop. This involved changes to our cosmetics stands in almost 2,000 shops. A project that won a lot of industry awards. I challenged our suppliers in 2019 to take all the plastic out of our gift range for this Christmas, over 2,000 tonnes of plastic! 
Are you interested in a Buying & Merchandising career at Boots? View our Career Area page here.
Back to top