Back to our stories
Top tips for a work life balance and my 33-year career with Boots
I love that no matter how small the intervention is from myself; I can make an impact on team members lives for the better.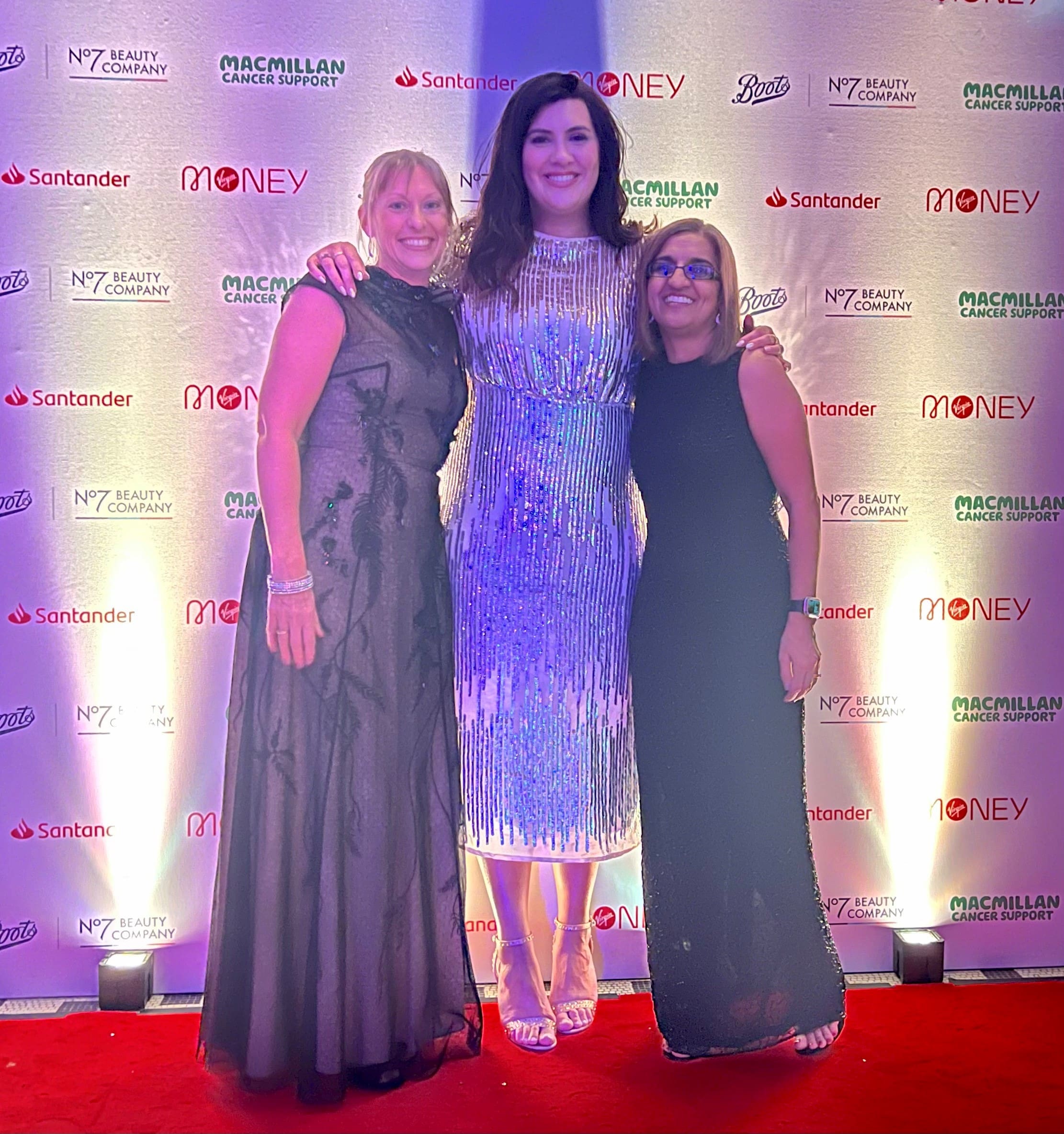 Tell us about your career to date…
I started my career in 1989, over 33 years ago! I began working in Kingstanding Boots as a Pre-Registration (Trainee) Pharmacist and have been fortunate enough to have worked in stores, in the field and in Support Office roles.
I worked as a Store Pharmacist leader for the first 5 years around Birmingham and I met incredibly warm and caring team members who loved what they did as much as me. Then, I progressed to the position of Area Business Efficiency Manager looking after the budgets and operations of 15 of our largest stores and flagships. That was an amazing job and got a taste for working and influencing a bigger number of stores across different locations.
From here my journey moved to Nottingham in 1997, where I took up my first Support Office role within the Operations Improvement department. I worked as an Operations Manager looking after retail initiatives and landed the first computer generated workforce planning tool for stores.
Thereafter I moved back into stores to take up a Store Operations Manager role in Merryhill, whilst I prepared to get married in 2000. Having married, I then moved to Northampton to an Area Operations Manager role and worked across this area looking after 17 stores in total.
My next move took me back into Support Office into the new Store Opening Operations Manager role in Property and this was an amazing four years of my life spent opening a variety of stores across the UK including some significant ones such as London Sedley Place in England, Glasgow Fort in Scotland, Llantrisant in Wales and Belfast in Northern Ireland.
Having had time for maternity leave in 2007 and 2009, I progressed to a part-time role in Pharmacy Operations and then landed a role in HR as an L&D Designer. From there I progressed into the role that I have been doing for the past 5 years; HR Business Partner (HRBP) for Pharmacy and now for the Healthcare Business Unit.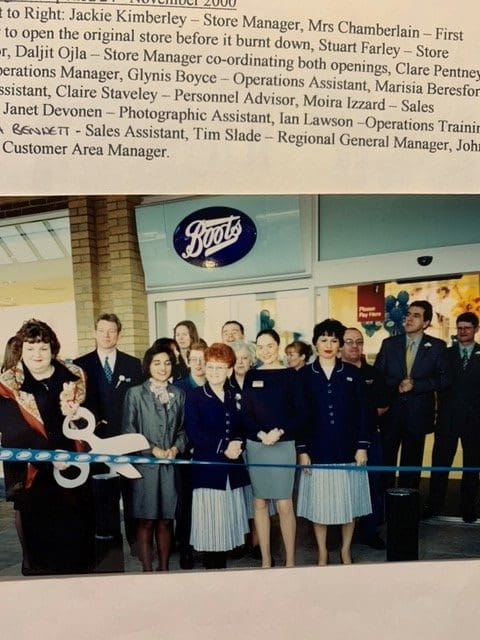 What do you love most about your role?
The wonderful thing about my job is the variety, no day is the same. I also love that no matter how small the intervention is from myself, I can make an impact and change team members lives for the better.
I enjoy the fact that I am aligned to two parts of the business, the wider HR team and the healthcare business unit. I get the opportunity to work with an array of leaders and I am privileged to be involved in shaping the people agenda for Support Office and Pharmacy teams in stores.
You recently ran the London Marathon. How was this experience and how were you supported?
The London Marathon was the most fantastic experience, but despite numerous friends telling me how amazing it was because of their own experiences, I never imagined what it would be like.
I enjoyed every minute of it, after all the training and relentless miles that I managed to do before the big day, it all paid off. I was overwhelmed and humbled by the thousands of people that came out to support and I even managed to get a special blessing from a priest on the second mile…I knew from that very minute I would finish and be OK.
I enjoyed the atmosphere which was electrifying from mile 1 to mile 26…. high fiving the little kids and being overtaken by rhinos and gorillas in cages all made it such a spectacular event. I met lots of lovely folk along the way and it was a special comradery that I had never encountered previously.
I fundraised for Macmillan and managed to raise with two other friends at Boots a total of over £14,000, we were so proud and supported by Boots throughout. We did a '5km your way' run with Boots team members in work, held a treasure hunt onsite in Nottingham, ran a Macmillan fundraising event, held a Macmillan evening with our Trainee Pharmacists and did our own personal fund raising through a JustGiving Page.
I am honoured to have been able to work as well as fundraise for such a worthy cause.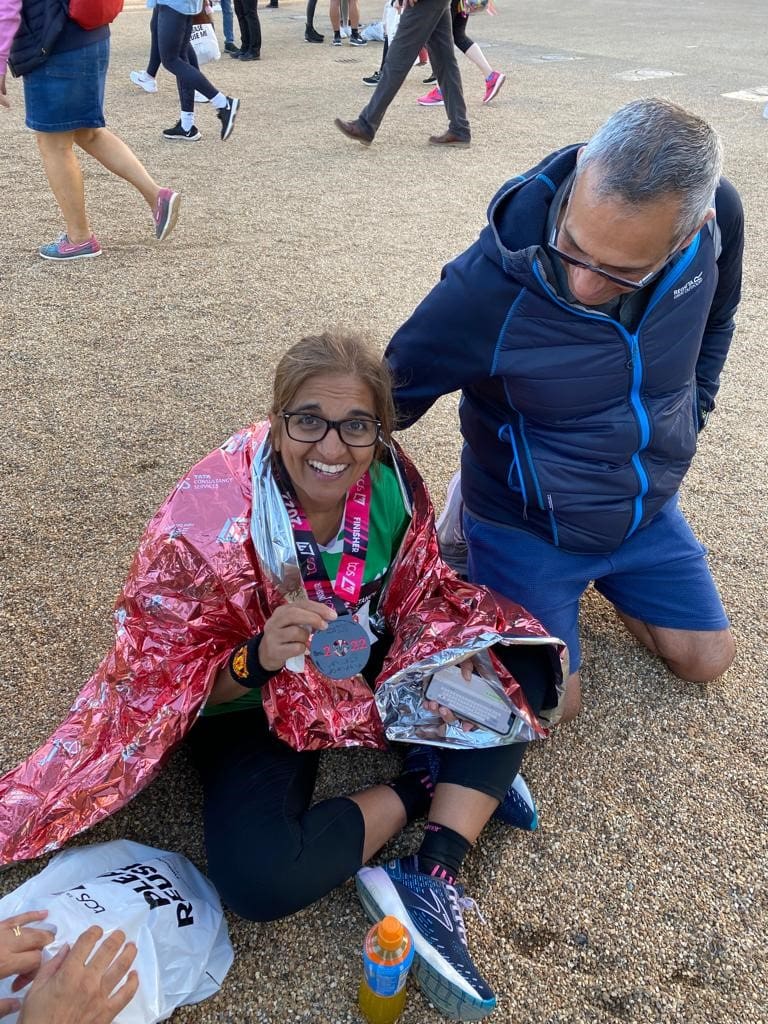 You are also a trained Mental Health First Aider, what does this involve?
I completed the Mental Health First Aid training in 2020 and I have facilitated others within the functions that I support to undertake such training as well. As the lead HRBP for the Mental Health First Aiders (MHFAs), I have regular meetings with the central wellbeing team to keep an accurate record of the MHFAs within the Healthcare Support Office and ensure that we have enough available.
As a MHFA, the training has given me the tools to have the most appropriate conversations with line managers with any mental health concerns and signpost them to the right resources.
What are your top tips for team members for having a good work life balance? What support do Boots offer for team members?
1.Learn to switch off from work
2.Use time to organise your workload at the start of each week and review at the end of the week what has been achieved and what needs to be carried over
3.Set your workspace up at home and in the office so that you can make the most of working in both spaces
4.Agree a start and finish time each day and don't be tempted to keep dipping into email on your phone
5.Take up some type of physical activity to help break up the day. I have an apple watch that likes to tell me when to stand up!
Boots offers several things to help with work life balance:
-Flexible working is encouraged, and all team members can apply for this
-Support Office team members can split their week at home and in the office with our hybrid working policy
-Holidays are encouraged and team members are offered the option of buying up to five extra days
-Use of new technologies enables us to connect more easily and work from different locations in a hybrid way
-Regular 121s are encouraged for all team members to allow for open and honest conversations about how they are feeling and opportunities to address any potential areas of concern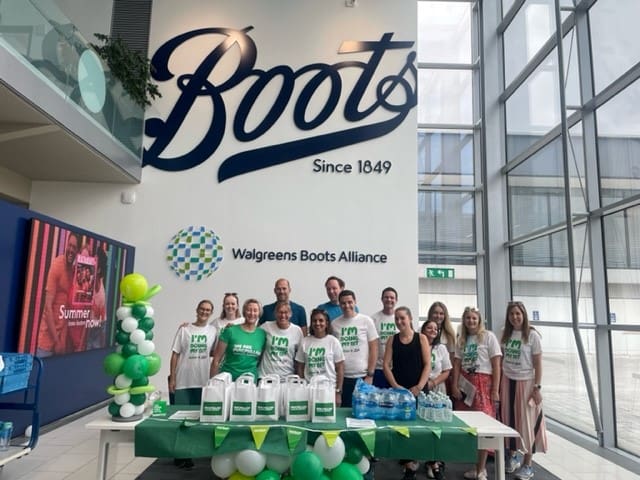 Do you feel you are making a difference in the workplace and changing for the better?
Yes, I feel I am making a difference. I am working through my own apprenticeship now, and I have enjoyed being allowed to learn whilst I am working. This is helping me to improve, develop and contribute to the people agenda in a positive way from tools and information I have been taught.
Back to top