Back to our stories
A look into the Boots Archive and Recording our Response to COVID-19 for Future Generations
It's a privilege to have the responsibility of making sure that our colleagues' contributions to the past and current success of Boots isn't forgotten.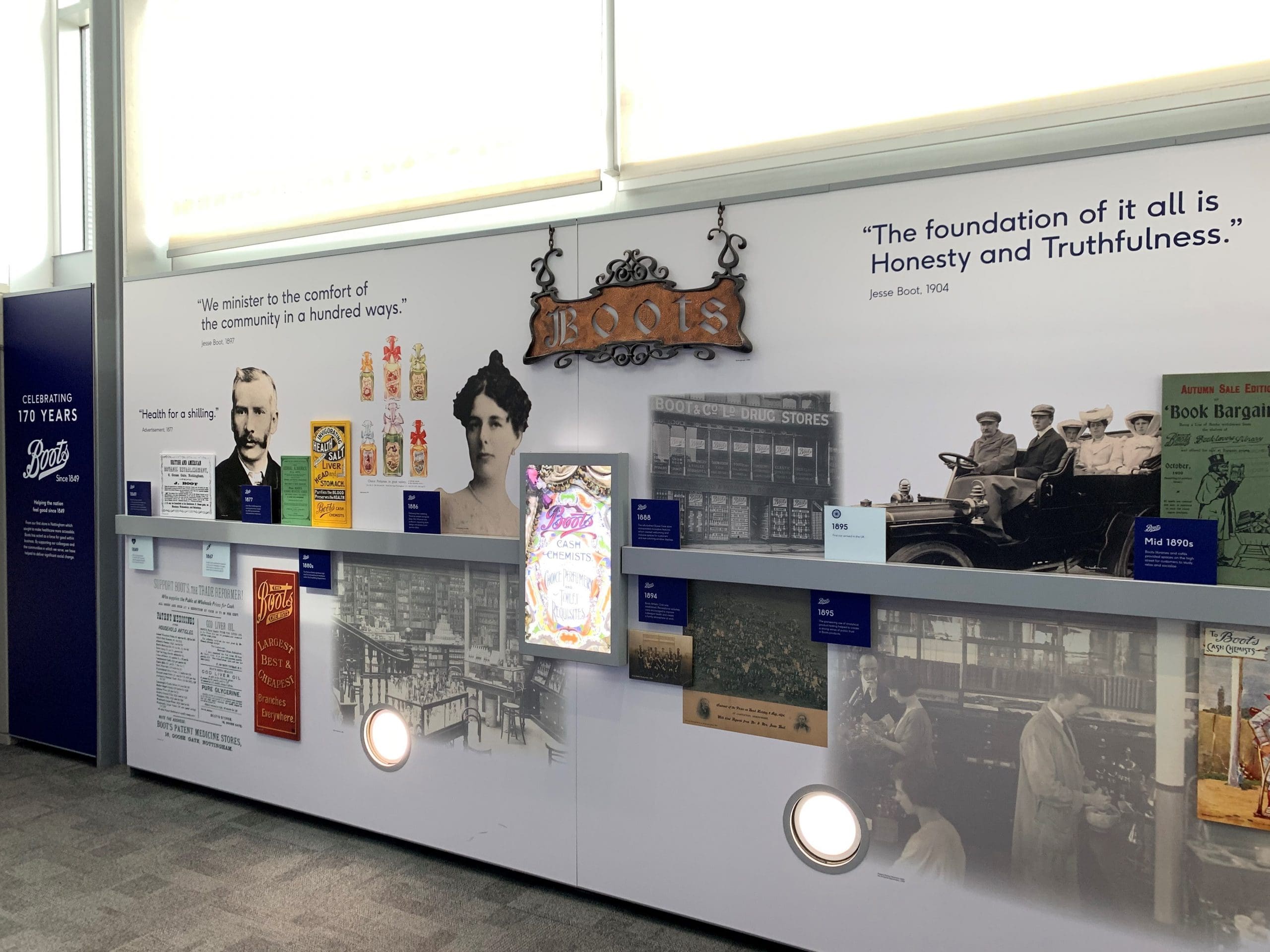 The Boots Archive team are responsible for collecting and preserving material which charts the history of the UK's largest retail pharmacy. We're based in Nottingham in a purpose-built building which houses our archive and museum collections and contains over 6000 boxes of records and objects relating to the history of the company, ranging from photographs, letters, advertisements, building plans and colleague magazines to pharmacy equipment and products.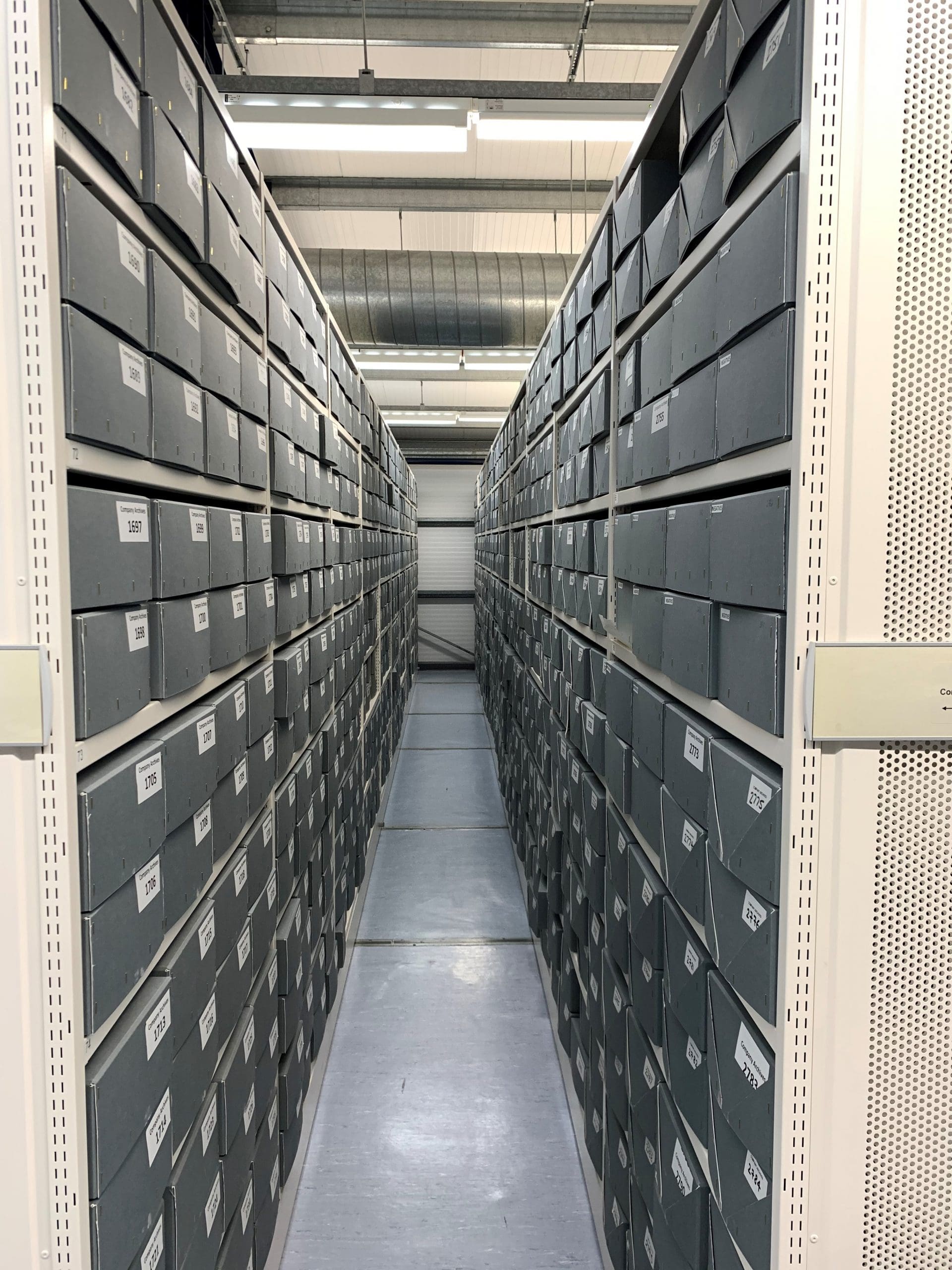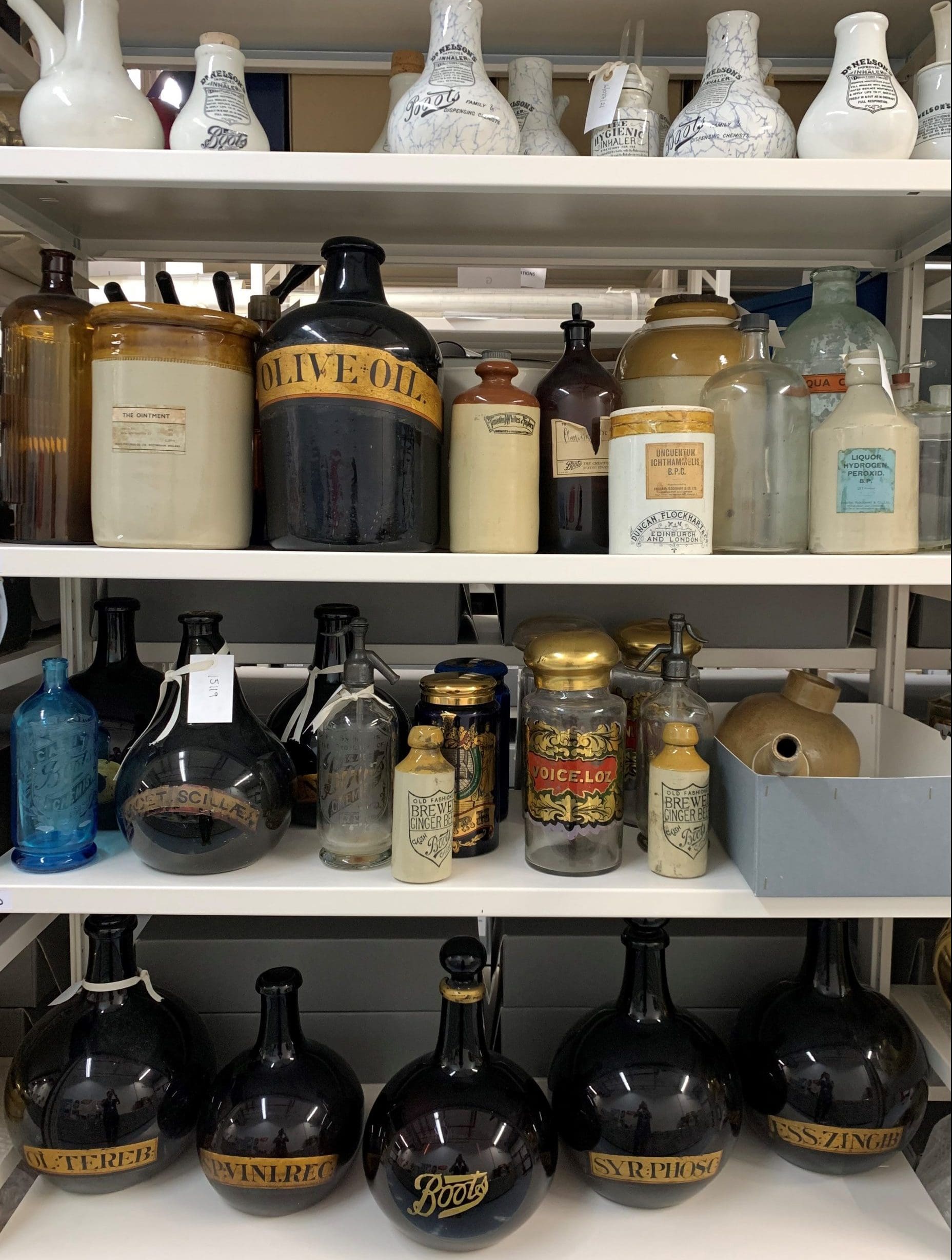 There's not really a typical day working in the archives, which is part of what makes it so interesting! A lot of our time is spent on supporting projects across the business and using our heritage to help demonstrate how Boots has consistently been a force for good throughout our history. We regularly work with our brand teams to help add authenticity to our current campaigns, and we're often consulted in relation to strategic decision making by the business. Away from this we might be answering enquiries both internally for colleagues and externally for customers, collecting new material, undertaking preservation work to ensure the collections remain in good condition and conducting research.
We've been fortunate to be involved in some great projects recently, collaborating with a range of teams from across the business. The 50 Year Club is a great example of this, where each year Boots celebrate colleagues who joined us over 50 years ago, by inviting them to a special event at Lenton House in Nottingham, which was previously the Boot family home. The event draws heavily on our heritage and the team support by inviting colleagues to visit to the archives, delivering a presentation on the history of Boots and creating a personalised commemorative booklet which uses archive content to document their career history.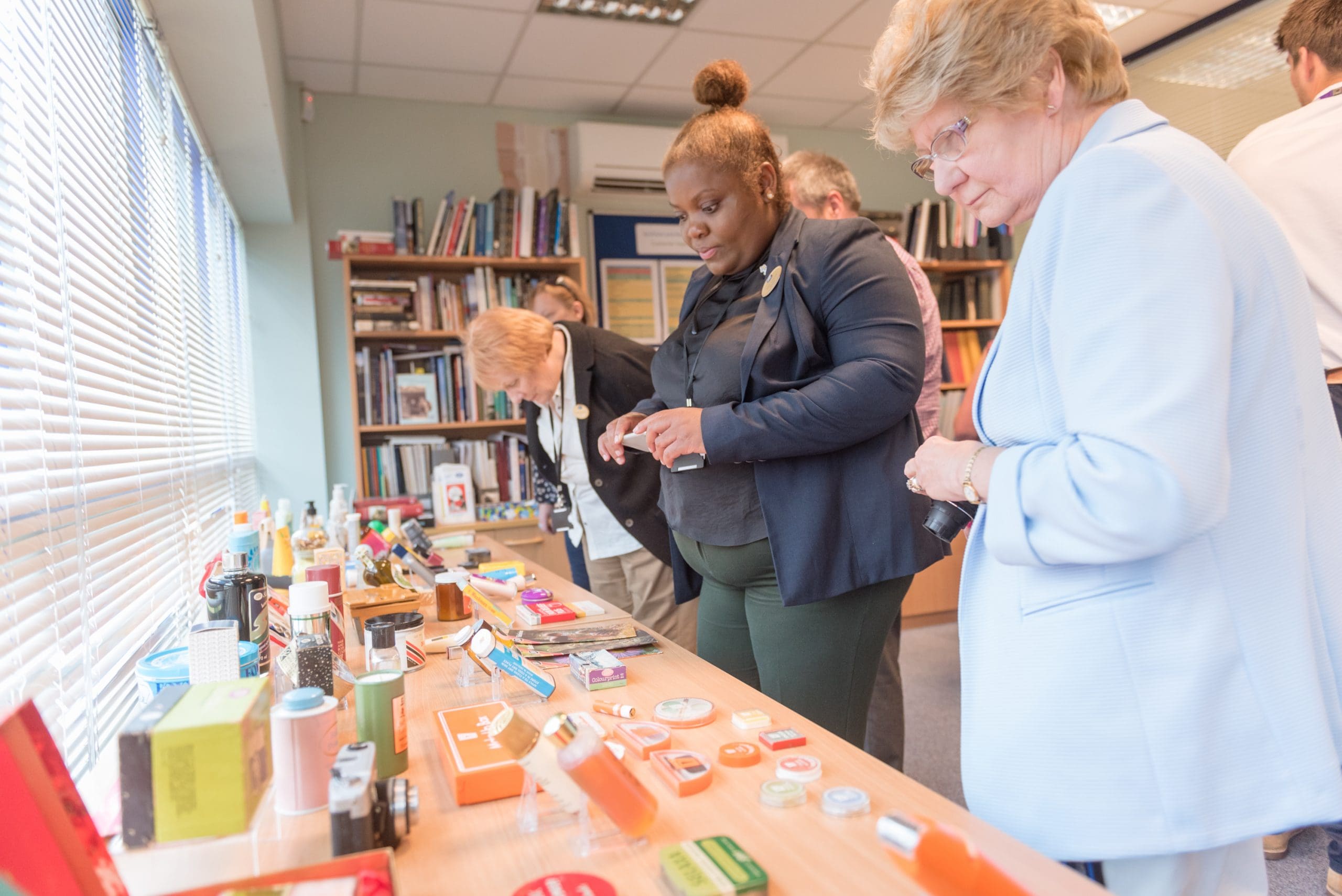 In 2019 we were also able to celebrate our Boots 170th anniversary by installing a new heritage wall at our Support Office in Nottingham, which helped us showcase our history to our colleagues. It allowed us to share some amazing milestones using information and items from our collections, such as the launch of some of our most popular brands including No7 in 1935 and Soltan in 1939, the discovery of ibuprofen by Dr Stewart Adams in 1969 whilst working at Boots, and more recently the launch of the Advantage Card in 1997. The feedback from our colleagues was positive, with many saying how it made them feel proud to work for a company with such a great story to tell.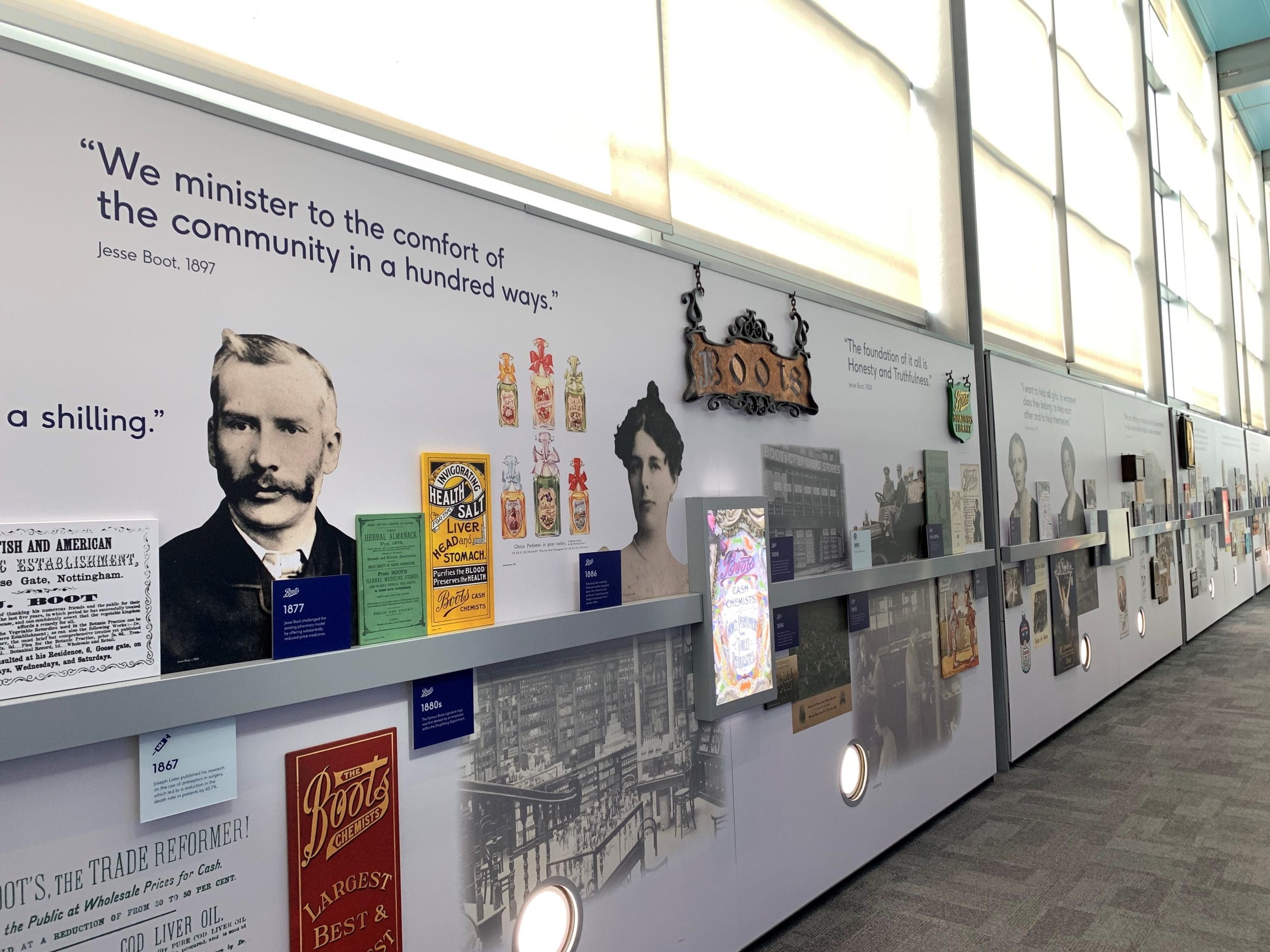 One of the most exciting projects we've been involved in was a collaboration between the Archive team and Professor Victoria Tischler, an academic specialising in dementia care, where we looked at the link between the senses and memory in relation to dementia. As part of this, the team created sensory boxes which contained items from the archive including fragrances, photos and medicine jars, and held workshops in several care homes where we measured the resident's reactions. After receiving positive results, the team are now looking forward to expanding the project further by providing a memory box to all Boots care homes once the easing of restrictions allows.
If you want to find out more about the project you can here: https://www.boots-uk.com/our-stories/treasured-items-from-the-boots-uk-archive-help-to-rekindle-memories-in-people-with-dementia/
Whilst the outbreak of COVID-19 has halted our ability to undertake some of our usual activities, it's forced us to think about how we should be recording our response for future generations. Boots has played such a vital role during the pandemic by testing millions of people and being amongst the first to offer vaccinations in our stores so it's important that we try and gather as much material as we can to record and evidence our involvement.
We've collected items generated by the business such as press releases and photographs, but to ensure we got a full coverage we appealed to colleagues across the business who got involved as 'heritage champions' and gathered material from the shop floor to forward on to us. Through this, we've received a variety of material that we perhaps wouldn't normally have had access to, including used COVID vaccines, in-store signage and leaflets which will be used to inform future generations about our response. Some of the items we've collected will also be submitted to the Science Museum in London.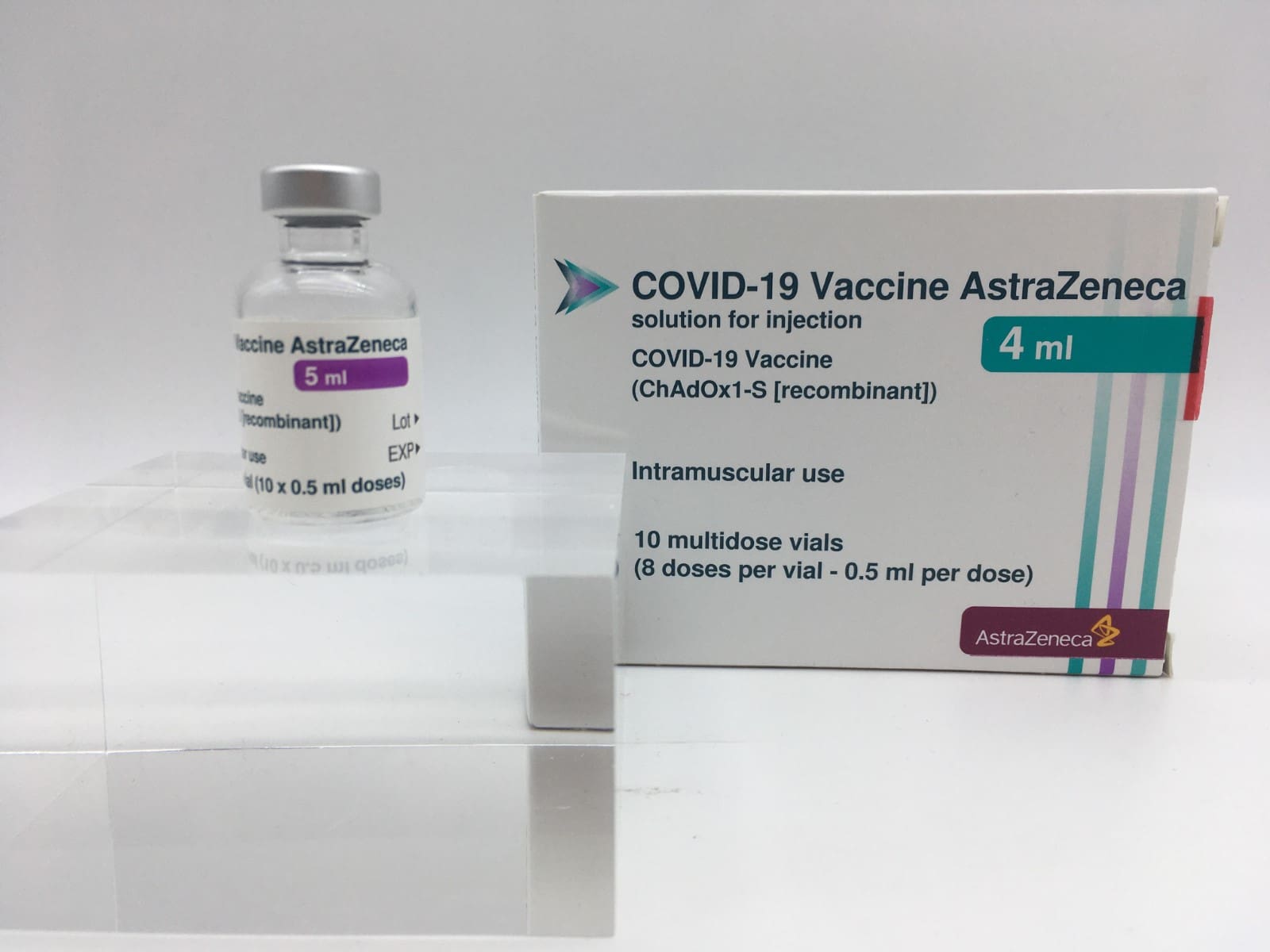 One of the questions we're asked most frequently is what our favourite items are in the archive, and I think as a team we all agree that it changes quite often! However, I normally come back to a collection of store photographs that were taken in the early 1950s. These were part of a project to take a photo of most Boots stores around the country, and it's great to be able to share these images with colleagues, who can sometimes still be working in the same building almost 70 years later! It really makes people proud when we can show we've been providing constant support to local communities for such a long period of time.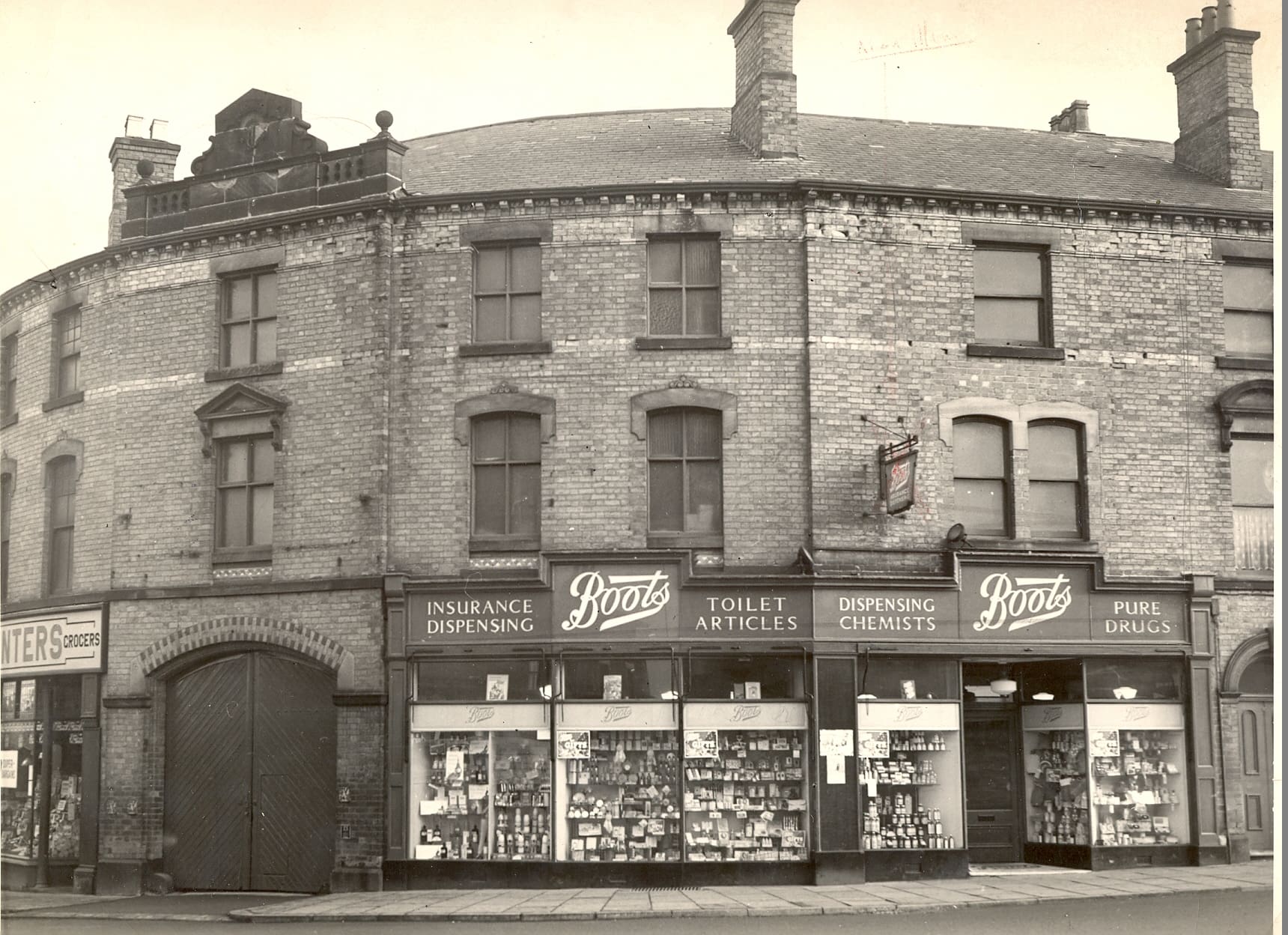 Ultimately, one of the most enjoyable aspects of working in the Boots Archive team is that we have such a rich and authentic heritage to share and it's a privilege to have the responsibility of making sure that our colleagues' contributions to the past and current success of Boots isn't forgotten.
We can trace this all the way back to 1849 when John Boot opened his first store in Nottingham to provide an affordable alternative to traditional medicines. Later, under the leadership of Jesse and Florence Boot, the business flourished, and we can say that they were true pioneers in the way they cared for employees, innovated within business and contributed to their local communities. This continues today, and by using the archives we can demonstrate how we've been doing it consistently for over 170 years.
If you want to find out more about the Boots Archive collection you can search our online catalogue, where there are now over 61,000 entries and almost 25,000 digitised images available:
http://archives.walgreensbootsalliance.com/
Back to top