Back to our stories
Why I love Community Pharmacy – Rory's Story
I have created not just a lovely working relationship with colleagues and my patients, it's kind of like a family situation.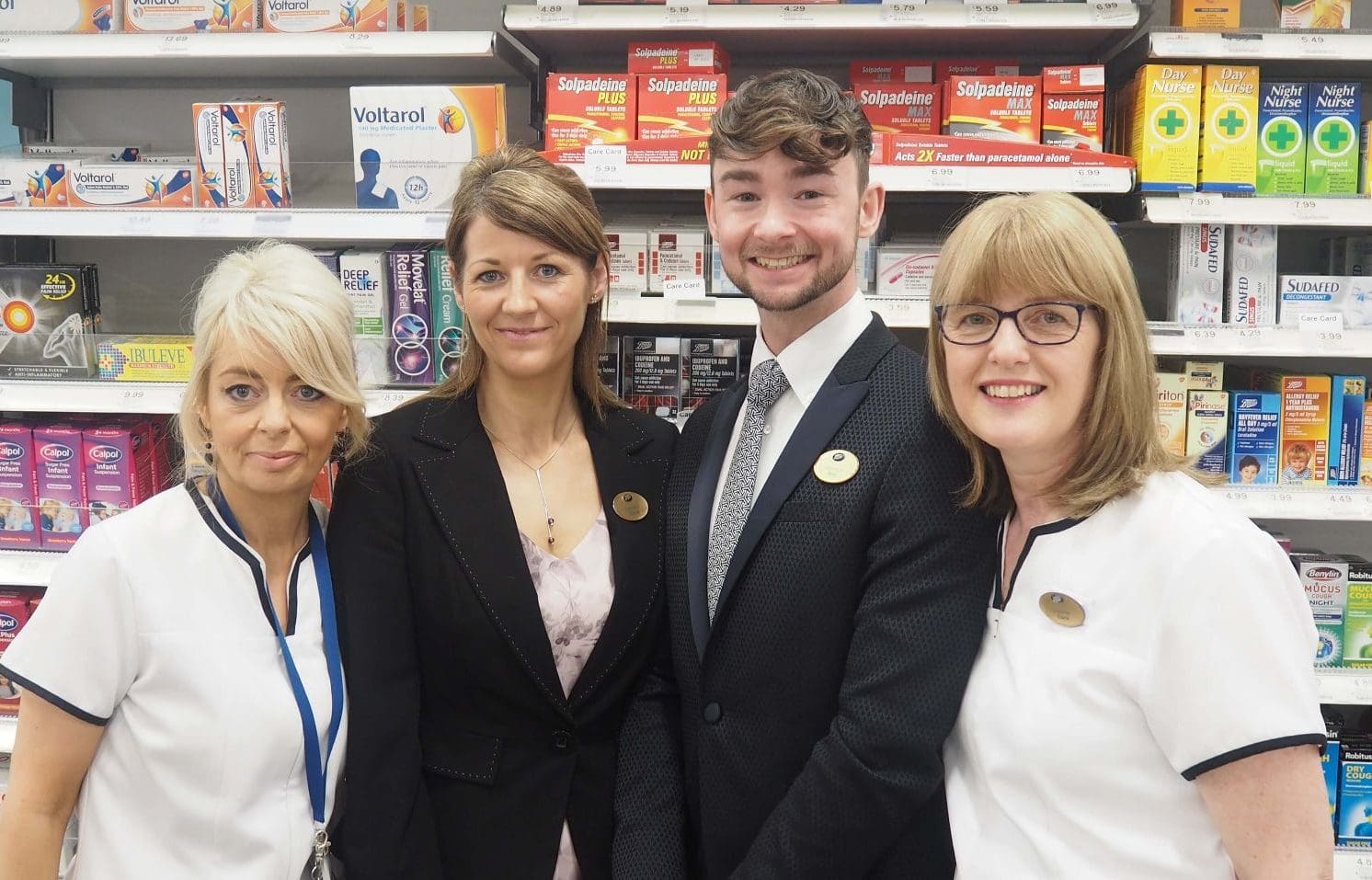 Meet Rory, he's a Boots Pharmacist from Nottingham. Here he tells us about his career, his team and why he loves working in community pharmacy.
Hi, my name is Rory, I am a Pharmacist for Boots. I've been working for the company for 7 years and I really enjoy it. I came to University of Nottingham to study Pharmacy, I've always wanted to be a Pharmacist. I had a part time job when I was 15 in pharmacy, ever since day one I knew I wanted to be a Pharmacist.
When I qualified I did my Pre-registration with an independent, then upon qualifying I became a Locum Pharmacist to go traveling to different companies. But I did crave the consistency and the security that a permanent job would have afforded me. So, when making the decision where to go, Boots was the obvious choice. Being such a large company, I knew they offered a lot of career variety; if you wanted to go to Head Office, into Store Management, or continue as a pharmacist as I had been, it was a no brainer.
Why did you move away from Relief Pharmacy?
When I joined the company, I was a Relief Pharmacist, which I really enjoyed because it gives you insights into different stores, because in a company of this size there are different size stores, different directions that stores go in. You get to see Flagship stores, smaller stores, Healthy & Beauty stores, larger stores, and different working environments so you get a broad spectrum of every kind of aspect of Pharmacy. In doing that it gives you a good position to choose what you want to do going forward. For many people relief is what they want to do because they like the variety, but personally I like the consistency of having my same staff around me, regular patients that build up rapport and relationships, and in doing relief for 7 or 8 weeks all together, I got a very good grounding to say this is exactly what I wanted to do so I could confidentially make a decision to settle in a store.
Tell us about you relationships with your patients
Well it's a two-way street. What you give to people you get back. I work 40+ hours a week, so I think you need to make the environment nice. Also, you lead the team, if you're happy and you're engaging with customers and customers are happy, the team are happy. They give more, you get more out of them and the result is just a lot better for both the team and patients. I feel very appreciated and very respected, I've had quite a lot of people who have referred friends to me for advice and it's very rewarding.
Tell us about your team
There's no 'I' in team, so we all work very well together as we're all different cogs in a big wheel. Each of my colleagues brings a different aspect to the table, some have customer service as their core, others have operations as their core, but all together they work cohesively to give the patient care the best platform that we have. Without one, the other one wouldn't shine, you need to have a cohesive model that everyone works together for the end goal which is patient care.
What's next for you?
I love my job here, I have created not just a lovely working relationship with my colleagues and my patients, it's kind of like a family. It might say Boots outside the door, but this is my pharmacy. I love coming into work every day, most days, I wouldn't swap that.
If you have any questions about a Pharmacist role with us, click here to speak to our in-house recruitment team on live chat or you can visit our Pharmacist page.
Back to top