Back to our stories
Ursula's varied ten years in Pharmacy at Boots Ireland
I realised how exceptional the training is that Boots provides for their colleagues, and how they want to develop team members to ensure they are equipped with the knowledge and skills to deliver amazing customer care.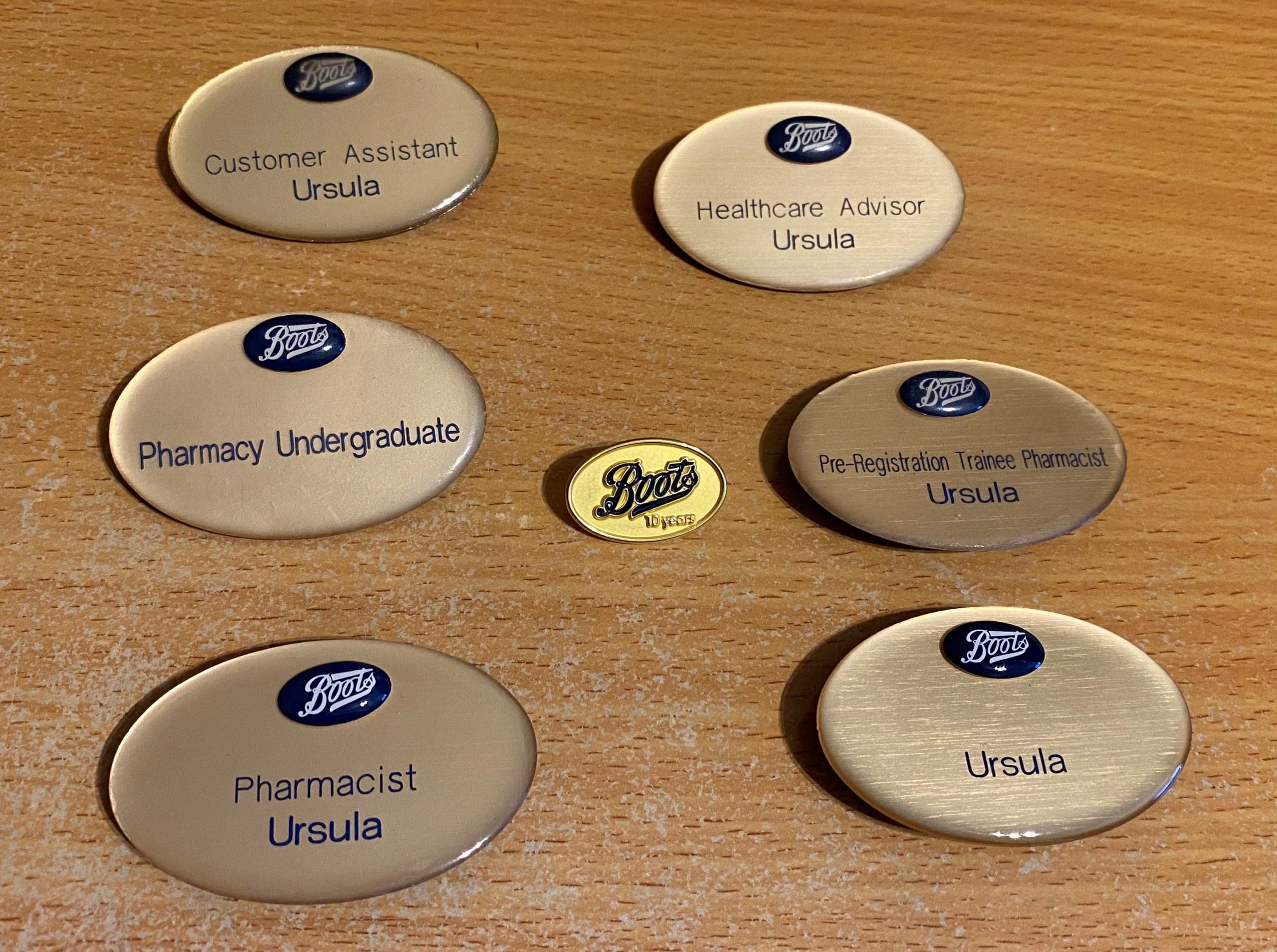 Meet Ursula, who has grown and developed through multiple roles with Boots for over ten years. From Christmas Customer Assistant to Healthcare Academy Trainer, Ursula takes us through her career journey so far with Boots.
Customer Assistant
I initially started as a Christmas Customer Assistant, and although it was only for two months, I really enjoyed it, so when the opportunity presented a few months later to take a part-time position as a Customer Assistant, I jumped at the chance. I was studying at the time, so the part-time hours suited me perfectly and I was always available for extra hours during the summer and at Christmas. As a Customer Assistant I had great experience working in different areas of the store, from tills to delivery to fragrance and even spent a summer working Sundays on No7 – this variety gave me a good insight into the running of the store.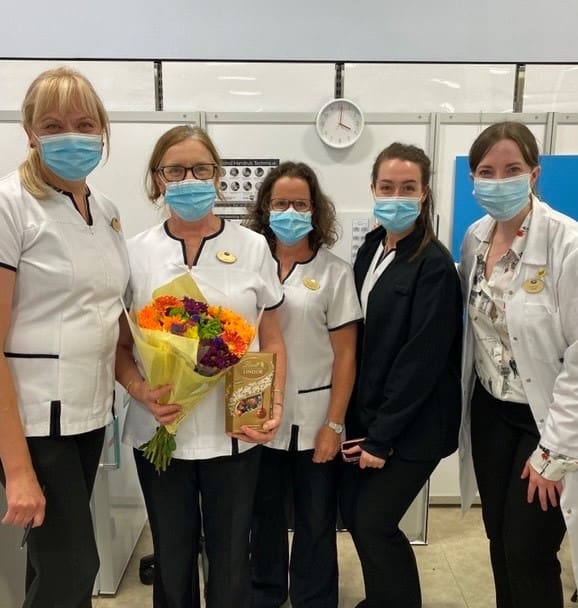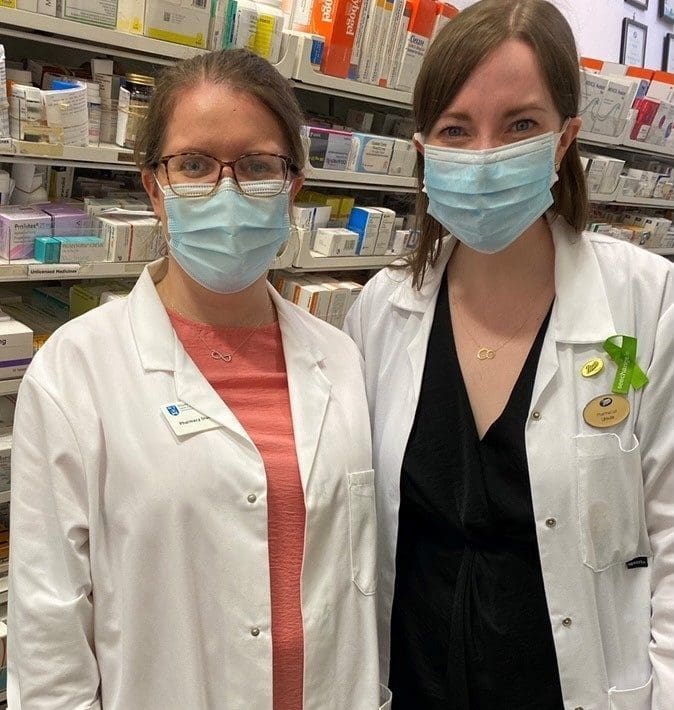 Healthcare Advisor and Dispenser
I was then given the opportunity to move to the healthcare counter and began working through the Healthcare Advisor Programme which was brilliant and something I really enjoyed doing. I remember attending two training days in head office and I realised how exceptional the training is that Boots provides for their colleagues, and how they want to develop team members to ensure they are equipped with the knowledge and skills to deliver amazing customer care. I thoroughly enjoyed working on the healthcare counter and gained so much experience and really developed my interpersonal skills.
Once I completed the healthcare course, I was given the opportunity to register on the Dispenser Programme. This gave me a brilliant insight into the running of the dispensary, stock management and really gave me the opportunity to see how important the role of the Pharmacist is and how much of an impact they make on a daily basis – which I found so admirable. It was then that I decided to return to college and study pharmacy (a five-year degree!)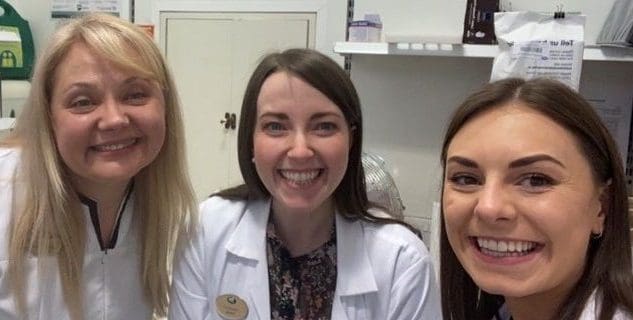 Becoming a Pharmacist
I felt extremely supported by my line manager and by the store when I made the decision, and I was able to reduce my working hours to just one day per week.  I really feel that all my experience working in the dispensary and on the healthcare counter, as well as the training I had received from Boots, helped throughout my degree, especially in dispensing labs and practical exams.
During my degree I completed the Boots Summer Placement Programme which was an amazing experience. We went to head office for training days where we covered topics such as heart health and diabetes, listened to guest speakers and connected with students from the other colleges.
For my degree I had to complete a 12-month placement in either community pharmacy, hospital pharmacy or industry and I knew immediately that I wanted to stay in community and complete the year with Boots. I completed my intern year at Boots in Blanchardstown and had an amazing experience working there. Once again, there were numerous training days held for the interns with multiple guest speakers coming in to talk about topics such as drug user services and IVF medications. The support we received was amazing.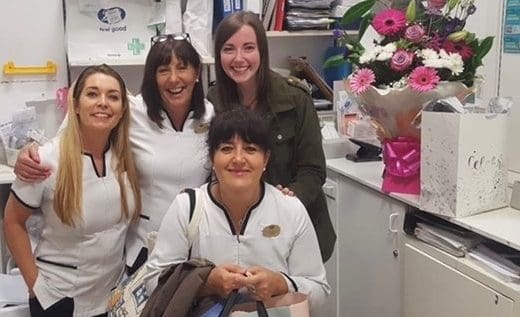 Relief Pharmacist and Support Pharmacist
I decided to become a Relief Pharmacist to gain experience of working in different stores. After graduation Boots held a two-week induction for the Newly Qualified Pharmacists where we had training days and got to spend time shadowing another Pharmacist before we officially signed onto the PSI register. This was a great opportunity to ask any questions, read standard operating procedures (SOPs) and do any service training we needed to do. By the time the two-week induction came to an end I felt confident and ready to start in my role as a Relief Pharmacist, and I knew there was plenty of people I could turn to if I had any queries or concerns which was reassuring.
I spent three amazing months as a Relief Pharmacist, before I had the opportunity to take a position as Support Pharmacist in Maynooth. I worked in the support role for two years during the height of the pandemic and I feel I really came into my own as a Pharmacist and had a great opportunity to develop my leadership skills. I gained great experience carrying out a wide variety of services and Maynooth was chosen as one of the COVID-19 vaccination hub stores, so I had the opportunity to be involved in the roll out of such an important service. I also felt extremely lucky to have the Pharmacist Development Programme training days throughout the year. This programme provides support to Newly Qualified Pharmacists in their first three years since qualifying and helps to prepare Pharmacists to step into a Supervising Pharmacist position at the end of their first three years. These days really supported my development and I was able to connect with other Pharmacists in the same situation, which I was grateful Boots provided.
Healthcare Academy Trainer
I had always been interested in the role of Healthcare Academy Trainer ever since those first training days of the healthcare course, so when the position opened, I jumped at the opportunity. The role is a positive challenge for me and allowed me to use different knowledge and skills that I've acquired working as a Pharmacist.
I have felt supported through every role I have had at Boots and really love how the company champions career development and progression. I would not be where I am today if it wasn't for my initial role as a Christmas Customer Assistant and all the opportunities that presented after that.  Not only is Boots a great place to start your career, it is also a great place to develop yourself and progress in any way you choose.
Looking to join our Boots Ireland team?
Click to read more about our varied opportunities in Ireland!
Back to top