Back to our stories
Our Legendary Leaders: Steve Westgarth, Head of Engineering
My ambition in joining Boots was to impact customers on both a national and international scale, which is something I am definitely able to do as part of my role.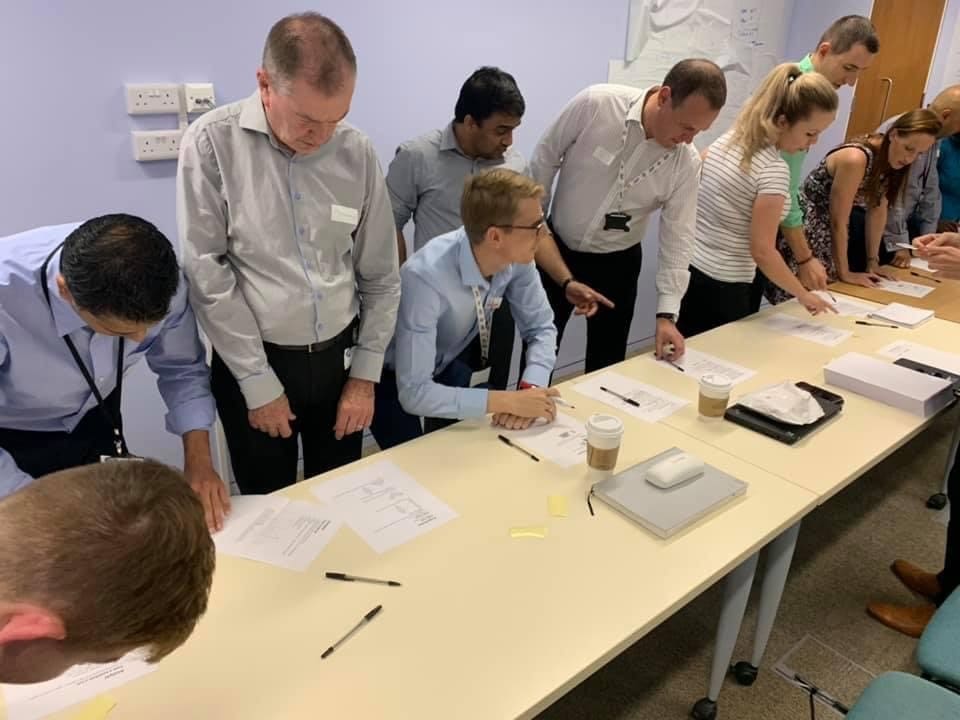 As part of our Legendary Leaders series, we are speaking to inspiring leaders across the business to gain an insight into their career and business areas. Steve Westgarth is the Head of Engineering within Boots IT and has worked at Boots for two years. Steve joined Boots at a time when Engineering was relatively new to the IT organisation and since joining, has been instrumental in establishing the function. Steve is here to tell us more about careers in Engineering, insights into current projects and advice to Engineers wanting to progress their career… 
What is your current role at Boots?
I am the Head of Engineering within Boots IT, where I am responsible for software development right across the IT organisation. The Engineering function is responsible for setting principles, patterns and standards for software development and for managing the software delivery undertaken by our partner organisations. 
What do you think makes a good leader?
As a leader at Boots, it's my job to enable people to do the best work of their careers and to contribute to the broad ambitions of the organisation in the best way that they can. I very much focus on understanding how I can help my team to achieve and find ways for us to collectively excel, surprising and delighting our customers with new and innovative customer experiences along the way. 
What does your current role entail?
My team are responsible for the implementation of key technologies that will enable the digital transformation of Boots.com and our mobile app. Historically, applications at Boots have been built using a monolithic architecture which makes it challenging to iterate and develop and release new features quickly. Our digital transformation involves rebuilding the software using a microservices architecture leveraging best of breed technology such as Adobe AEM, enabling us to benefit from much faster execution with an agile development mindset. 
How have you seen C
OVID
-19 impact digital developments to meet consumer demand?
Since COVID-19, we've seen our development roadmap change radically with a requirement to hugely ramp up our pace of execution. We've landed some great initiatives such as the Boots.com chatbot, which was designed to allow customers easier access to information without the need to call into the Customer Support Centre; an area of the business that experienced a particular increase in demand as a result of the pandemic.  
We've also had to adapt to working from home and find ways to continue working together as a team – it's particularly challenging when you need to work together to create architecture diagrams; an activity that in a pre-COVID world which would have been done with 10+ people crowded around a whiteboard. Despite these challenges we've achieved great things; the most notable being the launch of the new Boots.com homepage. 
How do you predict the future of technology to develop in terms of digital capability? 
All of these changes are about creating a new retail model that will drive us forward in the 21st century. Customers now expect an Omni Channel experience where they can seamlessly transition from Web, to Mobile, to  In-store. Within Engineering at Boots, we are working to develop capabilities that will enable Boots to offer a seamless Omni Channel customer experience with a real focus on surprising and delighting our customers. 
What opportunities are there for Engineers considering working at Boots?
With all of this work going on there are huge opportunities for Engineers at Boots – the Engineering function demonstrates every day the value that Engineers bring to the organisation and how they really support the business in leveraging digital technology to differentiate from the competition. 
What advice would you give someone wanting to progress their career
 in
 Engineering 
at
 Boots
?
For me it's all about experience, getting to use different technologies and finding out what interests you most. Don't be scared to ask questions and come and talk to people about what they are working on; you never know you might find an interest that leads to your next career move. 
What drew you to 
want to 
work for Boots?
I am incredibly proud to work for Boots and to lead an incredibly talented team. My ambition in joining Boots was to impact customers on both a national and international scale, which is something I am definitely able to do as part of my role. For me it's important to make a positive difference, and every day at Boots I am part of a team that is making a positive contribution to thousands of people's lives. 
Click here to see more about our IT roles at Boots UK. 
Back to top