Back to our stories
My Pharmacy Career with Boots Ireland
Boots has truly supported my entire development and I can proudly say that at Boots, possibilities for career progressions are limitless.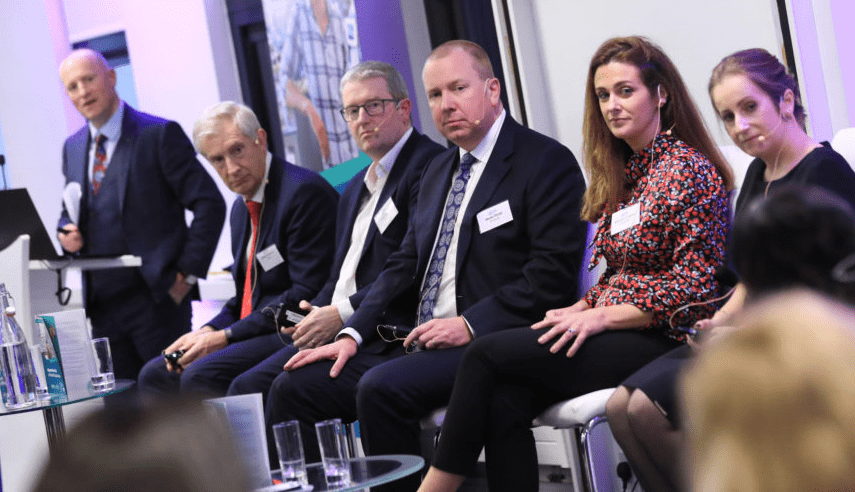 Back in 2007 I started my career as a full time Customer Assistant at Boots St. Stephen's Green shopping centre, Dublin, gaining a wide range of brand new skills: recommending the perfect products for customers' needs, working with deliveries, stocking shelves, working with sales plan and providing help in the cash office. But I was hungry for more. Opportunity came, and I applied for a Healthcare Advisor position. After few months of intense training and great help from more experienced colleagues, I successfully qualified in my new role. After a few months I was given the opportunity to become a Dispensing Assistant. This was a life changing experience. 
It took so much hard work to gain patients' trust, to show them that they can count on me to dispense their prescriptions, but it was so rewarding at the same time. For me, it wasn't just about learning how to dispense and gain clinical knowledge to provide best service to customers that became unwell. It also taught me that behind each prescription there's a story! Thanks to those patients I have learned how to make their day better. I could help with someone very sick, or upset, and I would make sure that they leave feeling looked after. My job is rewarding in so many different ways. 
I thought to myself, wow, all those qualifications and skills, can I do better? Yes!! I decided to take the risk and apply for a training programme to become an Assistant Manager. Another success, but little did I know it turned into a huge new adventure. Boots, for the first time, decided to participate in the national 2-year Apprenticeship in Retail Supervision Programme and I was one of the five lucky chosen Apprentices. 
To me it is a once in a lifetime opportunity, a professional challenge with prospect to develop current skills in a new environment and a chance to learn new skills and knowledge that will help with future career advancement. Boots as an employer is very heavily involved, I was provided with all necessary equipment needed to participate in classes and assignments, time off from work and ongoing guidance and support (no question is ever to small or too big).  
At the beginning (September 2019) it was rather challenging and quite overwhelming, but with expertise and help from my wonderful workplace mentor Lorraine I quickly realised that all is possible and the best way to do it is to simply organise myself and rely more on my own abilities. My efforts were seen by creators of the programme (Retail Skillnet Ireland) and I was asked to participate on panel for the official launch of the Retail Apprenticeship Programme that took place at IBEC headquarters on 20th November 2019, with representatives from other large retailers. 
Boots has truly supported my entire development and I can proudly say that at Boots possibilities for career progresses are limitless.  
If you have any questions about a Pharmacist role with us, click here to speak to our in-house recruitment team on live chat.
Back to top