Back to our stories
Digital Careers at Boots – working behind the scenes on boots.com with Mukhtar
Joining the Boots Digital Product team has by far been the best career decision I've made. The team culture, the projects I work on and the people I interact with everyday makes every Monday an exciting day to embark on new challenges and experiences.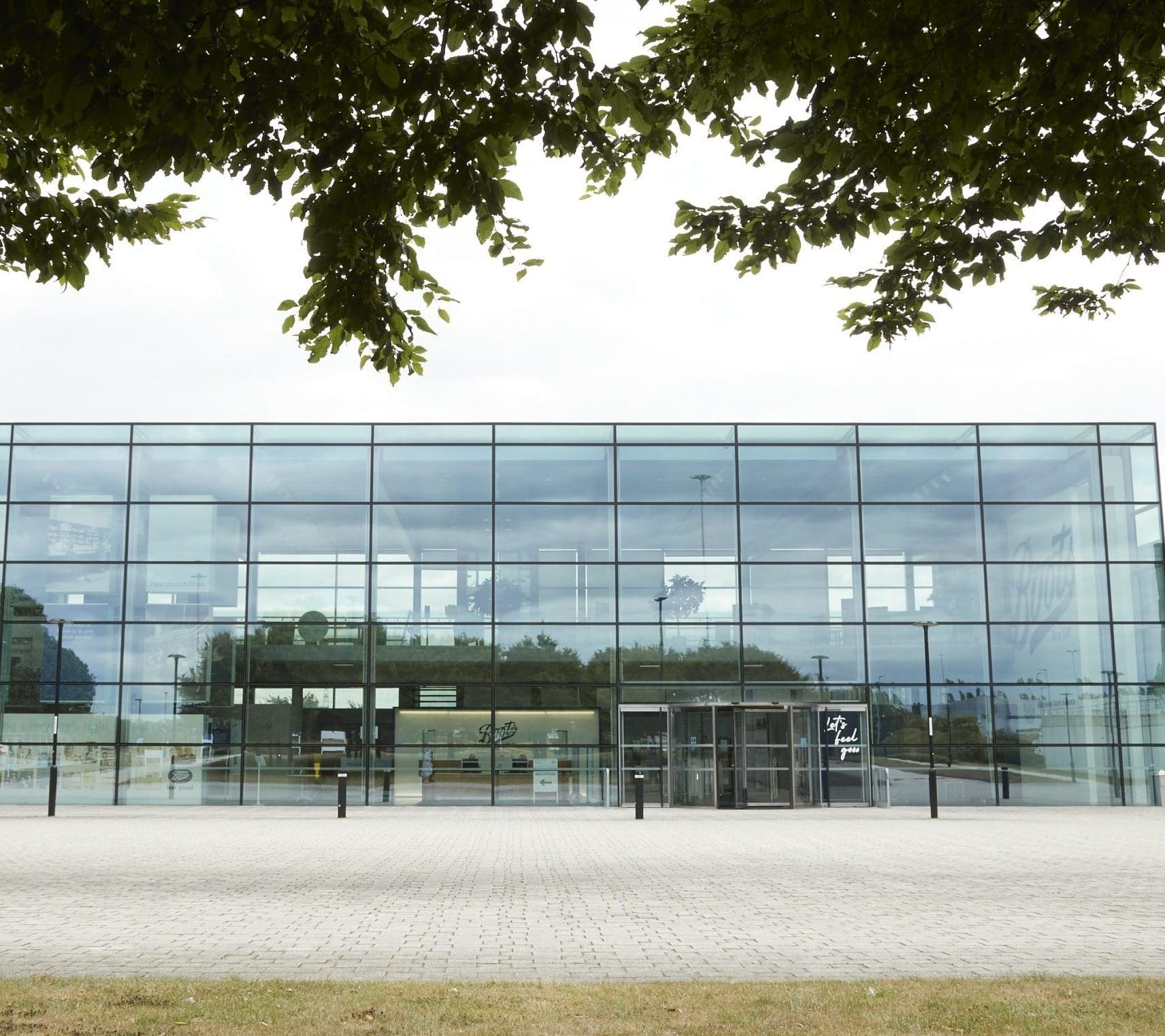 Hello! I'm Mukhtar and I joined Boots in November 2021, but it feels like I've been here years! I consider myself a lifetime customer of Boots, it's been a constant presence throughout my life – I got my first pair of glasses from Boots Opticians. I came across the position of Assistant Product Manager for Boots.com via LinkedIn and knowing how much Boots has been a part of my life, I thought this would be the perfect opportunity to work with an incredibly important brand and continue to develop my product skills.
Joining the Boots Digital Product team has by far been the best career decision I've made. The team culture, the projects I work on and the people I interact with everyday makes every Monday an exciting day to embark on new challenges and experiences.
Assistant Product Manager for Boots.com
The most exciting thing about working as an Assistant Product Manager for Boots.com is the sheer enthusiasm about taking a well-loved brand, known for its stores, into the new digital world. The projects we're working on are revolutionising the shopping experience at Boots and working in Product Management allows you to have a real impact on elements of this experience. I personally think there's no better satisfaction than seeing your work in the real world helping people solve their problems.
The career opportunities at Boots are really good, most of my immediate team previously worked in other functions across Boots. This showed me the opportunities that exist for progression and the love and loyalty my team members have for Boots as a brand.
A day in the life
My days usually begins with our Digital Product team meeting where we start the day talking about whatever topic we want for 15 minutes. This helps kick start our day in a great mood!
I then attend the various daily stand ups where our delivery teams discuss the progress of some of the work we were doing for the current sprint. I listen in to help unblock any problems they may come across and to help ensure that the items I am managing can cross the finish line in a timely manner. I'll then feed any important updates to my Product Managers and stakeholders.
The rest of the day revolves around different delivery team or stakeholder meetings and development for future work to get my features ready for the next program iteration.
I currently support two workstreams. One is called Continuous Improvement; this is where I help our internal teams make better use of the tools they use every day. My other workstream is an exciting Marketplace project that'll impact and greatly improve the shopping experience of our customers!
What does it take to be a great in Product Management?
You'll thrive in this role if you're passionate about two things: People and Product. Much of your time is spent in conversations with people from all walks of life and work functions. You'll need to be able to communicate your ideas and thoughts to a group of people from diverse backgrounds and seniority.
The best advice I'd give to somebody looking to get into product management is to let your passion for building products shine through and to never shy away from daunting tasks (such as running a workshop with senior colleagues in attendance)!
Nottingham Support Office
My favourite part of the Support Office is the heritage wall that shows the Boots brand journey throughout the years and how it has been a staple on the British high street for many, many years.
One of the things I enjoy the most is the great items that are on offer in the staff shop on-site. I'm a perfume person, so I'm definitely taking advantage of some of the offers that are available for perfumes!
As a practicing Muslim, one of the facilities I truly appreciate is the multi-faith room and ablution area that's available on site. I met an amazing colleague who looks after the facility and re-assured me that I can let him know if there's anything he can do to help. I appreciated that gesture much more than anything else!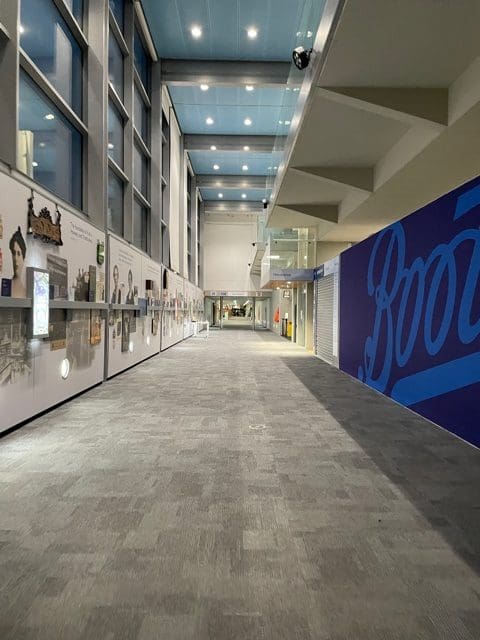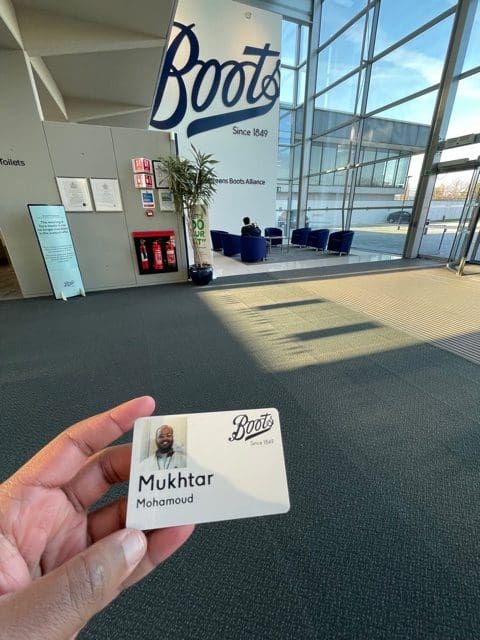 Why should somebody join our Boots Support Office?
One of the best things about Boots is the focus the organisation places on the wellbeing of all team members. We enjoy a monthly wellbeing get together where we discuss topics outside of work and build rapport with colleagues we otherwise wouldn't cross paths with. We use these sessions to share ideas on how we can improve our mental and physical wellbeing.
There is an abundance of opportunities to work on your learning and development outside of a personal development plan that you create with your manager. Through this I was able to improve my understanding of product development. I also recently participated in a personal development bitesize course where we reviewed the book 'The 7 Habits of Highly Effective People' by Stephen R. Covey.
If you want to love Monday mornings again then apply to join Boots!
Back to top