Back to our stories
Our Legendary Leaders: Dylan Russell, Hub Manager
I just love the day to day challenges and thrive in the busy moments, which are all made worthwhile when you see the difference you're making to the lives of patients.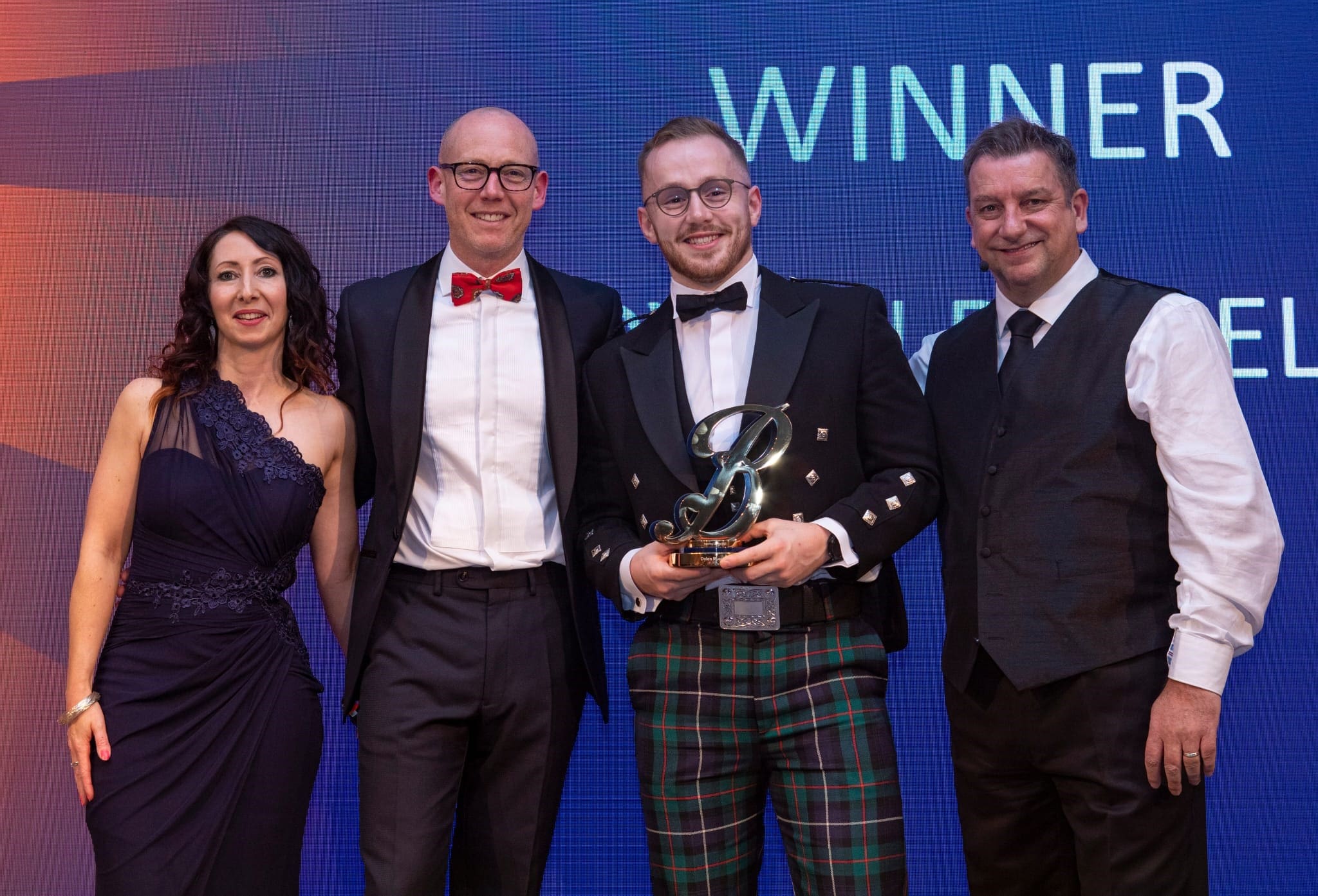 I'm Dylan and ​I first joined Boots Opticians in December 2012. I'd never previously considered working in an Opticians and it was very much a 'I wear glasses. How hard can it be?!' thought process. It was all an exciting new venture when I got through the interview stages and was offered the job, and the rest is history!
Your first role as an Optical Consultant in Edinburgh
​When I first started as an Optical Consultant in one of the flagship stores, Edinburgh Princes Street, there was a wide variety of inspirational team members to work alongside. Learning through conversations with them and viewing their different approaches to patients allowed me to find ways that worked for me and helped me hone my skills. I became a lot more confident in discussing lens options and giving opinions on what styles suited patients. I also found myself very interested in the 'Why?' behind all the recommendations we gave.
Progression to Dispensing Optician 
One of the main reasons I wanted to become a Dispensing Optician was because of the one who trained me, Jenni. The way she trained me in store and how other colleagues would always seek her out when they needed support was inspiring. I saw the way patients remembered her because of her expertise and the level of care she gave, which was something I was always keen to emulate myself. The Student Dispensing Optician role was the perfect progression for me to really develop my dispensing skills, problem-solving ability and passion for finding out the reason 'why?'
​After three years of hard work, becoming a qualified Dispensing Optician was a great feeling! Working in the qualified role, I found the main difference was I wasn't having to check things with my supervisor and could sign them off myself. I was also becoming the person people would bring their queries to. Not only did this keep the knowledge fresh for myself but it also helped me feel like I was starting to impart knowledge on those around me.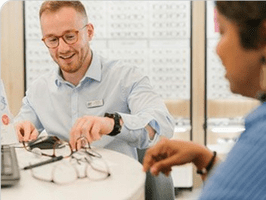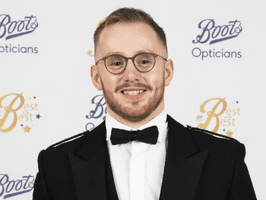 Leadership Development to Opticians Store Management
Management hadn't really been something I was hugely driven towards when I first started, however, as I progressed through the Dispensing Optician course it became a career pathway I started to consider. I loved the problem solving aspect of training as a Dispensing Optician, this, accompanied by the enjoyment of upskilling those around me, made management feel like a logical next step. My first management role came as soon as I qualified as a Dispensing Optician and saw me move to the other flagship store in Edinburgh Gyle Centre, where I worked as an Assistant Manager. Although I developed leadership skills through the Dispensing Optician course, the reports analysis and administrative side of management was all new to me. I learnt by asking my Practice Manager, Carine, a LOT of questions! Because of her, my confidence grew quickly, and it wasn't long before I was given the opportunity to manage my own practice, which took me to our Edinburgh Fort store. For me, the movement between stores was crucial and made the whole transition between roles a lot easier.
Your current role as a Hub Manager
​I love the Hub Manager role because it brings that flagship mentality to smaller stores. A big part of the role was changing the mindset of the stores from seeing themselves as solo stores, to being part of something bigger – a collective, a hub.
​It took a bit of getting used to but once I had it nailed it ultimately became about delivering the same great care and service in all three of the stores I manage. There have definitely been challenges along the way, especially with the impacts of COVID-19, but it truly is rewarding to see how far my hub has come, knowing no matter which store a patient walk into, they're going to get that awesome 'Hub 4' experience. Being able to influence so many different team members within different locations is also a great feeling for the Dispensing Optician in me.
Why Boots Opticians?
​I think Boots is truly an enjoyable place to work. The way we were treated and looked after during the pandemic speaks volumes of the company as an employer. Whether brand new to optics or deep down the career path, it's a great place to find yourself. I just love the day to day challenges and thrive in the busy moments, which are all made worthwhile when you see the difference you're making to the lives of patients. The progression journey here has been varied and worthwhile, and the advice I'd give to my younger self would be to just chase what you want!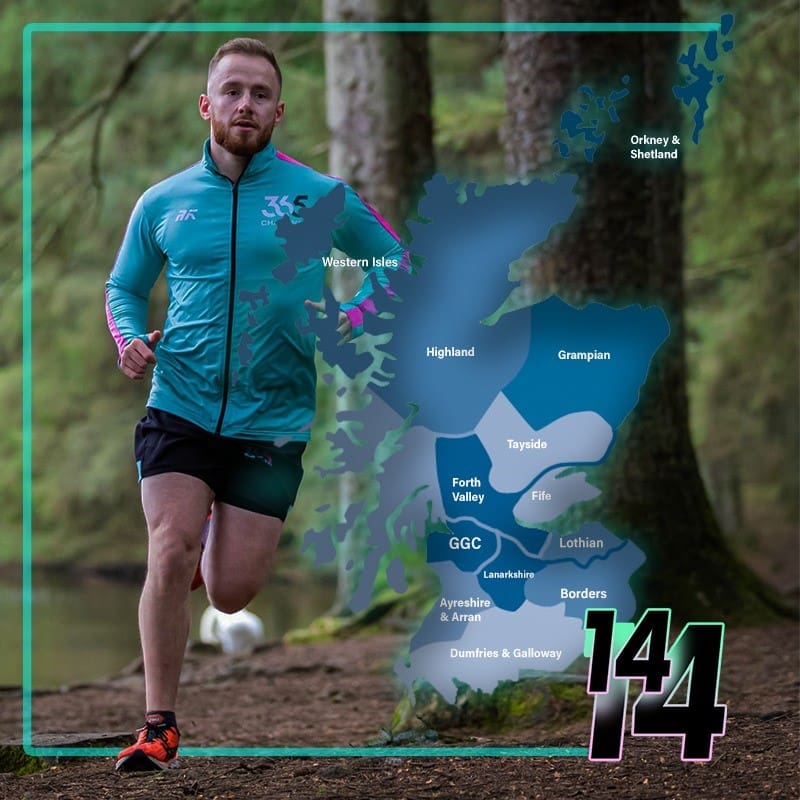 What is your proudest moment so far?
I'm proud of becoming a Mental Health First Aider at Boots Opticians as mental health and supporting others was something I wanted to understand better. I felt that it was vital as a manager to understand how to handle various situations surrounding mental health to help my team members. This role became pivotal during the pandemic in supporting colleagues struggling with the changes in 'the new normal', and I was so glad to be able to support colleagues from all over the business.
My proudest moment has to be winning the 2021 Inspiring Leader Award! Not just a reflection of me but a huge reflection of the stellar effort all of my team members in the Hub do day in, day out. I was overwhelmed to be chosen out of all the amazing leaders we have across the business – to even get as far as the event itself was an achievement, let alone to win it. The evening itself was amazing and as an avid rugby fan and player, it was unreal to attend the event at the Ricoh Arena. Definitely a night to remember! It was a full circle moment for me after being a finalist in 2019 for my charity work outside of Boots where I have raised money for charities by running. This year, I have been running 35km every week for two charities and I've recently announced that I will be attempting a never done before challenge, running 14 back to back half marathons, across 14 days, in all 14 Scottish Health boards.
Do you want to work with Legendary Leaders like Dylan at Boots Opticians? Read more about our Optical opportunities here.
Back to top