Back to our stories
How I make a difference as an Accuracy Checking Pharmacy Technician – Samantha's story
My main enjoyment of my role is supporting the team. Knowing I'm there, someone they can call upon if needed for guidance or expertise. I enjoy knowing I am that person, a trusted member of our team and someone who can adapt and support when needed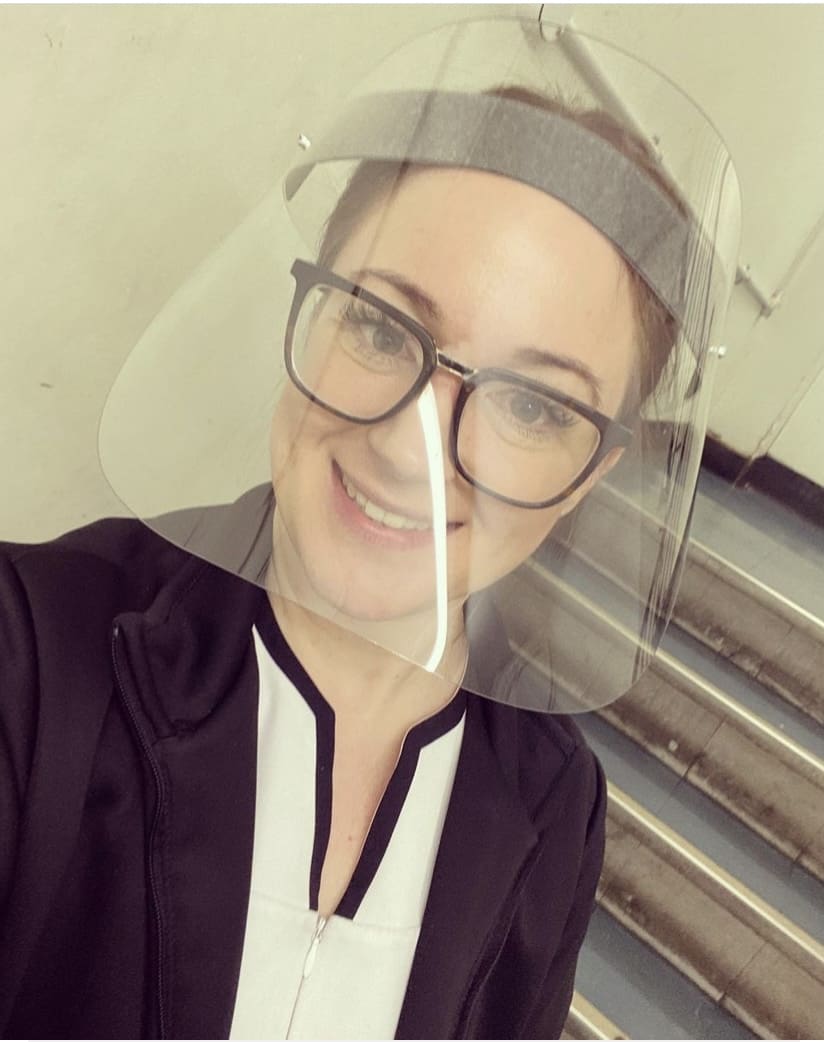 Tell us about your career so far…
My name is Samantha, and I am a registered Accuracy Checking Pharmacy Technician. I began my career as an eager teenager learning my Healthcare Assistant role, now known as a Pharmacy Dispenser. I completed my Pharmacy Technician course with Boots in 2012 and went on to successfully attain my current role as an Accuracy Checking Pharmacy Technician (ACPT) shortly after.
I have worked at three different Boots stores during my career and between 2015-2016, I gained experience working at the Royal Marsden Hospital.
I currently work at two different stores with one being in a care home unit so I can continue to grow my knowledge with both a walk-in pharmacy and the care home team.
Tell us about the role of an ACPT
My role as an Accuracy Checking Pharmacy Technician is key to daily support for the Pharmacy team. Working under the supervision of a Pharmacist, I plan the daily tasks and organise our team(s) accordingly. One of my main responsibilities is to ensure the safe and efficient running of our Pharmacy alongside the Pharmacist.
I supervise and support the learning and development of my colleagues and I thoroughly enjoy the role of being there to guide and support them. I enjoy monitoring and reviewing patient safety and putting into place actions to continuously improve.
How have Boots helped you develop your career? 
Boots have been fundamental to my career development. The Pharmacists are full of knowledge and expertise which is invaluable. Boots has done and continues to provide me with access to further learning and development. They funded my tuition to the National Pharmacy Association so I could train to become a Pharmacy Technician and onto my accredited accuracy checking course. I have had the full support of my colleagues during my training which I will forever be grateful for. Also, I am registered with the General Pharmaceutical Society, which I am immensely proud of.
What does a typical day look like for you?
Each day working within a community Pharmacy is interesting as you never know what skills you will need to call upon due to different requirements, which I enjoy.
Each day requires a structure to ensure the efficient running of a pharmacy. I enjoy the planning aspect, so we all know what is expected of us and what tasks need to be completed in a timely fashion.
Most days I will start my day with a plan of action, considering any communications left from the previous day. I will ensure the team knows what is required from them and give any support which may be required. I will check in with the Pharmacists to see if anything extra is required from me.
What do you enjoy most about your role?
My main enjoyment of my role is supporting the team. Knowing I'm there, someone they can call upon if needed for guidance or expertise. I enjoy knowing I am that person, a trusted member of our team and someone who can adapt and support when needed. Also, I really enjoy the  responsibility of accuracy checking prescriptions, knowing I have the skills and confidence to do my job correctly.
Back to top