Graduates
On the Boots Graduate Scheme there are seven exciting, involving and evolving areas of the business to choose from.
As a Boots graduate we will set you up with all the tools and knowledge you need to hit the ground running.  Providing you with on-the-job experiences, an opportunity to work in stores and on community projects, mentoring from our inspiring leaders and much more.
We are looking for talented, passionate people who want to make a real difference and have a desire to help the business grow.  In return, you'll get all the skills and experience you need and a salary of £26,000, or £29,000 if you are on our Software Engineering Scheme.
Applications for our 2019 Graduate Programme are now closed, please register your interest here  for 2020 or click on our explore our hub button below to find out about our programme
Explore our hub Drag and click
to explore
There are many graduates' schemes out there, but only one Boots scheme. With a unique blend of care and stretch, you'll find us full to the brim with passion for our patients, customers and colleagues alike, whatever you choose to do.

Nathan Clements, HR Director, Boots UK & Ireland
Boots UK
Find our latest updates and stories on our LinkedIn channel.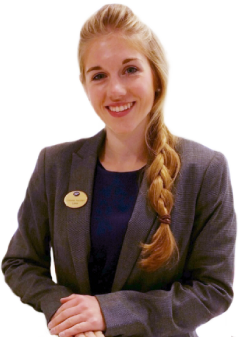 Our Core
Development Programme
Our Core Development Programme
We all have people in our lives that inspire, motivate and coach us. Great leaders – who ooze confidence and passion. They encourage us to innovate, every single day.
Our Core Graduate Development Programme gives you the chance to work with people that inspire, encourage, and support you. You'll be given structured learning and the personal development skills to take that first step into your future career. Growing your talent and knowledge as you make a real difference to the lives of our customers, patients and colleagues.
Everyone on our programme will get the opportunity to complete a store placement and have the chance to work on some real-life projects. Projects that will challenge you, stretch you and drive our business forward.
Continuous improvement is part of our DNA. That's why we check in regularly to see how you're getting on, what's working well and what could be even better. It's our 360° approach to learning.
Our Benefits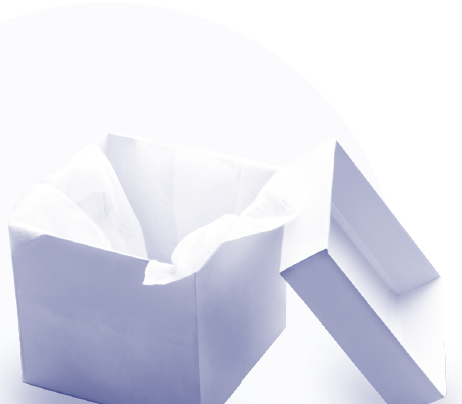 Our People
At Boots, we're committed to supporting our people reach their full potential. Together, we provide them with the right support and development, to allow them to be the best they can be. We're looking for talented, passionate people that want to make a real difference. You must be an innovative and proactive go-getter that will help the business grow. In return, we'll give you all the skills and knowledge you need to begin a successful career at Boots.
Meet Our Team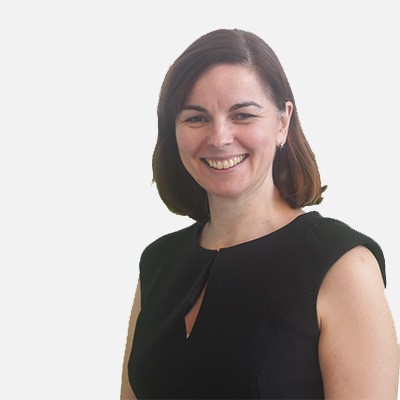 Hayley Dennett
Recruitment Team – Early Careers
At Boots, our people are fundamental to our success. They're the ones that give inspiring and genuine care to our customers and patients. I feel my career at Boots has come full circle, from starting out as a Graduate Recruitment Co-ordinator, to leading the Early Careers team. That's Boots for you. Providing amazing opportunities and experience to help you succeed.
The team and I are committed to giving you the best recruitment process experience, making sure you understand what to expect and are fully informed at every stage.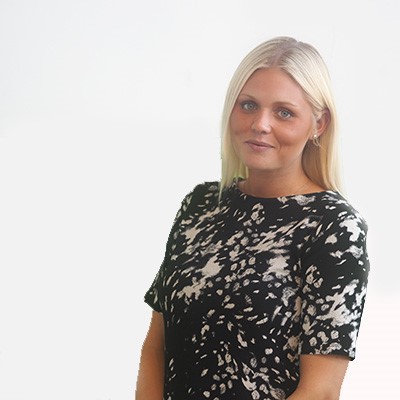 Sarah Mee
Recruitment Team – Early Careers
I've been with Boots for 5 years and started my career on the Future Leaders Apprenticeship Programme. I've done many roles in the business so far, but I'm now in my dream role of an Assistant Recruitment Manager for the Graduate & Undergraduate Programmes supporting those students or Graduates to kick start their careers.
My role brings the career opportunities at Boots to life, helping everyone to understand the roles, departments and the company. I am with you on every step of the recruitment journey, ensuring you've got all the information you need for a quick and seamless application process.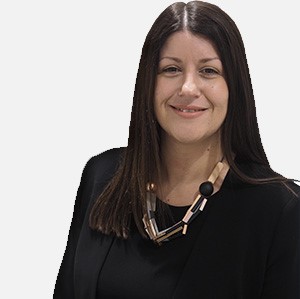 Emma Metcalf
Learning & Development – Graduates
I started my career as an apprentice. Giving me a great foundation, I learnt all the essential knowledge and skills required to progress. I'm now responsible for our Apprenticeships, Graduate and Undergraduate programmes, committed to delivering training that builds the right skills for our colleagues and organisation. We're very passionate about helping colleagues reach their full potential through a variety of opportunities. Graduate and Undergraduate programmes are one of the many routes offered to our colleagues, helping them to develop.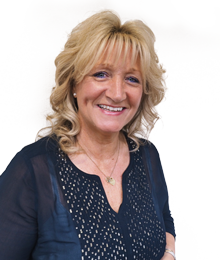 Lorina Parker
Learning & Development – Graduates
My career of working with Graduates spans across many years in both Recruitment and Learning & Development. Seeing graduates I once recruited go on to flourish is more rewarding than I could ever imagine. I am your coach, guide and mentor, constantly challenging you to stretch yourself further than you ever thought possible. Seeing your confidence levels grow over this time is amazing, it doesn't get much better than that.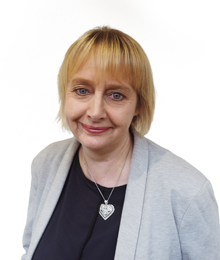 Jo Dent
Learning & Development – Graduates
For years, Boots has been a big part of my life. I love the brand and the values it stands for; making our colleagues and customers feel good. My varied roles at Boots have allowed me to show off my creative and innovative skills. I have flexed my knowledge, from working in the Communication & Engagement team to more recently, joining the Graduate Learning & Development team.
Our Core Development Programme is tailor-made to provide you with the very best learning experiences. Our ethos is to provide a culture of high challenges, pushing your learning boundaries and all underpinned with high support to enable you to show up at your very best. Every day is a new adventure, filled with new things to learn and knowledge to share. I love the role I play in this.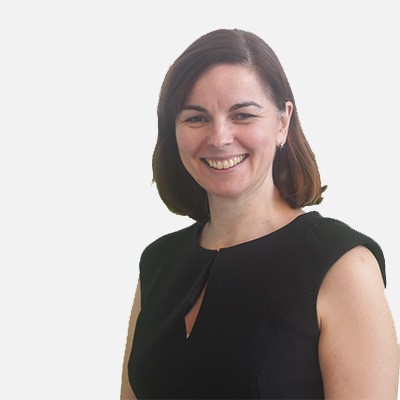 Hayley Dennett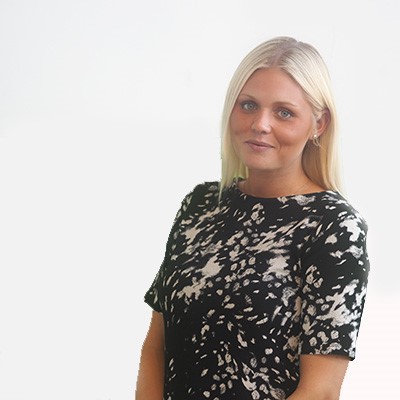 Sarah Mee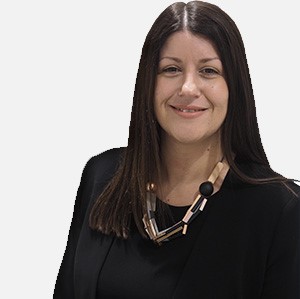 Emma Metcalf

Lorina Parker

Jo Dent
Our Graduate Schemes
Software Engineering
Technology is the corner stone of our business, underpinning the very fabric of our operation. It touches every Boots colleague, customer and patient, so we need the very best people to build and maintain our fast-moving technology.
Degree
Length
Location
Take the first step into a career in IT and we'll set you on the path to becoming a Project Manager, Business Analyst or Software Developer. This programme will give you a broad view of the IT function and access to leaders around the business.
As a Software Engineering Graduate, you'll be given a broad experience and the opportunity to develop your technical skills across a range of technologies.
Here are some of the different areas you could get exposure to.
Environment Management
Code Development
Application Management
All IT solutions are tried and tested before being released into the business. Having a complete picture of how these systems perform, gives us confidence in our products. You'll be responsible for managing and building these test environments.
New technology solutions keep our business moving forward. You'll be responsible for designing, coding, testing and the initial support for our IT solutions so these land brilliantly with our teams.
Stable IT systems are critical to the success of our business. We constantly monitor our IT systems to ensure they are performing well. Your role is to help analyse and resolve technical issues in the live environment to keep our business running.
Finance
Our Finance team is a key driver of our business. They ensure we have all the information we need to make strategic decisions to drive fantastic future business performance. They're fundamental to our business, providing insights and strategic financial advice that support our key decision-makers.
Degree
Length
Location
Location
As well as learning on the job, we'll support you in becoming qualified in either an ACA/ACCA/CIMA qualification, setting you up for the next step of your career as a Finance Manager.
Here are some of the different areas you could get exposure to, where you'll see it's more than just numbers.
Financial planning and analysis
Loss
Finance Business Partnering
Financial Accounting
Tax and Audit
You'll play a key role in budgeting, forecasting and performance reporting to deliver insights that support decision making.
You'll provide data and analytical reports to assist with our pharmacy, retail and security investigations.
From Warehouse and Supply Chain to our Commercial functions, you'll provide technical financial advice for our stakeholders.
You'll work in the team responsible for our month-end financial reports.
This role covers a wide variety of work, including aspects of tax planning, compliance, advisory, completing audit reviews and reporting.
Supply Chain
Supply Chain is at the heart of the Boots organisation. Our function is the driving force ensuring that all the products our customers need, are on the shelves whenever they walk into one of our 2,500 stores. It's much more than moving products from A to B, with our huge and diverse product ranges.
Degree
Length
Location
On this programme, you'll get a broad view of Supply Chain and access to leaders around the business. Setting you up for the next step of your career as a Supply Chain Manager.
As a Supply Chain Graduate you'll have the opportunity to rotate around different areas of the function giving you real insight and experience into how we get the right products, in the right place, at the right time.
Here are some of the areas you could have exposure to:
Retail Supply
Warehouse Team Leader
Pharmacy Delivery and Collect (PDC)
Distribution and Innovation
You'll be an Assistant Supply Manager, responsible for the efficient and effective supply management of products from supplier to our stores.
You will manage a team and be accountable for a part of our state-of-the-art award winning warehouse operation.
You could be leading a team of delivery drivers and making a real difference to our customers and patients by ensuring that medicines get to our patients and care homes safely and on time. You'll also look at driving efficiencies for this service.
You'll support projects aimed at improving ways of working and driving efficiencies across Supply Chain.
Commercial
Our Commercial function is a fast-paced and creative environment which is at the heart of the customer journey, responsible for a wide range of areas from designing marketing campaigns to delivering the best ranges and services at the right price.
Degree
Length
Location
Global Brands
Global Brands is a cross divisional organisation that sits within Walgreens Boots Alliance (WBA). With a portfolio of innovative products and great brands that includes: Soltan, No7, Soap and Glory and more, our programme will set you up for success on the world stage.
Degree
Length
Location
*With potential placement in London for our Brand Commercial, Brand Management and Visual Merchandising
Digital
Our Digital teams ensure we continue to offer our customers and patients the best experience across all our shopping channels. Using the latest technology to develop, run and continually improve our digital platforms.
Degree
Length
Location
*A Digital or Technology related degree is preferable
You will gain a rounded view of our Digital team and the opportunity to develop your skills is enormous with your involvement in helping to create our future strategy, to ensure we stay ahead of the game, and even designing, implementing and running Boots.com
As a Digital Graduate, here are some of the different areas you could get exposure to:
Omni-channel Proposition
Product Management
Digital Experience
Digital Marketing
Digital Operations
Digital Trading / Ecommerce
This team has two priorities; create new propositions that our customers love and build tools that give colleagues time back to help our customers and patients
This team owns our digital platforms and drives the development of Boots.com, our internal systems and the Boots App
Develops simple, consistent, digital experiences for our customers across our platforms
This team delivers compelling cross-channel campaigns to engage our customer and patients
Ensuring the day to day smooth running of Boots.com and defines future development
Ensures we deliver the digital sales and profit budgets. Also, working with Commercial teams to trade the Boots.com offer whilst delivering new products, services and promotions.
HR
Degree
Length
Location
*You'll require a HR or business management related degree
On this programme, you'll get a rounded view of HR, access to leaders throughout the business and have the opportunity to complete a HR apprenticeship (depending on your prior attainment and degree subject). Setting you up for the next step of your career as a HR Business Partner.
As a HR Graduate, you'll have the opportunity to gain a breadth of experience and real insight.
You'll start your journey within one of our UK stores and then work alongside a Regional HR Business Partner. This will help you to understand the heart of our business and the part you play in making our customers and colleagues feel good.
Here are some of the different areas you could get exposure to in HR.
Recruitment
Learning & Development
Employee Relations
Reward
You'll be a recruitment 'feel good specialist', ensuring we provide the very best candidate experience and hire talented colleagues.
You'll be responsible for supporting the design and delivery of our industry-leading learning programmes.
You'll join the Peoplepoint team, based in the Customer Support Centre.
You'll be working in the team who look after pay, employee benefits and recognition schemes for our people.
Our Application Process
The Application
Click here to view our graduate roles. You'll be asked to provide some details such as your name, contact details and latest CV. You'll then be asked a number of qualifying questions.
Online Assessments
You'll be sent a link via email where you'll be invited to complete three online assessments: Numerical reasoning Graduate Scenarios Personality test
Assessment Centre
If your application's successful, we'll invite you to attend an all-day assessment centre at our Support Office in Nottingham. This is designed to build your skills and give you an idea about life at Boots. The day will consist of a number of activities, including an interview, group work, a presentation and more.
Offer
After the assessment centre, we'll be in touch to let you know the outcome. If you've been successful, you'll receive an offer of employment and be asked to supply information for our on-boarding process. Before your first day, you'll be invited to attend a 'Keeping in touch day' at our Support Office in Nottingham. This is a great way to meet your fellow graduates and future colleagues. If you are unsuccessful, don't give up, we offer feedback to help you with future assessment centres.
Apply