Back to our stories
A positive step for environmental sustainability at Boots
The BRG felt like a great way to learn a little more and gave me a group of people to seek advice from, share ideas and ultimately learn from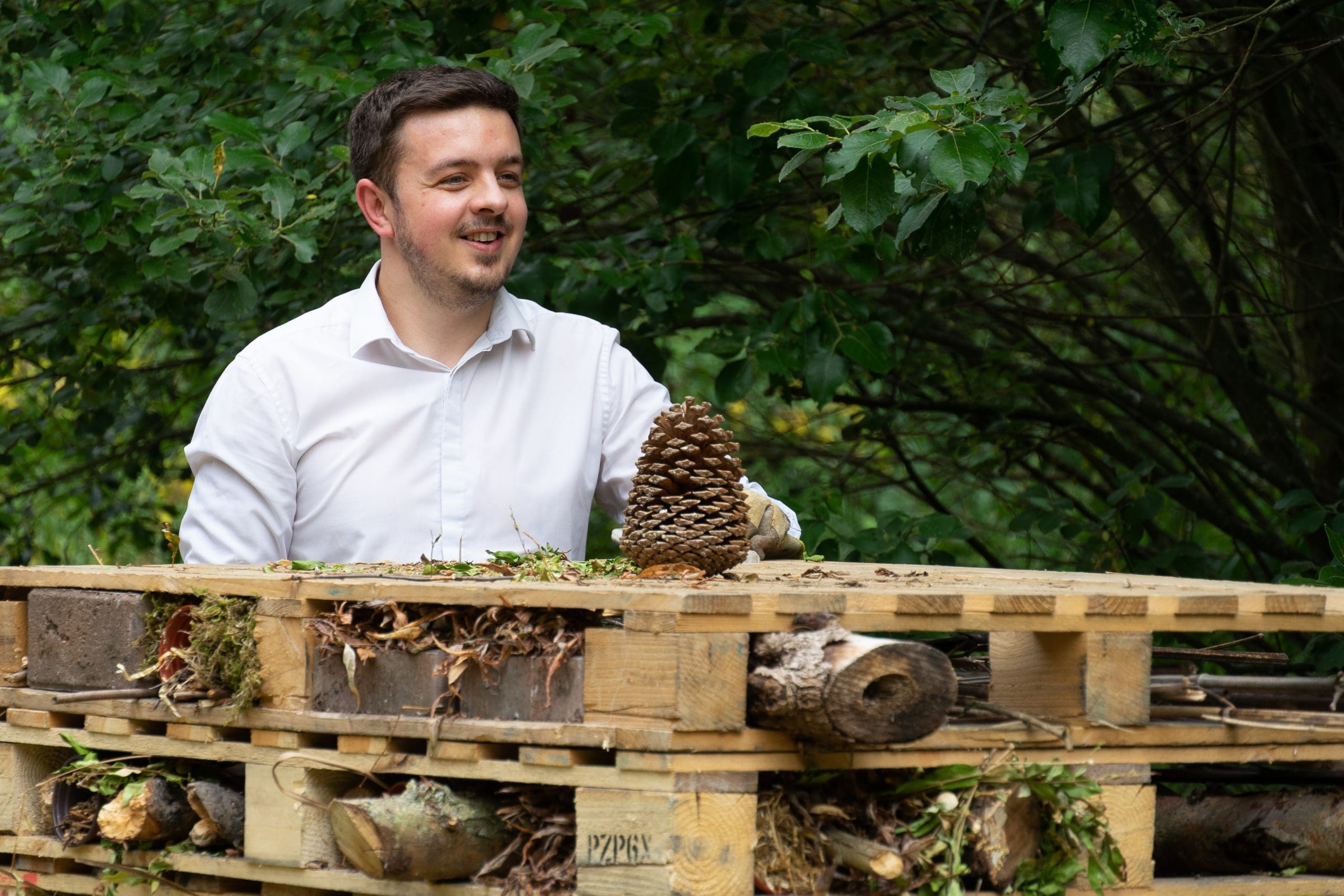 Tell us about the Environmental Sustainability Business Resource Group?
The Business Resource Group (BRG) is a group of likeminded people from all parts of Boots who all have an interest in environmental sustainability. Our members range from sustainability novices looking to learn something new all the way through to sustainability experts.
As a leadership team we see the BRG as having:
To act as cheerleaders for the business when we feel they are doing great work. We try to highlight the great work Boots do towards sustainability such as the Boots & No7 recycling scheme
To highlight areas where we could be doing more
To influence towards new initiatives and promote sustainable behaviours such as encouraging our team members to have better waste behaviours
To act as drivers in areas we feel we have the ability to act. For example, ecology of our sites is something that does get looked at, but we want to do more.
Why did you decide to become part of the Environmental Sustainability BRG?
I wanted to join as I had the desire to do better. My wife and I had just welcomed our daughter into the world and with the way in which our current society is affecting the world, some of the things I enjoyed growing up won't be around for the future generations. Since joining I have also realised that the big issues of sustainability such as climate change are affecting us now. I always used to think of it as a future problem but it's a now problem.
The BRG felt like a great way to learn a little more and gave me a group of people to seek advice from, share ideas and ultimately learn from. I recognise that sustainability is a journey that we all need to go on and the BRG has been a huge support as I have taken it for myself.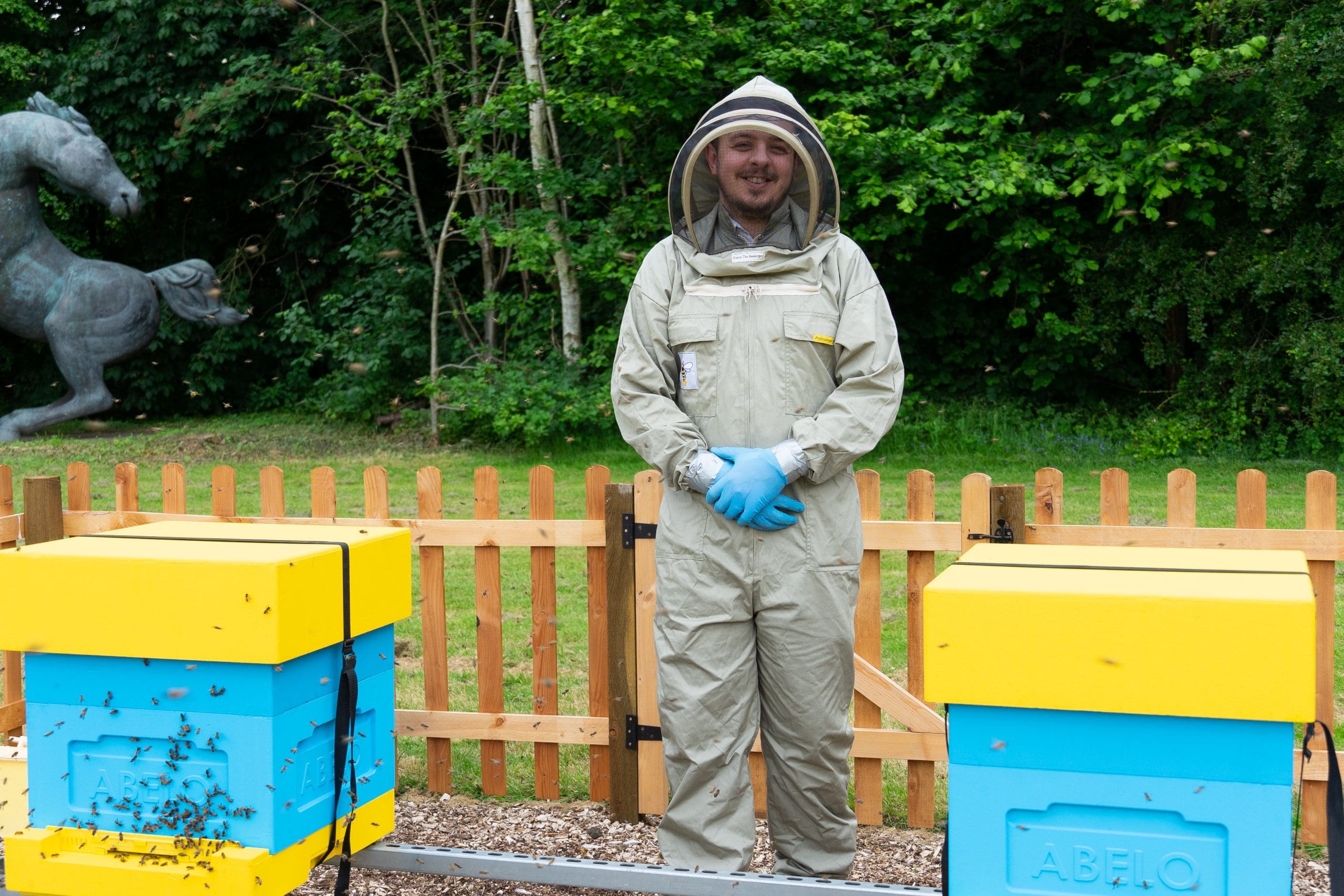 Do you feel you are making a difference?
Ultimately yes, there is always more that we can do, but as a BRG we have made a big difference. There is a lot to come but we have been able to bring some inspiring events to help showcase the great work that's being done across the Walgreens Boots Alliance Businesses, not forgetting bringing bees to Beeston! Our membership continues to grow as more and more people want to try and be a bit more sustainable. Equally we are seeing more and more participation in what we are doing.
What is your role at Boots and how do you manage being part of the BRG?
My day job is a Continuous Improvement Specialist in the Global Sourcing function. I'm tasked with working with our team members to drive efficiencies, reducing waste and improving profitability. My role does have a nice tie in with sustainability as several of my duties I complete will also deliver or drive sustainability improvements too.
My side role is chair of the BRG. Within this role I am able to spend a certain amount of time leading the BRG activities and developing our roadmap for the months ahead. My line manager is incredibly supportive of my activity and I am given autonomy to manage my time.
Which project/event did you enjoy working on the most in 2022 and why?
It has to be the beehives! There was so much that could have gone wrong with this, we were tight on the deadlines, almost didn't get the sign off but in the end the stars aligned, and we were able to introduce the bees to our Beeston head office site. This created such a buzz not only with the BRG members but also team members across Boots.
Not only were we able to bring them in and deliver some super pollinators to our site, we also had the opportunity for team members to get up close and personal via our meet the bees event. We have around 40 team members dress up in bee keeping suits and attend a hive side talk.
It's Veganuary at the moment, what does this mean to you as a member of this BRG?
As a non-vegan, I see that Veganuary is a month to specifically try some new things. I would confess to anyone that the chances of me going vegan (completely) are slim to none, but I do see the environmental and sustainability benefits to it.
I see the month as a time to try and do something a little better. This could be trying a new recipe, new alternative ingredient or trying to do a challenges like vegan for the day. I have tried this several years in a row and each year I find something that I implement into my diet. Last year I discovered lentils in place of mince. I've yet to discover this years!
What tips would you give to someone who is giving Veganuary a go?
Don't be put off by the word vegan. Honestly, I couldn't go vegan myself, but I do recognise the benefits not only for the environment but for myself for eating less meat. I personally am trying to reduce my meat intake through the month and it's surprising how easy it can be to convert one meal a day to vegan or meat free.
Would you recommend joining a BRG to other team members?
I would highly recommend joining any BRG, they are all amazing communities of people. Even if you don't directly associate with a BRG they can be great sources of learning and I know that they are all looking for allies, people wanting to learn more and show more support.
Back to top