Back to our stories
Top Makeup Tips from a Boots Beauty Specialist
My favourite thing about being a Boots Beauty Specialist is getting to share makeup tips and tricks with my customers!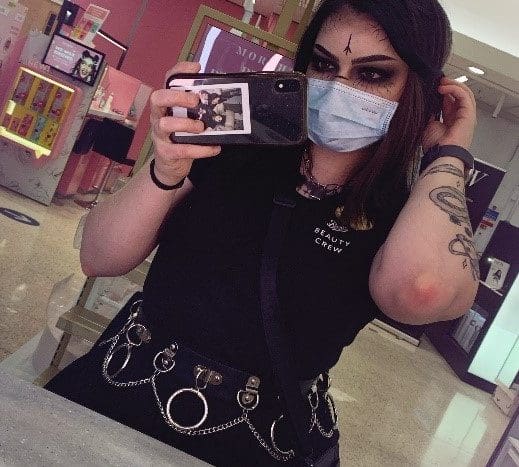 Our Boots Beauty Specialists are the heart of our Beauty Hall, key to offering unbiased and tailored advice to customers to find the right products for them. Abby is part of our amazing Beauty Crew in Brighton and here to tell us her favourite makeup tips and tricks.
Meet Abby, Boots Beauty Specialist
My name is Abby and I'm part of the Beauty Crew here in Brighton. I'm a creative person who enjoys the art of makeup so I'm in the perfect place! I started my role as a Boots Beauty Specialist back in October and ever since, I've been sharing my passion for makeup and skincare with our customers in store.
Why I love being a Boots Beauty Specialist
My favourite thing about being a Boots Beauty Specialist is how unbiased it is; I love greeting customers around the Beauty Hall and showing them all the different products that would be perfect for their skin, or for achieving their desired makeup look. I love the variety of brands we stock, having such as a broad range (including haute couture, vegan, cruelty free and high-end brands) means all customers' needs can be met.
One of the best things about being a Boots Beauty Specialist is getting to share makeup tips and tricks with my customers! I've listed some of my go-to makeup tips below.
Eye Makeup Tips
• When first using a liquid eyeliner, one of my top tips is before you start your make up, have a go at your eyeliner as a practice test, then, wipe if off and start your makeup properly. This way, you've already done it once that morning and when you do it for real, it will go so much better because your hand will almost be used to doing it!
• No one is amazing at liquid eyeliner the first time, it just takes practice! Try different lengths and line thickness to see what best suits your eye shape and style.
• Want that crisp line across the top of your eyeshadow? Tilt your head back and look down your nose so you can see what you're doing without creasing your eyelid – this will massively help with application!
• If you struggle with making eyeshadow look balanced and even then rather than completing one full eye at a time, do each step in your eyeshadow look on both eyes before moving on to the next step. It's also important to use product gradually and then blend to ensure you don't use too much product.
Lip Makeup Tips
Want that perfect lip look without having to spend hours and hours doing it?
All you need is five simple products: lip liner, concealer, contour powder, lipstick and lip gloss.
Start by dusting the contour powder underneath your lower lip in the centre to create extra shadow in that area like on the guide below [1].
Then, using a lip liner pencil, overline the middle of your top and bottom lip [2] and underline the sides of your mouth [3]. This creates height in the centre and narrowness across the width.
Next, you are going to use your concealer to tidy up the lip liner, especially in the corners of your mouth [4]; this further defines the plumpness in the middle of your lips and 'cuts off' the corners of your mouth more so.
Apply your lipstick as normal [5] within the lip liner that you have already applied and top with some lip gloss [6] in the centre of your lips for that extra ounce of fullness!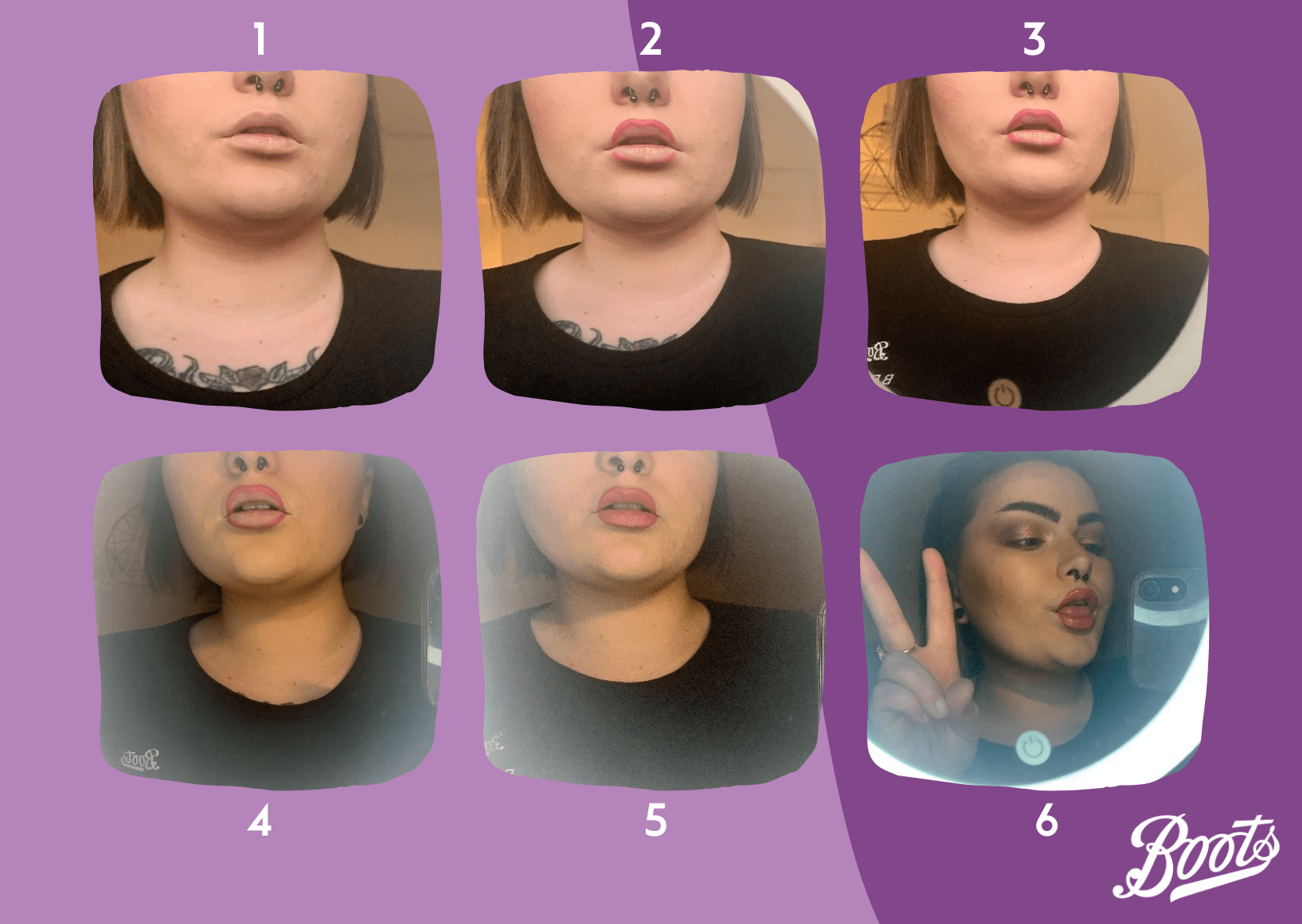 Face Makeup and Skincare Tips
• Actively follow your full skincare routine prior to putting on your makeup! If you cleanse, tone, use a serum and moisturise to suit your skin type before putting on your makeup, it will make a noticeable difference to how your makeup sits – whatever makeup you put on will be able to look and perform its best.
• Make sure that your primer and foundation complement each other and don't contradict your skin type. If you have very dry skin and are looking for a more matte finish, I would suggest choosing a hydrating/moisturising or more dewy primer and a semi-matte finish foundation; this will stop any overly dry areas from creeping through but will also give you that slightly more matte finish. If you have a relatively normal skin type and are looking to achieve a glowing finish, I recommend using products that complement each other like an illuminating primer and a dewy finish foundation.
Cleaning & Storage Tips
• Making sure your makeup table is tidy plays a big role in the choices you make. Keep it simple with everything in the most ergonomic place for you, meaning that you can reach for your most trusted and everyday products easily without having to search for them.
• Wash your brushes, beauty sponges and clean your workspace! It's so crucial that the hygiene of brushes and tools is maintained as it can cause major breakouts on the skin and leave you feeling down. It will leave you feeling tidier and cleaner once it's been done.
• My final makeup tip is to always remember to have fun and be creative. Makeup should be about expressing yourself and having fun!
Do you love skincare and makeup? Does this sound like the perfect job for you? Click here to find out more about our Boots Beauty Specialist roles.
Back to top