Back to our stories
The Life of a Boots Beauty Apprentice during COVID-19
What I've really learnt to appreciate through all of this is how much of a difference we can make to someone's day.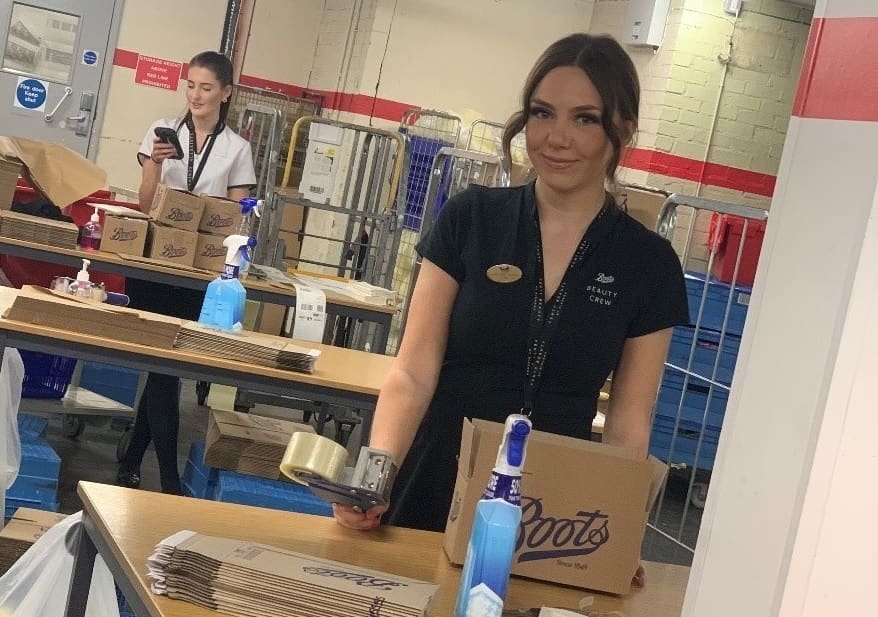 Hi everyone, I'm Lucy and I am a Boots Beauty Apprentice in Derby.
A normal day on the Beauty apprenticeship pre-COVID-19 for me involved working in a Boots Beauty Hall, helping customers find the perfect products for them across all the amazing brands we have. My Beauty apprenticeship has allowed me to learn in-depth about makeup and skincare, and why every person needs a makeup bag that is personalised to their own skincare needs and goals. I'm able to work while learning about something I find interesting, and I just love the freedom and confidence that the right makeup and skincare can give to our customers.
During the COVID-19 pandemic I really wanted to make sure I made the most of such a strange situation while I was on furlough, so being able to do work towards my apprenticeship played a huge part in that. I also wanted to gain a better understanding of my skin, and what it does and doesn't like so I decided to go without makeup for as long as possible (I lasted two weeks). To curb my makeup cravings, I used my sister as a model on multiple occasions, trying out different eye looks and foundation application. I also became TikTok obsessed and found a new love for TikTok skincare routines, even some of the Beauty crew were able to put a makeup themed TikTok together. I also experienced my first ever Skype workshop, which Maryanne, my assessor-tutor made so engaging and informative despite it being through a screen.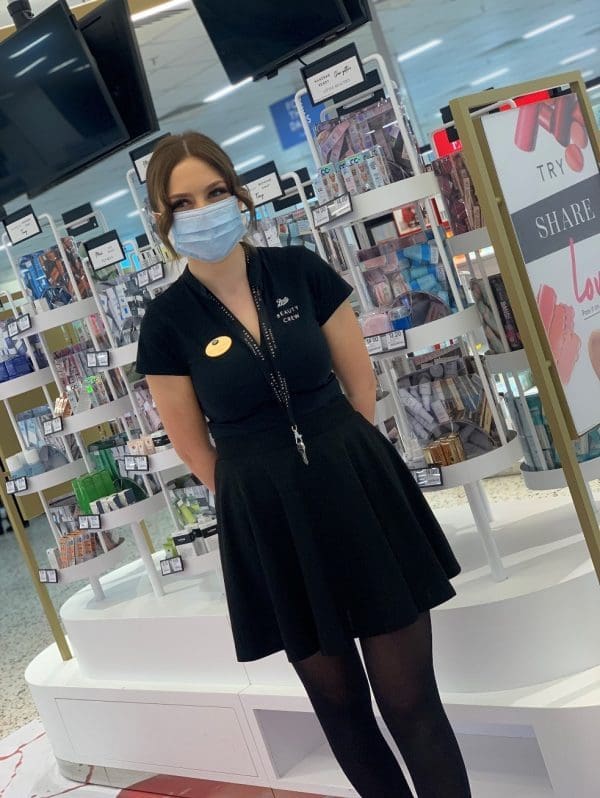 During this time, my store had been completely transformed was functioning as a hybrid store, the very first of its kind. A hybrid store is a way we can support boots.com to get orders to households across the country as fast as possible. Even though I am a Beauty apprentice, I made the decision to return to work in-store and help my team during this difficult time. I have been picking and packing orders for our customers and it's genuinely been so much fun. The atmosphere created in-store has been so calm and positive, which is what we really needed during these times. Every day we would try to beat our previous packing record, and on our best day, we were able to support just over 1000 households.
More recently the store has fully reopened to give customers access to the premium beauty and fragrance hall, which had been closed off since lockdown first came into effect. I have been placed in this area to help our customers find their much-loved beauty products for themselves or a loved one, as the counters have become a little tricky to navigate without the testers on them. As a team, we have tried to make sure all the customers that have come into the beauty hall feel comfortable and we want to do everything we can to make them feel a little better during such a difficult time.
What I've really learned to appreciate through all of this is how much of a difference we can make to someone's day. Everyone's behaviour towards each other has been impacted by social distancing, so being back on the shop floor has allowed me to learn that I can still be kind and welcoming to people from a safe distance.
With the support system in place, I have been able to return to work full-time and still been given the time I need to complete my apprenticeship, and I can't wait until we are back in an environment where I can share my new knowledge with all our customers.
To find out more about our apprenticeships click here.
Back to top