Back to our stories
Life as a Boots Beauty Specialist – Rebecca's Story
Interacting and networking with other makeup and skincare lovers makes me look forward to going to work every day!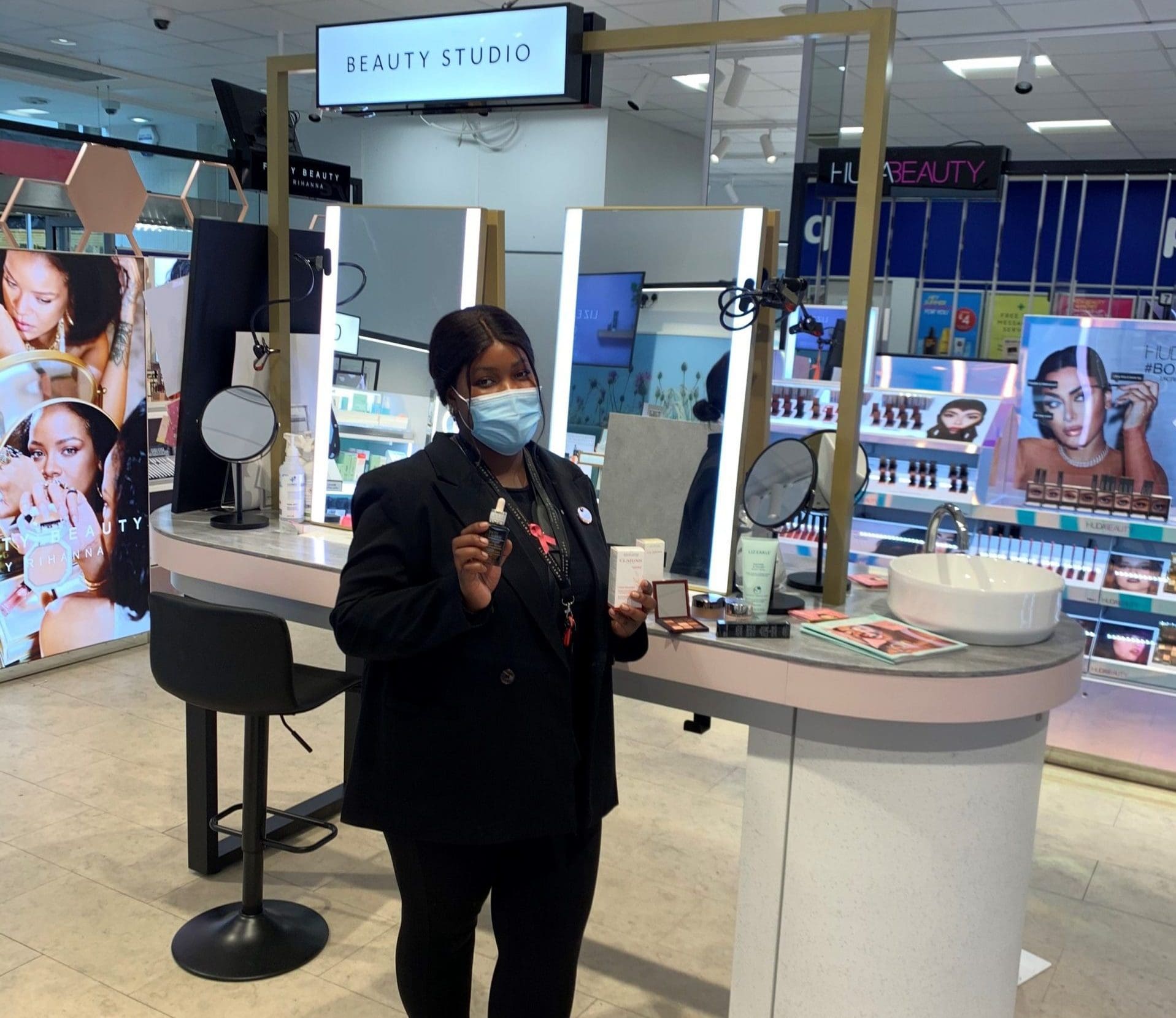 Meet Rebecca, one of our incredible Boots Beauty Specialists in Lincoln. Rebecca has worked as a Boots Beauty Specialist for over two years now and joined us after seeing a vacancy in her local store.
Why did you want to join Boots as a Beauty Specialist?
Every time I visited a Boots store everyone was so friendly and ready to help, the atmosphere has always been so respectful and warm, you could tell that Boots are innovative and always strive for the best. That was, and still is, an atmosphere I am incredibly drawn towards.
I have always loved premium beauty and I never knew how to get into it. I had been freelancing before I applied, but I desperately wanted to work in store like the people I looked up to and as soon as I saw this vacancy, I had to go for it!
What do you enjoy about being a Boots Beauty Specialist?
When you have a concern about your face or body you want to go to someone you trust and have confidence in to help you – I love that people come to me daily and trust me to advise and help them with their everyday concerns. Helping other people from all backgrounds, races and ages and talking about what I love every time I'm at work makes it engaging and so much fun. I wouldn't be who I am without this role.
I just love holding a brush and working my magic! Doing services such as a 'Makeup Bag Refresh' or 'Teach Me How To…' is something that I get excited by and many customers share the same excitement!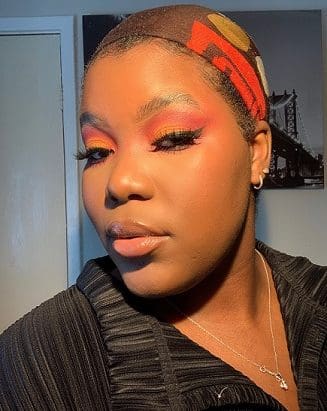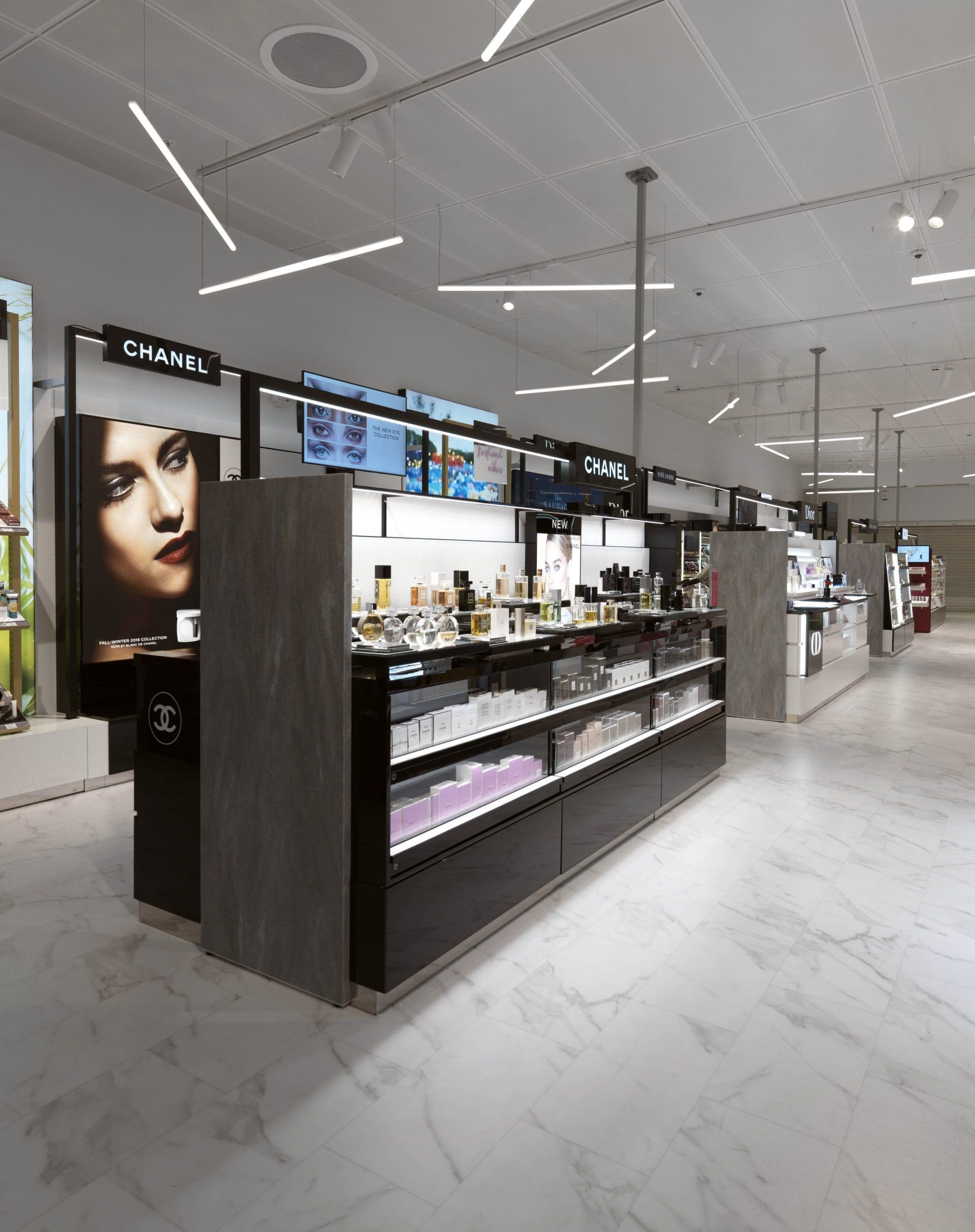 Tell us more about representing multiple brands as a Boots Beauty Specialist

Representing multiple brands is an amazing experience because premium beauty becomes an expertise. The knowledge and skill you learn from being taught by multiple brands makes it so much easier to recommend products tailored to each individual. Going that extra effort for your customer and being unbiased shows you're trustworthy and reliable.
What training and development is available to you as a Boots Beauty Specialist?
We have an online channel called HIVE where there are many resources available with detailed content on every premium brand in Boots. Regularly checking HIVE and communicating with Beauty Trainers and other Boots Beauty Specialists all over the UK opens a whole other world where you can share tips and tricks, learn and evolve. We have regular updates on launches, exciting opportunities and it's a great place to share your achievements for everyone to see and get inspiration from! Our Beauty Trainers regularly visit stores and check on Boots Beauty Specialists to ensure we are all up to date and that we give exceptional service to our customers every time. We also get invited to conferences and masterclasses to develop and further our skill and product knowledge.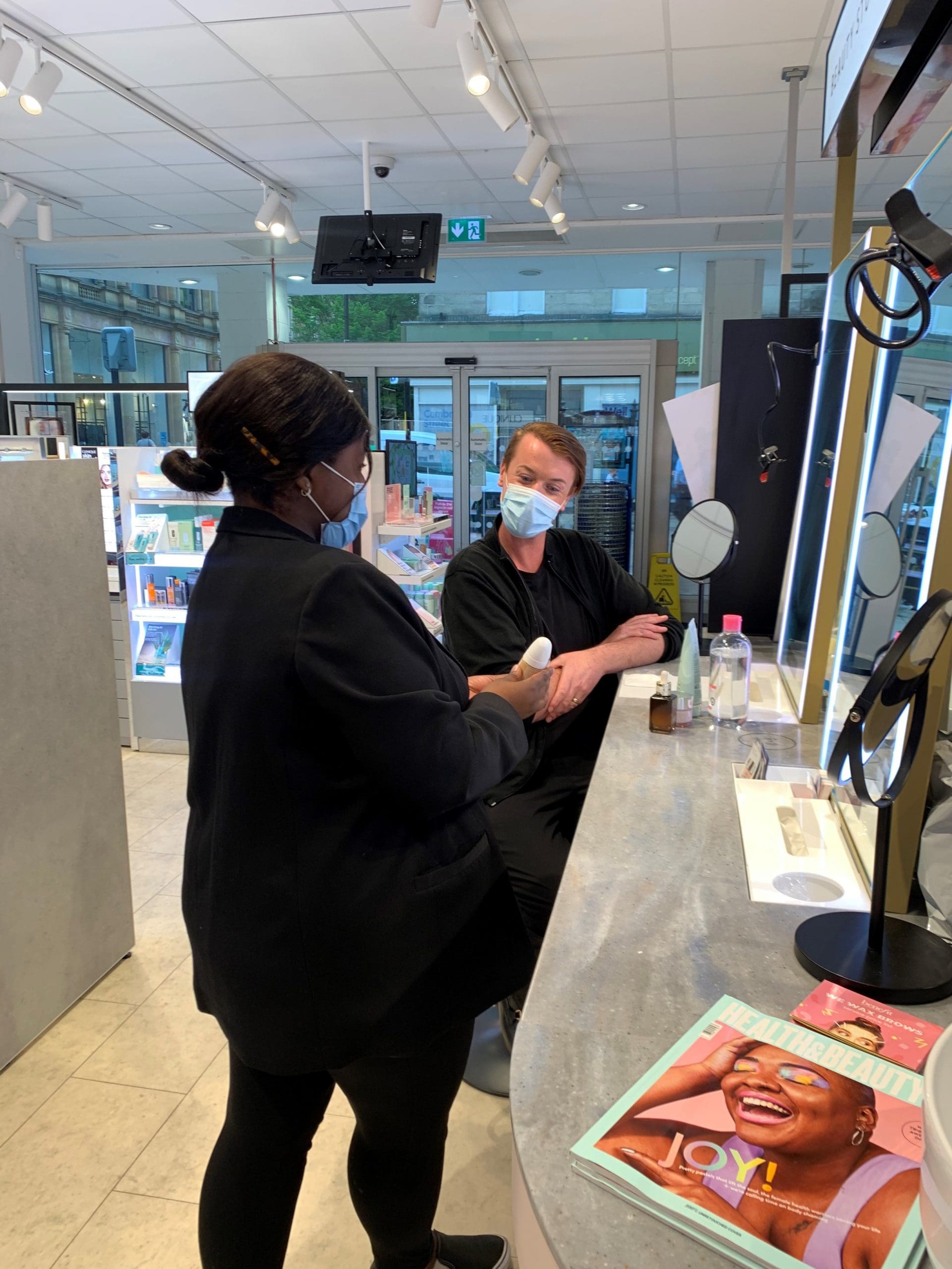 How do you build a connection with our customers?
It is important to know a customer's wants and needs and to do this you have to ask the right questions. I believe in treating customers as friends! Making customers feel comfortable to talk to you about their lifestyle, their current routines and what they want their products to do for them makes it easier to pick out products that suit them. Going that extra mile by inviting them back, recommending them to join our Advantage Card club or even helping with other things around the store that aren't beauty related builds a great bond with each customer.
How does it feel to work as part of a bigger team of Beauty Specialists in your store?
We, as a team, all work well with each other. By getting to know your teammates you can help and uplift each other by using one another's strengths to aid and to teach. Working alongside people from all different backgrounds gives you a better perception and knowledge that helps you grow as a person!
Why would you encourage somebody to work as a Boots Beauty Specialist?
I have learnt so much in the role and the knowledge never stops! There is always something new and exciting and If you have a passion for beauty and skincare this role is perfect. Interacting and networking with other makeup and skincare lovers makes me look forward to going to work every day!
If a Boots Beauty Specialist sounds like a job for you, click here to read more about our roles.
Back to top