Back to our stories
How I progressed from Optical Consultant to Clinical Governance Manager with Boots Opticians
I have worked under great leaders who have cared about my development, created a supportive environment to learn, provided regular feedback and offered new opportunities.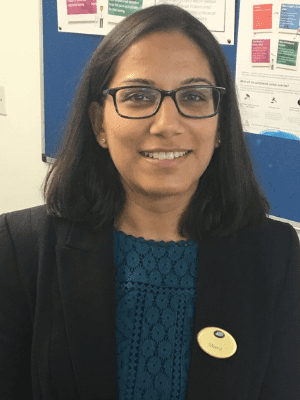 Clinical Governance Manager, Meera Shah, joined Boots Opticians in 2004 as an Optical Consultant whilst studying for her Optometry degree at university. We asked her a few questions about her career. 
Tell us about your career journey so far with Boots Opticians
I started working at Boots Opticians in 2004 as an Optical Consultant in North London whilst I was studying Optometry. This was a great way to supplement the theoretical knowledge I learnt in the early part of the Optometry degree with practical knowledge in areas like pre-screening and dispensing. After completing my second year of Optometry I did a summer placement organised through Boots Opticians in Bromley, South London.  
This was a very different practice to the one where I had worked in as an Optical Consultant and it was a great experience, in a much larger practice.  
Following completion of my degree I was lucky enough to get a Pre-Registration Optometrist role with Boots Opticians and spent a year consolidating my knowledge and completing the College of Optometrists scheme for registration. This was a tough but rewarding year and I am very grateful to my Pre-Reg supervisors for supporting me through that year and the structured Boots pre–reg programme seeing you through the various assessment stages. After qualification, I was offered a Mobile Optometrist role in the Buckinghamshire area and was predominately based in Aylesbury. I worked in lots of different practices in the area and within a few years became a resident Optometrist in Aylesbury where I supervised several Pre-Registration Optometrists. I really enjoyed the time I was able to supervise and share my experience and knowledge with the students. 
In 2012 I had the opportunity to do a part time clinical support role which involved supporting the Area Manager, Practice Managers and Clinicians in my area.
In 2014 Boots Opticians created the Clinical Governance Optometrist role as a full-time role working in the Professional Services team and mainly covered areas in London. This exciting change brought together a team of regional Clinical Governance Optometrists to work together collaboratively, sharing experiences, ideas and learning new skills whilst working as a national team. The CGO role meant having regional presence for the Professional Services department whilst supporting practices and colleagues.  
Bringing alive GOC, NHS and College of Optometrist guidance is something I am passionate about to support our practices to create a safe and legal environment for our patients and colleagues. 
Tell us about your 
new
 role
I have recently started in my new role as Clinical Governance Manager within the Professional Services team. I was excited to be given this opportunity as I have worked within the Professional Services team since 2014 as part of the Clinical Governance Optometrist (CGO) team. My new role is a hybrid role supporting the Senior Professional & Clinical Services Manager whilst continuing to carry out some of the CGO duties working alongside the CGO team. The new role allows me to use all my experience from doing the CGO role to now lead the clinical governance programme across the business.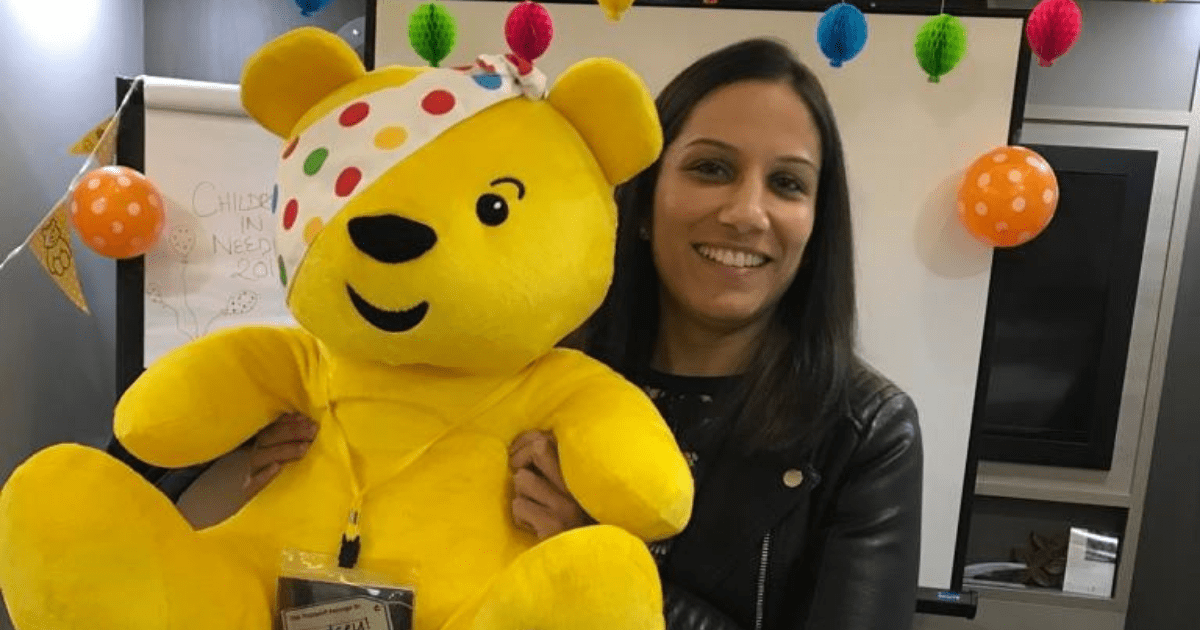 Your role is vital in our business, developing and supporting our Clinicians every step of the way with a fantastic 
g
overnance 
f
ramework in place – what do you enjoy the most about your role?
The best part of my role is my team I work with. There are times when our job is quite serious and we deal with difficult situations, but the team are always on the end of the phone and ready to offer support. I loved being an Optometrist in practice and remember when I first came to do a field role – I was quite nervous about not seeing patients regularly but soon realised, I got to interact with customers in a different way.  
Being able to listen to customers and always make sure they have the best experience is really rewarding. My role enables me to put patients and customers at the heart of what we do whilst always having our store colleagues in mind when introducing new policies and processes. 
You have been with us for almost 17 years
 now
, how have you found the support provided to you throughout your different roles at Boots Opticians?
For me there are two things that have undoubtedly provided me with the support I needed. I have worked under great leaders who have cared about my development, created a supportive environment to learn, provided regular feedback and offered new opportunities. When I was approached to consider an area role in clinical support – it was not something I had been aware of, but now the Clinical Governance team are well known, and it is a great development opportunity for an Optometrist in practice to support our patients in a different way. I have worked under leaders who were clinicians and I have also worked with retail leaders. This diversity has been a great experience. 
The second area is the teams, people and friends I have made along the way. I love working as part of a team – you really learn a lot from the different people and experiences you see every day. 
What would be your advice for an Optometrist interested in a career outside of the consulting room?
If working in Professional Services or in Optometry outside of the consulting room is something you are interested in, I would say to get involved with supporting a Pre-Registration or Newly Qualified Clinician either in your practice or local area. Whenever there is an opportunity to attend regional CET events or support your Practice or Area Manager with any local projects get yourself involved! Supervising a pre-reg was probably the first time I was involved with something that wasn't just me and my patients. I found this experience really rewarding and refreshed my knowledge too!  
Through this experience I spoke to other supervisors in the area and built a nice network of other clinicians who I could be in contact with. There are lots of other ways to get involved outside of the consulting room, with your Local Optical Committee (LOC) and attending College of Optometrist regional events.
To find out more about Optometry careers at Boots click here.
Back to top