Back to our stories
Turning my passion for art and beauty into a career – Leanna's story
I've always had a creative flare when I was younger, I had a big passion for art, and studied it into my late teenage years. I think makeup was a route where I could take my creativity into everyday use and not just on a canvas anymore.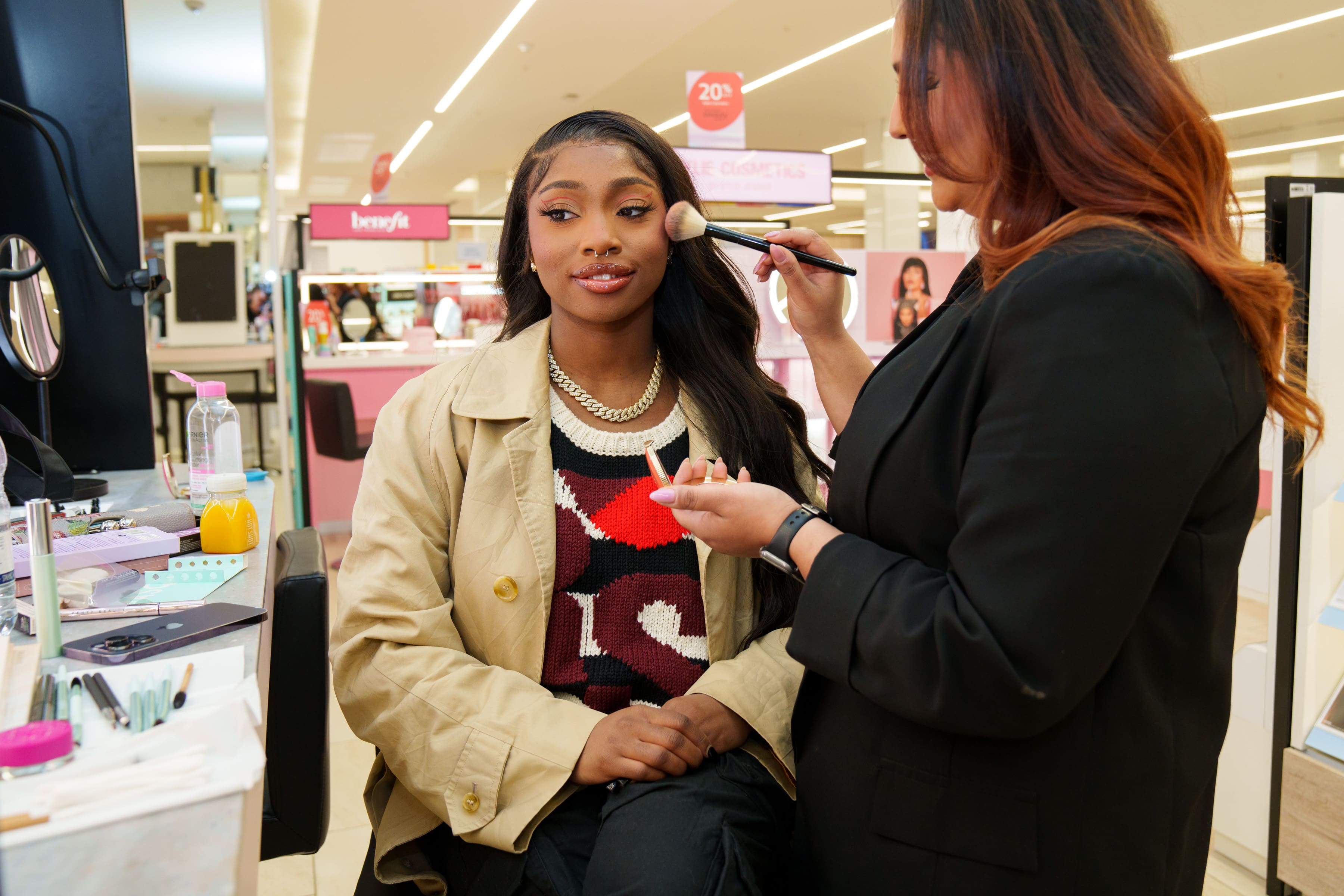 Tell us a little bit about yourself!
Hi, I'm Leanna, I've been working with Boots for about a year and a half now and I'm definitely what you would call a beauty lover! I've been in the industry for around 5 years, and I've got to experience so many different things.
I started by doing my Beauty Therapy Level 2 qualification which led me to working for the Estée Lauder Companies and Benefit Cosmetics. I actually had my first role in a Boots store when I was 19 when I was working for the Estée Lauder Companies pre-pandemic, but a lot has changed since then.
It really is nice to be back in a Boots store. I landed at Boots as a Beauty Specialist at the end of 2021 and have loved every second. I've always had a creative flare, when I was younger, I had a big passion for art, and studied it into my late teenage years. I think makeup was a route where I could take my creativity into everyday use and not just on a canvas anymore.
What does a day in the life of our #BeautyCrew look like?
Usually, I start my day with a full glam look! When getting into work I'll be checking up on delivery and start restocking the shelves ready to help customers find the best products for them. Getting to play with the new launches has to be one of my favourite things. We're also very lucky to get training in store some days from the experts which is amazing! I get to meet so many amazing people and I can't say any day is the same as the next.
I have done a lot of work with Boots in the last year and a half, and you'll see my face pop up now and again on the social channels applying makeup with some love islanders or influencers or even at a PR event!
I work in one of the Flagship Stores in Covent Garden, so I always feel very lucky, there's never a dull day there. I'm currently running our stores social channels which I find such a fun and interactive way to engage with the customers and keep everyone up to date on the events going on in store.
Tell us a little bit about all of the exciting things you've had the chance to get involved with…
I've been lucky enough to work closely with the social and PR teams on a number of occasions. I've done quite a few videos and events with some lovely Love Islanders such as Millie Court and Indiyah – I actually did Indiyah's makeup for her Beauty Box meet and greet, which was incredible. I also really enjoyed being at the Christmas PR event last year, I got to meet a lot of influencers and do makeup on them using the Christmas limited edition products. As much as working with Love Islanders and Influencers has been really exciting, I would say something that definitely stood out for me was being a part of the first ever Boots Beauty Awards! It's crazy to think back now and say I was part of the campaign for the first ever Beauty Awards at Boots.
I recently was able to go to our Beauty Trend Reports event, where I got to speak to journalists from different media outlets about what Boots has predicted the trend of the year will be. That led onto doing some videos around the trends for the year for the Boots social channels.
I think one of the most funny and out of the ordinary things I did was working with the Influencer Max Balegde. It was definitely one of the weirdest, funniest videos I'd had the pleasure of being a part of and will be something I won't forget anytime soon. The first video we did together was so funny and well received they brought us back together at Christmas for a little spin off.
Last Summer, I had the chance to sit on a panel with some really amazing women to talk about Democratising Beauty at Boots, where we discussed how much the beauty industry has changed over the years and how much we still have to do to continue to make sure everyone included. It was honestly a surreal experience, and I'm so very grateful to be a part of such a massive discussion, and that my opinion on the matter was so valued. It was truly an amazing part of my career so far.
Still to this day I can't believe all the things I've been able to do and achieve. When I write it all down like this, it really makes me remember how I couldn't be more grateful for the opportunities I've been given and how much has happened during my time as Beauty Crew.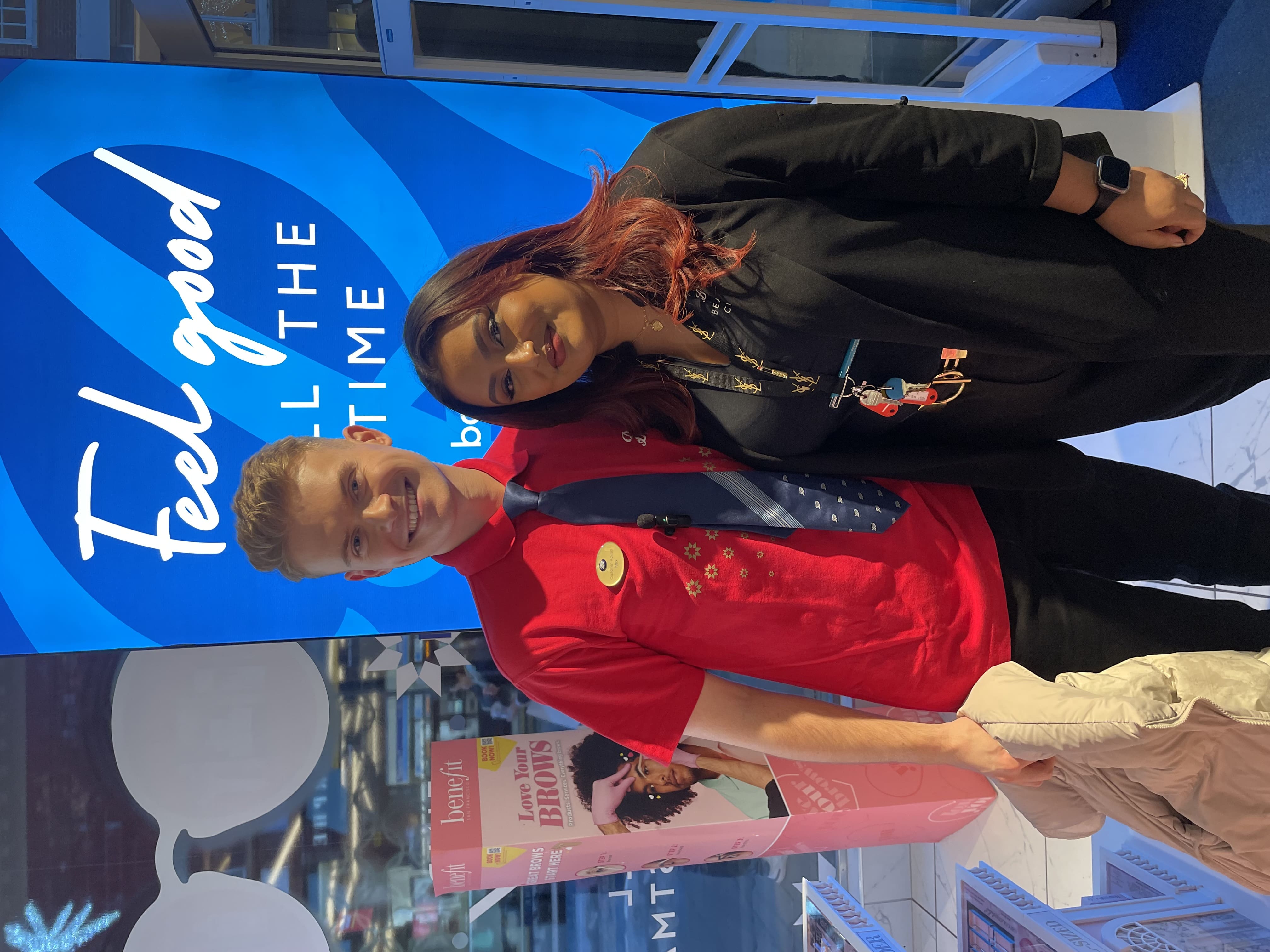 What top tips would you give to someone thinking of applying to one of our Beauty Specialist roles?
I feel like there's so many things I could say, I mean if you love beauty, you love makeup and skincare and you're hard working, this job is probably for you. I go to work every day and get to talk about makeup all day, products I genuinely love and with no bias towards a particular brand, that's something I never thought I could do before.
It sounds super cliché but be yourself, because being yourself is all you need in this job. This job allows you to express yourself through your creativity and there's no box you have to fit into. This was made most apparent to me at our Beauty Conference last year – imagine sitting in a room with almost 1,000 people and not one person like the next, but everyone has a common love for beauty. It feels like a big family and there's always room for more. You'll really be in a team that has no judgement towards each other, which is very refreshing in the beauty industry.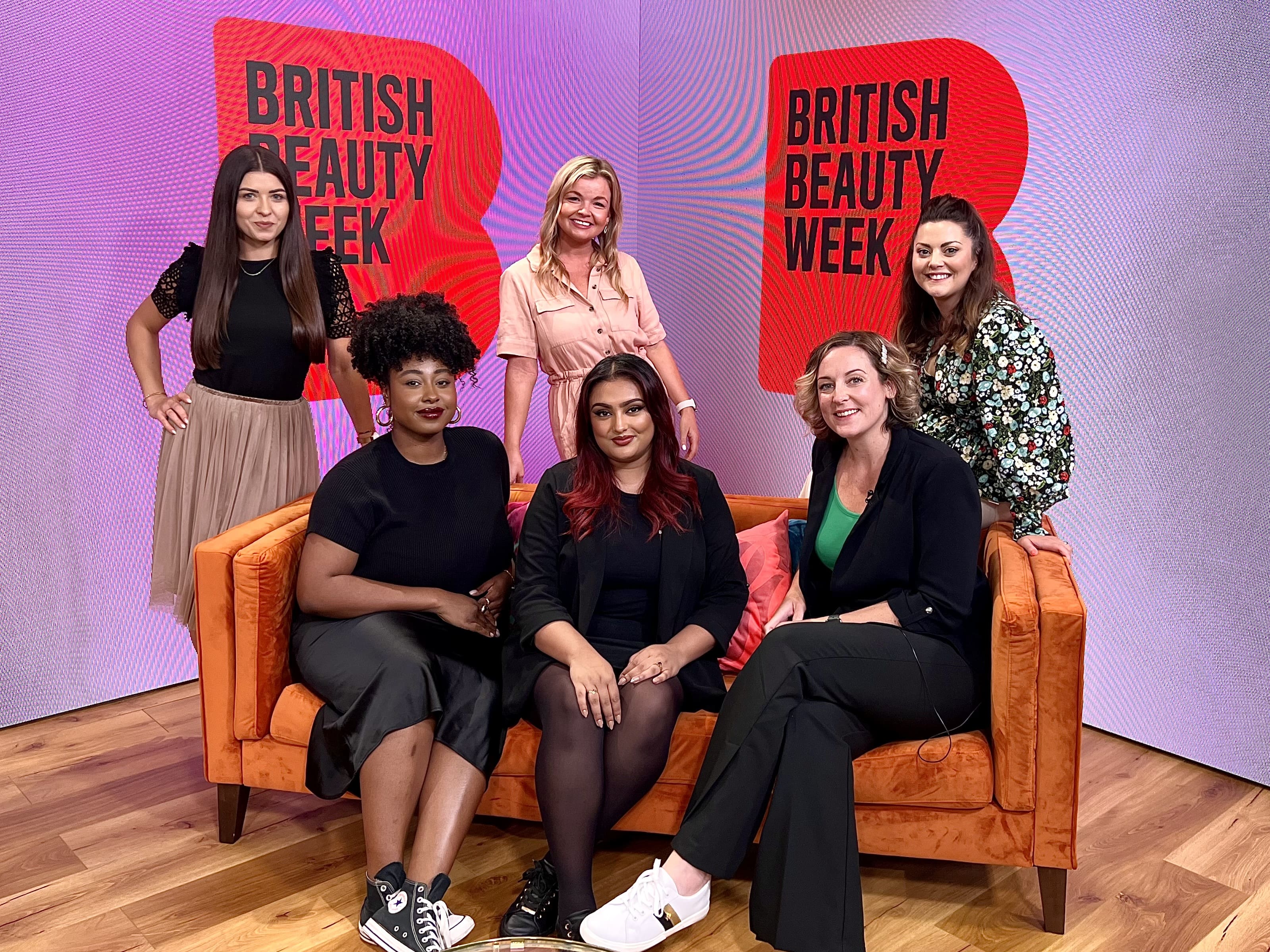 As a Boots Beauty Specialist you get to work with so many amazing brands, can you tell us a little bit about the training and development you have access to?
I get access to training from all the Premium brands, whether that be online on our internal platform daily or a brand expert will come into store to teach and fill us with knowledge. The daily training is great, we have time every day to sit down and have a little read of a new product, refresh our knowledge or watch some application videos. Not only are we learning about different things but it's so great as it keeps our mind sharp and makes sure we're up to date with everything. It's especially fun seeing all the new products, I think it's so exciting knowing I'm part of a group of people that get to see and know about what's coming out before everyone else!
The in-store trainers are incredible, so kind and generous. It's really great to have such hands-on trainers, no questions are stupid and they're always open to hearing how we like to apply products or talk to customers. It's a very open-minded training structure. I love that we get access to so much of this, as it really fills you with all you need to know and set you up for any questions a customer could ever ask you. And when in doubt there will always be someone on the team that you can ask, if you've ever got any queries! The trainers will really fill you with all the confidence you need.
What are your 3 favourite things about being in the #BeautyCrew?
Firstly, definitely the flexibility and being able to talk honestly about products. I feel like I'm in a great position as I can openly say to a customer what would work well for them without having to push something just because it's from a specific brand. It's great to be able to have the knowledge and skills to help find the customer the right product, and we have so many brands to choose from, so I know they'll leave with something perfect for them! I get the chance to be trained by the experts from all the brands, so it's the perfect way to make sure I'm passing on the best product knowledge to my customers. It's also a great way to try out products I wouldn't normally have access to on a normal day.
Secondly, it has to be the makeup.  We get to try products we may not normally have the opportunity to use or try! I'm so passionate about beauty so I'm definitely in the right place to explore and try new and trending products. Every day I have access to so many different brands and all the products they have, and I can touch, feel, test and play with them. It's definitely a highlight of the job.
The last thing would definitely have to be the team, the Boots team are so friendly, and it makes coming to work a dream. Most people don't get to know people they work with but through our internal platforms and in-person conferences we get to meet a variety of different people it's amazing. One of the people I stay in contact with the most is someone from down in Portsmouth, but in most jobs, I would only know the people in my store. It's so interesting to see what others are doing in neighbouring stores or down south or up north! I feel like we're very lucky to have the Beauty Community like ours.
Back to top