Back to our stories
How I #ApplyConfidence – Janan's Story
I love the conversations, getting to know my customers and the honest advice I can give on such a huge range of products.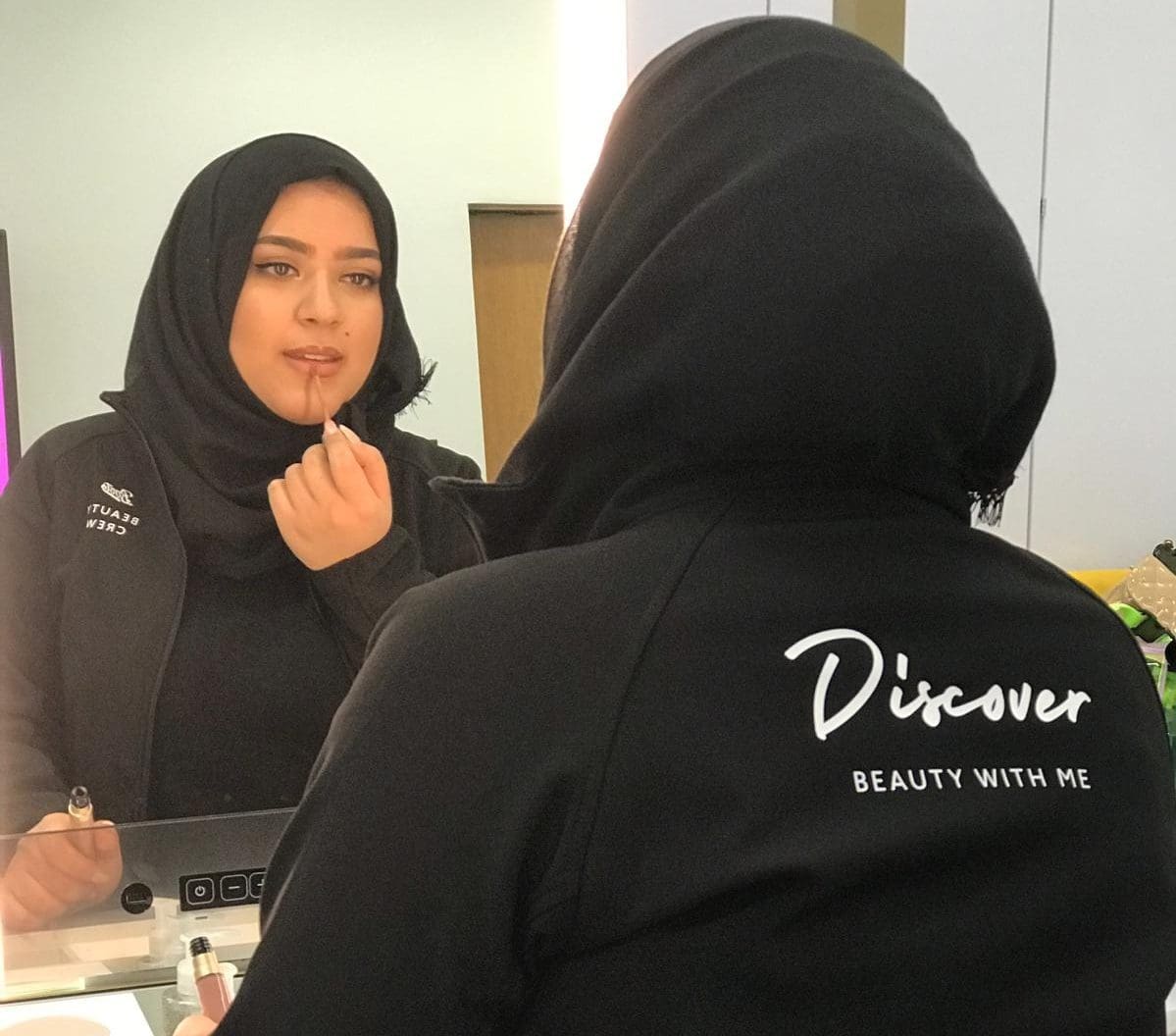 Why did you decide to join Boots?
I joined Boots as a Customer Assistant in the fragrance department at the London Knightsbridge store. I enjoyed every second of it because of my obsession with fragrance, this role allowed me to meet so many different people from all walks of life and truly connect with them on a different level through our shared love of fragrance. I have always loved makeup and when I heard about the brand new Beauty Specialist role being created in my store I knew I wanted to be part of something that was revolutionary to the beauty industry due to the unbiased nature of the role.
What do you love about your role?
I love being able to connect with people and complete makeovers on customers, like I do with my sister and best friends. I love the conversations and getting to know my customers and the honest advice I can give on such a huge range of products. The connection you have is something that people in other professions don't always have the chance to experience.
My role allows me to try a lot of different products. I can see which ones stand out in such a competitive market. The role also allows me to compare cosmetic products and skincare products. No two people have the same skin so what works for one person with dry skin may not work on someone with combination or oily skin. We can advise customers on items that work well on someone with the similar skin challenges as them, from a big range of products from different brands.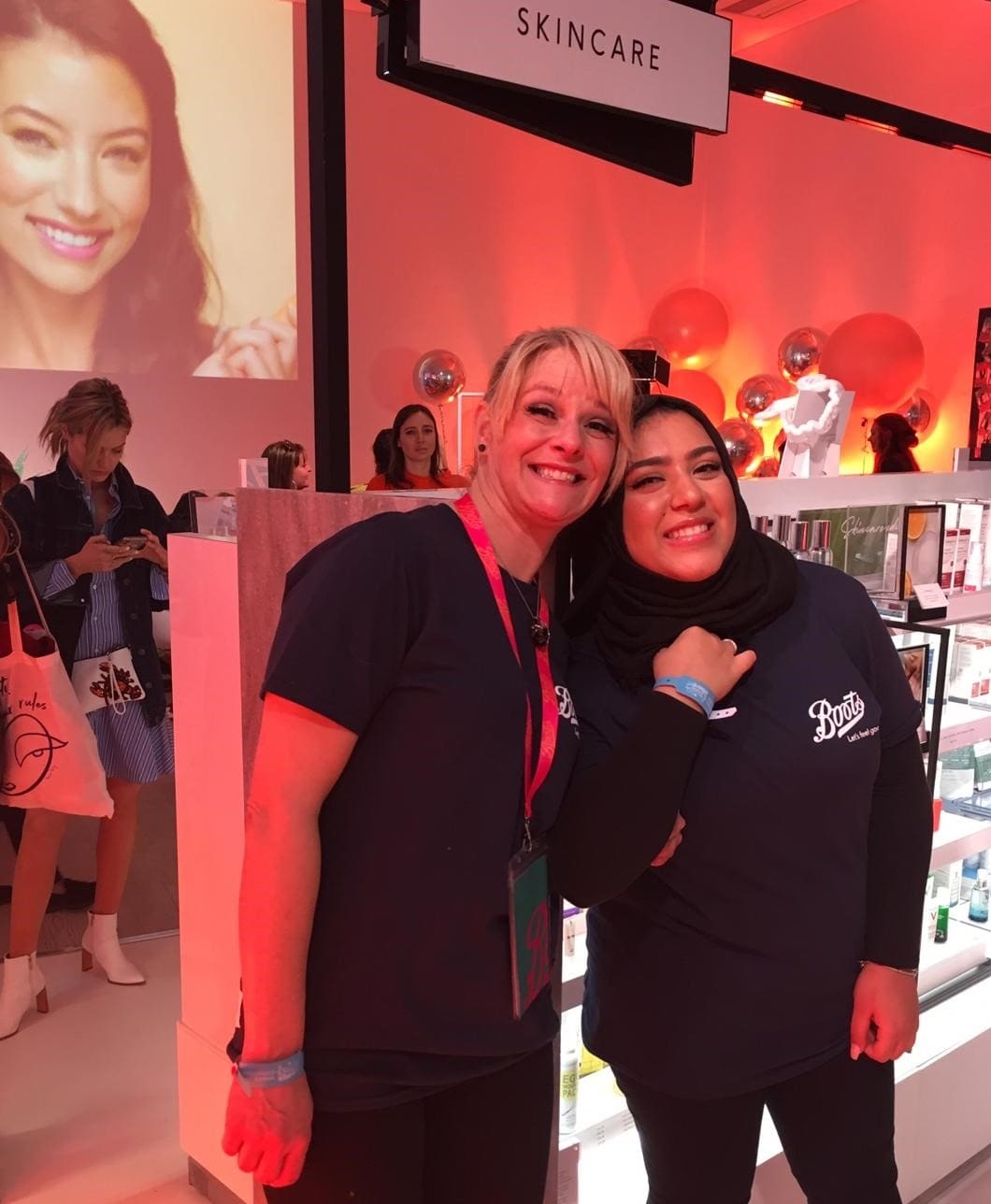 Why would you recommend working at Boots?
I am constantly learning and I genuinely enjoy coming to work and doing what I love. Boots provides me with the tools to develop my skills. I get training from lots of different brands as well as Boots training, this has made me become even more confident in my role as a Beauty Specialist.
Where do you see yourself in two years' time?
I see myself with the Beauty Specialist team but would love to take what I have learnt and move towards becoming a trainer or another role that may be created in the future to continue to develop within the company while still doing what I love, beauty.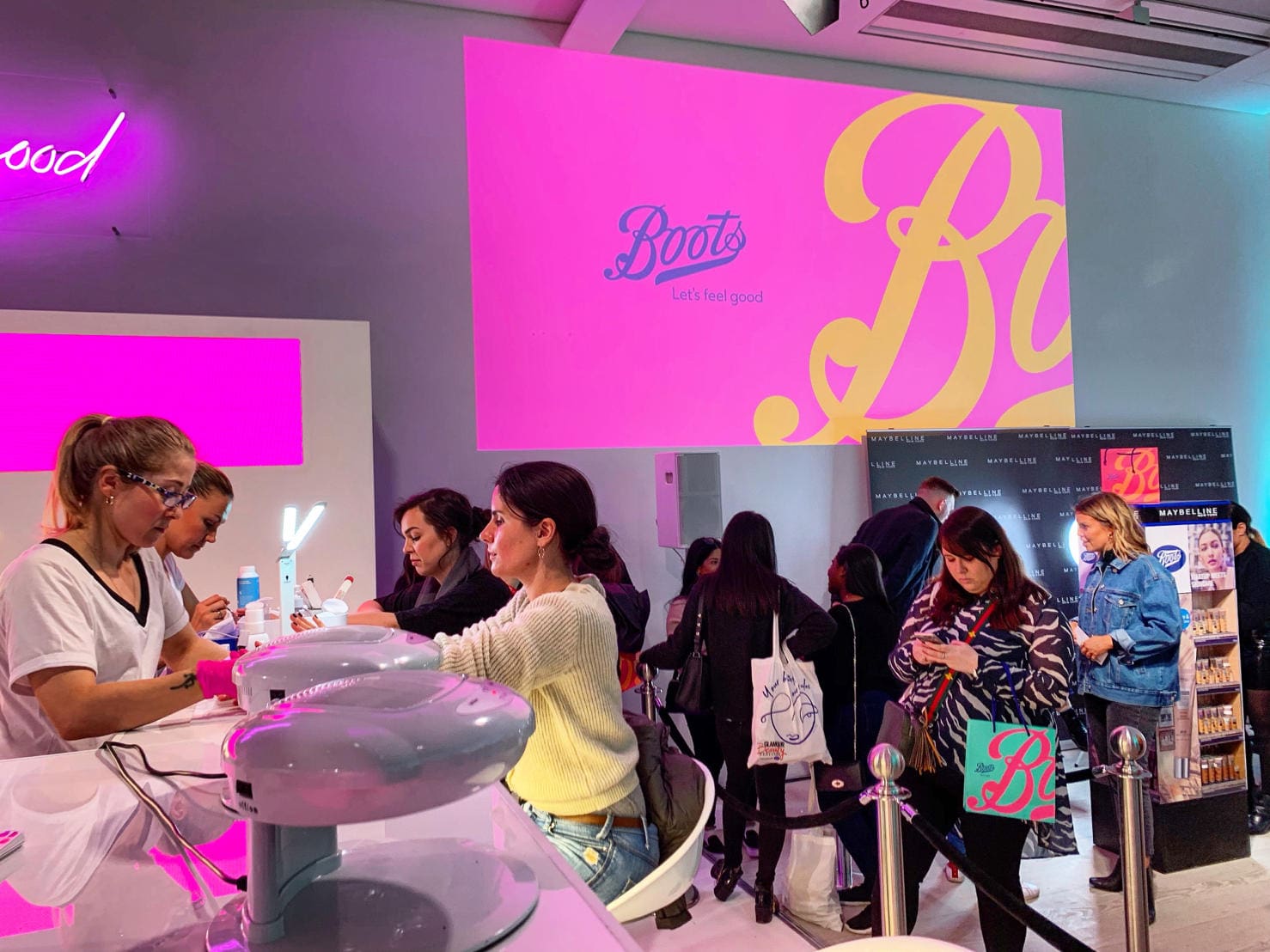 How would you describe your relationship with customers?
I think the first word that comes in to my mind when describing my relationship with customers is 'genuine'. Everything I ask, whether that be how they are or about their skincare routine, I genuinely want to know so I'm able to give the best advice, the best service, and the best experience. I have been into shops and haven't felt welcomed and not wanted to return. I try hard to make sure that my customers feel understood and feel that I'm there to help them feel more confident.
What are you most proud of in your role?
I am proud of how much I have developed in the time that I've been in the Beauty Specialist team and the role has allowed me to push myself and step out of my comfort zone. Because I'm talking about makeup and skin care, which is something I truly love, I'm able to do it confidently which has even changed my life outside of work.
I'm also really proud of how many customers have benefited from the Boot beauty specialist service in my store. Because I am able to spend quality time with my customers I am able to really connect with them past a superficial level. I feel like I really understand the insecurities that they may be trying to overcome by using makeup and skincare products.
When people thank me for helping them with their concerns and giving them tips and tricks on how to reduce the appearance of a particular issue that they have, I am taken back and humbled.
Click here to find out more about becoming a Boots Beauty Specialist.
Back to top